Lists
5 (+3) Books to Watch For in October
This content contains affiliate links. When you buy through these links, we may earn an affiliate commission.
October is my favourite, you guys. It's the month of pumpkin spice lattes, cold evenings and sunny mornings, and Thanksgiving (the real one). It's when rainy weekends and early nights start to dissolve the feeling that we should all be DOING SOMETHING. We retreat to our reading nooks and cuddle up for the long fall reading season.
As the inimitable Anne Shirley once said, "I'm so glad I live in a world where there are Octobers."
Here's what publishing is cooking up for you this month, cats and kittens.
Carry On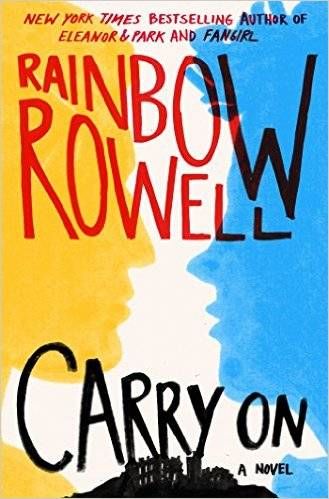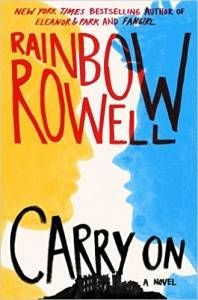 by Rainbow Rowell (October 6, St. Martin's Griffin)
In her NA juggernaut Fangirl, Rainbow Rowell introduced us to the Simon Snow fandom by way of Cath Avery, a fanfic-penning internet star. Cath's thing is writing Simon/Baz slash fiction — a world that simultaneously empowers her and allows her to hide from real life. Through Cath's eyes, Simon Snow is a kind of snarky, queer revisiting of Harry Potter, and he's deeply compelling. Now Rowell gives us the canon to Cath's fanon with her newest novel — Carry On gives us the Simon/Baz story in its entirety, and Rowell promises lots of talking and kissing, but also magic, monsters and ghosts. Is there a more perfect October blend? I teach Fangirl in my introductory fandom class, and many of my students are just dying to read more about the wizard school that isn't Harry Potter — indeed, that isn't like any wizarding world we've known before. I know I am, too.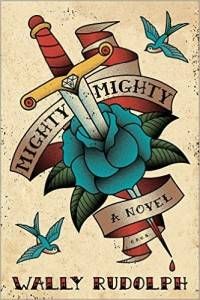 Mighty, Mighty by Wally Rudolph (October 13, Soft Skull Press)
A gritty urban tale of poverty, violence, and the desperate need to overcome both, Mighty, Mighty centres on two women — tattoo artist Stefy and her younger sister Amanda — who, in trying to separate Amanda from her addictive, abusive life with Georgie find themselves in the crosshairs of Georgie's crooked ex-cop father. The characters are rendered powerless by poverty and a corrupt system, and Wally Rudolph's depictions of Chicago are stark and unsettling, but his characters are authentic and impossible to forget. This is a finely crafted novel, rhythmic and flowing, from a writer to watch (and you literally can watch him — Rudolph is also an actor, with credits on shows like Sons of Anarchy and Street Kings).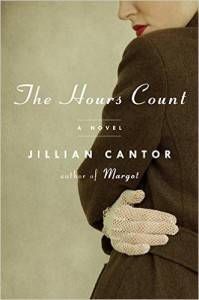 The Hours Count by Jillian Cantor (October 20, Riverhead Books)
I have a real weakness for Cold War-era spy stories, and for historical fiction, so this tale of Millie Stein, the neighbour to Julius and Ethel Rosenberg left their children with on the day Ethel was arrested in 1950, has me captivated. Millie is a trusting and naive protagonist, and Jillian Cantor does a beautiful job of juxtaposing the domestic life Millie intends to live — and the quite friendship built on motherhood she shares with Ethel — with the swirling political intrigue blowing up around her. As she struggles to make the right choices and choose her actions out of love, Cantor asks us to wrestle with very serious questions about what it means to trust, what it means to be honest, and what it meant to be a Jewish woman during the Cold War in New York City.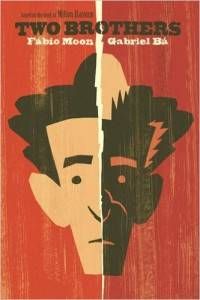 Two Brothers by Gabriel Bá and Fabio Moon (October 27, Dark Horse)
Twin brothers Omar and Yaqub look alike, but they aren't — and when Yaqub is sent away to Lebanon for five years after a violent altercation with his brother, he returns home more different still. A stranger to his family and his home, Yaqub is forced to tackle the unfinished business he has with Omar against a backdrop of identity politics and the meaning of blood ties. And at the comic's core, Brazil becomes a character and a personality to be defined and understood through the relationships of the characters. Brazil's most celebrated comics creators, Gabriel Bá and Fabio Moon, collaborate on this incredible re-imagining of Milton Hatoum's novel about the jealousy and power of a mother's love and the troubling limits of brotherly love.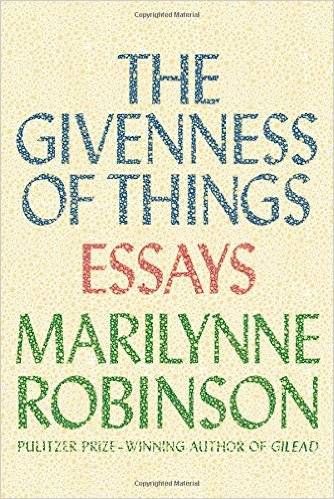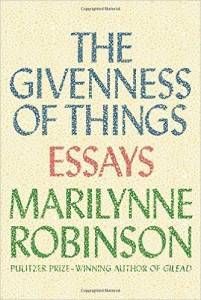 The Givenness of Things by Marilynne Robinson (October 27, Farrar, Strauss, and Giroux)
Here at Book Riot, a new offering from Marilynne Robinson is a joy forever. In this collection of essays, Robinson turns her eye and her pen to substantive cultural criticism, demanding that we pursue progress without losing sight of our intrinsic humanity. With her deft prose, she explores the thinkers who have impacted the way we see the world, questions the mysteries of faith, and challenges the structures that have created a social and cultural elite. But she does it all with an inherent hopefulness, born out of a sense of humanity's demonstrated ability to overcome the challenges that might destroy us. This book is both critical and uplifting. And it will make you think deeply and long — the perfect fuel for the long evenings of October.
And I'm ending this post with memoirs from three amazing women that are all coming out this month. You owe it to yourself to read:
Patti Smith is an artist and poet, Carrie Brownstein a performer, and Gloria Steinem a feminist activist. Taken together, these three books paint a startling portrait of what it means to be a woman in the spotlight, and what it means to stand up for your own voice and the voices of others. All three memoirs are compelling and evocative in their own rights, but reading them together reframed my understanding of feminism in unexpected ways. I can't wait for you to truly meet these women.
What are you looking forward to this month? Join me in the comments to discuss.