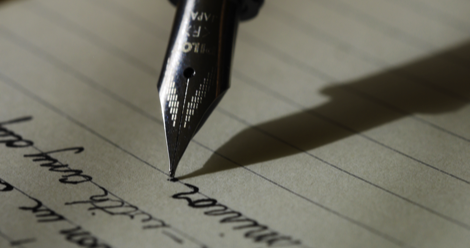 This Riot Recommendation for favorite memoirs is sponsored by Random House, publisher of Tara Westover's Educated.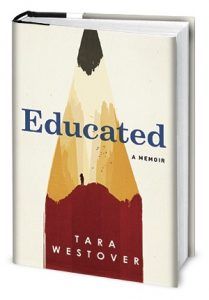 Tara Westover was seventeen when she first entered a classroom. Her stunning debut, in the tradition of The Glass Castle, recounts the quest for self-invention that took her from an unschooled childhood with Western survivalists to the halls of Harvard and Cambridge. Educated is the must-read book of 2018, a memoir hailed by Amy Chua, the author of Political Tribes and Battle Hymn of the Tiger Mother, as "breathtaking, heart-wrenching, and inspirational" and by J. D. Vance, the author of Hillbilly Elegy, as a "powerful tale" that "deserves to be widely read."
---
I so admire a good memoir. First of all, the author has to have had an interesting experience or two, else they wouldn't have memoir material. But they also must possess a talent for shaping that experience into a meaningful story, told in captivating prose. We asked you to think back to the last time you finished a memoir that you just had to tell everyone about, and tell us in the comments. Here's just a smattering of the titles you submitted!
An American Family: A Memoir of Hope and Sacrifice by Khizr Khan
Poor Your Soul by Mira Ptacin
Out of Africa by Isak Dinesen
The Color of Water: A Black Man's Tribute to His White Mother by James McBride
She's Not There: A Life in Two Genders by Jennifer Finney Boylan
What Happened by Hillary Rodham Clinton
A Long Way Gone: Memoirs of a Boy Soldier by Ishmael Beah
Orange Is the New Black: My Year in a Women's Prison by Piper Kerman
Mental: Lithium, Love, and Losing My Mind by Jaime Lowe
Dust Tracks on a Road by Zora Neale Hurston
Angela's Ashes by Frank McCourt
Reading Lolita in Tehran: A Memoir in Books by Azar Nafisi
The Center Cannot Hold: My Journey Through Madness by Elyn R. Saks
Devotion by Dani Shapiro
Born Standing Up by Steve Martin
Paper Lion: Confession of a Last-String Quarterback by George Plimpton
Lucky by Alice Sebold
Dry by Augusten Burroughs
Dreams from My Father: A Story of Race and Inheritance by Barack Obama
Is Everyone Hanging Out Without Me? (And Other Concerns) by Mindy Kaling
Coming of Age in Mississippi by Anne Moody
A Heartbreaking Work of Staggering Genius by Dave Eggers
The Glass Castle by Jeannette Walls
What I Talk About When I Talk About Running by Haruki Murakami
Life Itself by Roger Ebert
I Know Why the Caged Bird Sings by Maya Angelou
On Writing: A Memoir of the Craft by Stephen King
The Year of Magical Thinking by Joan Didion
Just Kids by Patti Smith
The Men We Reaped by Jesmyn Ward
Hunger by Roxane Gay
The Woman Warrior: Memoirs of a Girlhood Among Ghosts by Maxine Hong Kingston
Me Talk Pretty One Day by David Sedaris
Eat, Pray, Love by Elizabeth Gilbert
Let's Take the Long Way Home: A Memoir of Friendship by Gail Caldwell
An Astronaut's Guide to Life on Earth by Col. Chris Hadfield
Girl, Interrupted by Susanna Kayser
Long Walk to Freedom by Nelson Mandela
I Feel Bad About My Neck: And Other Thoughts on Being a Woman by Nora Ephron
Making Toast by Roger Rosenblatt
Smoke Gets in Your Eyes: And Other Lessons from the Crematory by Caitlin Doughty
Priestdaddy by Patricia Lockwood
The Liar's Club by Mary Karr
First They Killed My Father: A Daughter of Cambodia Remembers by Loung Ung
Animal, Vegetable, Miracle: A Year of Food Life by Barbara Kingsolver
Hiroshima in the Morning by Rahna Reiko Rizzuto
Love, Loss and What We Ate by Padma Lakshmi
Endurance: A Year in Space, A Lifetime of Discovery by Scott Kelly
Surpassing Certainty by Janet Mock