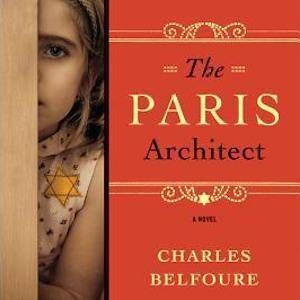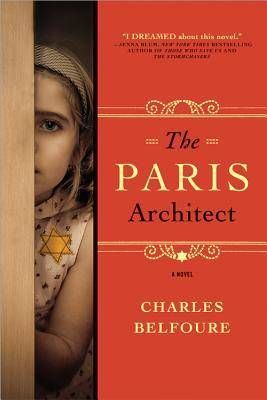 This installment of the Riot Recommendation is sponsored by The Paris Architect by Charles Belfoure.
Like most gentiles in Nazi-occupied Paris, architect Lucien Bernard has little empathy for the Jews. So when a wealthy industrialist offers him a large sum of money to devise secret hiding places for Jews, Lucien struggles with the choice of risking his life for a cause he doesn't really believe in. Ultimately he can't resist the challenge and begins designing expertly concealed hiding spaces—behind a painting, within a column, or inside a drainpipe—detecting possibilities invisible to the average eye. But when one of his clever hiding spaces fails horribly and the immense suffering of Jews becomes incredibly personal, he can no longer deny reality.

Written by an expert whose knowledge imbues every page, this story becomes more gripping with every life the architect tries to save.
____________________
Last week, we asked you to tell us your favorite fiction about World War II. Your recommendations covered every aspect of the war. Let's dig in to over 48 World War II novels:
The Losing Role by Steve Anderson
City of Thieves by David Benioff
The Postmistress by Sarah Blake
Those Who Save Us by Jenna Blum
The Bridge Over the River Kwai by Pierre Boulle
The Boat by Lothar-Gunther Buchheim
The Gallery by John Horne Burns
Mare's War by Tanita S Davis
All The Light We Cannot See by Anthony Doerr
Half Blood Blues by Esi Edugyan
Jackdaws by Ken Follett
City of Women by David R Gillham
Americans in Paris by Charles Glass
Stones From The River by Ursula Hegi
Catch-22 by Joseph Heller
A Separate Peace by John Knowles
In The Garden of Beasts by Erik Larson
The Periodic Table by Primo Levi
The Kindly Ones by Jonathan Littell
Number the Stars by Lois Lowry
Goodnight, Mr. Tom by Michelle Magorian
The Guns of Navarone by Alistair Maclean
Fortunes of War by Olivia Manning
The Invisible Bridge by Julie Orringer
The Shawl by Cynthia Ozick
A Long Long Time Ago & Essentially True by Brigid Pasulka
Gone to Soldiers by Marge Piercy
A Thread of Grace by Mary Doria Russell
Early One Morning by Robert Ryan
The Gurnsey Literary and Potato Peel Pie Society by Mary Ann Schafer
Between Shades of Gray by Ruta Sepetys
Flygirl by Sherri L. Smith
A Pledge of Silence by Flora J. Solomon
Maus by Art Spiegelman
The Hiding Place by Corrie ten Boom
Slaughterhouse Five by Kurt Vonnegut
The Night Watch by Sarah Waters
The Sword of Honor trilogy by Evelyn Waugh
Code Name: Verity by Elizabeth Wein
Rose Under Fire by Elizabeth Wein
A Midnight Clear by William Wharton
All Clear by Connie Willis
Blackout by Connie Willis
Someone Named Eva by Joan M. Wolf
The Caine Mutiny by Herman Wouk
The Winds of War by Herman Wouk
War and Remembrance by Herman Wouk
The Book Thief by Markus Zusak