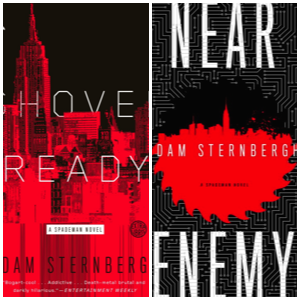 Giveaways
45+ Of Your Favorite Lead Characters in a Book Series
This giveaway is sponsored by Shovel Ready and Near Enemy by Adam Sternbergh.
____________________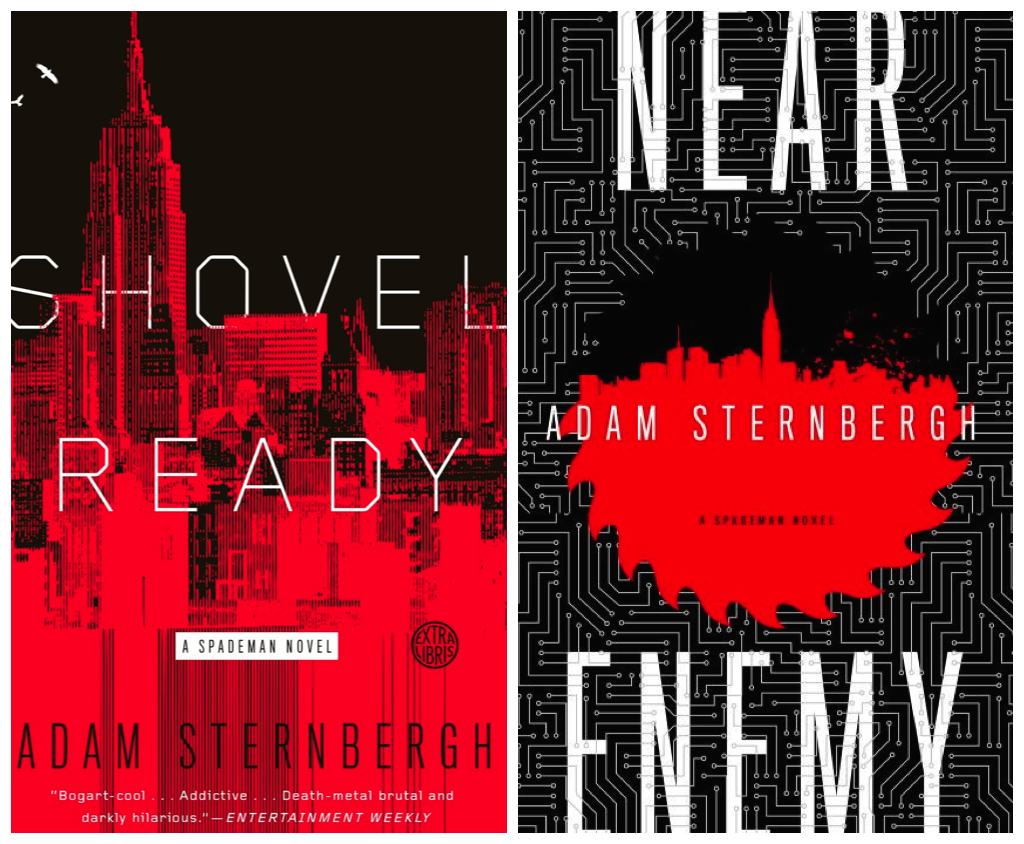 The futuristic hardboiled noir that Lauren Beukes calls "sharp as a paper-cut" about a garbage man turned kill-for-hire.
Spademan used to be a garbage man. That was before the dirty bomb hit Times Square, before his wife was killed, and before the city became a blown-out shell of its former self.
Now he's a hitman.
In a near-future New York City split between those who are wealthy enough to "tap in" to a sophisticated virtual reality, and those who are left to fend for themselves in the ravaged streets, Spademan chose the streets. When his latest client hires him to kill the daughter of a powerful evangelist, he must navigate between these two worlds—the wasteland reality and the slick fantasy—to finish his job, clear his conscience, and make sure he's not the one who winds up in the ground.
____________________
A surefire way to keep your readers with you book after book is to write kick-ass lead characters. We like 'em flawed, brave, gritty, and smart- maybe you prefer a lead who is kind and bookish (Anne Shirley!), resourceful and all-or-nothing (Daenerys!), or all of the above.
We asked you what your favorite lead characters in a book series were, and you answered! Here are 45+ of your favorite leads. If you're wondering, the most popular answers included Harry Potter, Katniss Everdeen, and Jason Bourne:
Jason Bourne from the Bourne series
Penn Cage from the Pen Cage series
Cinder from The Lunar Chronicles
Alex Cross from the Alex Cross series
Eve Dallas from the In Death series
Flavia de Luce from the Favia de Luce series
Arthur Dent from the Hitchhikers series
Maisie Dobbs from the Maisie Dobbs series
Gemma Doyle from the Gemma Doyle trilogy
Harry Dresden from the Dresden Files series
Nancy Drew from the Nancy Drew series
Katniss Everdeen from the Hunger Games series
Inspector Armand Gamache from the Chief Inspector Armand Gamache series
Sophie Hatter from Howl's Moving Castle
Sherlock Holmes from Sherlock Holmes
Izabel from the Saga series
Percy Jackson from the Percy Jackson series
Philip Marlowe from the Philip Marlowe series
Elena Michaels from the Women of the Otherworld series
Kinsey Millhone from the Kinsey Millhone mysteries
Thursday Next from the Thursday Next series
Stephanie Plum from the Stephanie Plum series
Hercule Poirot from the Hercule Poirot mysteries
Harry Potter from the Harry Potter series
Tris Prior from the Divergent series
Easy Rawlins from the Easy Rawlins series
Repairman Jack from the Repairman Jack series
Lincoln Rhyme from the Lincoln Rhyme series
Mary Russell from The Russell series
Lisbeth Salander from the Millennium trilogy
Scarpetta from the Scarpetta series
Seraphina from the Seraphina series
Anne Shirley from the Anne of Green Gables series
Jon Snow from A Song of Ice and Fire
Spademan from the Spademan series
Spiderman from the many iterations of Spiderman
Sookie Stackhouse from The Southern Vampires mysteries
Stargirl from the Stargirl series
Arya Stark from A Song of Ice and Fire
Cormoran Strike from the Cormoran Strike series
Bella Swan from the Twilight series
Daenerys Targaryen from A Song of Ice and Fire
Odd Thomas from the Odd Thomas series
Don Tillman from the Don Tillman series
Ender Wiggin from the Ender's Game series