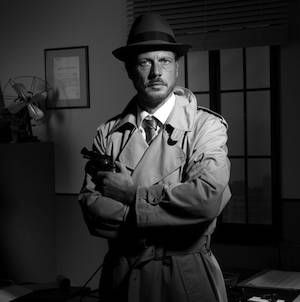 This week's Riot Recommendation is sponsored by The Bones of You by Debbie Howells.
"I have a gardener's inherent belief in the natural order of things. Soft-petaled flowers that go to seed. The resolute passage of the seasons. Children who don't die before their parents."
So go the thoughts of Kate, as she becomes obsessed with the mystery of who brutally killed 18-year-old Rosie in their idyllic, quiet village in England. The police investigation provokes various leads but Kate is convinced that they are missing something, something vital.
The more she entwines herself with the lives of Rosie's parents , the more she is convinced that Rosie's kind, loving family may not be as it had seemed just a few short weeks ago. When she begins to receive threatening anonymous notes, she believes the truth is just within her grasp – but someone will do anything to protect it.
The Bones of You is told from two perspectives. We follow Kate as she comes to terms with Rosie's murder, but we also see Rosie's life as it flashes before her eyes when she is killed. The suspense is powerful as we watch Rosie grow up, and see the decisions she made which led her to that point. Through Rosie's flashbacks we discover that everyone has secrets.
But some of them are more deadly than others.
____________________
We asked you for your favorite mysteries and you answered! Looking for a who-dun-it? A noir? Something in a lengthy series? You recommended a little bit of everything!
Here are more than 43 of your favorite mysteries. Some of these authors have been prolific in their mystery-writing, too, so be sure to check out other titles by them not listed here for even more suggestions.
Get your read on:
"Peter Grant" series by Ben Aaronovitch
The Keeper of Lost Causes by Jussi Adler-Olsen
"Campion" series by Margery Allingham
Rubbernecker by Belinda Bauer
Sleepyhead by Tom Billingham
"Lacey Flint" series by S.J. Bolton
Interred with Their Bones by Jennifer Lee Carrell
"Jack Reacher" series by Lee Child
And Then There Were None by Agatha Christie
Death Comes as the End by Agatha Christie
Toward Zero by Agatha Christie
Stillwatch by Mary Higgins Clark
The Woman in White by Wilkie Collins
Death in a Tenured Position by Amanda Cross
"Falco" series by Lindsey Davis
"Inspector Morse" series by Colin Dexter
Rebecca by Daphne du Maurier
The Name of the Rose by Umberto Eco
Gun Machine by Warren Ellis
"Timothy Wilde" series by Lyndsay Faye
Into The Woods by Tana French
The Likeness by Tana French
Cuckoo's Calling by Robert Galbraith
Twenty Plus Two by Frank Gruber
The Maltese Falcon by Dashiell Hammett
Smilla's Sense of Snow by Peter Hoeg
An Unsuitable Job for a Woman by P.D. James
All of Nancy Drew by Carolyn Keene
The Stone Cutter by Camilla Lackberg
Darkness Take My Hand by Dennis Lehane
"The Sergeant Cribb" series by Peter Lovesey
Rest You Merry by Charlotte MacLeod
The Cold, Cold Ground by Adrian McKinty
The City & the City by China Miéville
Imogene in New Orleans by Hunter Murphy
The Confessions Of A Murder Suspect by James Patterson
"Inspector Gamache" series by Louise Penny
Night Film by Marisha Pessl
"Amelia Peabody" series by Elizabeth Peters
"John Malone" series by Craig Rice
"Lord Peter Wimsey" series by Dorothy Sayers
The Kind Worth Killing by Peter Swanson
Daughter of Time by Josephine Tey