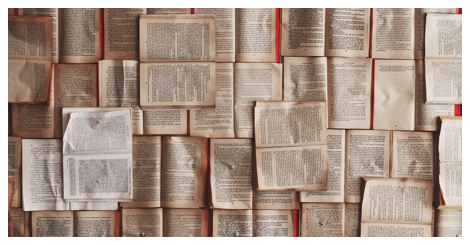 This content contains affiliate links. When you buy through these links, we may earn an affiliate commission.
It's time for another round-up of YA books hitting shelves in paperback. This isn't comprehensive, as I've limited this to 40 YA paperbacks total — spring is always a busy publishing season, even/especially on the paperback side. These books will be on shelves between March and the end of May. Some titles are brand new in paperback while others are moving from their original hardcover publication to paperback. That means some of these titles might look familiar while others might not.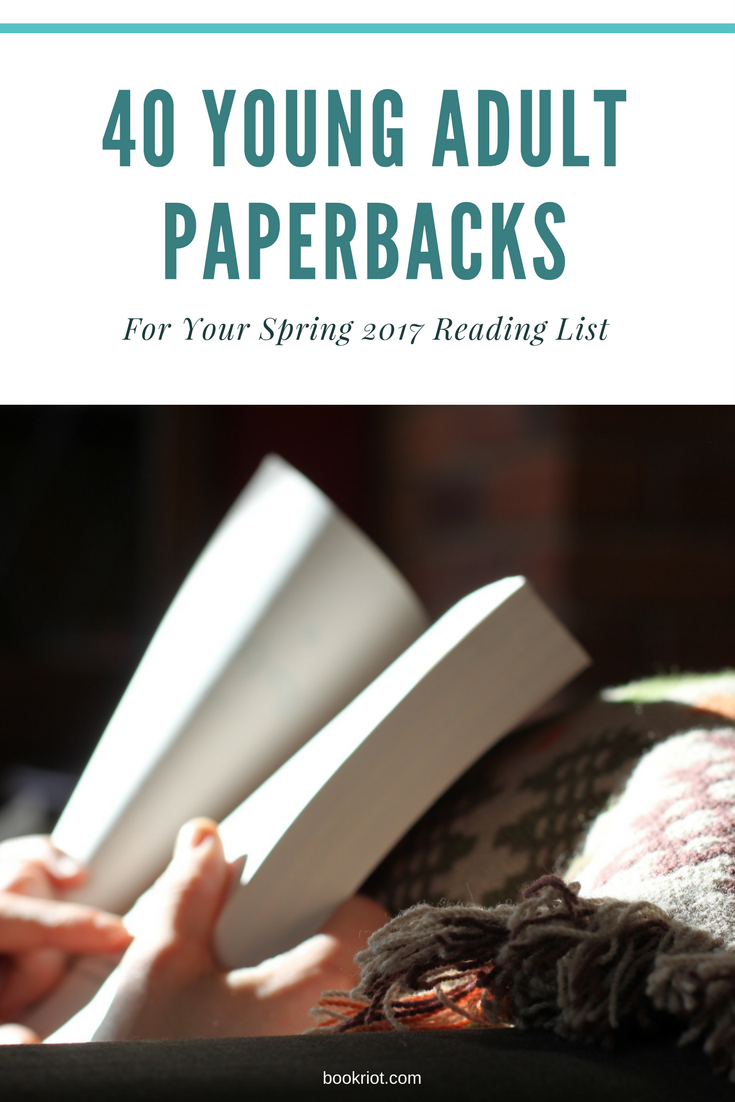 This list includes both fiction and nonfiction YA paperbacks, as well as a whole host of genres within YA. I've limited to standalone titles, as well as books which are the first in a new series.
Settle in with a great read that's easy to tote and easier on the wallet. Note that some links may go to the hardcover edition. You can toggle over to the paperback from there.
March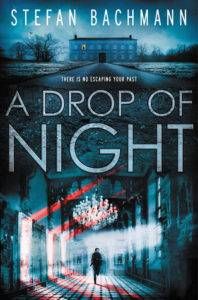 A Drop of Night by Stefan Bachmann
Seventeen-year-old Anouk has finally caught the break she's been looking for—she's been selected out of hundreds of other candidates to fly to France and help with the excavation of a vast, underground palace buried a hundred feet below the suburbs of Paris. Built in the 1780's to hide an aristocratic family and a mad duke during the French Revolution, the palace has lain hidden and forgotten ever since. Anouk, along with several other gifted teenagers, will be the first to set foot in it in over two centuries.
Or so she thought.
But nothing is as it seems, and the teens soon find themselves embroiled in a game far more sinister, and dangerous, than they could possibly have imagined. An evil spanning centuries is waiting for them in the depths. . .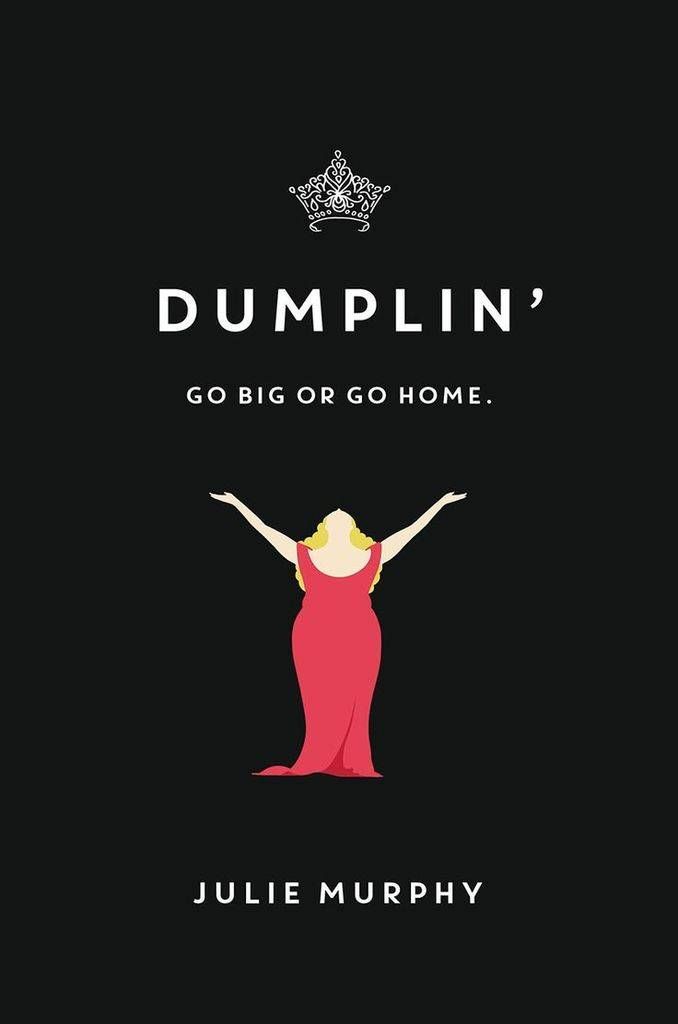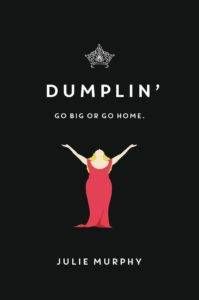 Dumplin' by Julie Murphy
Self-proclaimed fat girl Willowdean Dickson (dubbed "Dumplin'" by her former beauty queen mom) has always been at home in her own skin. Her thoughts on having the ultimate bikini body? Put a bikini on your body. With her all-American beauty best friend, Ellen, by her side, things have always worked…until Will takes a job at Harpy's, the local fast-food joint. There she meets Private School Bo, a hot former jock. Will isn't surprised to find herself attracted to Bo. But she is surprised when he seems to like her back.
Instead of finding new heights of self-assurance in her relationship with Bo, Will starts to doubt herself. So she sets out to take back her confidence by doing the most horrifying thing she can imagine: entering the Miss Clover City beauty pageant—along with several other unlikely candidates—to show the world that she deserves to be up there as much as any twiggy girl does. Along the way, she'll shock the hell out of Clover City—and maybe herself most of all.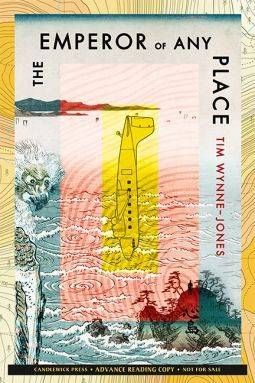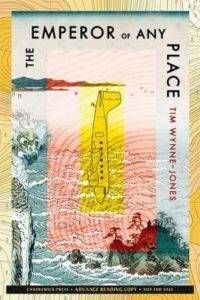 The Emperor of Any Place by Tim Wynne-Jones
When Evan's father dies, Evan finds a hand-bound yellow book on his desk—a book his father had been reading when he passed away. It is the diary of a Japanese soldier stranded on a small Pacific island in WWII. Why was his father reading it? Who was the American soldier also stranded there? And what could this possibly mean for Evan?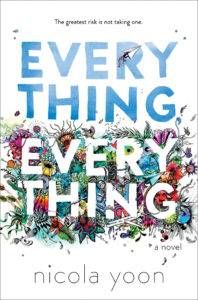 Everything Everything by Nicola Yoon
My disease is as rare as it is famous. Basically, I'm allergic to the world. I don't leave my house, have not left my house in seventeen years. The only people I ever see are my mom and my nurse, Carla.
But then one day, a moving truck arrives next door. I look out my window, and I see him. He's tall, lean and wearing all black—black T-shirt, black jeans, black sneakers, and a black knit cap that covers his hair completely. He catches me looking and stares at me. I stare right back. His name is Olly.
Maybe we can't predict the future, but we can predict some things. For example, I am certainly going to fall in love with Olly. It's almost certainly going to be a disaster.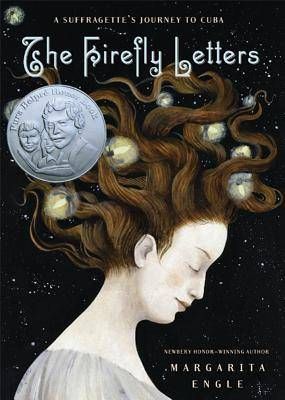 The Firefly Letters by Margarita Engle
When Fredrika Bremer asked the Swedish Consulate to find her a quiet home in the Cuban countryside, she expected a rustic thatched hut, not this luxurious mansion in Matanzas, where Elena, the daughter of the house, can barely step foot outside.
The freedom to roam is something that women and girls in Cuba do not have. Yet when Fredrika sets off to learn about the people of this magical island, she is accompanied by Cecilia, a young slave who longs for her lost home in Africa. Soon Elena sneaks out of the house to join them. As the three women explore the lush countryside, they form a bond that breaks the barriers of language and culture.
In this quietly powerful new book, which is young adult historical fiction based on a true story, award-winning poet Margarita Engle paints a portrait of early women's rights pioneer Fredrika Bremer and the journey to Cuba that transformed her life.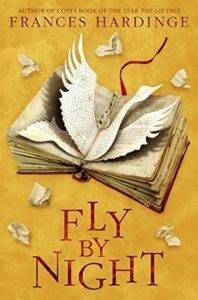 Fly By Night by Frances Hardinge (reissue of an older title)
Mosca Mye was born at a time sacred to Goodman Palpitattle, He Who Keeps Flies out of Jams and Butterchurns, which is why her father insisted on naming her after the housefly. He also insisted on teaching her to read—even in a world where books are dangerous, regulated things. Eight years later, Quillam Mye died, leaving behind an orphaned daughter with an inauspicious name and an all-consuming hunger for words. Trapped for years in the care of her cruel Uncle Westerly and Aunt Briony, Mosca leaps at the opportunity for escape, though it comes in the form of sneaky swindler Eponymous Clent. As she travels the land with Clent and her pet goose, Saracen, Mosca begins to discover complicated truths about the world she inhabits and the power of words.
Juvie by Steve Watkins
Sadie Windas has always been the responsible one — she's the star player on her AAU basketball team, she gets good grades, she dates a cute soccer player, and she tries to help out at home. Not like her older sister, Carla, who leaves her three-year-old daughter, Lulu, with Aunt Sadie while she parties and gets high. But when both sisters are caught up in a drug deal — wrong place, wrong time — it falls to Sadie to confess to a crime she didn't commit to keep Carla out of jail and Lulu out of foster care. Sadie is supposed to get off with a slap on the wrist, but somehow, impossibly, gets sentenced to six months in juvie. As life as Sadie knew it disappears beyond the stark bars of her cell, her anger — at her ex-boyfriend, at Carla, and at herself — fills the empty space left behind. Can Sadie forgive Carla for getting her mixed up in this mess? Can Carla straighten herself out to make a better life for Lulu, and for all of them? Can Sadie survive her time in juvie with her spirit intact?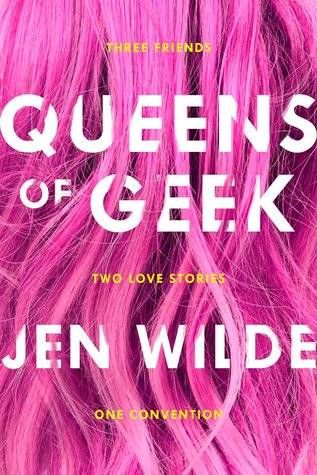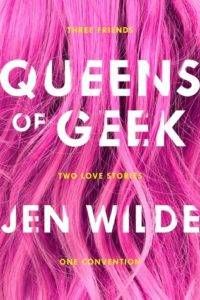 Queens of Geek by Jen Wilde
When BFFs Charlie, Taylor and Jamie go to SupaCon, they know it's going to be a blast. What they don't expect is for it to change their lives forever.
Charlie likes to stand out. SupaCon is her chance to show fans she's over her public breakup with co-star, Jason Ryan. When Alyssa Huntington arrives as a surprise guest, it seems Charlie's long-time crush on her isn't as one-sided as she thought.
While Charlie dodges questions about her personal life, Taylor starts asking questions about her own.
Taylor likes to blend in. Her brain is wired differently, making her fear change. And there's one thing in her life she knows will never change: her friendship with Jamie—no matter how much she may secretly want it to. But when she hears about the Queen Firestone SupaFan Contest, she starts to rethink her rules on playing it safe.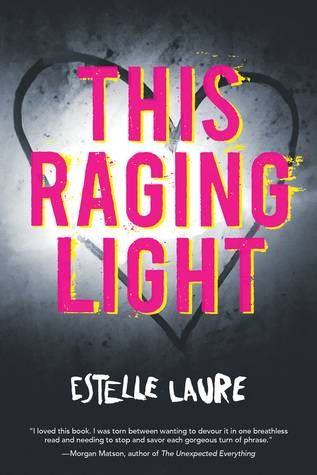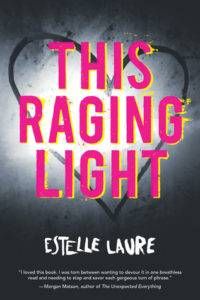 This Raging Light by Estelle Laure
Lucille Bennett is pushed into adulthood after her mom decides to "take a break"…from parenting, from responsibility, from Lucille and her little sister, Wren. Left to cover for her absentee parents, Lucille thinks, "Wren and Lucille. Lucille and Wren. I will do whatever I have to. No one will pull us apart."
Now is not the time for level-headed Lucille to fall in love. But love—messy, inconvenient love—is what she's about to experience when she falls for Digby Jones, her best friend's brother. With blazing longing that builds to a fever pitch, Estelle Laure's soulful debut will keep readers hooked and hoping until the very last page.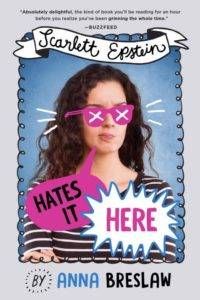 Scarlett Epstein Hates It Here by Anna Breslaw
Meet Scarlett Epstein, BNF (Big Name Fan) in her online community of fanfiction writers, world-class nobody at Melville High. Her best (read: only) IRL friends are Avery, a painfully shy and annoyingly attractive bookworm, and Ruth, her weed-smoking, possibly insane seventy-three-year-old neighbor.
When Scarlett's beloved TV show is canceled and her longtime crush, Gideon, is sucked out of her orbit and into the dark and distant world of Populars, Scarlett turns to the fanfic message boards for comfort. This time, though, her subjects aren't the swoon-worthy stars of her fave series—they're the real-life kids from her high school. And if they ever find out what Scarlett truly thinks about them, she'll be thrust into a situation far more dramatic than anything she's ever seen on TV.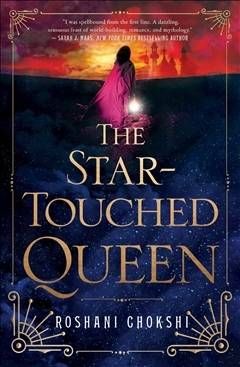 The Star-Touched Queen by Roshani Chokshi
Maya is cursed. With a horoscope that promises a marriage of death and destruction, she has earned only the scorn and fear of her father's kingdom. Content to follow more scholarly pursuits, her whole world is torn apart when her father, the Raja, arranges a wedding of political convenience to quell outside rebellions. Soon Maya becomes the queen of Akaran and wife of Amar. Neither roles are what she expected: As Akaran's queen, she finds her voice and power. As Amar's wife, she finds something else entirely: Compassion. Protection. Desire…
But Akaran has its own secrets—thousands of locked doors, gardens of glass, and a tree that bears memories instead of fruit. Soon, Maya suspects her life is in danger. Yet who, besides her husband, can she trust? With the fate of the human and Otherworldly realms hanging in the balance, Maya must unravel an ancient mystery that spans reincarnated lives to save those she loves the most…including herself.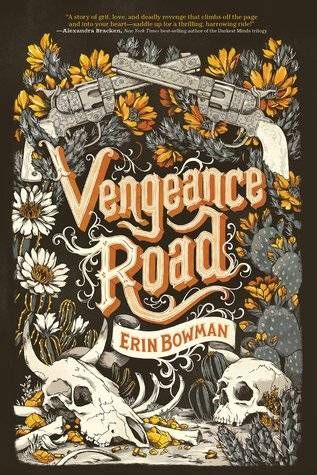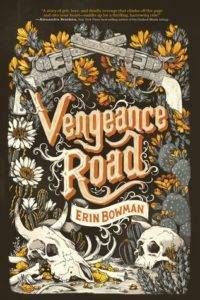 Vengeance Road by Erin Bowman
When Kate Thompson's father is killed by the notorious Rose Riders for a mysterious journal that reveals the secret location of a gold mine, the eighteen-year-old disguises herself as a boy and takes to the gritty plains looking for answers and justice. What she finds are devious strangers, dust storms, and a pair of brothers who refuse to quit riding in her shadow. But as Kate gets closer to the secrets about her family, she gets closer to the truth about herself and must decide if there's room for love in a heart so full of hate.
April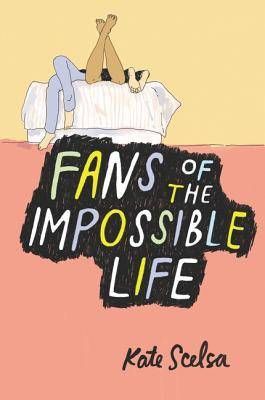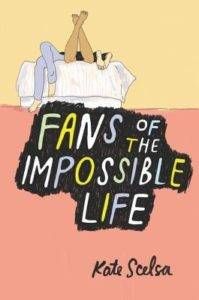 Fans of The Impossible Life by Kate Scelsa
Mira is starting over at Saint Francis Prep. She promised her parents she would at least try to pretend that she could act like a functioning human this time, not a girl who can't get out of bed for days on end, who only feels awake when she's with Sebby.
Jeremy is the painfully shy art nerd at Saint Francis who's been in self-imposed isolation after an incident that ruined his last year of school. When he sees Sebby for the first time across the school lawn it's as if he's been expecting this blond, lanky boy with a mischief glinting in his eye.
Sebby, Mira's gay best friend, is a boy who seems to carry sunlight around with him . Even as life in his foster home starts to take its toll, Sebby and Mira together craft a world of magic rituals and impromptu road trips, designed to fix the broken parts of their lives.
As Jeremy finds himself drawn into Sebby and Mira's world, he begins to understand the secrets that they hide in order to protect themselves, to keep each other safe from those who don't understand their quest to live for the impossible.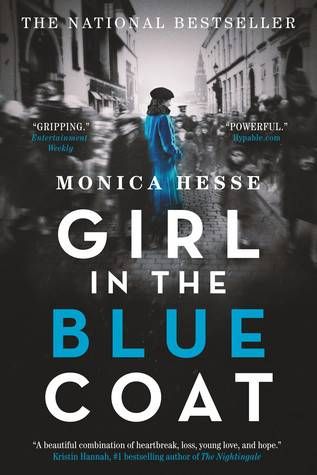 Girl in the Blue Coat by Monica Hesse
Amsterdam, 1943. Hanneke spends her days procuring and delivering sought-after black market goods to paying customers, her nights hiding the true nature of her work from her concerned parents, and every waking moment mourning her boyfriend, who was killed on the Dutch front lines when the Germans invaded. She likes to think of her illegal work as a small act of rebellion.
On a routine delivery, a client asks Hanneke for help. Expecting to hear that Mrs. Janssen wants meat or kerosene, Hanneke is shocked by the older woman's frantic plea to find a person-a Jewish teenager Mrs. Janssen had been hiding, who has vanished without a trace from a secret room. Hanneke initially wants nothing to do with such dangerous work, but is ultimately drawn into a web of mysteries and stunning revelations that lead her into the heart of the resistance, open her eyes to the horrors of the Nazi war machine, and compel her to take desperate action.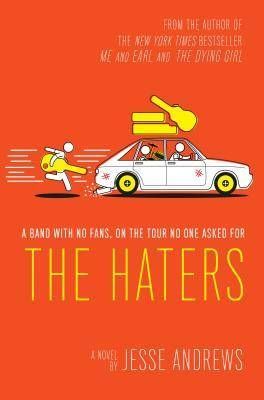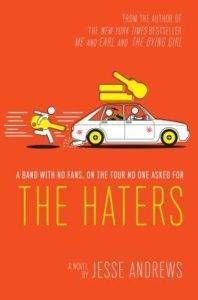 The Haters by Jesse Andrews
For Wes and his best friend, Corey, jazz camp turns out to be lame. It's pretty much all dudes talking in Jazz Voice. But then they jam with Ash, a charismatic girl with an unusual sound, and the three just click. It's three and a half hours of pure musical magic, and Ash makes a decision: They need to hit the road. Because the road, not summer camp, is where bands get good. Before Wes and Corey know it, they're in Ash's SUV heading south, and The Haters Summer of Hate Tour has begun.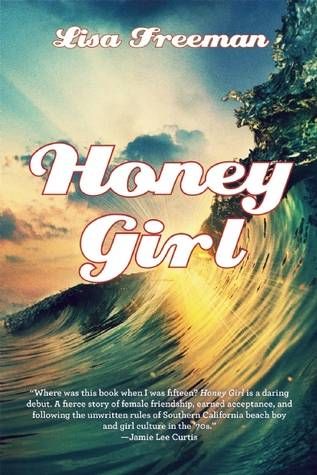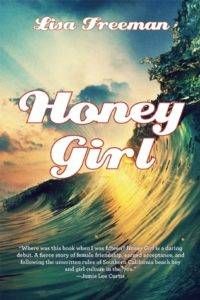 Honey Girl by Lisa Freeman
The year is 1972. Fifteen-year-old Haunani "Nani" Grace Nuuhiwa is transplanted from her home in Hawaii to Santa Monica, California after her father's fatal heart attack. Now the proverbial fish-out-of-water, Nani struggles to adjust to her new life with her alcoholic white (haole) mother and the lineup of mean girls who rule State Beach.
Following "The Rules"—an unspoken list of dos and don'ts—Nani makes contact with Rox, the leader of the lineup. Through a harrowing series of initiations, Nani not only gets accepted into the lineup, she gains the attention of surf god, Nigel McBride. But maintaining stardom is harder than achieving it. Nani is keeping several secrets that, if revealed, could ruin everything she's worked so hard to achieve. Secret #1: She's stolen her dad's ashes and hidden them from her mom. Secret #2: In order to get in with Rox and her crew, she spied on them and now knows far more than they could ever let her get away with. And most deadly of all, Secret #3: She likes girls, and may very well be in love with Rox.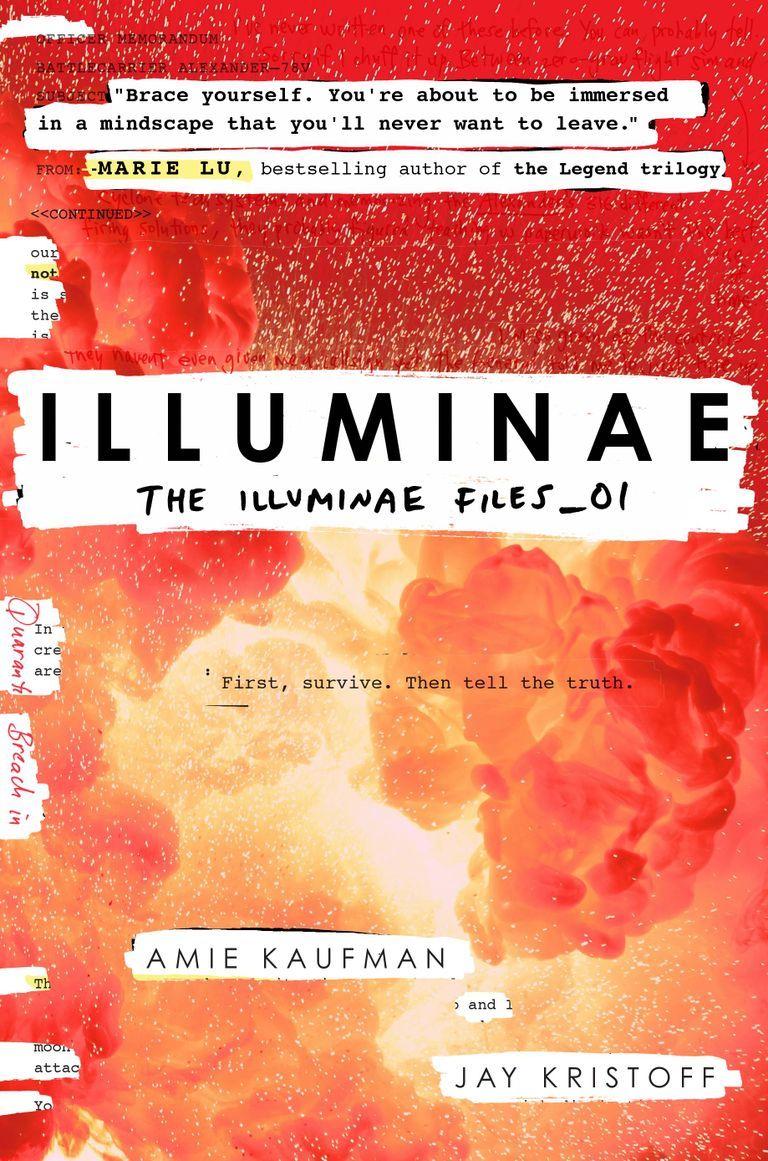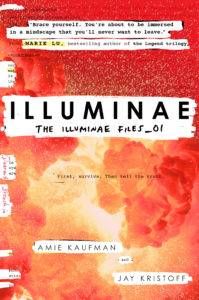 Illuminae by Amie Kaufman, Jay Kristoff
This morning, Kady thought breaking up with Ezra was the hardest thing she'd have to do.
This afternoon, her planet was invaded.
The year is 2575, and two rival megacorporations are at war over a planet that's little more than an ice-covered speck at the edge of the universe. Too bad nobody thought to warn the people living on it. With enemy fire raining down on them, Kady and Ezra—who are barely even talking to each other—are forced to fight their way onto an evacuating fleet, with an enemy warship in hot pursuit.
But their problems are just getting started. A deadly plague has broken out and is mutating, with terrifying results; the fleet's AI, which should be protecting them, may actually be their enemy; and nobody in charge will say what's really going on. As Kady hacks into a tangled web of data to find the truth, it's clear only one person can help her bring it all to light: the ex-boyfriend she swore she'd never speak to again.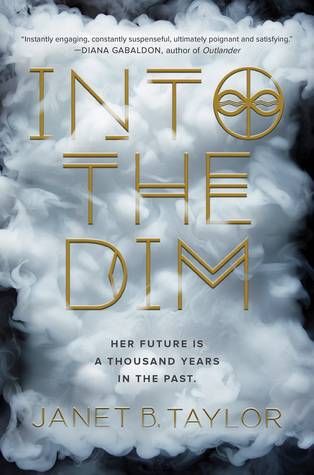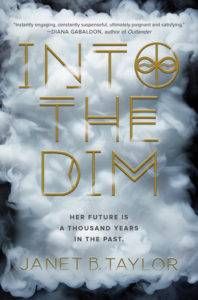 Into The Dim by Janet B. Taylor
When fragile, sixteen-year-old Hope Walton loses her mom to an earthquake overseas, her secluded world crumbles. Agreeing to spend the summer in Scotland, Hope discovers that her mother was more than a brilliant academic, but also a member of a secret society of time travelers. And she's alive, though currently trapped in the twelfth century, during the age of Eleanor of Aquitaine. Hope has seventy-two hours to rescue her mother and get back to their own time. Passing through the Dim, Hope enters a brutal medieval world of political intrigue, danger, and violence. A place where any serious interference could alter the very course of history. And when she meets a boy whose face is impossibly familiar, she must decide between her mission and her heart—both of which could leave Hope trapped in the past forever.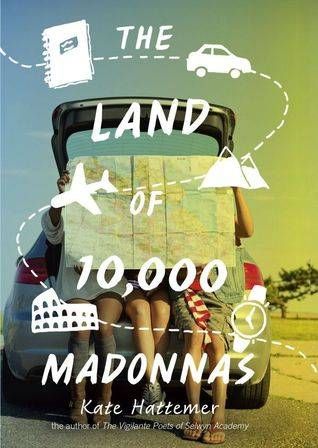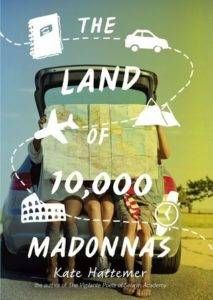 The Land of 10,000 Madonnas by Kate Hattemer
Five teens backpack through Europe to fulfill the mysterious dying wish of their friend.
Jesse lives with his history professor dad in a house covered with postcards of images of the Madonna from all over the world. They're gotten used to this life: two motherless dudes living among thousands of Madonnas. But Jesse has a heart condition that will ultimately cut his life tragically short. Before he dies, he arranges a mysterious trip to Europe for his three cousins, his best friend, and his girlfriend to take after he passes away. It's a trip that will forever change the lives of these young teens and one that will help them come to terms with Jesse's death.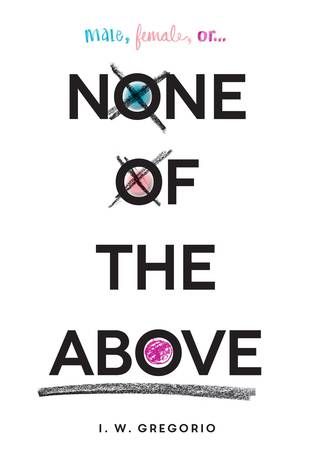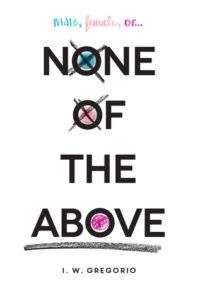 None of the Above by I. W. Gregorio
When Kristin Lattimer is voted homecoming queen, it seems like another piece of her ideal life has fallen into place. She's a champion hurdler with a full scholarship to college and she's madly in love with her boyfriend. In fact, she's decided that she's ready to take things to the next level with him.
But Kristin's first time isn't the perfect moment she's planned—something is very wrong. A visit to the doctor reveals the truth: Kristin is intersex, which means that though she outwardly looks like a girl, she has male chromosomes, not to mention boy "parts."
Dealing with her body is difficult enough, but when her diagnosis is leaked to the whole school, Kristin's entire identity is thrown into question. As her world unravels, can she come to terms with her new self?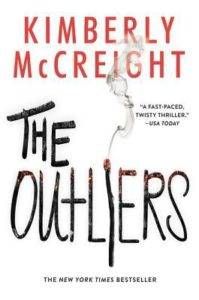 The Outliers by Kimberly McCreight
It all starts with a text: Please, Wylie, I need your help. Wylie hasn't heard from Cassie in over a week, not since their last fight. But that doesn't matter. Cassie's in trouble, so Wylie decides to do what she has done so many times before: save her best friend from herself.
This time it's different, though. Instead of telling Wylie where she is, Cassie sends cryptic clues. And instead of having Wylie come by herself, Jasper shows up saying Cassie sent him to help. Trusting the guy who sent Cassie off the rails doesn't feel right, but Wylie has no choice but to ignore her gut instinct and go with him.
But figuring out where Cassie is goes from difficult to dangerous, fast. As Wylie and Jasper head farther and farther north into the dense woods of Maine, Wylie struggles to control her growing sense that something is really wrong. What isn't Cassie telling them? And could finding her be only the beginning?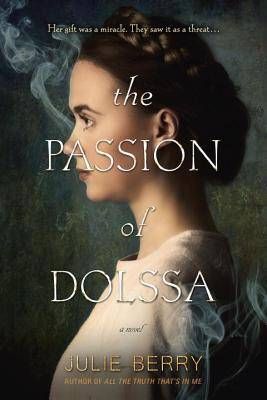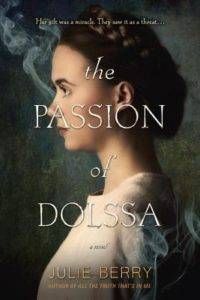 The Passion of Dolssa by Julie Berry
Medieval France: Dolssa is an upper-crust city girl with a secret lover and an uncanny gift. Branded a heretic, she's on the run from the friar who condemned her mother to death by fire, and wants Dolssa executed, too.
Botille is a matchmaker and a tavern-keeper, struggling to keep herself and her sisters on the right side of the law in their seaside town of Bajas.
Their lives collide when Botille rescues a dying Dolssa and agrees to conceal her in the tavern. Aided by her sisters and Symo, her surly but loyal neighbor, Botille nurses Dolssa back to health and hides her from her pursuers. But all of Botille's tricks, tales, and cleverness can't protect them forever, and when the full wrath of the Church bears down upon Bajas, Dolssa's passion and Botille's good intentions could destroy the entire village.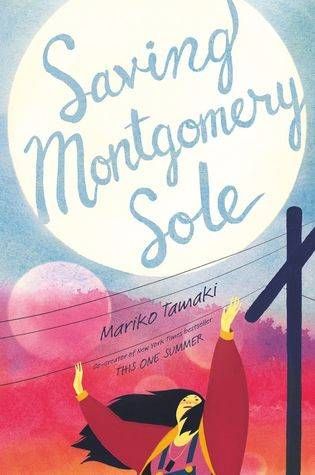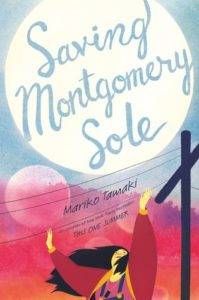 Saving Montgomery Sole by Mariko Tamaki
This is the curious instruction that comes with the Eye of Know, the possibly powerful crystal amulet that Montgomery Sole buys online for $5.99. It's also the next topic of discussion at Mystery Club (members: Monty and her two best friends, Thomas and Naoki), dedicated to the exploration of the strange and unexplained.
When Monty wears the Eye of Know, strange things happen, all targeted at people she despises. Maybe it will help Monty take down her newest enemy, a preacher who has come to save her town from so-called sinners—sinners like Monty's moms. Or will its mysterious powers mean the end of the friendships Monty cherishes most?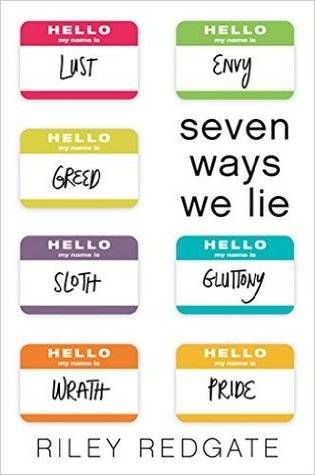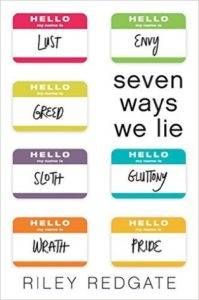 Seven Ways We Lie by Riley Redgate
Paloma High School is ordinary by anyone's standards. It's got the same cliques, the same prejudices, the same suspect cafeteria food. And like every high school, every student has something to hide—from Kat, the thespian who conceals her trust issues onstage, to Valentine, the neurotic genius who's planted the seed of a school scandal.
When that scandal bubbles over, and rumors of a teacher-student affair surface, everyone starts hunting for someone to blame. For the seven unlikely allies at the heart of it all, the collision of their seven ordinary-seeming lives results in extraordinary change.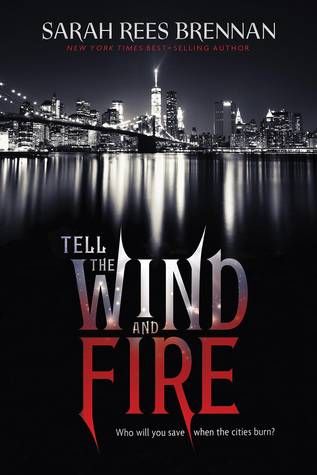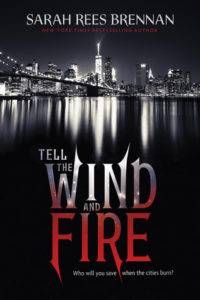 Tell The Wind and Fire by Sarah Rees Brennan
In a city divided between opulent luxury in the Light and fierce privations in the Dark, a determined young woman survives by guarding her secrets.
Lucie Manette was born in the Dark half of the city, but careful manipulations won her a home in the Light, celebrity status, and a rich, loving boyfriend. Now she just wants to keep her head down, but her boyfriend has a dark secret of his own—one involving an apparent stranger who is destitute and despised. Lucie alone knows the young men's deadly connection, and even as the knowledge leads her to make a grave mistake, she can trust no one with the truth.
Blood and secrets alike spill out when revolution erupts. With both halves of the city burning, and mercy nowhere to be found, can Lucie save either boy—or herself?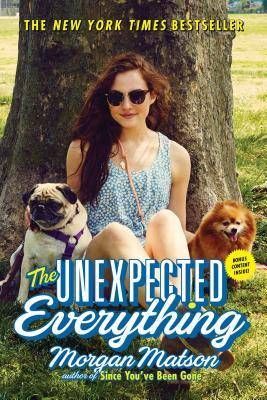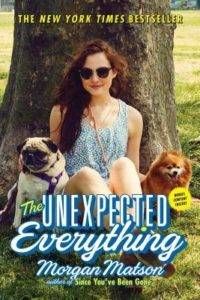 The Unexpected Everything by Morgan Matson
Andie has a plan. And she always sticks to her plan.
Future? A top-tier medical school.
Dad? Avoid him as much as possible (which isn't that hard considering he's a Congressman and he's never around).
Friends? Palmer, Bri, and Toby—pretty much the most awesome people on the planet, who needs anyone else?
Relationships? No one's worth more than three weeks.
So it's no surprise that Andie has her summer all planned out too.
Until a political scandal costs Andie her summer pre-med internship, and lands both she and Dad back in the same house together for the first time in years. Suddenly she's doing things that aren't Andie at all—working as a dog walker, doing an epic scavenger hunt with her dad, and maybe, just maybe, letting the super cute Clark get closer than she expected. Palmer, Bri, and Toby tell her to embrace all the chaos, but can she really let go of her control?
May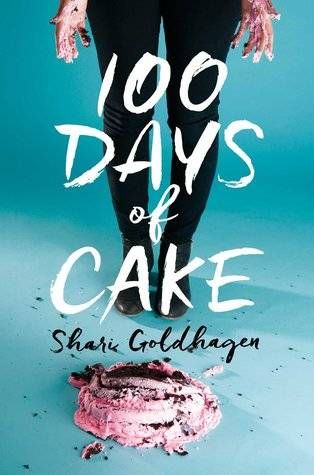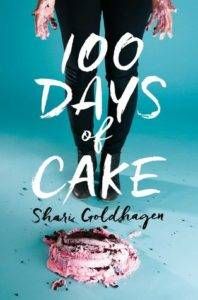 100 Days of Cake by Shari Goldhagen
There are only three things that can get seventeen-year-old Molly Byrne out of bed these days: her job at FishTopia, the promise of endless episodes of Golden Girls, and some delicious lo mien. You see, for the past two years, Molly's been struggling with something more than your usual teenage angst. Her shrink, Dr. Brooks isn't helping much, and neither is her mom who is convinced that baking the perfect cake will cure Molly of her depression—as if cake can magically make her rejoin the swim team, get along with her promiscuous sister, or care about the SATs.
Um, no. Never going to happen.
But Molly plays along, stomaching her mother's failed culinary experiments, because, whatever—as long as it makes someone happy, right? Besides, as far as Molly's concerned, hanging out with Alex at the rundown exotic fish store makes life tolerable enough. Even if he does ask her out every…single…day. But—sarcastic drum roll, please—nothing can stay the same forever. When Molly finds out FishTopia is turning into a bleak country diner, her whole life seems to fall apart at once. Soon she has to figure out what—if anything—is worth fighting for.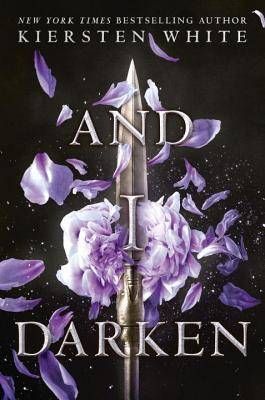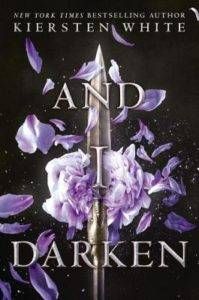 And I Darken by Kiersten White
NO ONE EXPECTS A PRINCESS TO BE BRUTAL. And Lada Dragwlya likes it that way. Ever since she and her gentle younger brother, Radu, were wrenched from their homeland of Wallachia and abandoned by their father to be raised in the Ottoman courts, Lada has known that being ruthless is the key to survival. She and Radu are doomed to act as pawns in a vicious game, an unseen sword hovering over their every move. For the lineage that makes them special also makes them targets.
Lada despises the Ottomans and bides her time, planning her vengeance for the day when she can return to Wallachia and claim her birthright. Radu longs only for a place where he feels safe. And when they meet Mehmed, the defiant and lonely son of the sultan, who's expected to rule a nation, Radu feels that he's made a true friend—and Lada wonders if she's finally found someone worthy of her passion.
But Mehmed is heir to the very empire that Lada has sworn to fight against—and that Radu now considers home. Together, Lada, Radu, and Mehmed form a toxic triangle that strains the bonds of love and loyalty to the breaking point.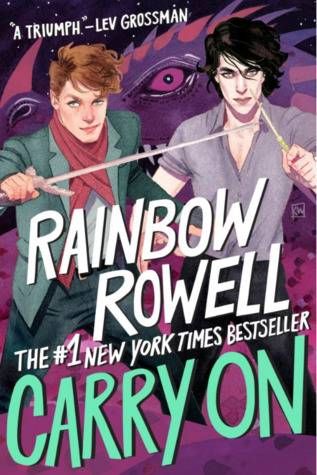 Carry On by Rainbow Rowell
Simon Snow is the worst chosen one who's ever been chosen
That's what his roommate, Baz, says. And Baz might be evil and a vampire and a complete git, but he's probably right.
Half the time Simon can't even make his wand work, and the other half, he sets something on fire. His mentor's avoiding him, his girlfriend broke up with him, and there's a magic-eating monster running around wearing Simon's face. Baz would be having a field day with all this, if he were here – it's their last year at Watford School of Magicks, and Simon's infuriating nemesis didn't even bother to show up.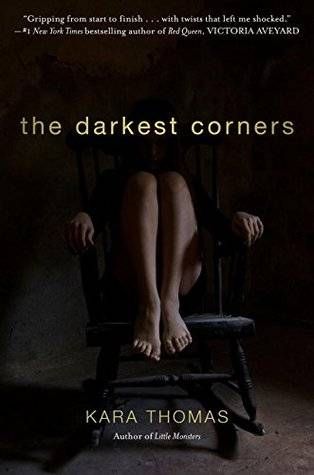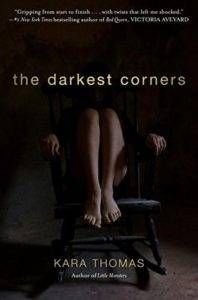 The Darkest Corners by Kara Thomas
There are secrets around every corner in Fayette, Pennsylvania. Tessa left when she was nine and has been trying ever since not to think about what happened there that last summer. She and her childhood best friend Callie never talked about what they saw. Not before the trial. And certainly not after. But ever since she left, Tessa has had questions. Things have never quite added up. And now she has to go back to Fayette to Wyatt Stokes, sitting on death row; to Lori Cawley, Callie s dead cousin; and to the one other person who may be hiding the truth.
Only the closer Tessa gets to what really happened, the closer she gets to a killer and this time, it won t be so easy to run away.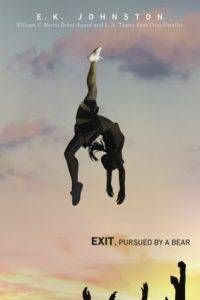 Exit, Pursued by a Bear by E.K. Johnston
Hermione Winters is captain of her cheerleading team, and in tiny Palermo Heights, this doesn't mean what you think it means. At PHHS, the cheerleaders don't cheer for the sports teams; they are the sports team—the pride and joy of a tiny town. The team's summer training camp is Hermione's last and marks the beginning of the end of…she's not sure what. She does know this season could make her a legend. But during a camp party, someone slips something in her drink. And it all goes black.
In every class, there's a star cheerleader and a pariah pregnant girl. They're never supposed to be the same person. Hermione struggles to regain the control she's always had and faces a wrenching decision about how to move on. The assault wasn't the beginning of Hermione Winter's story and she's not going to let it be the end. She won't be anyone's cautionary tale.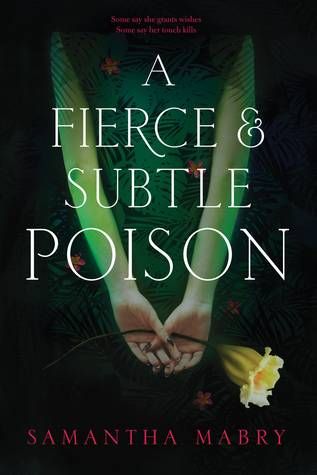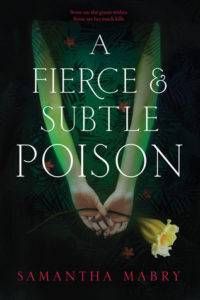 A Fierce and Subtle Poison by Samantha Mabry
Everyone knows the legends about the cursed girl–Isabel, the one the senoras whisper about. They say she has green skin and grass for hair, and she feeds on the poisonous plants that fill her family's Caribbean island garden. Some say she can grant wishes; some say her touch can kill.
Seventeen-year-old Lucas lives on the mainland most of the year but spends summers with his hotel-developer father in Puerto Rico. He's grown up hearing stories about the cursed girl, and he wants to believe in Isabel and her magic. When letters from Isabel begin mysteriously appearing in his room the same day his new girlfriend disappears, Lucas turns to Isabel for answers–and finds himself lured into her strange and enchanted world. But time is running out for the girl filled with poison, and the more entangled Lucas becomes with Isabel, the less certain he is of escaping with his own life.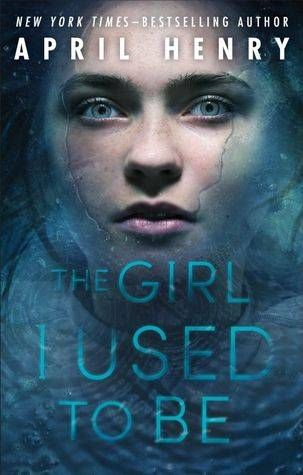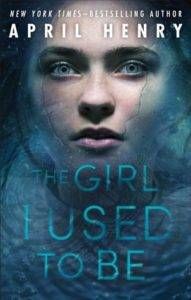 The Girl I Used To Be by April Henry
When Olivia's mother was killed, everyone suspected her father of murder. But his whereabouts remained a mystery. Fast forward fourteen years. New evidence now proves Olivia's father was actually murdered on the same fateful day her mother died. That means there's a killer still at large. It's up to Olivia to uncover who that may be. But can she do that before the killer tracks her down first?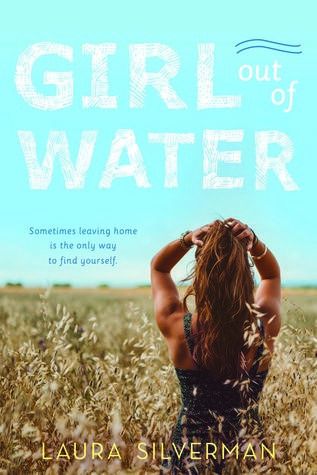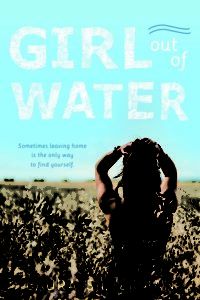 Girl Out Of Water by Laura Silverman
Anise Sawyer plans to spend every minute of summer with her friends: surfing, chowing down on fish tacos drizzled with wasabi balsamic vinegar, and throwing bonfires that blaze until dawn. But when a serious car wreck leaves her aunt, a single mother of three, with two broken legs, it forces Anise to say goodbye for the first time to Santa Cruz, the waves, her friends, and even a kindling romance, and fly with her dad to Nebraska for the entire summer. Living in Nebraska isn't easy. Anise spends her days caring for her three younger cousins in the childhood home of her runaway mom, a wild figure who's been flickering in and out of her life since birth, appearing for weeks at a time and then disappearing again for months, or even years, without a word.
Complicating matters is Lincoln, a one-armed, charismatic skater who pushes Anise to trade her surfboard for a skateboard. As Anise draws closer to Lincoln and takes on the full burden and joy of her cousins, she loses touch with her friends back home – leading her to one terrifying question: will she turn out just like her mom and spend her life leaving behind the ones she loves.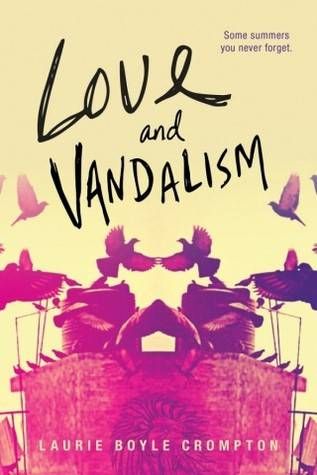 Love and Vandalism by Laurie Boyle Crompton
Rory has a secret: she's the vandal who paints graffiti lions all over her small town. If her policeman dad knew, he'd probably disown her. So when Hayes, a former screw-up on the path to recovery, catches her in the act, Rory's sure she's busted. Instead, he makes her a deal. If Rory shows him around town, he won't turn her in. It might be coercion, but at least the boy is hot. As they spend more time together, Rory worries she made the wrong choice.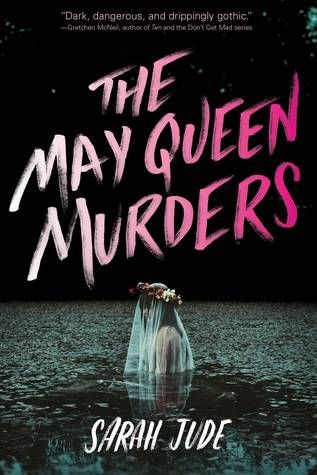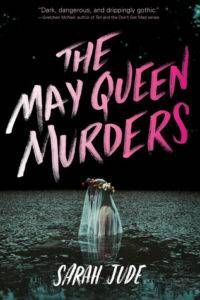 The May Queen Murders by Sarah Jude
Stay on the roads. Don't enter the woods. Never go out at night. Those are the rules in Rowan's Glen, a remote farming community in the Missouri Ozarks where Ivy Templeton's family has lived for centuries. It's an old-fashioned way of life, full of superstition and traditions, and sixteen-year-old Ivy loves it. The other kids at school may think the Glen kids are weird, but Ivy doesn't care—she has her cousin Heather as her best friend. The two girls share everything with each other—or so Ivy thinks. When Heather goes missing after a May Day celebration, Ivy discovers that both her best friend and her beloved hometown are as full of secrets as the woods that surround them.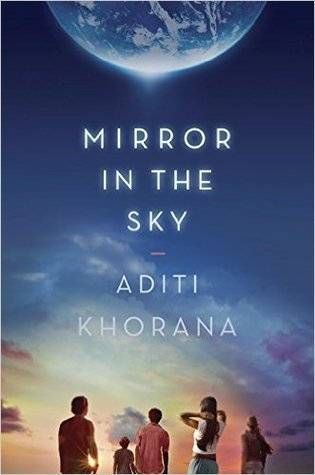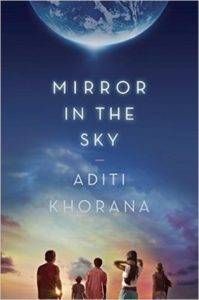 Mirror in the Sky by Aditi Khorana
For Tara Krishnan, navigating Brierly, the academically rigorous prep school she attends on scholarship, feels overwhelming and impossible. Her junior year begins in the wake of a startling discovery: A message from an alternate Earth, light years away, is intercepted by NASA. This means that on another planet, there is another version of Tara, a Tara who could be living better, burning brighter, because of tiny differences in her choices.
As the world lights up with the knowledge of Terra Nova, the mirror planet, Tara's life on Earth begins to change. At first, small shifts happen, like attention from Nick Osterman, the most popular guy at Brierly, and her mother playing hooky from work to watch the news all day. But eventually those small shifts swell, the discovery of Terra Nova like a black hole, bending all the light around it.
As a new era of scientific history dawns and Tara's life at Brierly continues its orbit, only one thing is clear: Nothing on Earth–and for Tara–will ever be the same again.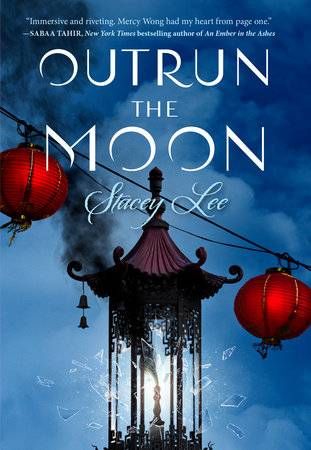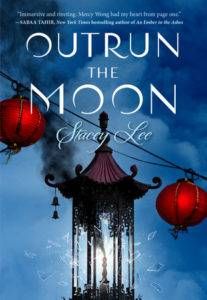 Outrun The Moon by Stacey Lee
San Francisco, 1906: Fifteen-year-old Mercy Wong is determined to break from the poverty in Chinatown, and an education at St. Clare's School for Girls is her best hope. Although St. Clare's is off-limits to all but the wealthiest white girls, Mercy gains admittance through a mix of cunning and a little bribery, only to discover that getting in was the easiest part. Not to be undone by a bunch of spoiled heiresses, Mercy stands strong—until disaster strikes.
On April 18, a historic earthquake rocks San Francisco, destroying Mercy's home and school. With martial law in effect, she is forced to wait with her classmates for their families in a temporary park encampment. Though fires might rage, and the city may be in shambles, Mercy can't sit by while they wait for the army to bring help—she still has the "bossy" cheeks that mark her as someone who gets things done. But what can one teenage girl do to heal so many suffering in her broken city?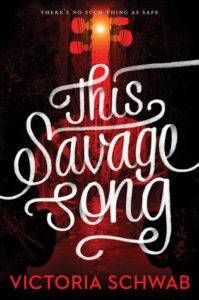 This Savage Song by Victoria Schwab
There's no such thing as safe in a city at war, a city overrun with monsters. In this dark urban fantasy from author Victoria Schwab, a young woman and a young man must choose whether to become heroes or villains—and friends or enemies—with the future of their home at stake. The first of two books.
Kate Harker and August Flynn are the heirs to a divided city—a city where the violence has begun to breed actual monsters. All Kate wants is to be as ruthless as her father, who lets the monsters roam free and makes the humans pay for his protection. All August wants is to be human, as good-hearted as his own father, to play a bigger role in protecting the innocent—but he's one of the monsters. One who can steal a soul with a simple strain of music. When the chance arises to keep an eye on Kate, who's just been kicked out of her sixth boarding school and returned home, August jumps at it. But Kate discovers August's secret, and after a failed assassination attempt the pair must flee for their lives.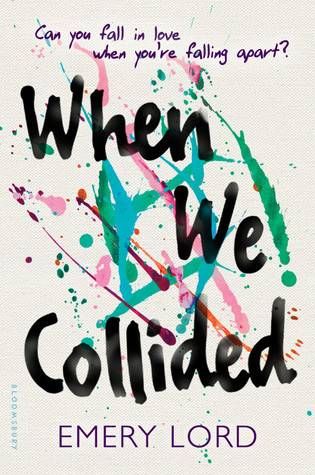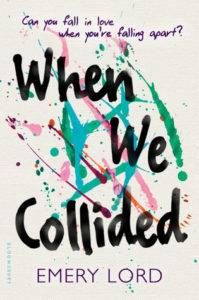 When We Collided by Emery Lord
Jonah never thought a girl like Vivi would come along.
Vivi didn't know Jonah would light up her world.
Neither of them expected a summer like this…a summer that would rewrite their futures.
In an unflinching story about new love, old wounds, and forces beyond our control, two teens find that when you collide with the right person at just the right time, it will change you forever.