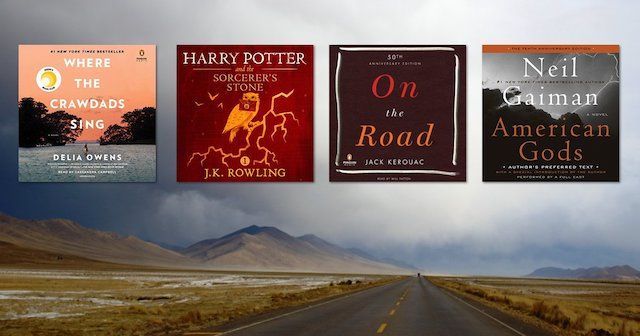 Critical Linking
40 Reader-Approved Audiobooks for Your Next Road Trip: Critical Linking, June 2, 2019
Critical Linking, a daily roundup of the most interesting bookish links from around the web is sponsored by The Plus One from HarperCollins 360.
---
"So you've packed your bags, your travel pillows, and your snacks for the road ahead. But don't forget another travel essential: a great audiobook. To help you with the latter, we asked our audiobook fans on Facebook and Twitter for their recommendations.
For getting into the journeying mood, you can listen to Neil Gaiman's American Gods or Jack Kerouac's On the Road. For laugh-out-loud listens, there's Trevor Noah's Born a Crime or Kevin Kwan's Crazy Rich Asians. And if you really want to intellectually challenge yourself (and your companions), listen to Ron Chernow's biography of Alexander Hamilton, which clocks in at a little under 36 hours."
Here are your summer road trip audiobooks.
---
"Herschend Entertainment Studios, the media arm of Herschend Enterprises, has secured film and TV rights to The Keys to the Kingdom, the New York Times bestselling seven-book series by author Garth Nix."
I know so many people who are going to be stoked about this news.
---
"If you are on an economic empowerment journey to financial freedom and love a good read, there are thousands of personal finance books that provide useful strategies. However, it is important to read books written by experts who understand our uniqueness and challenges as African Americans. In the midst of the well-known personal finance books, here are the top 10 personal finance books by black authors you should add to your reading list and library."
Personal finance books by black authors.