This content contains affiliate links. When you buy through these links, we may earn an affiliate commission.
It's the season! I remember reading Mary Shelley's Frankenstein numerous times in high school and college, though it's been a good decade since I've picked it up. But a recent discovery of really great cover of the book — at, of all places, the O'Hare airport bookstore in the H/K terminal — made me realize I want to read it again.
Of course, it also made me realize how many iterations of the cover there have been. Since the book is in the public domain, there are so many opportunities to remix the work and showcase the cover in myriad ways.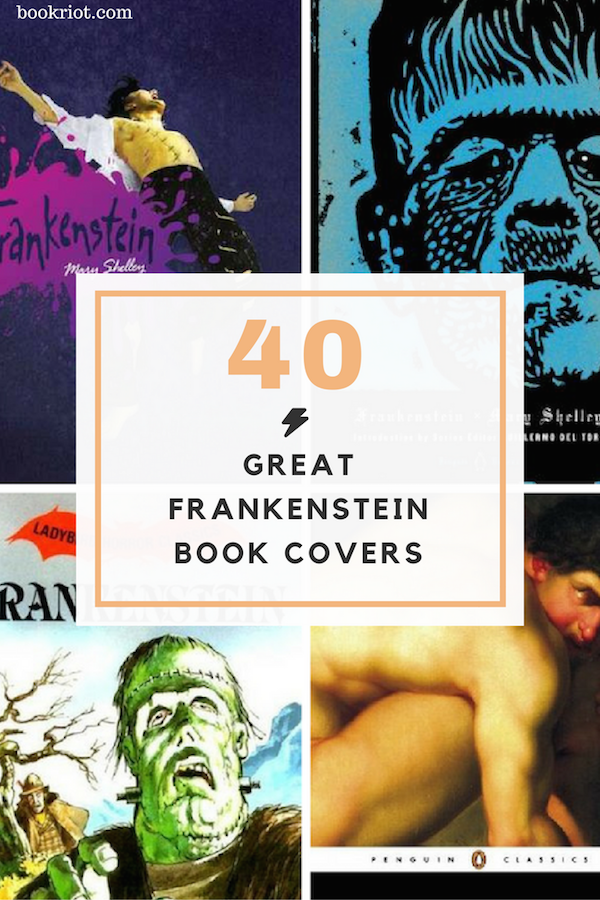 Goodreads lists over 2,000 editions of the book, but that would be a post for a scholar. Because I like looking at pretty, unique, and sometimes bizarre covers, I've narrowed this down to 40 neat iterations of Frankenstein. I've done what I can to note the publishers and the year of publication; it's possible some are missing or incorrect. I've also stuck to English editions.
It's fascinating to see the evolution of the monster as portrayed on the cover over the decades. It's also interesting to look at the covers of editions geared toward teen readers, those geared toward general readers, and those geared toward scholarly readers.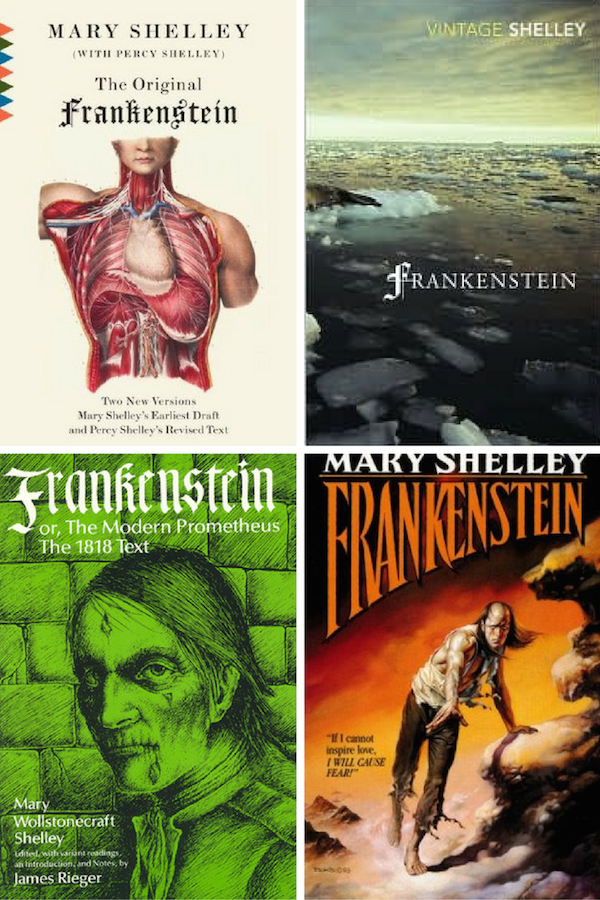 From left-to-right:
Vintage, 2011
Vintage, 2007
University of Chicago Press, 1982
Tor Classics, 1994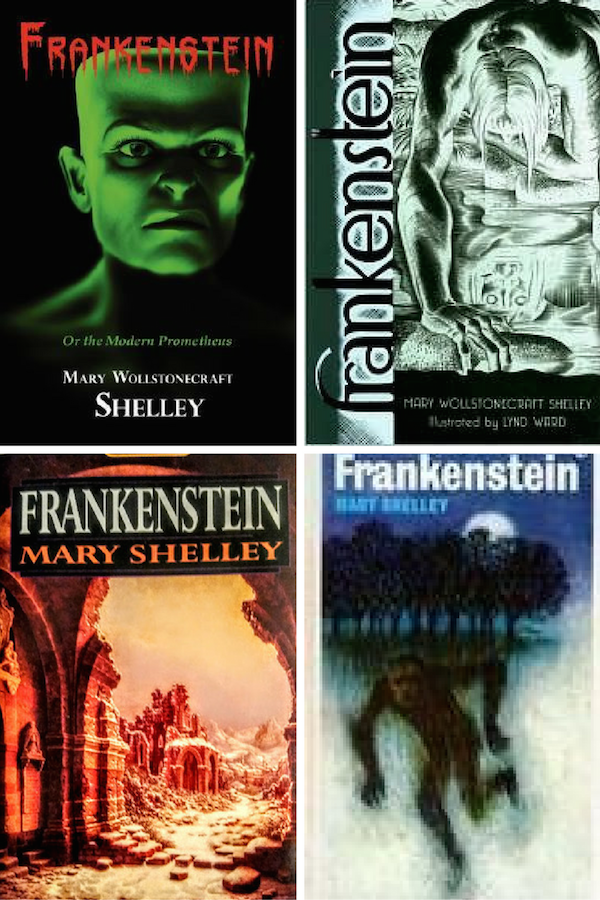 Tark Classic Fiction, 2008
Sterling, 2010
Signet, 1983
Signet, 1965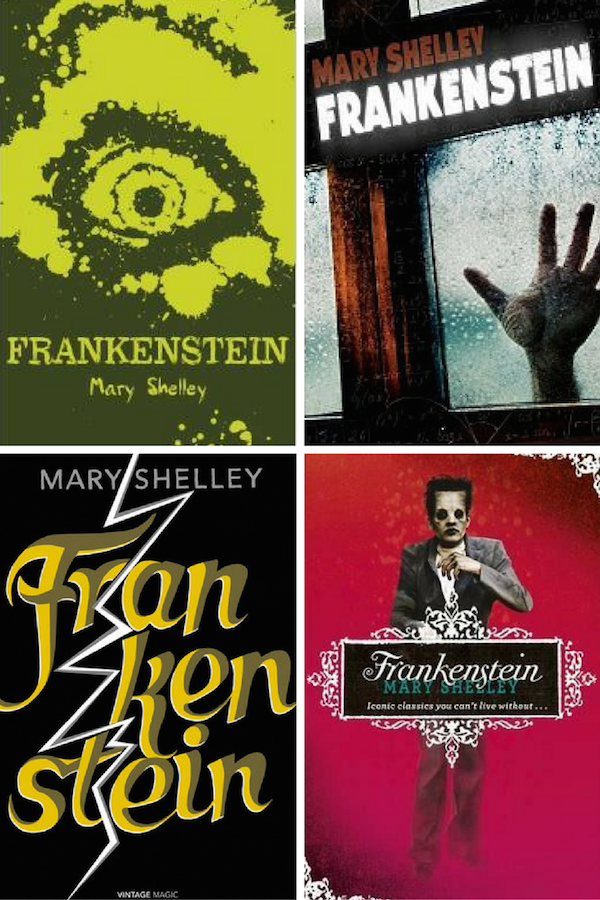 Scholastic, 2013
Simon & Schuster UK, 2014
Random House UK, 2015
Puffin, 2011 (love it!)
Puffin, 2011
Penguin Classics, 2013
Penguin USA, 1991
Penguin Classics, 2003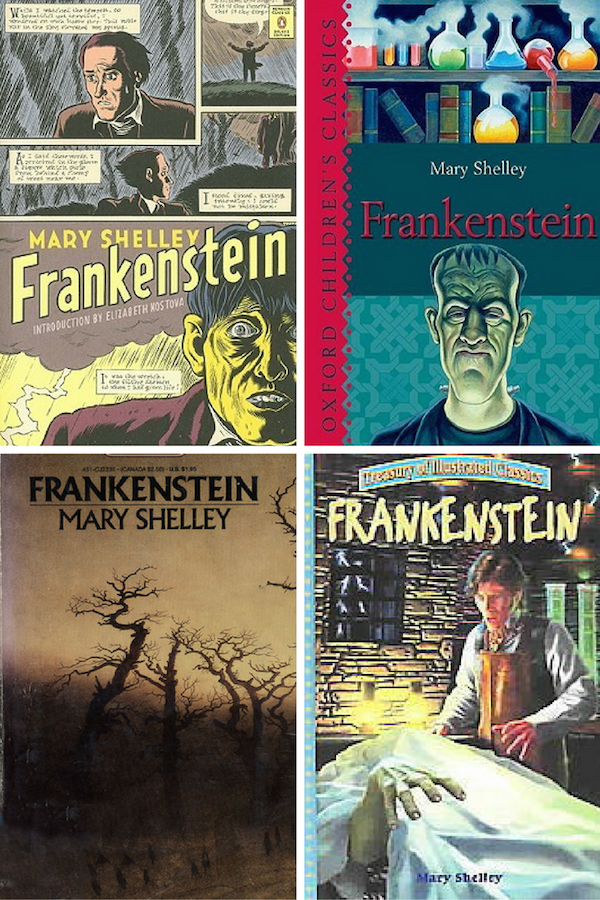 Penguin Classics, 2011 — this was the cover I saw at O'Hare that made me want to reread the book.
Oxford, 2011
Penguin, 1963
Modern, 1994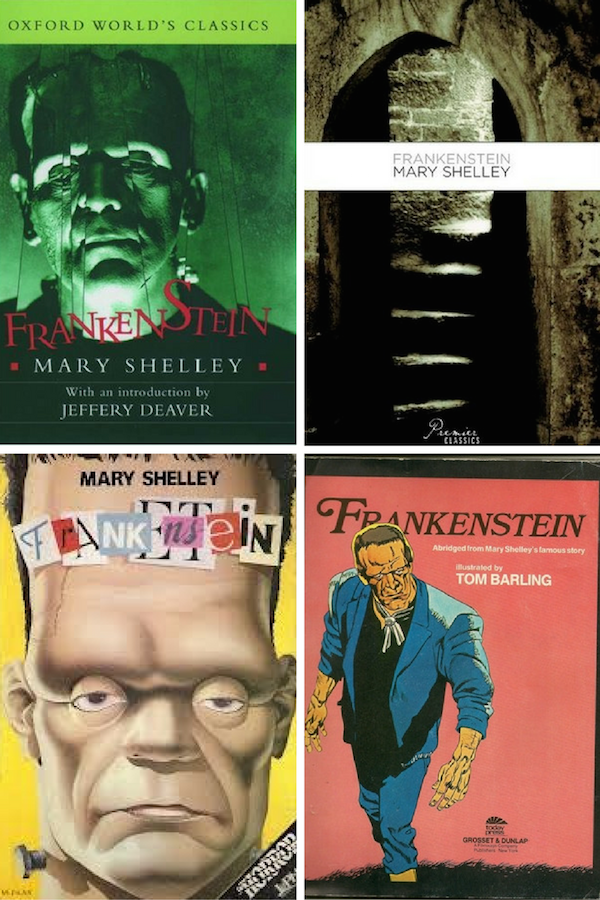 Oxford, 2001
Knopf, 2006
L&PM, 1985
Grosset & Sunlap, 1976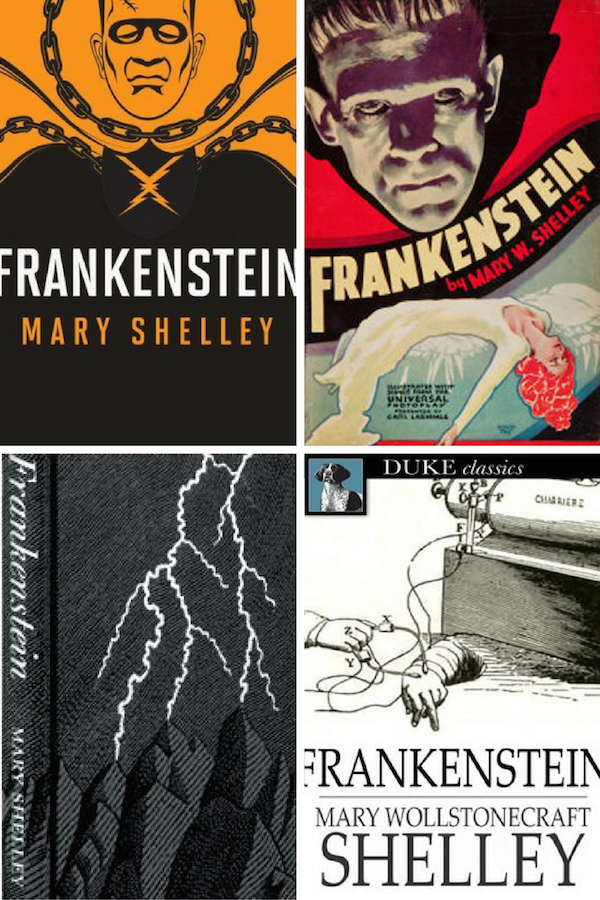 Harper Collins Canada, 2013
Grosset & Dunlap, 1931
Folio Society, 2004
Duke, 2012
Dover, 2001
DK Publishing, 2007
Bobbs-Merrill, 1974
Bantam, 2003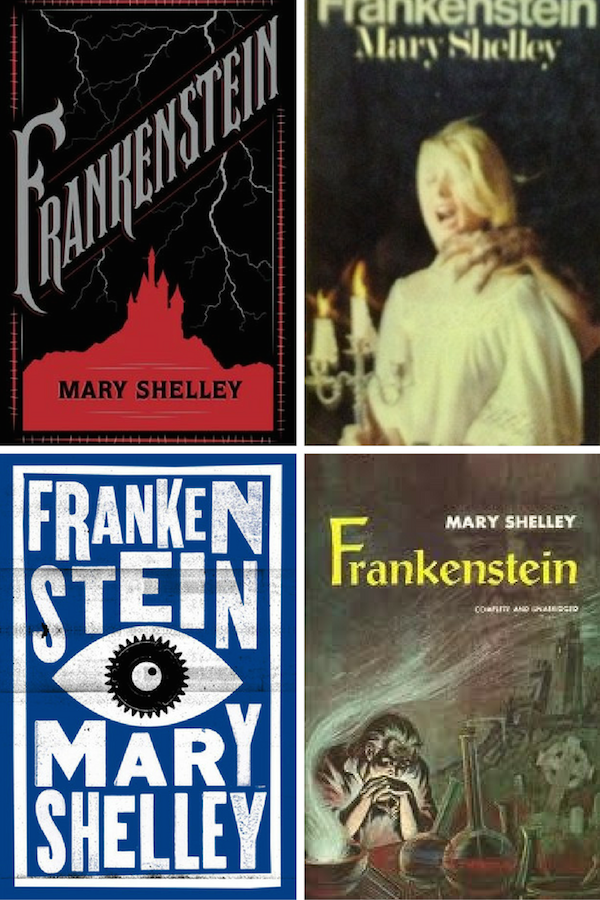 Barnes & Noble, 2012
Arrow, 1973
Alma Classics, 2014
Airmont, 1963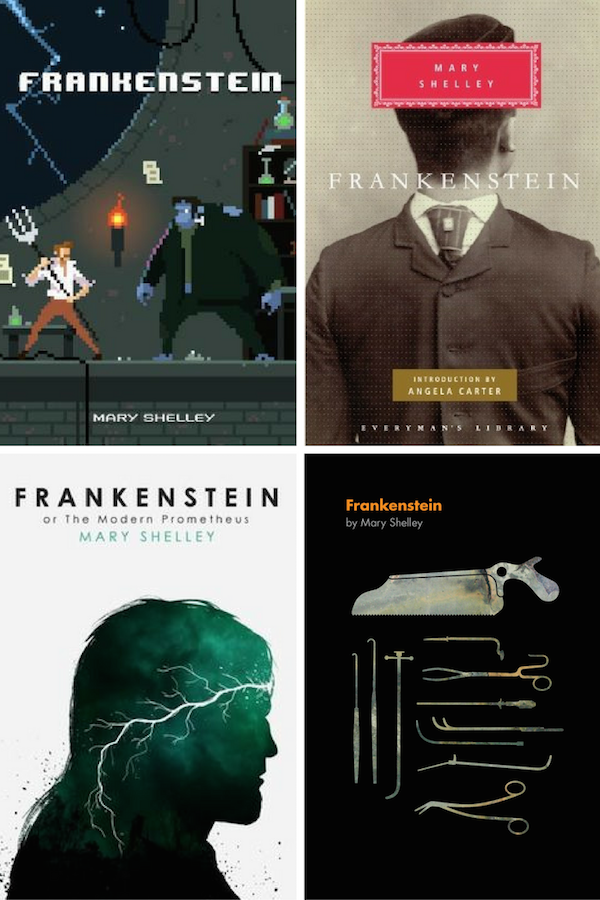 Puffin, 2016
Everyman's Library, 1991
Unknown — Do you know?
Unknown — Do you know?