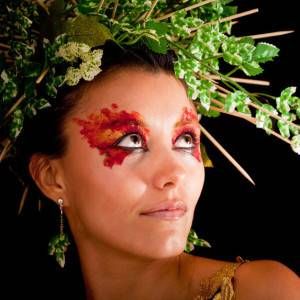 Giveaways
40+ Of Your Favorite Modern Books Inspired By Myth
This giveaway is sponsored by The Gracekeepers by Kirsty Logan.
For readers of The Night Circus and Station Eleven, a lyrical and absorbing debut set in a world covered by water
As a Gracekeeper, Callanish administers shoreside burials, laying the dead to their final resting place deep in the depths of the ocean. Alone on her island, she has exiled herself to a life of tending watery graves as penance for a long-ago mistake that still haunts her. Meanwhile, North works as a circus performer with the Excalibur, a floating troupe of acrobats, clowns, dancers, and trainers who sail from one archipelago to the next, entertaining in exchange for sustenance.
In a world divided between those inhabiting the mainland ("landlockers") and those who float on the sea ("damplings"), loneliness has become a way of life for North and Callanish, until a sudden storm offshore brings change to both their lives–offering them a new understanding of the world they live in and the consequences of the past, while restoring hope in an unexpected future.
Inspired in part by Scottish myths and fairytales, The Gracekeepers tells a modern story of an irreparably changed world: one that harbors the same isolation and sadness, but also joys and marvels of our own age.
____________________
While it might not be true that there's nothing new under the sun, modern literature does like to refer back to or borrow from various cultural myths to make a modern point. Whether it's a modern retelling of Greek mythology with teenagers in place of demigods or short stories where mythological mermaids lure fishermen to their demise, myths inform many of the books we enjoy in 2015.
We asked you to share your favorite modern books inspired by mythology and you answered. Here are more than 40 of your favorites:
All Our Pretty Songs by Sarah McCarry
American Gods by Neil Gaiman
Anansi Boys by Neil Gaiman
Blood & Iron and Whiskey & Water by Elizabeth Bear
The Bull From The Sea by Mary Renault
The Centaur by John Updike
Cold Mountain by Charles Frazier
A Court of Thorns and Roses by Sarah J. Maas
Deathless by Catherynne Valente
Fantasy Lover (Dark-Hunter #1) by Sherrilyn Kenyon
The Firebird by Mercedes Lackey
Gilded (based on Korean mythology) by Christina Farley
The Goddess Test by Aimee Carter
The Golem and the Jinni by Helene Wecker
Grendel by John Gardner
His Dark Materials by Philip Pullman
Iron Druid series by Kevin Hearne
Love in the Time of Global Warming by Francesca Lia Block
Merlin The Lost Years by T. A. Barron
The Minotaur Takes a Cigarette Break by Steven Sherrill
The Mists of Avalon by Marion Zimmer Bradley
Mourning Becomes Electra by Eugene O'Neill
The Penelopiad by Margaret Atwood
Percy Jackson series by Rick Riordan
Psyche in a Dress by Francesca Lia Block
Red Rising by Pierce Brown
The Scorpio Races by Maggie Stiefvater
The Secret History by Donna Tartt
Sirena by Donna Jo Napoli
Sisters Red by Jackson Pearce
The Snow Child by Eowyn Ivey
The Song of Achilles by Madeline Miller
The Song of Troy by Colleen McCullough
Sweet Venom by Tera Lynn Childs
Till We Have Faces by C.S. Lewis
The Treachery of Beautiful Things by Ruth Long
Troy by Adele Geras
What the World Will Look Like When All the Water Leaves Us by Laura Van den Berg