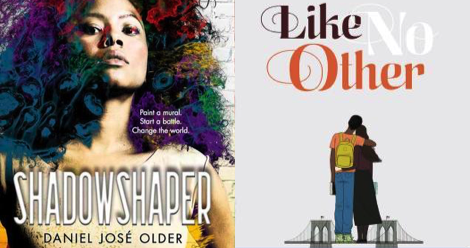 Lists
4 YA Books That Deal With Gentrification
This content contains affiliate links. When you buy through these links, we may earn an affiliate commission.
Almost all of the books I remember reading as a kid were set in nondescript, often fictional, suburban towns. Stoneybrook. Silver City. Sweet Valley. These places provided a bland backdrop that didn't contribute to, or take away from, the childish antics or adolescent drama of their story's protagonists. (Side note: why do so many fictional suburban settings start with the letter S?) These places also seemed to resemble the suburban towns I grew up in. Or perhaps they were so generic that I imagined them that way.
When we talk about the need for diversity in children's books, I think the identity of the characters often drives the discussion. Diverse and varied settings can also help more people see their worlds reflected and teach important lessons to others.
I learned about gentrification in college, but I definitely didn't entirely understand it or why it was a problem. Living in a big city has definitely helped open my eyes. So have these four YA books set against the backdrop of recently-gentrified neighborhoods.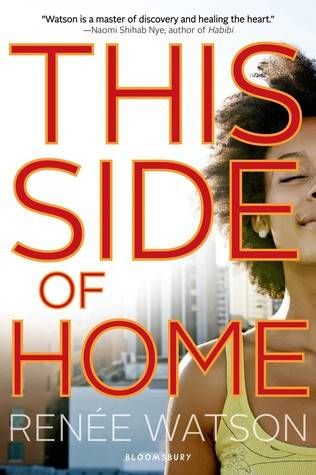 This Side of Home by Renée Watson
This story shows twin sisters, Nikki and Maya, having completely opposite reactions to the gentrification of their Portland neighborhood. Nikki is excited about the new restaurants, boutiques, and coffee shops. But Maya worries about her friends being forced to move because of rising rents and the future of the black business owners in their community. Told through poetic, lyrical language this book offers a multi-faceted look at the conflicts that arise in a changing neighborhood.
Shadowshaper by Daniel José Older
This book begins with Sierra painting a mural on the side of a hated five-story building that developers have abandoned in the middle of her Brooklyn neighborhood. At first, Sierra thinks painting the mural is her way of fighting back, but the murals have a deeper role in the story. Sierra discovers that she comes from a long line of shadow shapers. This means she has the power to inject spirits into her paintings. She'll use this power to try and preserve her neighborhood from both magical and non-magical attacks. The affects of gentrification are present throughout the story. They chip away at her sense of belonging but also threaten her life.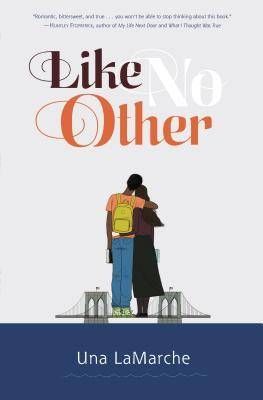 Like No Other by Una LaMarche
Devorah is a Hasidic good girl who's never challenged her family rule that she cannot be alone with men, until she gets stuck in an elevator with Jaxon during a hurricane. Although they live on opposite sides of the same street, their worlds are totally different. The infatuation between them is instant and both of their lives will be changed forever. While this book is not explicitly about gentrification, the story hinges upon the history of changing demographics in Crown Heights, Brooklyn. Jaxon also frequently makes comments like, "the neighborhood has become so gentrified that I'm more likely to get hit by an artisanal gluten-free scone than a bullet."
The Education of Margot Sanchez by Lilliam Rivera
When sixteen-year-old Margot Sanchez steals her dad's credit cards to buy the clothes she needs to fit in with her new prep school friends, her parents decide she needs to return to her roots. Her punishment is working in her dad's South Bronx grocery store. At first, her number one goal is getting her summer plans back on track to join her new friends in the Hamptons. But through a charming community organizer named Moises and her own observations on changes in the neighborhood she begins care about preserving the community she originally felt so eager to distance herself from.