Lists
4 Small Press Books to Read in May (All-Women Edition)
This content contains affiliate links. When you buy through these links, we may earn an affiliate commission.
The sun is out, the flowers are blooming, and we have a fresh new crop of small press books to read under a shady tree.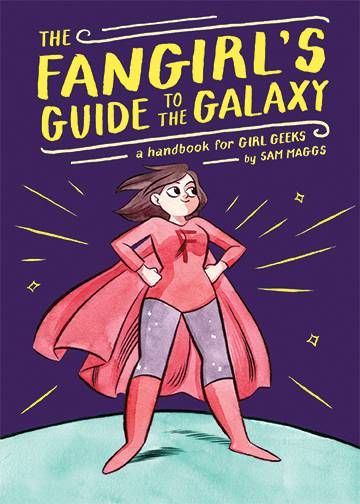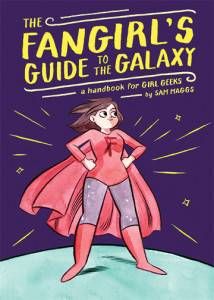 1) The Fangirl's Guide to the Galaxy: A Handbook for Girl Geeks by Sam Maggs (Quirk Books, May 12, 2015)
Quirk Books calls this "a fun and feminist take on the often male-dominated world of geekdom." VERY TIMELY, you guys. Fangirl has tons of tips about how to navigate the world of geekdom while promoting our agency as women; one reviewer said that her favorite thing was the declaration that the author wanted to be The Doctor, not the companion. I think that's where a lot of us are right now: women are not just side-kicks, not just eye-candy, and not just love objects, but fully capable of being kick-ass heroes, ourselves.
There are tons of practical tips, too, about navigating cons and online communities and dealing with trolls and other unsavories. It's a niche book that is perfect for young women or women who are delving into geekdom for the first time. It might be a little bit "been there, done that" for us seasoned geeks, but the interviews and recommendations inside are a fun read, too.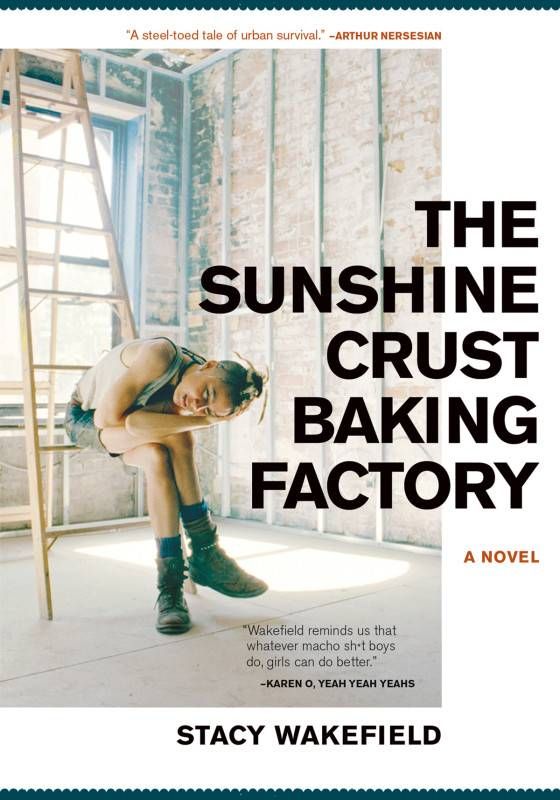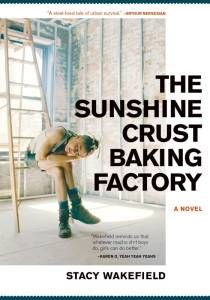 2) The Sunshine Crust Baking Factory by Stacy Wakefield (Akashic Books, May 5, 2015)
A girl with a tattoo shows up in 1995 New York City with one dream: to join the movement of anarchist punks living wild in abandoned buildings. When she arrives, though, she finds that she might be a little bit late; the empty buildings are not empty and the groups she finds are cliquey and uninviting. Determined, she finds herself in Brooklyn, squatting with a group of people who don't know anything about being punk.
I'm personally drawn to this sort of tale because I wish I had done something similar instead of being stuck in semi-rural Kentucky. Stacy Wakefield lived this story herself, and I'm keen to see what it really might have been like. (Probably not as good as 12-year-old me would have imagined. I'm slightly less naive at 32. Slightly.)
3) The Daylight Marriage by Heidi Pitlor (Algonquin Books, May 5, 2015)
Stephen King called this book "hypnotically readable" (I'll wait while you alt-tab to buy it based on his word alone, because I know I probably will). The Daylight Marriage focuses on a theme that all too many people are familiar with: the unhappy marriage. Some unhappy marriages spiral into bitter divorce, some hold together by a thread for the sake of the kids; this one, though, siderails rather abruptly when the wife, Hannah, vanishes one day, leaving her husband with the kids and a heartbreaking puzzle to solve. After reading the reviews, I'll be picking this one up ASAP to find out what happened to Hannah.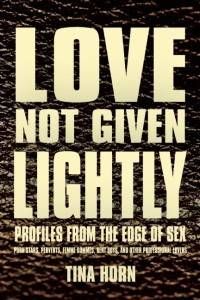 4) Love Not Given Lightly by Tina Horn (ThreeL Media, May 12, 2015)
Tina Horn is a force to be reckoned with when it comes to writing about sexuality, and she has the street cred to back it up, having written for major national publications and won two Feminist Porn Awards. Love Not Given Lightly is a collection of nonfiction stories about the people she has met in her time traversing the sexual underground, including "pro-dommes, porn stars, kinky fetishists, rent boys, and more." We all know that how we handle the topic of sexuality in America is changing fast; Horn tackles these issues head-on, writing about desire, gender, beauty, and of course, sex. I love a good cultural sex book, don't you?
What small press books have you read lately?
____________________
Book Riot Live is coming! Join us for a two-day event full of books, authors, and an all around good time. It's the convention for book lovers that we've always wanted to attend. So we are doing it ourselves.