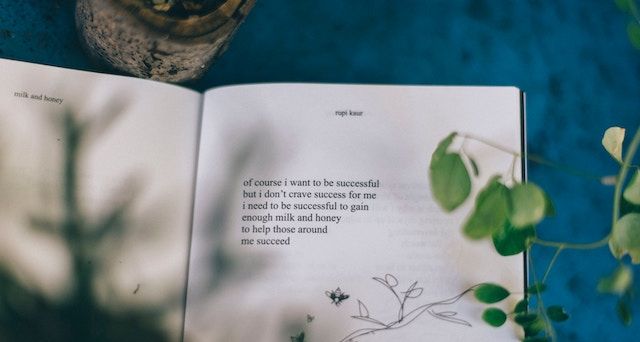 Poetry
4 Powerful Poems Every 21st Century Poetry Lover Should Read
This content contains affiliate links. When you buy through these links, we may earn an affiliate commission.
According to Audre Lorde, poetry is 'a vital necessity of our existence. It forms the quality of the light within which we predicate our hopes and dreams toward survival and change, first made into language, then into idea, then into more tangible action. Poetry is the way we help give name to the nameless so it can be thought.' It has been used as a tool for revolution by many and has been an active agent for change. It conveys so much with silences that even words can't. I wasn't too big on poetry until recently. So, here is a list of my favorite poems that I read in the past few weeks and I feel every 21st century poetry lover should read.
'Stevie and Me' by Jacqueline Woodson
This poem is a part of Jacqueline Woodson's Brown Girl Dreaming, a coming of age novel written in free verse. I grew up in one of Britain's ex-colonies. This particular poem was very relatable for me as even though my country is independent of British domination, the cultural and social remnants of colonialism are still there. As a child I was introduced to English books with English characters, thus displacing me from my roots. These characters became the only real and I was reduced to a phantom figure in my own reality. Woodson found a friend in the form of Stevie, a brown character from a book she found in a library. The last few lines from this poem – "Someone who looked like me could be in the pages of the book / that someone who looked like me had a story" – hit too close to home. Like the child Woodson, I wasn't allowed to learn that I'm entitled to own and lead my narrative.
'Swing-set' by Andrea Gibson
This poem is a part of Gibson's iconic poetry collection-Pole Dancing To Gospel Hymns. They used the simple concept of a swing set to convey something deep. Gibson wrote: "And someday / when we grow up / it's all gonna be that simple". I loved how they pinpointed in the subtlest way possible that becoming an adult and actually growing up are not synonymous. Unlike adults, children are free from any kind of societal conditioning. For them, an individual experience of joy takes precedence over a categorical one. What is the use of having labels if instead of empowering they further alienate us from humanity?
'When the Officer Caught Me' by Nate Marshall
Marshall writes, "This is how black boys are baptized / into black manhood while they are still boys and scared." Blacks got emancipated a long time back but true liberation is yet to crystallize into a reality. The poet talks about how police profiling is like a rite-of-passage for young Black boys. The entire poem deals with the vitriol that they are subjected to on an everyday basis under the veneer of routine legalities. Funnily enough, all kinds of injustices become the norm after a point and Black kids learn how to feign a scary face when fear is all they have.
'they convinced me' by rupi kaur
Rupi Kaur's poems don't really have titles. 'They convinced me' is the first line of her poem. It's part of her book The Sun and her Flowers. Women are said to come with an expiration date. Their beauty clock is always ticking and the older they grow the more conventionally unattractive they become. That's how the male gaze perceives us anyway. Kaur debunks this myth by boldly stating that age doesn't get to define our rhetoric. We won't be pushed into irrelevance by a meaningless social construct like age. Always a revolutionary, Kaur says, "Curtains up at fifty / let's begin the show."