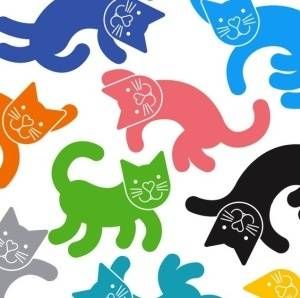 When noteworthy Kickstarters pop up, we want to share them with you. This fascinating batch of book-related projects support an independent bookstore, an undiscovered photo archive, locavorism, and everyone's favorite time killer: cat videos.
Did you know the world needed a book about cat videos? Well, team, it does. Coffee House Press, an indie publisher on a hot streak, wants to publish Cat Is Art Spelled Wrong, in collaboration with the Walker Art Center. Featuring writers like Alexis Madrigal and cats like Henri (see him in the video below), the book will answer the complex cultural question, Why can't we stop watching cat videos? Pledge a little and get your name in the book; pledge enough and the book will be dedicated to your cat. But you'd better pounce — this Catstarter ends on September 13.
[youtube]https://www.youtube.com/watch?v=OVrsf-6PhcM[/youtube]
We love independent bookstores from the bottoms of our book-lovin' hearts. Help bring Upshur Street Books — "a place for literature, art and big ideas" — to Washington, DC. The community gathering place would be the first new independent bookstore to open its doors in DC in ten years. This worthy Kickstarter ends on September 19.
When UK artist Ania Dabrowska serendipitously met a homeless Lebanese man named Diab Alkarssifi, she discovered that he had a secret: Alkarssifi was a former photojournalist with more than 27,000 rare photographs covering one hundred years of Arab history. The book A Lebanese Archive will make these photos public for the first time, if they reach their funding goal by September 27.
Another cool book-funding project wants you to go full local. Part battle-cry, part memoir, The Localist Book: A Story of Shopping Local will tell how likable Birmingham native Carrie Rollwagen shopped local — and only local — for a year, buying everything from honey to beer to a bookstore called Church Street. (If you think it's easy to shop exclusively local, just try to quit your Zappos habit.) This project ends on November 1.