Lists
4 Fantasy Novels That Are NOT Set In Medieval Europe
This content contains affiliate links. When you buy through these links, we may earn an affiliate commission.
Okay, okay, so fantasy novels aren't normally set into any historical time period, medieval Europe included. But, c'mon. Peasant classes? Knights? Faraway Eastern countries that stink of the "other"? Curse words that sounds like a distant cousin to current British slang?
If it's not actually medieval Europe that fantasy novels are based in, too often it's our conception of it–for better or worse.
Now, while there isn't anything inherently wrong with setting a fantastical novel in a medieval European setting, it does become a bit boring after a while, doesn't it? And, when a large majority of the fantasy novels that get published are only focused on one specific region of the world, there is something wrong with that.
So, to relieve our collective boredom, let's try out a few fantasy novels that happen to be reminiscent of other places in our big wide world, shall we?
The Killing Moon by N.K. Jemisin
In N.K. Jemisin's The Killing Moon, the power of dreams are used to maintain order in the city-state of Gujaareh. Ehiru and Nijiri are priests in this land, tasked with gathering the last dreams of the dying to be used to heal the living. They are soon swept up in a political mystery as well as a larger threat from an ancient corrupted form of their magic.
Jemisin draws her inspiration for this world from ancient Egypt, with time that is measured out between floods and an all-powerful female deity, Hananja, at its core. I loved this book and could go on about it, but if you're a Quarterly subscriber, you likely already know all about it.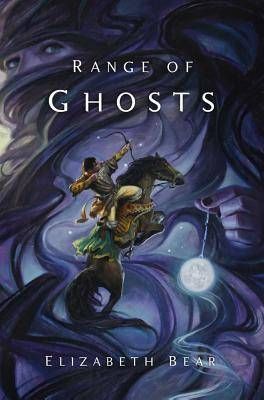 Range of Ghosts by Elizabeth Bear
Range of Ghosts, the first in the Eternal Sky Trilogy by Elizabeth Bear, borrows from Central Asian history and myth.
In it, Bear creates a new world where sorcery and cunning are needed to bring the rightful heir back to the throne. It's the same motivation as so many fantasy novels, but it's amazingly fresh here.
Temur, the exiled grandson of the Great Khagan, teams up with the wizard Samarkar, a widow and former princess. They travel through different cultures in their world and the sky changes with each one as they ride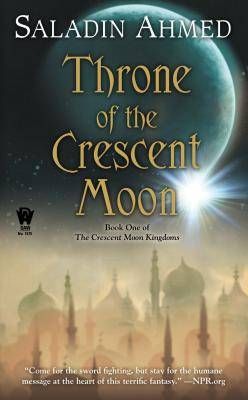 Throne of the Crescent Moon by Saladin Ahmed
The first in Saladin Ahmed's The Crescent Moon Kingdoms series, Throne of the Crescent Moon, is rife with the djenn and ghuls that populate Arabic mythology.
In the novel, an old man, Doctor Adoulla Makhslood, has tired of hunting monsters and saving lives. He is planning to retire when his plans are ruined by the murder of people close to him. He sets off for vengeance with his assistant, Raseed, and Zamia, a lion-shifting woman.
It's a novel with impressive world-building and a new set of cultural values that was inspired by the same soaring stories found in One Thousand and One Nights.
Who Fears Death by Nnedi Okorafor
Okorafor's Who Fears Death follows a woman born of rape who sets off to end the genocide against her people, the Okeke. From an early age, Onyesonwu trains to strengthen her own magical abilities–from shape shifting to healing–in order to defeat the leader of the murdering race, the Nuru.
The novel is set in a post-apocalyptic version of sub-Saharan Africa. Okorafor creates an intensely real–and oftentimes, horrifying–world. Traveling villages of people follow just behind the eye of great dust storms, words are powerful magic, and daughters soar off as vultures into the sky. The language, itself, continues to haunt me.
With these to start, I'm sure you won't get bored for quite a while (especially considering that many of these are the first novel in a longer series). But, since there was only room for four to highlight here, what other fantasy novels did I miss that do not feature a medieval European backdrop?