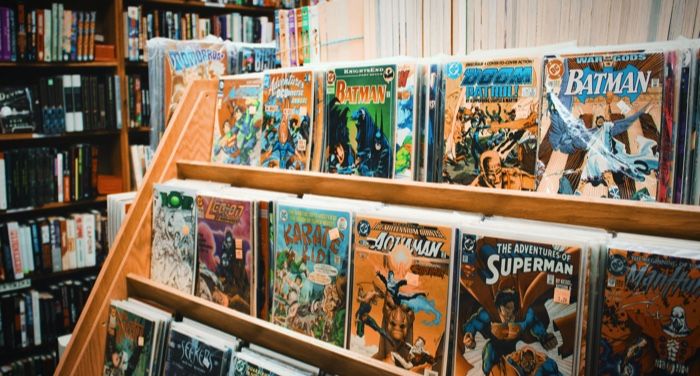 This content contains affiliate links. When you buy through these links, we may earn an affiliate commission.
I don't read a ton of weekly floppies or their digital siblings these days. Not only are the constant universe reboots and retreads impossible to keep track of, but the Big Presses keep cancelling books I've only just gotten attached to, handing projects to artists and writers who are terrible humans, promising diversity and delivering…not that, and generally making a larger and larger dumpster fire of the industry.
The news coming out of smaller mainstays isn't much better, and I'm still several hives of rage bees in a trench coat about the all white-dude indie press panel with which SDCC cursed us.
That isn't to say that none of these companies are doing good books. What I am saying is that I, personally, am very tired in general and while I'm willing to dig to find potentially great titles, I'm not willing to put the time and effort into sorting through the detritus left by publishers who have let me down repeatedly to find an occasional gem.
So, instead of forcing myself to stare at stuff that lands me on the emotional spectrum somewhere between "don't care" and "actively furious," I'm walking around my house and collecting all of the graphic novels and comics I have which I haven't read and putting them in an actual TBR pile. I'm also keeping an eye on the socials for anime and animation announcements and asking friends, like fellow Rioter Vernieda Vergara, which source books merit eyeball absorption. Then, instead of filing them away for later, I am adding them to that actual TBR pile.
As all readers know, there's nothing like a self-imposed, publicly-announced deadline to get one's ass in gear.
Alright, here we go!
TBR November 1–Nov 7, 2020
---
Well. I'm going to go make dinner and get reading. Will report back!