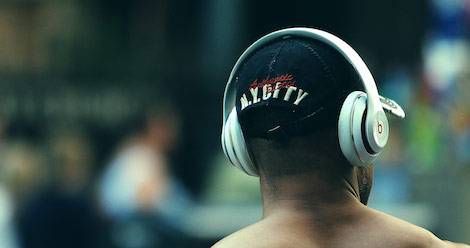 Lists
The 4 Best Harry Potter Podcasts
If you can't stop, won't stop with Harry Potter—even 20 years after the initial publication of The Philosopher's Stone—keep reliving the magic with this eclectic list of Harry Potter themed podcasts. Whether you're into (sexy) Harry Potter fan fiction, re-reading the entire series in minute detail, investigating themes of social in/justice in the fandom, books, and movies, or gleaming spiritual meaning from the novels, one (or all) of these podcasts is for you.
Editor's Note: This post was written prior to our decision to stop promoting the works of J.K. Rowling in light of her transphobic statements.
Witch Please
I would tell you I don't have a favorite Harry Potter podcast, but that would be a lie, because Witch Please is definitely my favorite. Hosted by Marcelle Kosman and Hannah MacGregor, two self-described "lady scholars," Witch Please is like getting to eavesdrop on your super cool Women's Studies / English professors, who you secretly wish were your friends, talk about the books, movies, fandom, and their own stories as Harry Potter fans. If you're an HP fan and are craving an intersectional feminist lens, Witch Please is for you! Marcelle and Hannah discuss their reading (and viewing) experiences and their emotional reactions, as well as providing smart, accessible literary, cultural, and political analysis that covers all manner of topics, like how Hermione's SPEW campaign is totally white feminism, how the centaurs are representative of Indigeneity, the pedagogical methods of Hogwarts teachers, Harry's limited perspective and how it clouds the knowledge the reader has, and so much more! Did I mention that it's also really funny and that they liberally use silly sound effects like owl hooting and thunder noises? Season two just started off with a bang with an episode about Hannah's experience seeing The Cursed Child in London.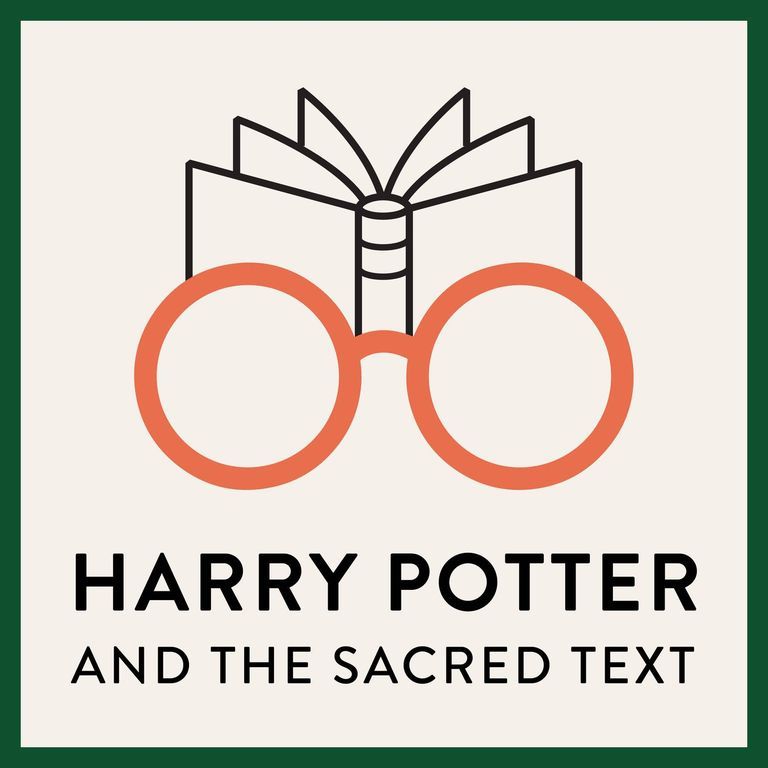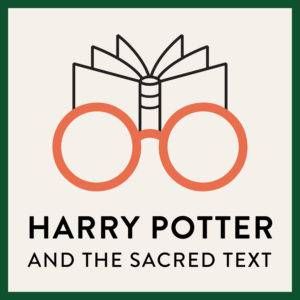 Harry Potter and the Sacred Text
Harry Potter and the Sacred Text definitely wins for the most unique premise for a Harry Potter podcast: hosts Vanessa Zoltan and Casper ter Kuile are re-reading the entire Harry Potter series, one chapter at a time, as if it were a sacred text like the Quran or the Bible. They describe themselves as "two people who want to be committed to something," who are not religious in the traditional way. Each week Vanessa and Casper pick out a theme, which they then discuss in the context of the chapter as well as their own lives. (I also enjoy the silly contest they have where they compete to see who can give the best 30 second recap of the chapter). Themes include concepts like commitment, loyalty, hospitality, forgiveness, escape, belonging, shame, control, and lots more! They then apply a traditional religious practice to the chapter, like Lectio Divina from Christianity or the Jewish practice of Havruta. They also tackle social justice issues; one of my favorite episodes is when they talk about the invisibility cloak and how it could intersect with the concept of white privilege.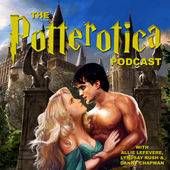 The Potterotica Podcast
With a distinctly more frivolous tone is The Potterotica Podcast hosted by Allie LeFevere, Lyndsay Rush, and Danny Chapman. As you can probably tell from the title…Potterotica is about something erotic and Harry Potter: specifically, erotic Harry Potter fan fiction. The format is as follows: the three hosts get together and taking turns reading aloud a chapter of sexy Harry Potter fan fic. (They chose the stories ahead of time and get permission from the writers). They don't read the story beforehand, so as you are listening and experiencing the story for the first time, so are they. They interrupt the story-telling fairly frequently with very funny commentary, questions, and random tangents related to sex and/or Harry Potter. What I appreciate about this podcast is that the hosts are simultaneously into the erotica and also like to laugh at/with it, which is exactly how I feel. At the end of each episode they take a poll—"wands up or down"—on whether the chapter worked for them or not, inviting listeners to weigh in. Season one follows a Snape / Hermione story, where season two (which is just wrapping up) is centred on Hermione and Draco. I am hoping next season they'll do a gay one; I mean, who isn't a fan of Draco/Harry and Hermione/Ginny?
The Real Weird Sisters
If you are looking for some fellow hardcore fans to relive the whole book series in minute detail, The Real Weird Sisters is for you. Hosts Alice Aleson and Martha Krebill—who are real life sisters—are true obsessive, lifelong fans of the series; they've both made local news at some point in their lives for the depth of their fandom. Their podcast takes a few different forms: the book club, which is a very detailed chapter-by-chapter re-read of the whole series (they're currently on book four); movie reviews; "sorting hat" episodes where they put characters from other pop culture phenomena into Hogwarts houses; and other random topics like discussions of upcoming media in the Potter universe. If you're really into re-living each book meticulously, the book club episodes are great (although not the kind of analysis you get in Witch Please or The Sacred Text), but I prefer the sorting hat ones. They've tackled Desperate Housewives, Breaking Bad, Stranger Things, Hamilton, How I Met Your Mother, and—my personal favorite—the Babysitter's Club. Is Kristy a Gryffindor or a Slytherin? Is Stacy Ravenclaw or Slytherin? Are they ALL Slytherin (except Mary Ann who's obviously Hufflepuff)? The sorting hat episodes are also all crossover episodes partnering with other podcasts.