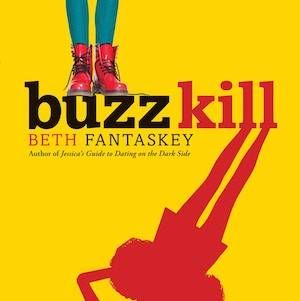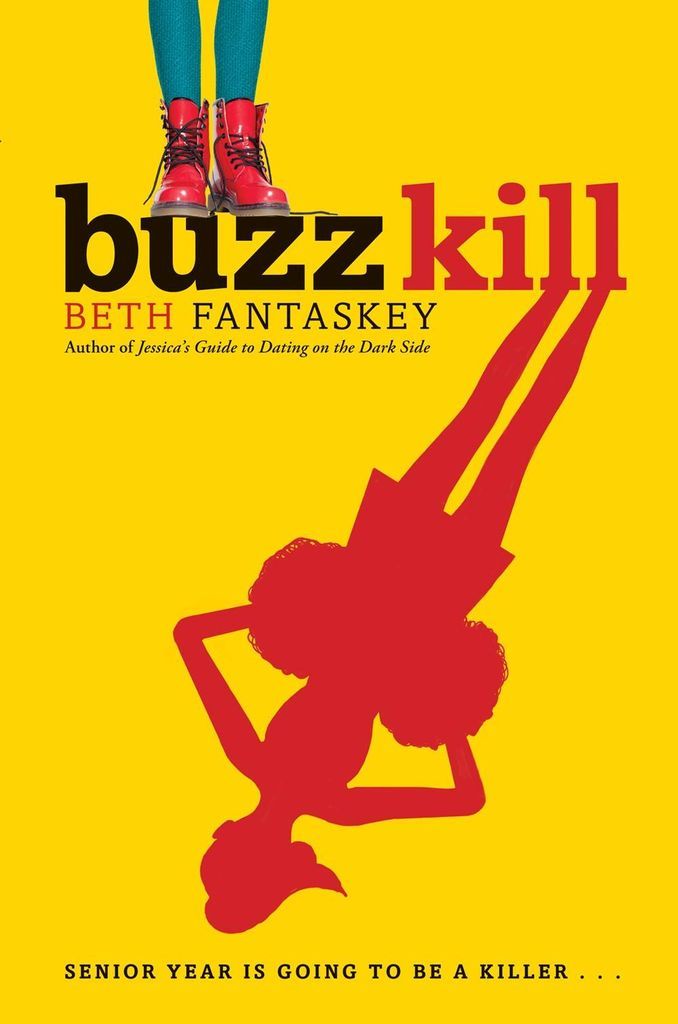 This giveaway is sponsored by Buzz Kill by Beth Fantaskey.
In this fresh and funny teen mystery, seventeen-year-old Millie joins forces with her classmate, gorgeous but mysterious Chase Albright, to try to find out who murdered Coach Killdare.
Putting the dead in deadline

To Bee or not to Bee? When the widely disliked Honeywell Stingers football coach is found murdered, 17-year-old Millie is determined to investigate. She is chasing a lead for the school newspaper – and looking to clear her father, the assistant coach, and prime suspect.
Millie's partner is gorgeous, smart-and keeping secrets
Millie joins forces with her mysterious classmate Chase who seems to want to help her even while covering up secrets of his own.
She's starting to get a reputation…without any of the benefits.

Drama-and bodies-pile up around Millie and she chases clues, snuggles Baxter the so-ugly-he's-adorable bassett hound, and storms out of the world's most awkward school dance/memorial mash-up. At least she gets to eat a lot of pie.
_________________________
For this giveaway, we asked you to weigh in on your favorite teen mysteries. It's no surprise there's a mix of classic teen sleuths, long-running series, and new titles. There's definitely something for every kind of mystery reader here, from those who want a good whodunit to those looking for a fast-paced heist.
A few of the titles that popped up multiple times:
The Naturals by Jennifer Lynn Barnes
Flavia de Luce series by Alan Bradley
Heist Society by Ally Carter
Paper Towns by John Green
Alex Rider series by Anthony Horowitz
Nancy Drew series by Carolyn Keene (by far your favorite!)
Pretty Little Liars series by Sara Shepard
You also shared these titles as favorites:
Also Known As by Robin Benway
What I Saw And How I Lied by Judy Blundell
Beauty Queens by Libba Bray
The Diviners by Libba Bray
Gallagher Girls series by Ally Carter
Prom Dates from Hell by Rosemary Clement-Moore
Pointe by Brandy Colbert
The Face on the Milk Carton by Caroline B. Cooney
Killing Mr. Griffin by Lois Duncan
Dear Killer by Katherine Ewell
Harriet the Spy by Lois Fitzhugh
The Clockwork Scarab by Colleen Gleason
No One Else Can Have You by Kathleen Hale
The Girl Who Was Supposed to Die by April Henry
Killing Ruby Rose by Jessie Humphries
All Unquiet Things by Anna Jarzab
The Girl is Murder by Kathryn Miller Haines
Confessions of a Murder Suspect by James Patterson
The Westing Game by Ellen Raskin
Miss Peregrine's Home for Peculiar Children by Ransom Riggs
The Lying Game by Sara Shepard
The Headless Cupid by Zilpha Keatley Snyder
Curtains by R. L. Stine
Sammy Keyes series by Wendelin Van Draanen
Code Name Verity by Elizabeth Wein
I Am The Messenger by Marcus Zusak