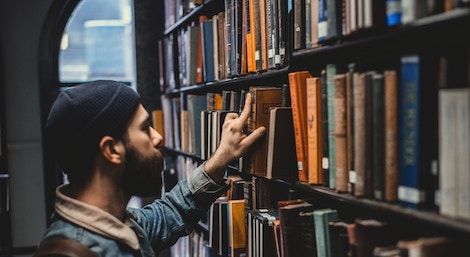 Critical Linking
31 New & Upcoming Indie Book Picks: Critical Linking, May 19, 2019
Critical Linking, a round-up of the most interesting bookish news and links from around the web, is sponsored by our $100 Amazon gift card giveaway! Enter here and win $100 to spend on YA lit.
---
"Whether you're hitting the road for a week-long family getaway or spending your weekends at the cabin, the beach, or curled up on the couch, if you're anything like me, you can't rest until you know which books will be accompanying you.
Fear not, dear reader, I've got you covered! I've searched far and wide and pulled together a list of some of the small press books I am most highly anticipating this season. There's a little something here for everyone this season—from literary fiction to translated short story collections that span across and combine multiple genres."
Add a bunch of indie books to your to-read!
---
"Kids and horses share a special relationship at a stable in Winter Haven, and it's paying off with better reading skills in school. "
I've seen reading to dogs and cats, but never kids reading to horses. Until now!
---
Although efforts to understand and address "the 3 percent problem" tend to harp on economic censorship (translations don't make profits, so corporations don't bother with them), they spiral out to a host of intertwined cultural issues: Editors don't read foreign languages; it doesn't pay to fund a translator as well as an author; corporate consolidation has made it harder to publish books that sell modestly; indie presses can't afford to market the foreign titles they do publish; American readers "yawn" at translations, and so bookstores don't stock them and reviewers (or the handful that have survived the newspaper die-off) don't review them. The more you look at it, the more the "problem" begins to feel like a self-fulfilling prophecy.
An interesting look at the translation problem in the US book market.