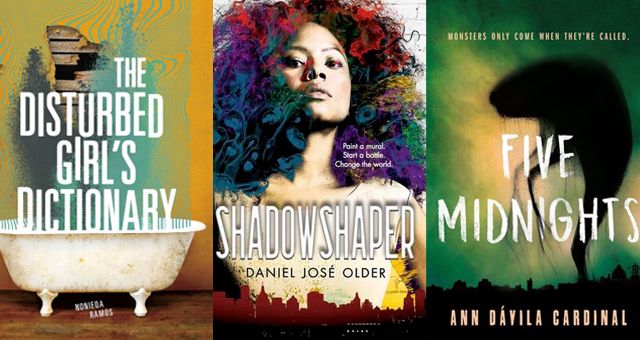 Critical Linking
31 Days Of Latinx Author Interviews: Critical Linking, October 23, 2019
Critical Linking, a daily roundup of the most interesting bookish links from around the web is sponsored by Libro.fm

---
I should thread all these together so, DAY ONE: NINA MORENOhttps://t.co/RQm6j3J5an

— Adriana M. Martínez (@boricuareads) September 16, 2019
So many favorites and new authors to discover in this great thread of 31 Latinx author interviews!
---
"The novel centers on Manuela "Manu" Azul, an undocumented immigrant teen from Argentina living with her mother in Miami. On the run from the criminal organization to which Manu's late father belonged, the two live in fear of discovery — by both the crime family and ICE. When her mother is arrested as an undocumented immigrant, Manu learns that her entire identity is a lie. Her lunaritis — what her mother calls the pain she experiences around her period — is something much more sinister… and powerful."
This sounds AH-MAZING and you can read the beginning now!
---
"Dominican-American slam poet and author Elizabeth Acevedo speaks to Eve Jackson about her multi award-winning verse novel 'The Poet X', which has just been translated into French. They chat about what it was like for her to make history as the National Book Award for Young People's Literature winner and becoming the first ever writer of colour to win the UK's prestigious children's book award, the Carnegie Medal. Acevedo also talks about what it means to be adapting her novel 'With the Fire on High' for the big screen. "