This content contains affiliate links. When you buy through these links, we may earn an affiliate commission.
It's time for another round-up of YA books hitting shelves in paperback. This isn't comprehensive, as I've limited this to 30 titles total. They'll be out between December and the end of February. Some titles are hitting shelves brand new in paperback while others are moving from their original hardcover publication to paperback. That means some of these titles might look familiar while others might not.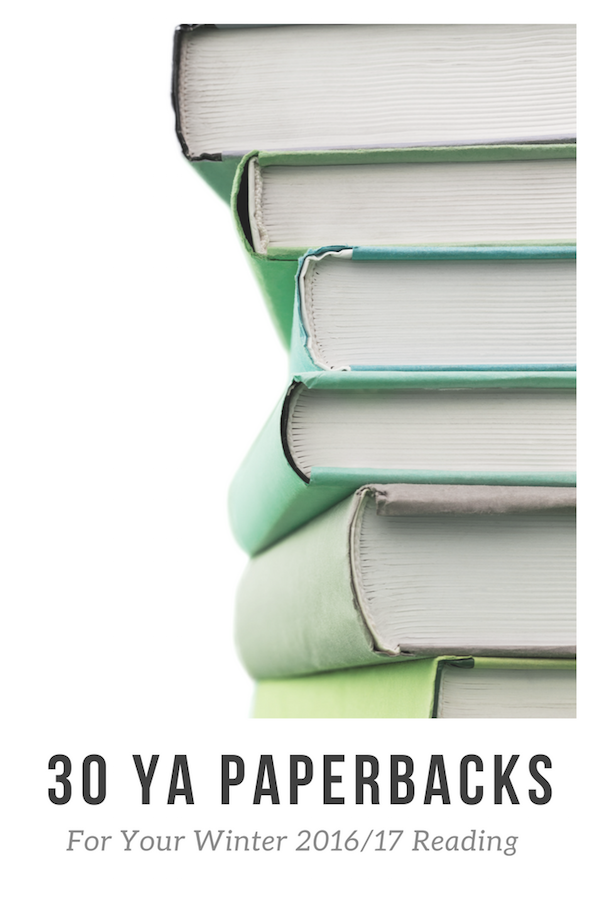 This list includes both fiction and nonfiction, as well as a whole host of genres within YA. I've limited to standalone titles, as well as books which are the first in a new series.
Settle in with a great read that's easy to tote and easier on the wallet. Note that some links may go to the hardcover edition. You can toggle over to the paperback from there.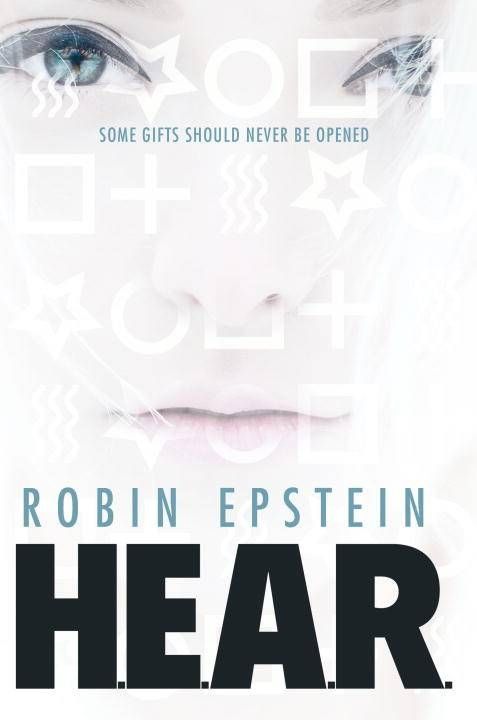 Hear by Robin Epstein (December 6)
Expelled from high school months shy of graduation—her acceptance to Columbia revoked due to vigilante justice gone awry—Kassandra Black is sent to work in her great-uncle Brian's lab at Henley University. She's helping with his HEAR (Henley Engineering Anomalies Research) program, and hopefully getting him to put in a good word for her to attend Henley instead. She's got to go somewhere, after all.
But as she gets to know the other HEAR students, it becomes clear that she overlooked the "Anomalies" part of their acronym—these kids are here to help Brian run experiments that gauge ESP capacity. They've each been selected and recruited, including, to her astonishment, Kass herself. But ESP? She doesn't buy any of it. And even if it were real, she definitely isn't psychic.
Yet with each new test, she finds herself more frightened. Kass really can communicate telepathically; she can even glimpse the future. When one of her fellow HEAR students is murdered, Kass must try to forget everything she knows about herself and her family and learn to trust those who share her remarkable gift.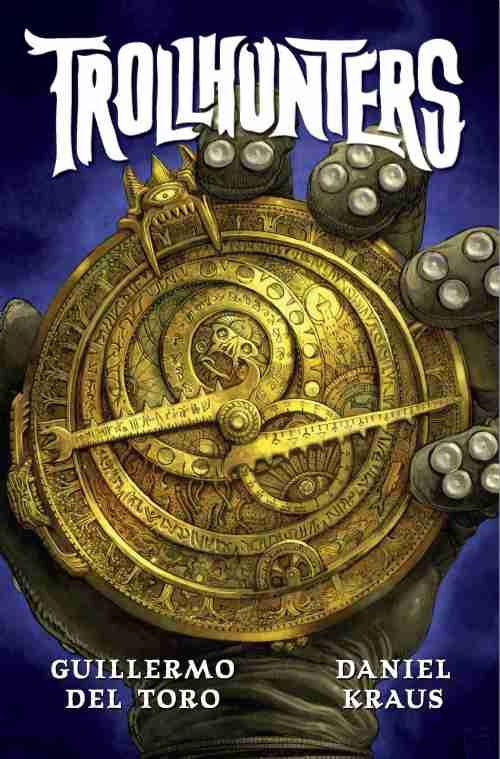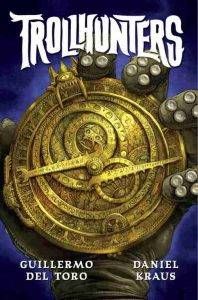 Trollhunters by Guillermo del Toro and Daniel Kraus (December 6)
"You are food. Those muscles you flex to walk, lift, and talk? They're patties of meat topped with chewy tendon. That skin you've paid so much attention to in mirrors? It's delicious to the right tongues, a casserole of succulent tissue. And those bones that give you the strength to make your way in the world? They rattle between teeth as the marrow is sucked down slobbering throats. These facts are unpleasant but useful. There are things out there, you see, that don't cower in holes to be captured by us and cooked over our fires. These things have their own ways of trapping their kills, their own fires, their own appetites."
Jim Sturges is your typical teen in suburban San Bernardino—one with an embarrassingly overprotective dad, a best friend named "Tubby" who shares his hatred of all things torturous (like gym class), and a crush on a girl who doesn't know he exists. But everything changes for Jim when a 45-year old mystery resurfaces, threatening the lives of everyone in his seemingly sleepy town. Soon Jim has to team up with a band of unlikely (and some un-human) heroes to battle the monsters he never knew existed.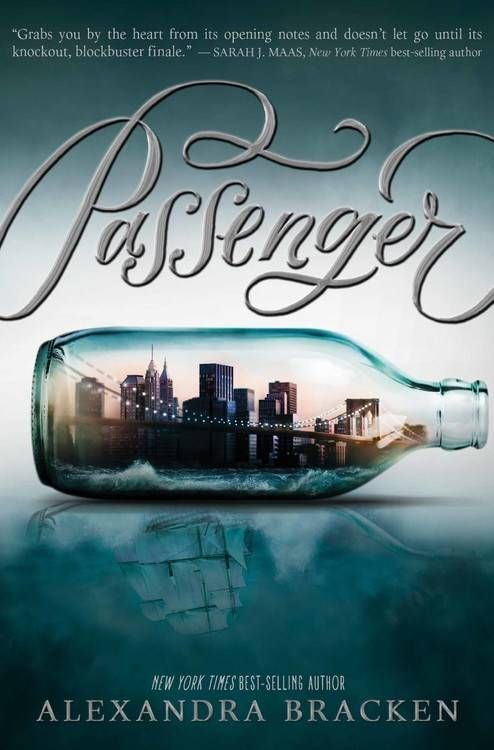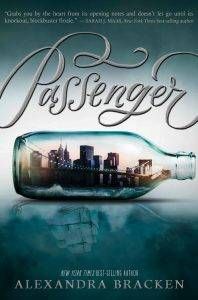 Passenger by Alexandra Bracken (December 6)
In one devastating night, violin prodigy Etta Spencer loses everything she knows and loves. Thrust into an unfamiliar world by a stranger with a dangerous agenda, Etta is certain of only one thing: she has traveled not just miles but years from home. And she's inherited a legacy she knows nothing about from a family whose existence she's never heard of. Until now.
Nicholas Carter is content with his life at sea, free from the Ironwoods—a powerful family in the colonies—and the servitude he's known at their hands. But with the arrival of an unusual passenger on his ship comes the insistent pull of the past that he can't escape and the family that won't let him go so easily. Now the Ironwoods are searching for a stolen object of untold value, one they believe only Etta, Nicholas' passenger, can find. In order to protect her, he must ensure she brings it back to them—whether she wants to or not.
Together, Etta and Nicholas embark on a perilous journey across centuries and continents, piecing together clues left behind by the traveler who will do anything to keep the object out of the Ironwoods' grasp. But as they get closer to the truth of their search, and the deadly game the Ironwoods are playing, treacherous forces threaten to separate Etta not only from Nicholas but from her path home… forever.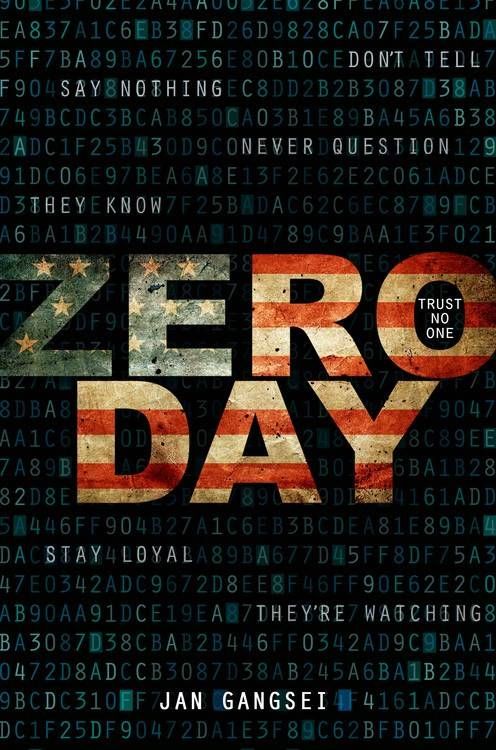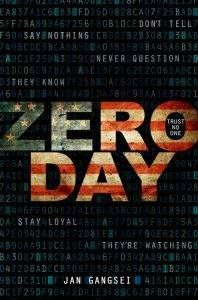 Zero Day by Jan Gangsei (December 6)
Eight years ago, Addie Webster was the victim of the most notorious kidnapping of the decade. Addie vanished—and her high-profile parents were forced to move on.
Mark Webster is now president of the United States, fighting to keep the Oval Office after a tumultuous first term. Then, the unthinkable happens: the president's daughter resurfaces. Addie is brought back into her family's fold…but who is this sixteen-year-old girl with a quiet, burning intelligence now living in the White House? There are those in the administration who find her timely return suspicious.
When a national security advisor approaches Darrow Fergusson, Addie's childhood best friend and the son of the president's chief of staff, he doesn't know what to think. How could the girl he's missed for all these years be a threat to the United States? Still, at the risk of having his own secrets exposed, Darrow agrees to spy on Addie.
He soon realizes that his old friend is much more than the traumatized victim of a political fringe group. Addie has come with a mission…but will she choose to complete it?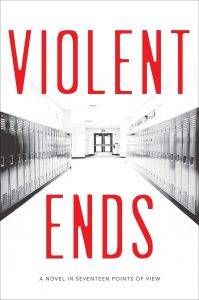 Violent Ends edited by Shaun David Hutchinson (December 13)
It took only twenty-two minutes for Kirby Matheson to exit his car, march onto school grounds, enter the gymnasium, and open fire, killing six and injuring five others.
But this isn't a story about the shooting itself. This isn't about recounting that one unforgettable day.
This is about Kirby and how one boy—who had friends, enjoyed reading, played saxophone in the band, and had never been in trouble before—became a monster capable of entering his school with a loaded gun and firing on his classmates.
Each chapter is told from a different victim's viewpoint, giving insight into who Kirby was and who he'd become. Some are sweet, some are dark; some are seemingly unrelated, about fights or first kisses or late-night parties.
This is a book of perspectives—with one character and one event drawing them all together—from the minds of some of YA's most recognizable names.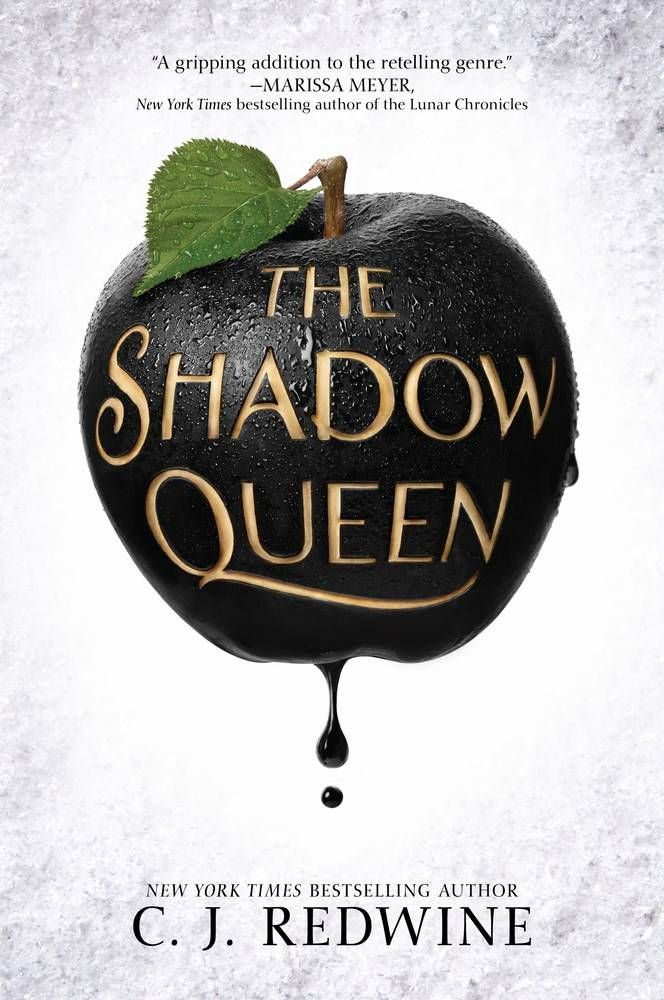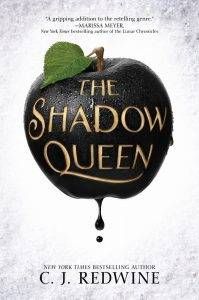 The Shadow Queen by CJ Redwine (December 20)
Lorelai Diederich, crown princess and fugitive at large, has one mission: kill the wicked queen who took both the Ravenspire throne and the life of her father. To do that, Lorelai needs to use the one weapon she and Queen Irina have in common—magic. She'll have to be stronger, faster, and more powerful than Irina, the most dangerous sorceress Ravenspire has ever seen.
In the neighboring kingdom of Eldr, when Prince Kol's father and older brother are killed by an invading army of magic-wielding ogres, the second-born prince is suddenly given the responsibility of saving his kingdom. To do that, Kol needs magic—and the only way to get it is to make a deal with the queen of Ravenspire, promise to become her personal huntsman…and bring her Lorelai's heart.
But Lorelai is nothing like Kol expected—beautiful, fierce, and unstoppable—and despite dark magic, Lorelai is drawn in by the passionate and troubled king. Fighting to stay one step ahead of the dragon huntsman—who she likes far more than she should—Lorelai does everything in her power to ruin the wicked queen. But Irina isn't going down without a fight, and her final move may cost the princess the one thing she still has left to lose.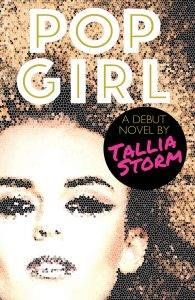 Pop Girl by Tallia Storm (December 27)
Fourteen-year-old Storm Hall lives to sing. Forget school. Forget boys. All Storm wants is to sing. So when she's forced to miss a national competition to go on a once-in-a-lifetime family vacation to Hawaii, her life is over! What could be worse than missing a big break to visit an island paradise? What if her (former) best friend steals her spotlight?
When Storm meets a Hawaiian band who needs a last minute singer she starts to think vacation might not be so bad after all. And when she hears her voice and her song on the local radio the next day, she thinks all of her dreams are coming true! That is until the band introduces their singer on air. It's NOT her. There's a Storm coming!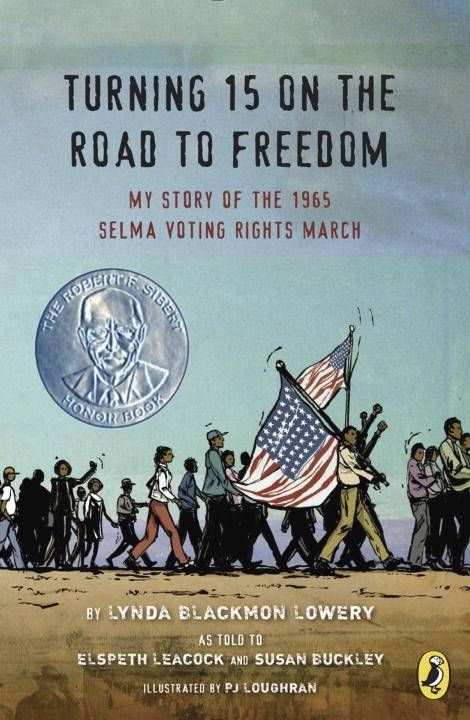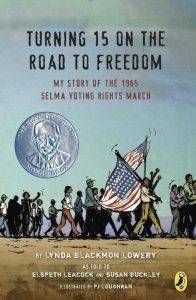 Turning 15 on the Road to Freedom by Lynda Blackmon Lowery, Elspeth Leacock, and Susan Buckley (December 27)
As the youngest marcher in the 1965 voting rights march from Selma to Montgomery, Albama, Lynda Blackmon Lowery proved that young adults can be heroes. Jailed nine times before her fifteenth birthday, Lowery fought alongside Martin Luther King, Jr. for the rights of African-Americans. In this memoir, she shows today's young readers what it means to fight nonviolently (even when the police are using violence, as in the Bloody Sunday protest) and how it felt to be part of changing American history.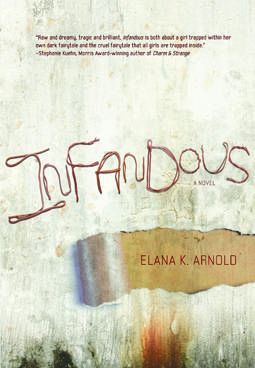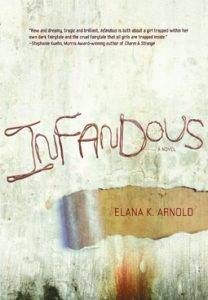 Infandous by Elana K Arnold (January 1)
Sephora Golding lives in the shadow of her unbelievably beautiful mother. Even though they scrape by in the seedier part of Venice Beach, she's always felt lucky. As a child, she imagined she was a minor but beloved character in her mother's fairy tale. But now, at sixteen, the fairy tale is less Disney and more Grimm. And she wants the story to be her own. Then she meets Felix, and the fairy tale takes a turn she never imagined. Sometimes, a story is just a way to hide the unspeakable in plain sight.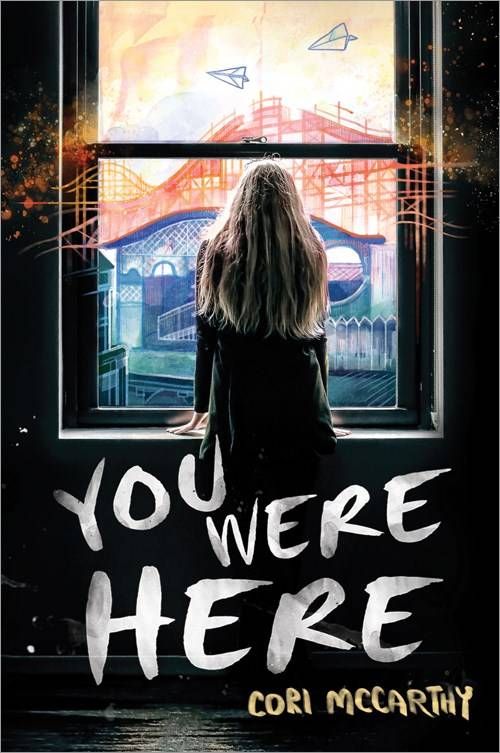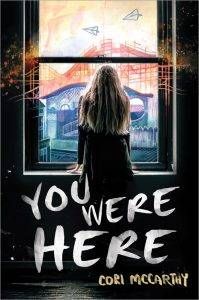 You Were Here by Cori McCarthy (January 1)
On the anniversary of her daredevil brother's death, Jaycee attempts to break into Jake's favorite hideout—the petrifying ruins of an insane asylum. Joined by four classmates, each with their own brand of dysfunction, Jaycee discovers a map detailing her brother's exploration and the unfinished dares he left behind.
As a tribute to Jake, Jaycee vows to complete the dares, no matter how terrifying or dangerous. What she doesn't bargain on is her eccentric band of friends who challenge her to do the unthinkable: reveal the parts of herself that she buried with her brother.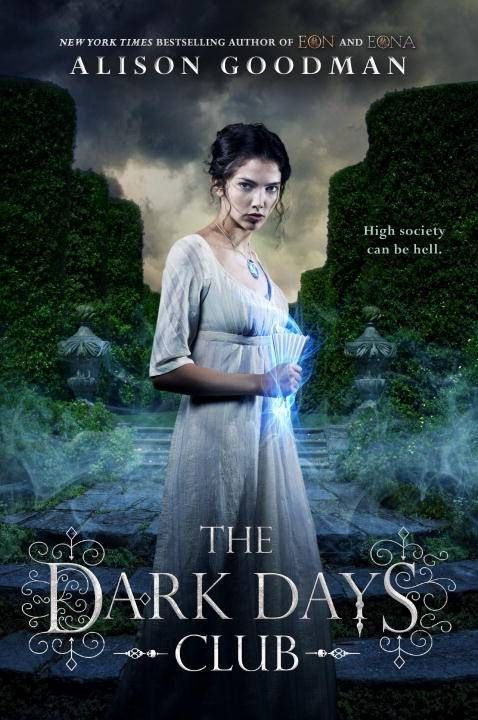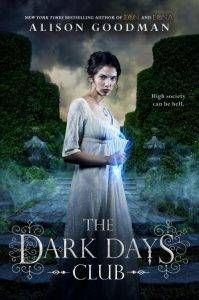 The Dark Days Club by Alison Goodman (January 3)
London, April 1812. On the eve of eighteen-year-old Lady Helen Wrexhall's presentation to the queen, one of her family's housemaids disappears-and Helen is drawn into the shadows of Regency London. There, she meets Lord Carlston, one of the few who can stop the perpetrators: a cabal of demons infiltrating every level of society. Dare she ask for his help, when his reputation is almost as black as his lingering eyes? And will her intelligence and headstrong curiosity wind up leading them into a death trap?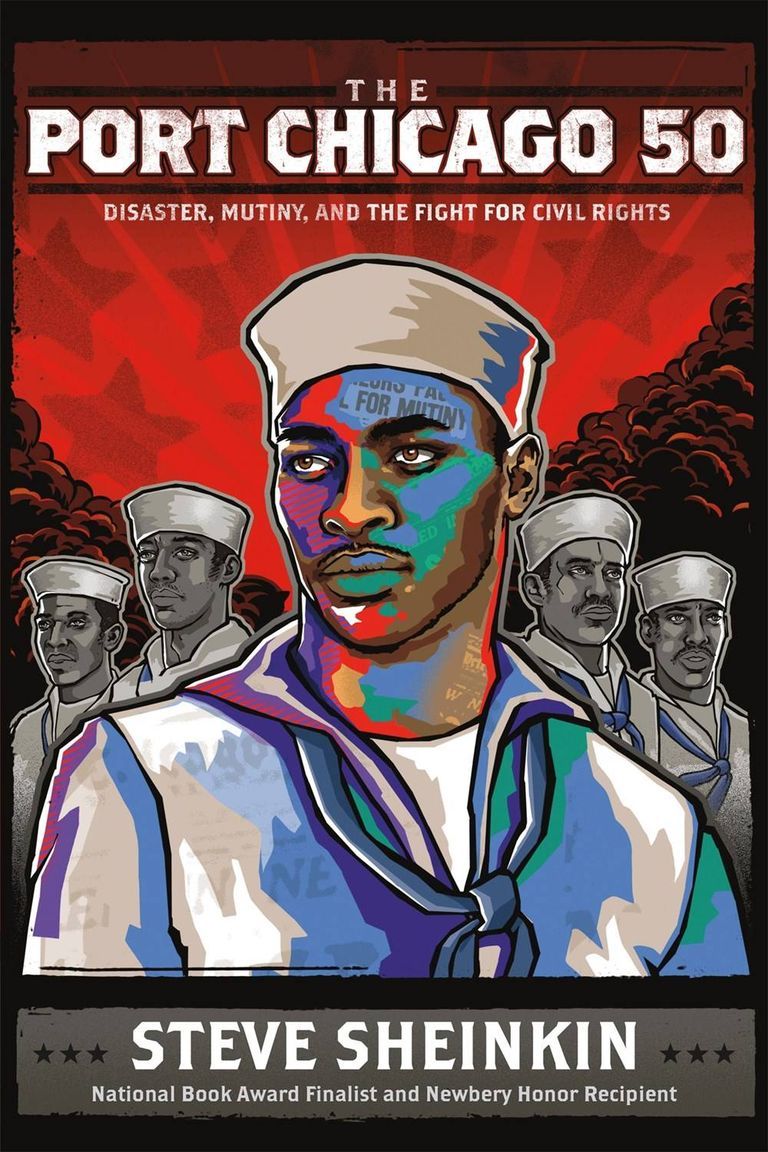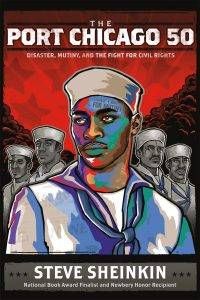 The Port Chicago 50: Disaster, Mutiny, and the Fight for Civil Rights by Steve Sheinkin (January 3)
On July 17, 1944, a massive explosion rocked the segregated Navy base at Port Chicago, California, killing more than 300 sailors who were at the docks, critically injuring off-duty men in their bunks, and shattering windows up to a mile away. On August 9th, 244 men refused to go back to work until unsafe and unfair conditions at the docks were addressed. When the dust settled, fifty were charged with mutiny, facing decades in jail and even execution. This is a fascinating story of the prejudice that faced black men and women in America's armed forces during World War II, and a nuanced look at those who gave their lives in service of a country where they lacked the most basic rights.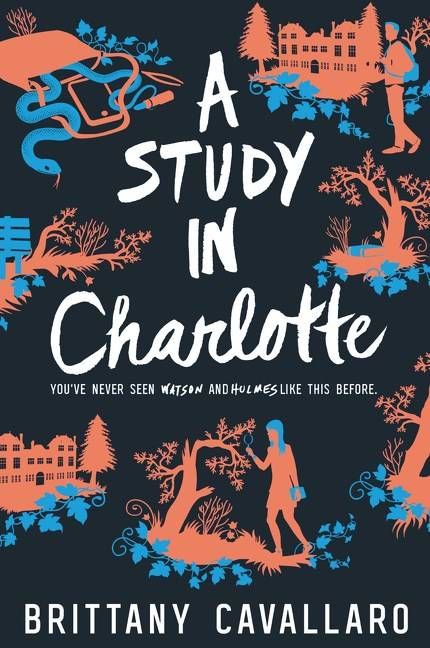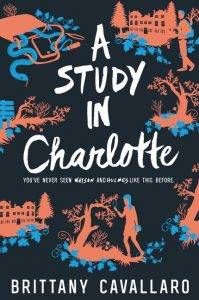 A Study in Charlotte by Brittany Cavallaro (January 3)
The last thing Jamie Watson wants is a rugby scholarship to Sherringford, a Connecticut prep school just an hour away from his estranged father. But that's not the only complication: Sherringford is also home to Charlotte Holmes, the famous detective's great-great-great-granddaughter, who has inherited not only Sherlock's genius but also his volatile temperament. From everything Jamie has heard about Charlotte, it seems safer to admire her from afar.
From the moment they meet, there's a tense energy between them, and they seem more destined to be rivals than anything else. But when a Sherringford student dies under suspicious circumstances, ripped straight from the most terrifying of the Sherlock Holmes stories, Jamie can no longer afford to keep his distance. Jamie and Charlotte are being framed for murder, and only Charlotte can clear their names. But danger is mounting and nowhere is safe—and the only people they can trust are each other.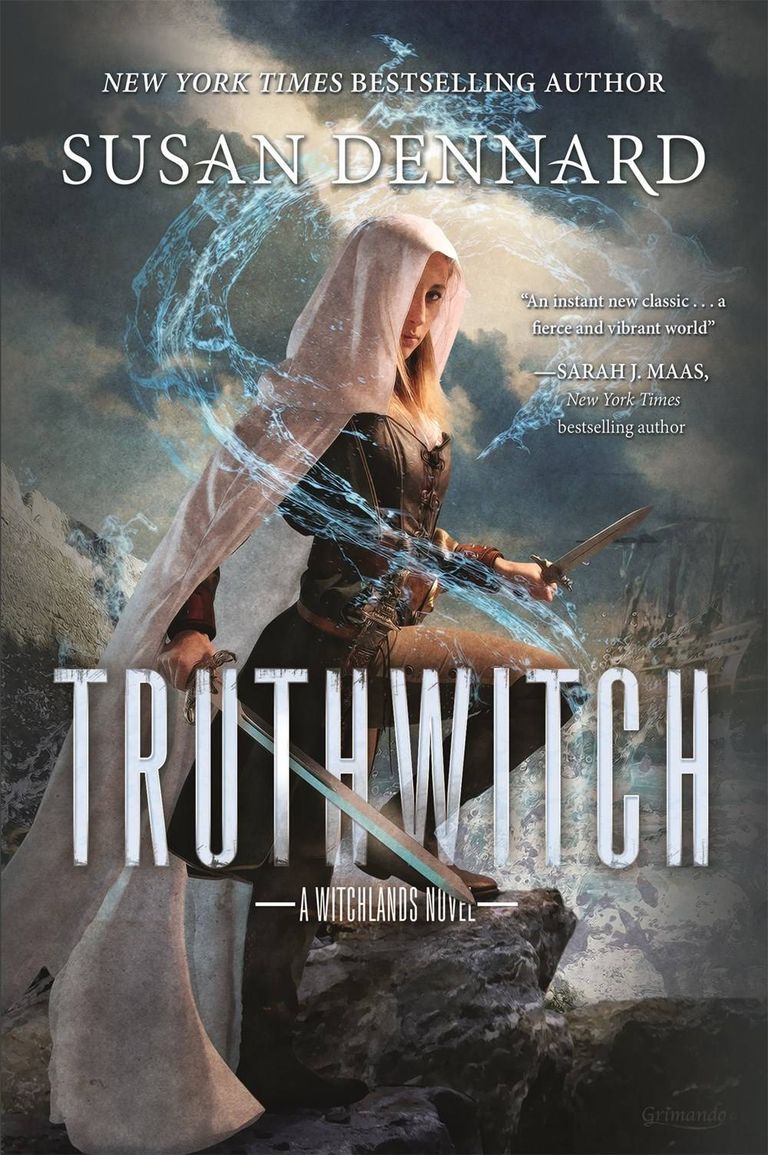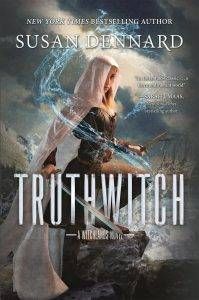 Truthwitch by Susan Dennard (January 10)
In a continent on the edge of war, two witches hold its fate in their hands.
Young witches Safiya and Iseult have a habit of finding trouble. After clashing with a powerful Guildmaster and his ruthless Bloodwitch bodyguard, the friends are forced to flee their home.
Safi must avoid capture at all costs as she's a rare Truthwitch, able to discern truth from lies. Many would kill for her magic, so Safi must keep it hidden – lest she be used in the struggle between empires. And Iseult's true powers are hidden even from herself.
In a chance encounter at Court, Safi meets Prince Merik and makes him a reluctant ally. However, his help may not slow down the Bloodwitch now hot on the girls' heels. All Safi and Iseult want is their freedom, but danger lies ahead. With war coming, treaties breaking and a magical contagion sweeping the land, the friends will have to fight emperors and mercenaries alike. For some will stop at nothing to get their hands on a Truthwitch.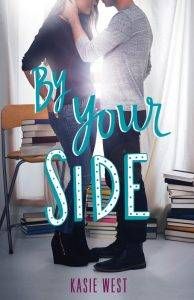 By Your Side by Kasie West (January 31)
When Autumn Collins finds herself accidentally locked in the library for an entire weekend, she doesn't think things could get any worse. But that's before she realizes that Dax Miller is locked in with her. Autumn doesn't know much about Dax except that he's trouble. Between the rumors about the fight he was in (and that brief stint in juvie that followed it) and his reputation as a loner, he's not exactly the ideal person to be stuck with. Still, she just keeps reminding herself that it is only a matter of time before Jeff, her almost-boyfriend, realizes he left her in the library and comes to rescue her.
Only he doesn't come. No one does.
Instead it becomes clear that Autumn is going to have to spend the next couple of days living off vending-machine food and making conversation with a boy who clearly wants nothing to do with her. Except there is more to Dax than meets the eye. As he and Autumn first grudgingly, and then not so grudgingly, open up to each other, Autumn is struck by their surprising connection. But can their feelings for each other survive once the weekend is over and Autumn's old life, and old love interest, threaten to pull her from Dax's side?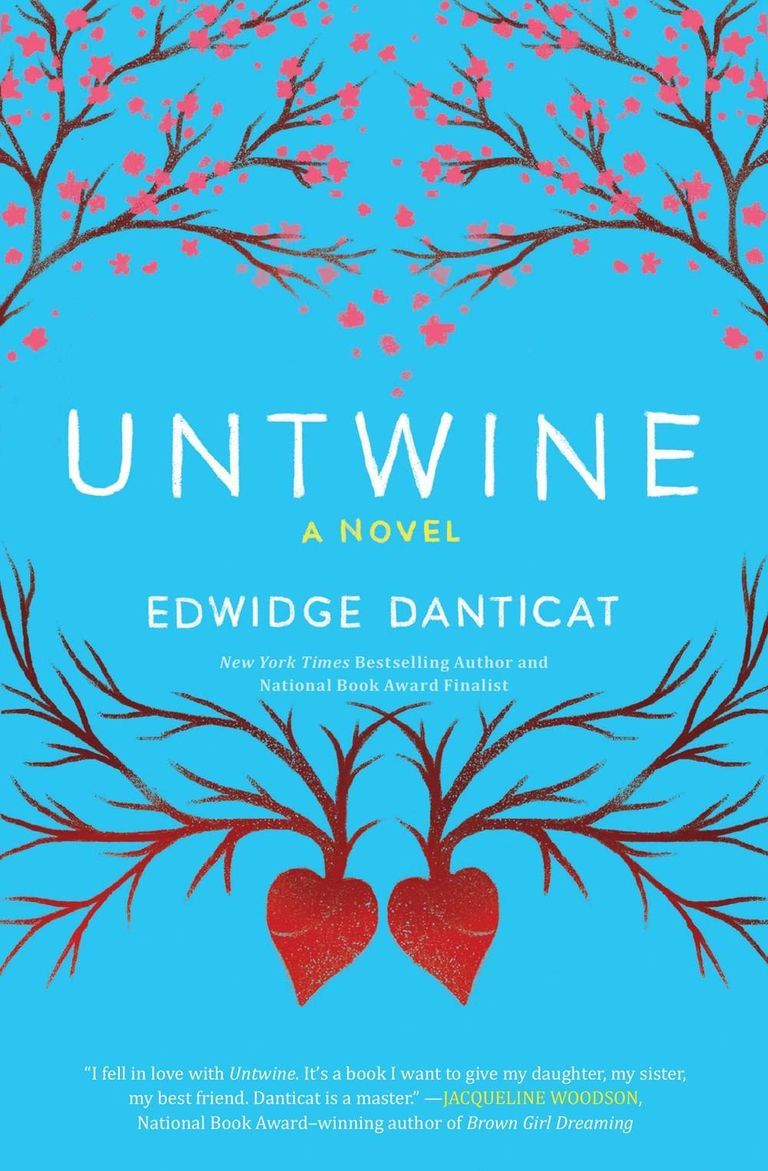 Untwine by Edwidge Danticat (January 31)
Sixteen-year-old Giselle Boyer and her identical twin, Isabelle, are as close as sisters can be. They are each other's strongest source of support even as their family life seems to be unraveling and their parents are considering divorce. Then the Boyers have a tragic encounter that will shatter everyone's world forever.
Giselle wakes up in a hospital room, injured and unable to speak or move. She doesn't know what's happened to her sister, to her family, to herself. Trapped in the prison of her own body, Giselle must revisit her past in order to understand how the people closest to her—her friends, her parents, and above all, Isabelle—have shaped and defined her. Will she allow her love for her family and friends to buoy her and lead her on the path to recovery? Or will she remain lost in a painful spiral of longing and regret?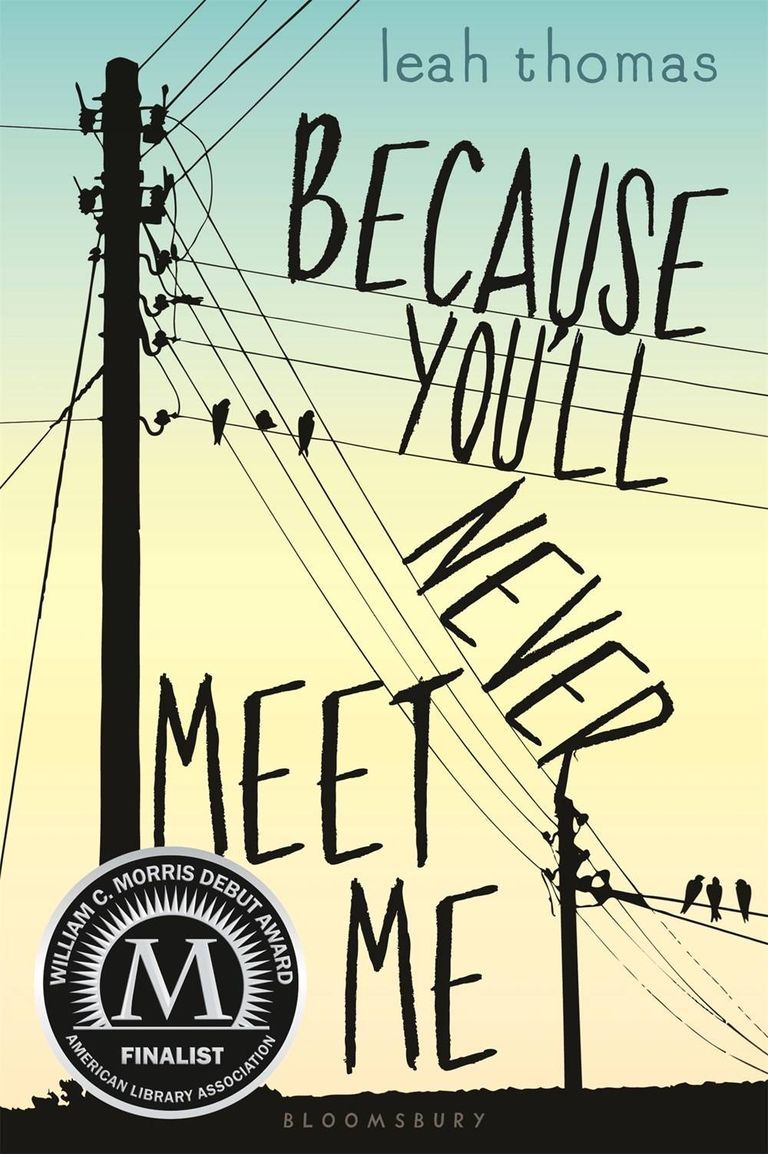 Because You'll Never Meet Me by Leah Thomas (February 7)
Ollie and Moritz are best friends, but they can never meet. Ollie is allergic to electricity. Contact with it causes debilitating seizures. Moritz's weak heart is kept pumping by an electronic pacemaker. If they ever did meet, Ollie would seize. But Moritz would die without his pacemaker. Both hermits from society, the boys develop a fierce bond through letters that become a lifeline during dark times—as Ollie loses his only friend, Liz, to the normalcy of high school and Moritz deals with a bully set on destroying him.
A story of impossible friendship and hope under strange circumstances, this debut is powerful, dark and humorous in equal measure. These extraordinary voices bring readers into the hearts and minds of two special boys who, like many teens, are just waiting for their moment to shine.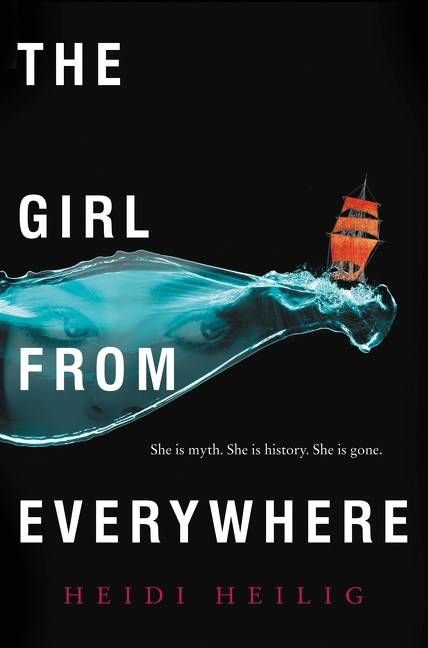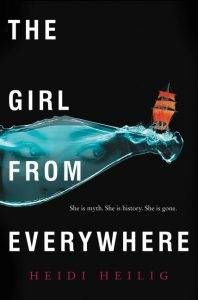 The Girl From Everywhere by Heidi Heilig (February 7)
Nix has spent her entire life aboard her father's ship, sailing across the centuries, across the world, across myth and imagination.
As long as her father has a map for it, he can sail to any time, any place, real or imagined: nineteenth-century China, the land from One Thousand and One Nights, a mythic version of Africa. Along the way they have found crewmates and friends, and even a disarming thief who could come to mean much more to Nix.
But the end to it all looms closer every day.
Her father is obsessed with obtaining the one map, 1868 Honolulu, that could take him back to his lost love, Nix's mother. Even though getting it—and going there—could erase Nix's very existence.
For the first time, Nix is entering unknown waters.
She could find herself, find her family, find her own fantastical ability, her own epic love.
Or she could disappear.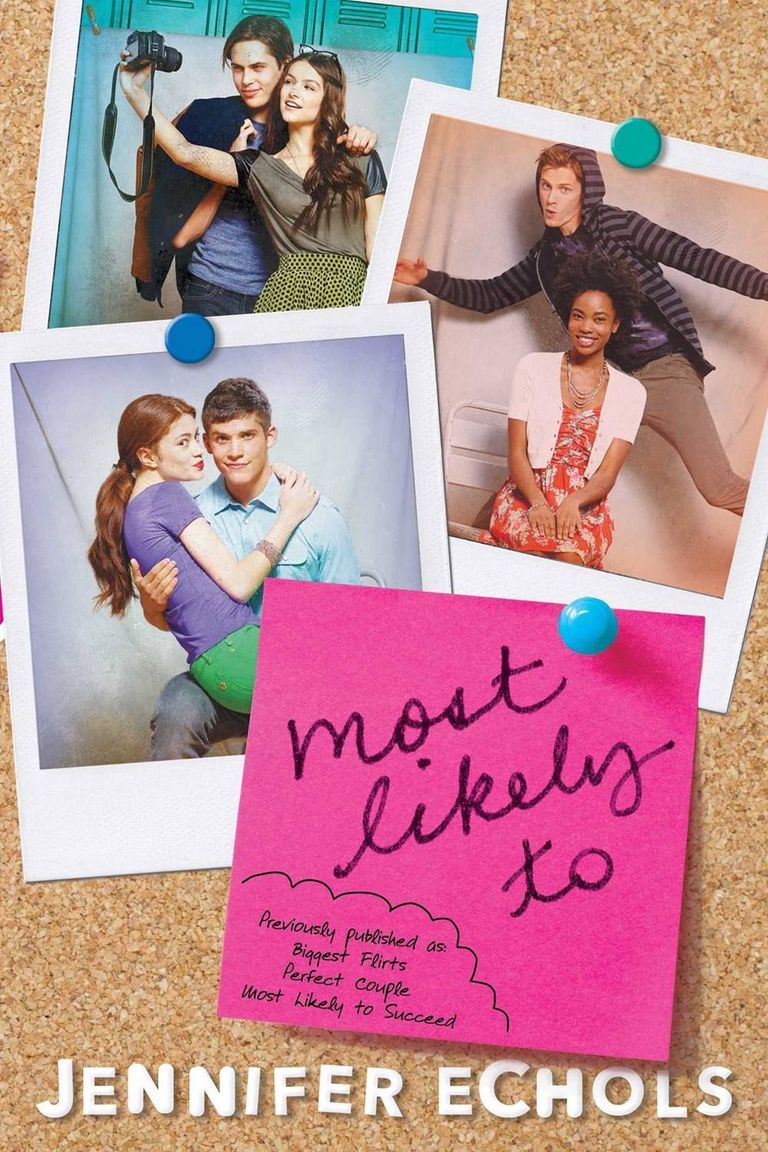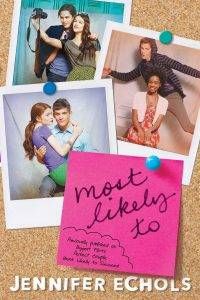 Most Likely To: Biggest Flirts; Perfect Couple; Most Likely to Succeed by Jennifer Echols (February 7 — this is a paperback bind-up of the entire series)
The yearbook votes have been cast and senior year is about to get interesting. Three irresistible stories from Jennifer Echols—now available together in one paperback edition!
In Biggest Flirts, Tia just wants to have fun. She's worked hard to earn her reputation as the life of the party, and she's ready for a carefree senior year of hanging out with friends and hooking up with cute boys. But when she and an old fling are voted Biggest Flirts together, Tia starts to reconsider what—and whom—she wants…
Meanwhile, in Perfect Couple, Harper is artsy and introverted. Brody is athletic and extroverted. Two people couldn't be more different. But when they are elected the Perfect Couple that Never Was, they find they have more in common—and more feelings for each other—than they could have anticipated.
And finally, Most Likely to Succeed follows two major opposites—put-together, ambitious Kaye and slacker, bad-boy Sawyer—as fate (and their friends!) conspire to bring them together. Perhaps their fellow classmates see the shimmering attraction that Kaye and Sawyer are unwilling to acknowledge themselves.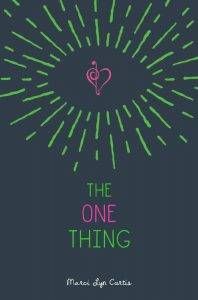 The One Thing by Marci Lyn Curtis (February 7)
Maggie Sanders might be blind, but she won't invite anyone to her pity party. Ever since losing her sight six months ago, Maggie's rebellious streak has taken on a life of its own, culminating with an elaborate school prank. Maggie called it genius. The judge called it illegal.
Now Maggie has a probation officer. But she isn't interested in rehabilitation, not when she's still mourning the loss of her professional-soccer dreams, and furious at her so-called friends, who lost interest in her as soon as she could no longer lead the team to victory.
Then Maggie's whole world is turned upside down. Somehow, incredibly, she can see again. But only one person: Ben, a precocious ten-year-old unlike anyone she's ever met.Ben's life isn't easy, but he doesn't see limits, only possibilities. After awhile, Maggie starts to realize that losing her sight doesn't have to mean losing everything she dreamed of. Even if what she's currently dreaming of is Mason Milton, the infuriatingly attractive lead singer of Maggie's new favorite band, who just happens to be Ben's brother.
But when she learns the real reason she can see Ben, Maggie must find the courage to face a once-unimaginable future… before she loses everything she has grown to love.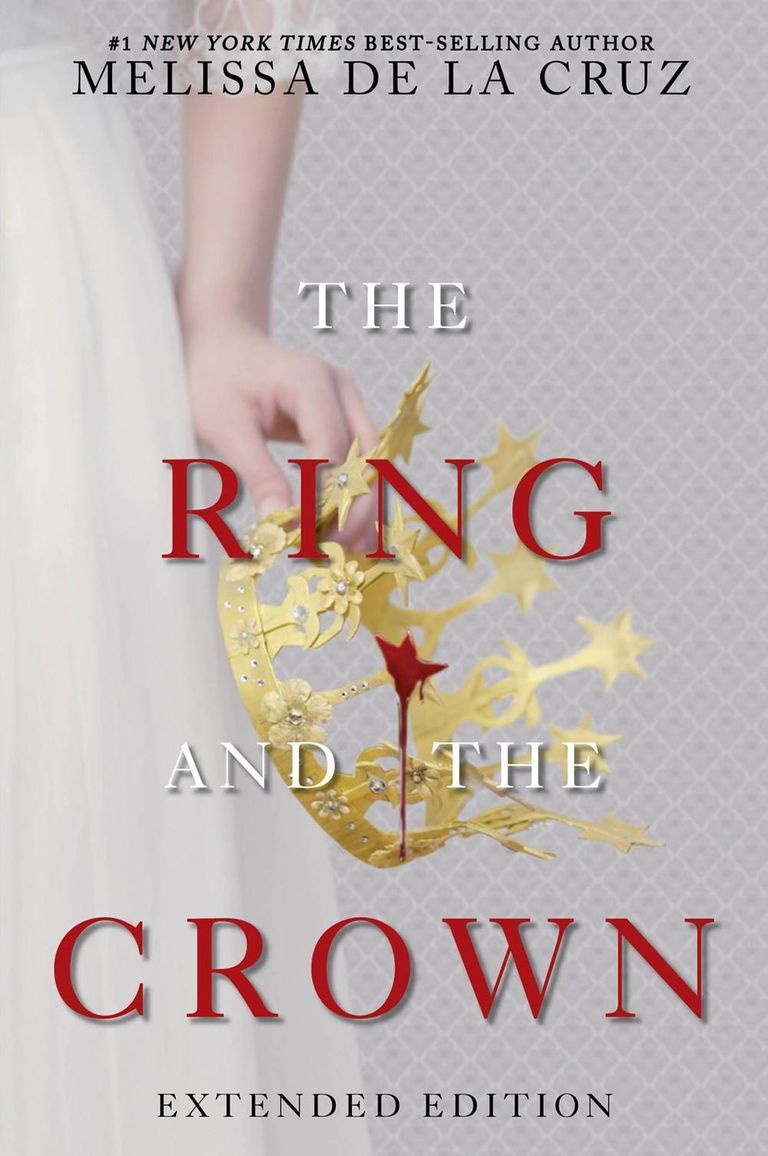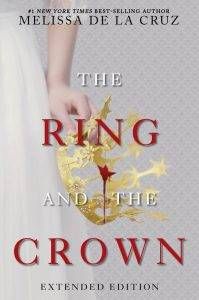 The Ring and the Crown by Melissa de la Cruz (February 7)
Princess Marie-Victoria, heir to the Lily Throne, and Aelwyn Myrddn, bastard daughter of the Mage of England, grew up together. But who will rule, and who will serve?
Quiet and gentle, Marie has never lived up to the ambitions of her mother, Queen Eleanor the Second, Supreme Ruler of the Franco-British Empire. With the help of her Head Merlin, Emrys, Eleanor has maintained her stranglehold on the world's only source of magic. She rules the most powerful empire the world has ever seen.
But even with the aid of Emrys' magic, Eleanor's extended lifespan is nearing its end. The princess must marry and produce an heir or the Empire will be vulnerable to its greatest enemy, Prussia. The two kingdoms must unite to end the war, and the only solution is a match between Marie and Prince Leopold VII, heir to the Prussian throne. But Marie has always loved Gill, her childhood friend and soldier of the Queen's Guard.
Together, Marie and Aelwyn, a powerful magician in her own right, come up with a plan. Aelwyn will take on Marie's face, allowing the princess to escape with Gill and live the quiet life she's always wanted. And Aelwyn will get what she's always dreamed of–the chance to rule. But the court intrigue and hunger for power in Lenoran England run deeper than anyone could imagine. In the end, there is only rule that matters in Eleanor's court: trust no one.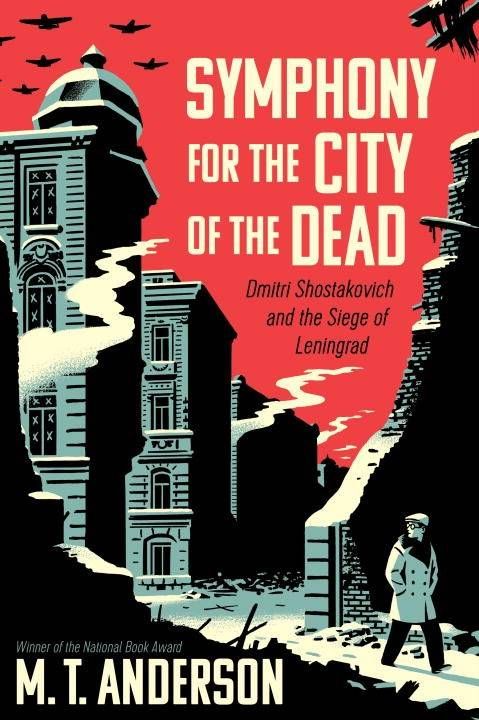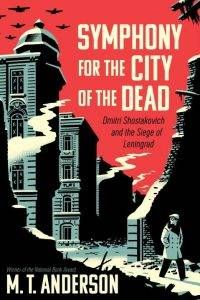 Symphony for the City of the Dead: Dmitri Shostakovich and the Siege of Leningrad by MT Anderson (February 7)
In September 1941, Adolf Hitler's Wehrmacht surrounded Leningrad in what was to become one of the longest and most destructive sieges in Western history—almost three years of bombardment and starvation that culminated in the harsh winter of 1943–1944. More than a million citizens perished. Survivors recall corpses littering the frozen streets, their relatives having neither the means nor the strength to bury them. Residents burned books, furniture, and floorboards to keep warm; they ate family pets and—eventually—one another to stay alive. Trapped between the Nazi invading force and the Soviet government itself was composer Dmitri Shostakovich, who would write a symphony that roused, rallied, eulogized, and commemorated his fellow citizens—the Leningrad Symphony, which came to occupy a surprising place of prominence in the eventual Allied victory.
This is the true story of a city under siege: the triumph of bravery and defiance in the face of terrifying odds. It is also a look at the power—and layered meaning—of music in beleaguered lives.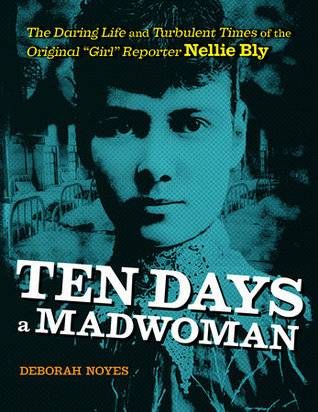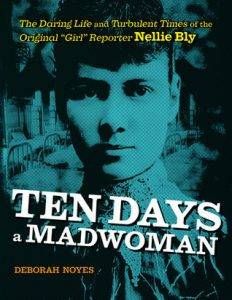 Ten Days a Madwoman: The Daring Life and Turbulent Times of the Original "Girl" Reporter, Nellie Bly by Deborah Noyes (February 7)
Young Nellie Bly had ambitious goals, especially for a woman at the end of the nineteenth century, when the few female journalists were relegated to writing columns about cleaning or fashion. But fresh off a train from Pittsburgh, Nellie knew she was destined for more and pulled a major journalistic stunt that skyrocketed her to fame: feigning insanity, being committed to the notorious asylum on Blackwell's Island, and writing a shocking exposé of the clinic's horrific treatment of its patients.
Nellie Bly became a household name as the world followed her enthralling career in "stunt" journalism that raised awareness of political corruption, poverty, and abuses of human rights. Leading an uncommonly full life, Nellie circled the globe in a record seventy-two days and brought home a pet monkey before marrying an aged millionaire and running his company after his death.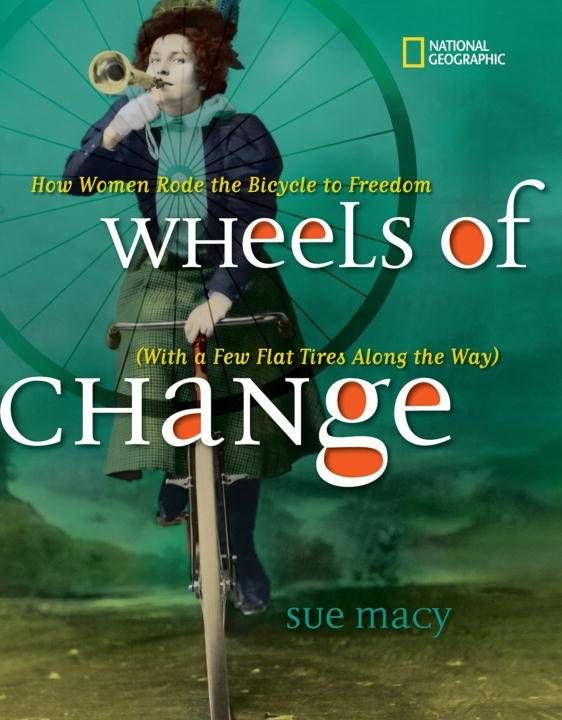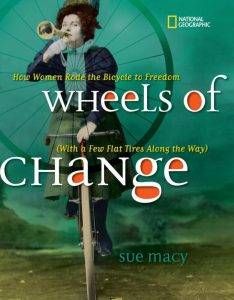 Wheels of Change: How Women Rode the Bicycle to Freedom (With a Few Flat Tires Along the Way) by Sue Macy (February 7)
Take a lively look at women's history from aboard a bicycle, which granted females the freedom of mobility and helped empower women's liberation. Through vintage photographs, advertisements, cartoons, and songs, Wheels of Change transports young readers to bygone eras to see how women used the bicycle to improve their lives. Witty in tone and scrapbook-like in presentation, the book deftly covers early (and comical) objections, influence on fashion, and impact on social change inspired by the bicycle, which, according to Susan B. Anthony, "has done more to emancipate women than anything else in the world."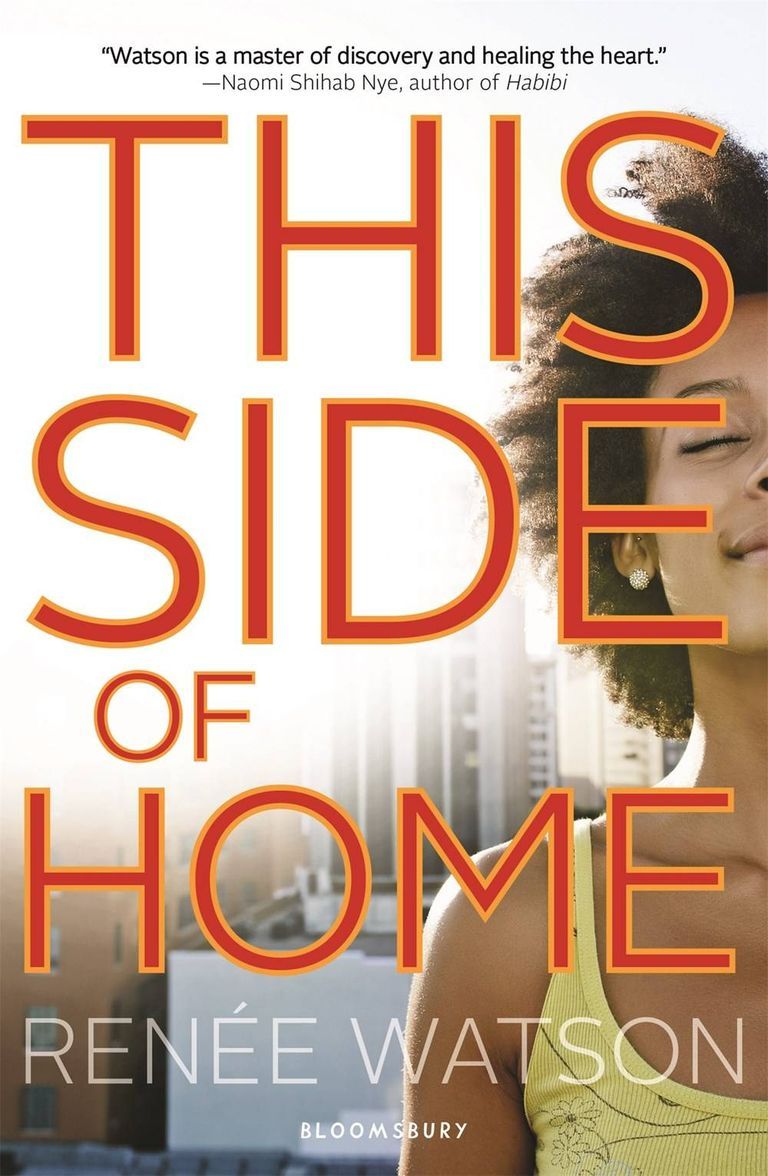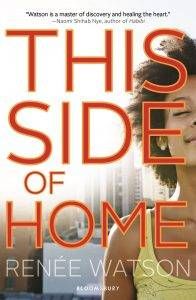 This Side of Home by Renée Watson (February 14)
Identical twins Nikki and Maya have been on the same page for everything—friends, school, boys and starting off their adult lives at a historically African-American college. But as their neighborhood goes from rough-and-tumble to up-and-coming, suddenly filled with pretty coffee shops and boutiques, Nikki is thrilled while Maya feels like their home is slipping away. Suddenly, the sisters who had always shared everything must confront their dissenting feelings on the importance of their ethnic and cultural identities and, in the process, learn to separate themselves from the long shadow of their identity as twins.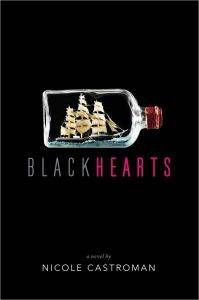 Blackhearts by Nicole Castroman (February 21)
Blackbeard the pirate was known for striking fear in the hearts of the bravest of sailors. But once he was just a young man who dreamed of leaving his rigid life behind to chase adventure in faraway lands. Nothing could stop him—until he met the one girl who would change everything.
Edward "Teach" Drummond, son of one of Bristol's richest merchants, has just returned from a year-long journey on the high seas to find his life in shambles. Betrothed to a girl he doesn't love and sick of the high society he was born into, Teach dreams only of returning to the vast ocean he'd begun to call home. There's just one problem: convincing his father to let him leave and never come back.
Following her parents' deaths, Anne Barrett is left penniless and soon to be homeless. Though she's barely worked a day in her life, Anne is forced to take a job as a maid in the home of Master Drummond. Lonely days stretch into weeks, and Anne longs for escape. How will she ever realize her dream of sailing to Curaçao—where her mother was born—when she's stuck in England?
From the moment Teach and Anne meet, they set the world ablaze. Drawn to each other, they're trapped by society and their own circumstances. Faced with an impossible choice, they must decide to chase their dreams and go, or follow their hearts and stay.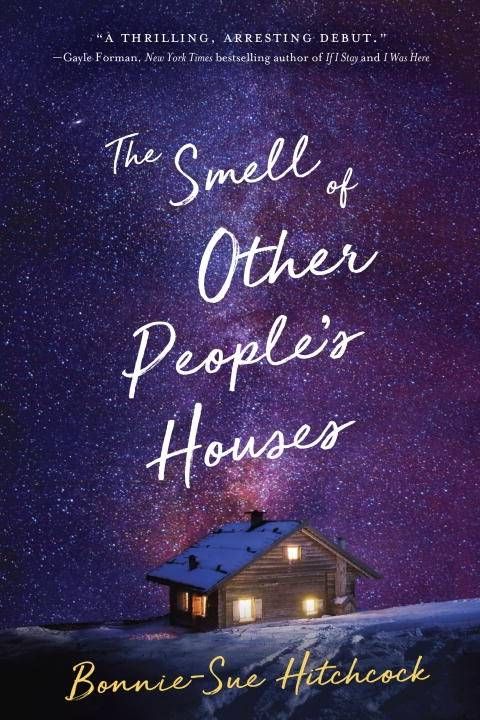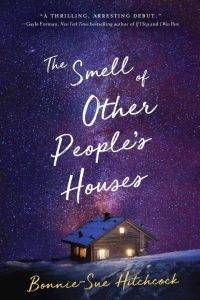 The Smell of Other People's Houses by Bonnie Sue Hitchcock (February 21)
In Alaska, 1970, being a teenager here isn't like being a teenager anywhere else. Ruth has a secret that she can't hide forever. Dora wonders if she can ever truly escape where she comes from, even when good luck strikes. Alyce is trying to reconcile her desire to dance, with the life she's always known on her family's fishing boat. Hank and his brothers decide it's safer to run away than to stay home—until one of them ends up in terrible danger.
Four very different lives are about to become entangled.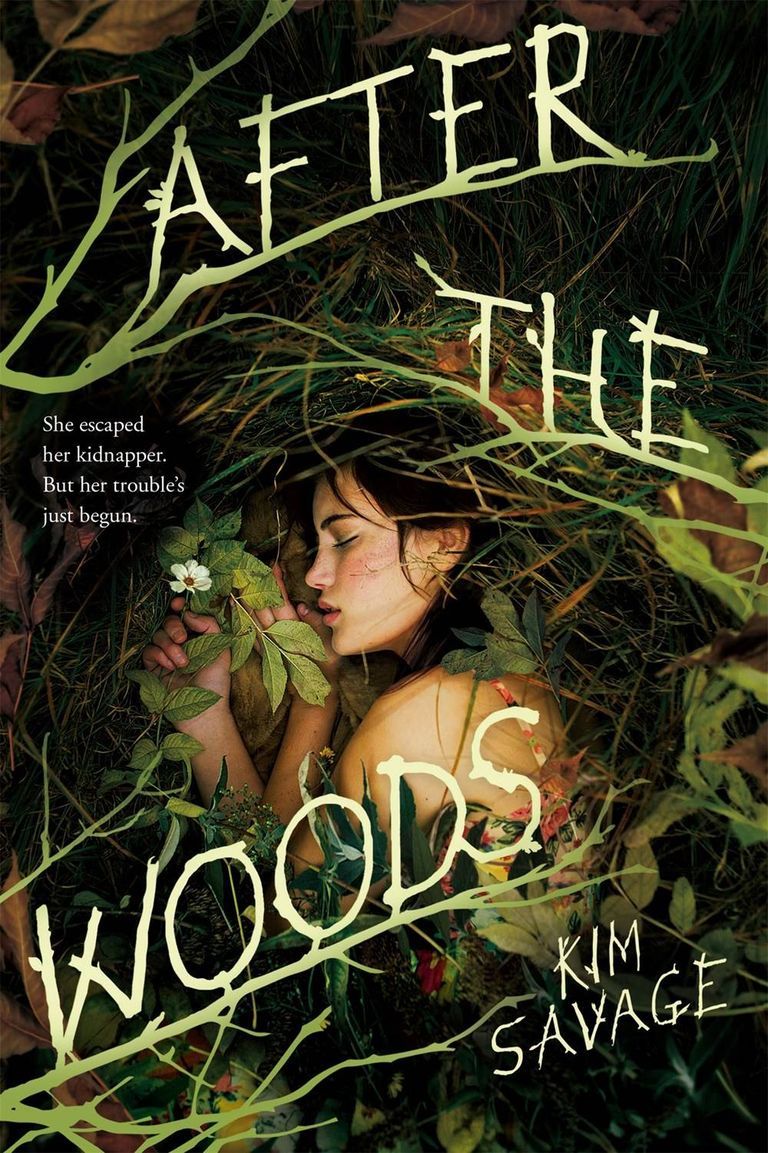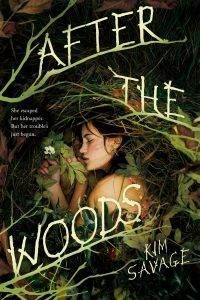 After the Woods by Kim Savage (February 21)
Would you risk your life to save your best friend?
Julia did. When a paroled predator attacked Liv in the woods, Julia fought back and got caught. Liv ran, leaving Julia in the woods for a terrifying 48 hours that she remembers only in flashbacks. One year later, Liv seems bent on self-destruction, starving herself, doing drugs, and hooking up with a violent new boyfriend. A dead girl turns up in those same woods, and Julia's memories resurface alongside clues unearthed by an ambitious reporter that link the girl to Julia's abductor. As the devastating truth becomes clear, Julia realizes that after the woods was just the beginning.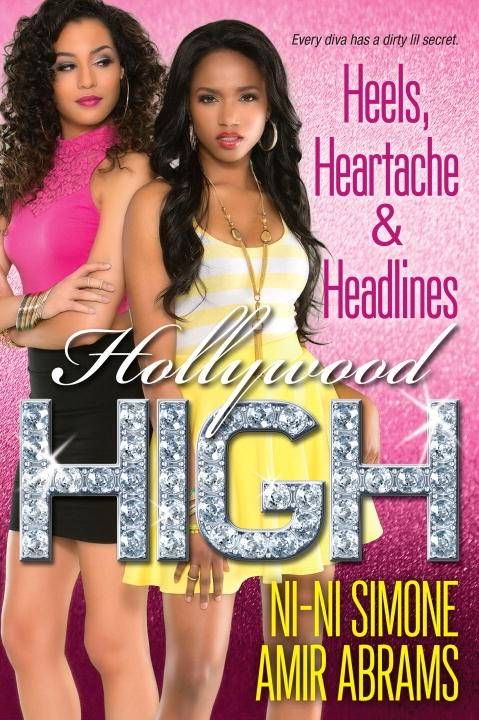 Heels, Heartache & Headlines by Ni-Ni Simone, Amir Abrams (February 28)
Heartbroken and humiliated, teen supermodel London Phillips is done with her pity party and ready to move on. But between the mean-spirited media, a shocking realization about her billionaire ex, and a vengeful obsession, London s discovering that while confessions are good for the soul, deception is so much sweeter.
When it comes to juggling her cuties, Rich Montgomery is the queen. But now she s fallen for a bad boy who comes with more drama than she ever did and her fairytale love affair soon turns into a nightmare. Will she find a way out, or will pride get the best of her?
Spencer Ellington could teach an advanced class in revenge. So when she s shunned by her frenemy, Heather Cummings, "again," backstabbed by her bestie, Rich, and sucked into her parents sordid antics, she s ready to roll up her designer sleeves and pull out all the stops. After all, frenemies fight. Divas wage war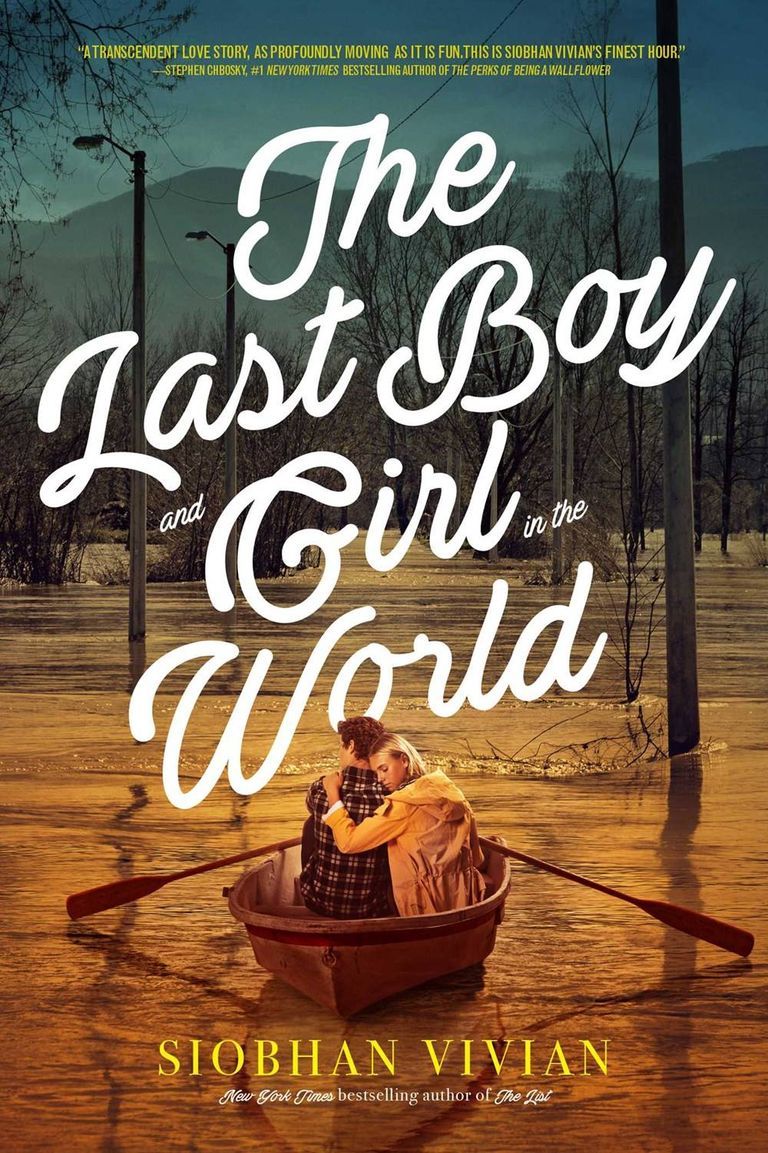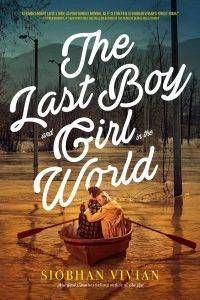 The Last Boy and Girl in the World by Siobhan Vivian (February 28)
What if your town was sliding underwater and everyone was ordered to pack up and leave? How would you and your friends spend your last days together?
While the adults plan for the future, box up their possessions, and find new places to live, Keeley Hewitt and her friends decide to go out with a bang. There are parties in abandoned houses. Canoe races down Main Street. The goal is to make the most of every minute they still have together.
And for Keeley, that means taking one last shot at the boy she's loved forever.
There's a weird sort of bravery that comes from knowing there's nothing left to lose. You might do things you normally wouldn't. Or say things you shouldn't. The reward almost always outweighs the risk.
Almost.
It's the end of Aberdeen, but the beginning of Keeley's first love story. It just might not turn out the way she thought. Because it's not always clear what's worth fighting for and what you should let become a memory.
I'd be remiss in not also noting that my book, Here We Are: Feminism for the Real World, will be out in paperback on January 24.