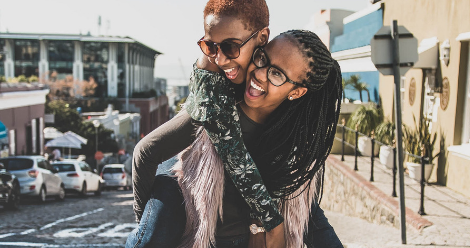 Critical Linking
30 LGBTQ Books That'll Change the Literary Landscape in 2019: Critical Linking, March 5, 2019
Sponsored by our What's Up in YA Giveaway of a $100 gift card to Amazon! Enter here.
---
This summer marks the 50th anniversary of the Stonewall riots, the New York City demonstration that incited the modern gay rights movement and exhibited #resistance before there were hashtags. Fittingly, writers have delivered a veritable rainbow-colored cornucopia of LGBTQ novels, memoirs, and poetry. Before you attend your local Pride parade, march into a bookstore and pick up any and all of these amazing 28 titles.
I'm giving Oprah magazine a pass on a slideshow article because 30 Best LGBTQ 2019 reads!
---
Hemingway wrote that novel years after Kurowsky had left him for an Italian officer, but when their prospects still looked good, they received this curious letter, which at first glance looks like nothing more than a few pages of doodles. "We think it may be a rebus or another type of pictogram that uses pictures to represent words, parts of words, or phrases," wrote Jessica Green, an intern at the John F. Kennedy Presidential Library where it turned up, in 2012. "Can you help us solve this puzzle?" Quite a few Hemingway-enthusiast commenters dutifully got to their interpretive work below Green's post, bringing to bear their knowledge of the writer's life and work on these animals, musical notes, grinning faces, and mugs of beer, all strung together with logic symbols.
I LOVE pictograms and here's an extreme one that was sent to Hemingway while he was in the hospital in WWI.
---
The Hollywood Reporter's Ryan Parker spent the day checking out the attraction's full-scale Millennium Falcon, sci-fi inspired menu and build-your-own lightsaber station.
"Wow." That's all I could manage to think and even say aloud as I stared up at the enormous, full-scale Millennium Falcon in Disneyland's newest attraction, Star Wars: Galaxy's Edge, as I visited with a small group of media last week for a top secret (they even took our phones) preview. That was just the start of the tour.
World's luckiest reporter shares their experience visiting the soon to open Star Wars: Galaxy's Edge, which looks amazing and super fun!