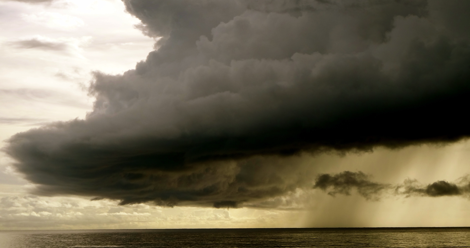 Lists
30 Books by Florida Authors Affected by Hurricane Irma
This content contains affiliate links. When you buy through these links, we may earn an affiliate commission.
Hurricane Irma made landfall over South Florida on Sunday, September 10th. The devastation left in the storm's wake caused the state to go dark. The millions affected–by power outages, storm damage, and flooding–include some of my friends, teachers, and favorite Florida authors.
Some of these authors stayed to weather the storm. Others watched from afar as loved ones desperately tried to evacuate and homes were damaged or destroyed. Two, Chantel Acevedo and M. Evelina Galang, missed their book launches because of Hurricane Irma.
But there is something we can do to help. The best way to support authors is to buy their books. Consider buying one or two (or all 30!) of these authors' books to help pick Florida up after Hurricane Irma.

*All descriptions were borrowed from Goodreads.
Fiction by Florida Authors
Breath, Eyes, Memory by Edwidge Danticat – "At the age of twelve, Sophie Caco is sent from her impoverished village of Croix-des-Rosets to New York, to be reunited with a mother she barely remembers. There she discovers secrets that no child should ever know, and a legacy of shame that can be healed only when she returns to Haiti–to the women who first reared her."
Driving the King by Ravi Howard – The war is over, the soldiers are returning, and Nat King Cole is back in his hometown of Montgomery, Alabama, for a rare performance. His childhood friend, Nat Weary, plans to propose to his sweetheart, and the singer will honor their moment with a special song. But while the world has changed, segregated Jim Crow Montgomery remains the same. When a white man attacks Cole with a pipe, Weary leaps from the audience to defend him—an act that will lead to a 10-year prison sentence."
The Veins of the Ocean by Patricia Engel – "Reina Castillo is the alluring young woman whose beloved brother is serving a death sentence for a crime that shocked the community, throwing a baby off a bridge—a crime for which Reina secretly blames herself. With her brother's death, though devastated and in mourning, Reina is finally released from her prison vigil. Seeking anonymity, she moves to a sleepy town in the Florida Keys…"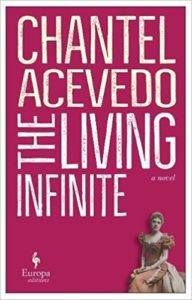 The Living Infinite by Chantel Acevedo – "After her cloistered childhood at the Spanish court, her youth spent in exile, and a loveless marriage, Eulalia gladly departs Europe for the New World. In the company of Thomas Aragon, the son of her one-time wet nurse and a small-town bookseller with a thirst for adventure, she travels by ship first to a Cuba bubbling with revolutionary fervor then on to the 1893 Chicago World Fair."
Birds of Paradise by Diana Abu-Jaber – "At thirteen, Felice Muir ran away from home to punish herself for some horrible thing she had done—leaving a hole in the hearts of her pastry-chef mother, her real estate attorney father, and her foodie-entrepreneurial brother. After five years of scrounging for food, drugs, and shelter on Miami Beach, Felice is now turning eighteen, and she and the family she left behind must reckon with the consequences of her actions—and make life-affirming choices about what matters to them most, now and in the future."
The Well-Dressed Bear Will (Never) Be Found by Jarod Roselló – "There is a bear loose in the city. He is violent and unpredictable. A menace. If you see this bear, please contact the authorities. Do not approach him, do not call out to him, do not follow him into alleyways or darkened places. Do not go looking for this bear. He is very dangerous. He is also very hard to find."
Requiem by Teresa Carmody – "A lonely man plainchants for the waitress he once stalked, a sonless father serenades a fatherless son, and a bereft family gathers to bury a parent, providing an aching chorus of what is left."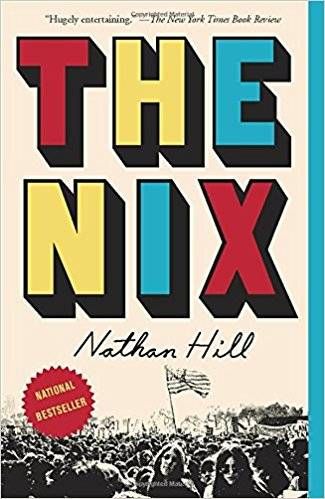 The Nix by Nathan Hill – "Meet Samuel Andresen-Anderson: stalled writer, bored teacher at a local college, obsessive player of an online video game. He hasn't seen his mother, Faye, since she walked out when he was a child. But then one day there she is, all over the news, throwing rocks at a presidential candidate."
Felt in the Jaw by Kristen Arnett – "A young dancer suddenly loses language while her family struggles to understand their new roles. A mother endures a horrifying spider bite while camping with her daughters in the backyard. A family reunion goes sour when a group of cousins are left to their own devices."
The Heaven of Animals by Jamie Poissant – "From two friends racing to save the life an alligator in "Lizard Man" to a girl helping her boyfriend face his greatest fears in "The End of Aaron," from a man who stalks death on an Atlanta street corner to a brother's surprise at the surreal, improbable beauty of a late night encounter with a wolf, Poissant creates worlds that shine with honesty and dark complexity, but also with a profound compassion. These are stories hell-bent on hope."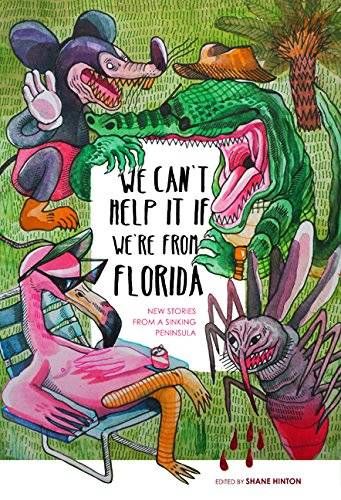 We Can't Help It If We're From Florida: New Stories from a Sinking Peninsula by Shane Hinton (Editor) – "Florida is more than just fodder for hard-boiled crime novels and zany farces. This anthology of new stories and essays challenges a star-studded line up of current and former Floridians to write about the state through a literary lens, though not without the requisite weirdness. The Florida within this book contains: lightning, oil spills, road rage, a lizard tied to a balloon, swimmers, sleepwalkers, characters that love Florida, characters that hate Florida, and at least three sinkholes."
The Clairvoyants by Karen Brown – "On the family homestead by the sea where she grew up, Martha Mary saw ghosts. As a young woman, she hopes to distance herself from those spirits by escaping to an inland college town. There, she is absorbed by a budding romance, relieved by separation from an unstable sister, and disinterested in the flyers seeking information about a young woman who's disappeared—until one Indian summer afternoon when the missing woman appears beneath Martha's apartment window, wearing a down coat, her hair coated with ice."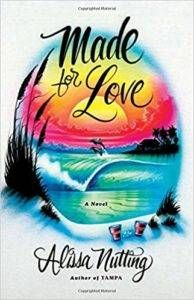 Made for Love by Alissa Nutting – "Hazel has just moved into a trailer park of senior citizens, with her father and Diane—his extremely lifelike sex doll—as her roommates. Life with Hazel's father is strained at best, but her only alternative seems even bleaker. She's just run out on her marriage to Byron Gogol, CEO and founder of Gogol Industries, a monolithic corporation hell-bent on making its products and technologies indispensable in daily life."
The Revenge of the Radioactive Lady by Elizabeth Stuckey-French – "Seventy-seven-year-old Marylou Ahearn is going to kill Dr. Wilson Spriggs come hell or high water. In 1953, he gave her a radioactive cocktail without her consent as part of a secret government study that had horrible consequences. Marylou has been plotting her revenge for fifty years. When she accidentally discovers his whereabouts in Florida, her plans finally snap into action."
Perfume River by Robert Olen Butler – "From one of America's most important writers, Perfume River is an exquisite novel that examines family ties and the legacy of the Vietnam War through the portrait of a single North Florida family. Robert Quinlan is a seventy-year-old historian, teaching at Florida State University, where his wife Darla is also tenured. Their marriage, forged in the fervor of anti-Vietnam-war protests, now bears the fractures of time, both personal and historical, with the couple trapped in an existence of morning coffee and solitary jogging and separate offices."
Arcadia by Lauren Groff – "In the fields and forests of western New York State in the late 1960s, several dozen idealists set out to live off the land, founding what becomes a famous commune centered on the grounds of a decaying mansion called Arcadia House. Arcadia follows this lyrical, rollicking, tragic, and exquisite utopian dream from its hopeful start through its heyday and after. The story is told from the point of view of Bit, a fascinating character and the first child born in Arcadia." This is my personal favorite novel of hers.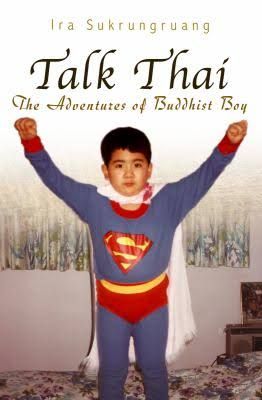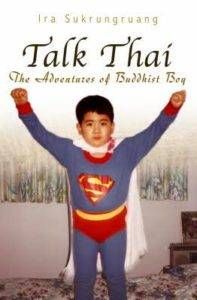 Nonfiction by Florida Authors
Talk Thai: The Adventures of Buddhist Boy by Ira Sukrungruang – "On one side of the door, the rich smell of sweet, spicy food and the calm of Buddhist devotion; on the other, the strangeness of a new land." – Honestly, Ira has been one of my favorite nonfiction writers ever since I heard him read in undergrad. He's one of those writers that deserves a little (okay, a lot of) fame.
Lolas' House: Filipino Women Living with War by M. Evelina Galang – "Lolas' House tells the stories, in unprecedented detail, of sixteen surviving Filipino "comfort women." During World War II more than 1,000 Filipino women and girls were kidnapped by the Imperial Japanese Army. They were taken from their homes, snatched from roadsides, and chased down in fields. Overall the Japanese forced 400,000 women across Asia into sexual slavery. M. Evelina Galang began researching these stories in the 1990s as 173 lolas, "grannies" in Tagalog, emerged after decades of shame and silence to demand recognition and justice from the Japanese government."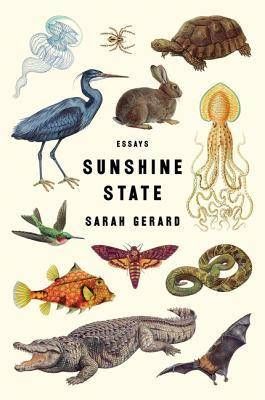 Sunshine State by Sarah Gerard – "In the collection's title essay, Gerard volunteers at the Suncoast Seabird Sanctuary, a world renowned bird refuge. There she meets its founder, who once modeled with a pelican on his arm for a Dewar's Scotch campaign but has since declined into a pit of fraud and madness. He becomes our embezzling protagonist whose tales about the birds he "rescues" never quite add up."
Poetry by Florida Authors
The Trouble with Humpadori by Vidhu Aggarwal – "Readers follows the progress of Hump (a.k.a. Humpadori, Hum, Om) a racialized, monstrous, performing entity that morphs across genders and commodity forms. Structured as a set of slapstick theatrical acts borrowing from American comedy routines and minstrel traditions, the book moves from lyric intimacy to predatory rage, examining the "textures" of feeling available to marginalized bodies in a globalized world."
Big-Eyed Afraid by Erica Dawson – "Big-Eyed Afraid' is a fast-paced, breathlessly witty and illuminating riff on the multiple effects of race, sex, biology and social pressure on who we are and how we see ourselves. Dawson's dazzling rhymes, her perfect pitch for an array of idioms ranging from the smutty to the sacred, and her extraordinary combination of metrical control and jazz-like syntactical elaboration make her work feel at one and the same time chiseled and improvised, traditional and utterly distinct." – Alan Shapiro
90 Miles: Selected And New Poems by Virgil Suarez – "Ninety miles separate Cuba and Key West, Florida. Crossing that distance, thousands of Cubans have lost their lives. For Cuban American poet Virgil Suárez, that expanse of ocean represents the state of exile, which he has imaginatively bridged in over two decades of compelling poetry."
Scald by Denise Duhamel – "When her "smart" phone keeps asking her to autocorrect her name to Denise Richards, Denise Duhamel begins a journey that takes on celebrity, sex, reproduction, and religion with her characteristic wit and insight. The poems in Scald engage feminism in two ways—committing to and battling with—various principles and beliefs."
Florida Poems by Campbell McGrath – "Moving effortlessly from prehistory to the space age, he catalogues Florida's natural wonders and historical figureheads, from Ponce de León to Walt Disney, William Bartram to Chuck E. Cheese — 'the bewhiskered Mephistopheles of ring toss,/the diabolical vampire of our transcendent ideals.'"
Body Switch by Terri Witek – "A collection of personal, tragic, and wildly experimental poems that, to quote Erica Dawson, 'shapeshift before our eyes.'" – Special thanks to Terri for helping me compile this list. You can also check out her other books, Exit Island and Shipwreck Dress for more Floridian flavor.
On the Street of Divine Love by Barbara Hamby – "Perhaps Paul Kareem Taylor said it best in his piece called On the Road Again: Barbara Hamby's American Odyssey: 'Reading Barbara Hamby's poetry is like going on a road trip, one where the woman behind the wheel lets you ride shotgun as she speeds across the open highways of an America where drive-in movie theaters still show Janet Leigh films on Friday nights, hardware stores have not been driven out of business by soulless corporate titans, and where long poetic lines first introduced by Walt Whitman and resurrected by Ginsberg are pregnant with a thousand reasons to marvel at the world we inhabit.'"
Get Up, Please: Poems by David Kirby – "In comical and complex poems, David Kirby examines our extraordinarily human condition through the lens of our ordinary daily lives. These keenly observant poems range from the streets of India, Russia, Turkey, and Port Arthur, Texas, to the imaginations of fellow poets Keats and Rilke, and to ruminations on the mundane side of life via the imperfect sandwich."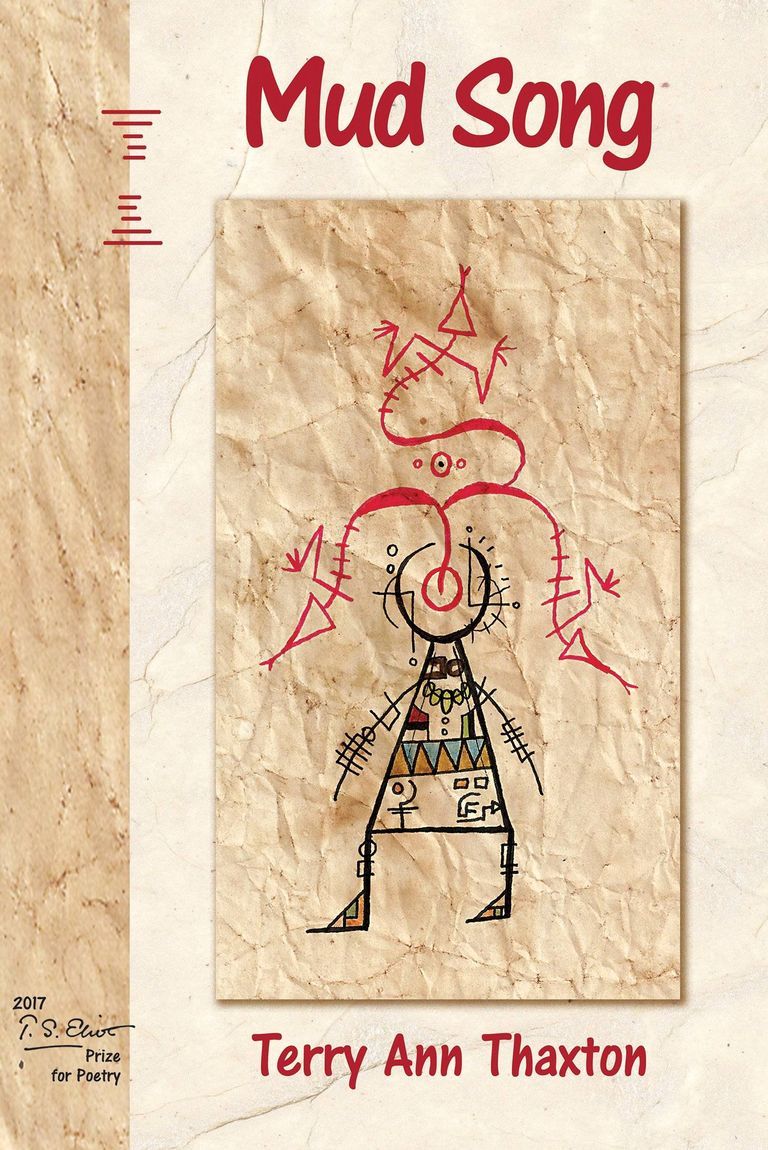 Mud Song by Terry Ann Thaxton – "A landscape of pine forests, palmettos, gopher tortoises and armadillos contains the clues that guide Terry Ann Thaxton s search for herself. As a fifth-generation Floridian, she knows, however, that the natural world is never more than a stone s throw away from its destruction. The path she follows takes her to the edge of the past s sinkholes and the daily chaos of roads forever under construction. These poems make sharp turns. Trauma is never far from beauty, desire never far from fear, and images are often as surprising as they are stunning."
The Abridged History of Rainfall by Jay Hopler – "Jay Hopler's second collection, a mourning song for his father, is an elegy of uproar, a careening hymn to disaster and its aftermath. In lyric poems by turns droll and desolate, Hopler documents the struggle to live in the face of great loss, a task that sends him ranging through Florida's torrid subtropics, the mountains of the American West, the streets of Rome, and the Umbrian countryside."
Slant Six by Erin Belieu – "Belieu oscillates between dark humor, self-consciousness, and pointed satire in a fourth collection that's equal-opportunity in its critique. In the world of these poems, no one is innocent; everyone is confined to the complexity, absurdity, and, above all, fallibility of their human condition…. Anchoring the work is a conversational, lyrical speaker willing to implicate herself as part of the political and social constructs she criticizes, as when she depicts a Southern American culture still reeling from its history of social injustice…" Publishers Weekly via Goodreads.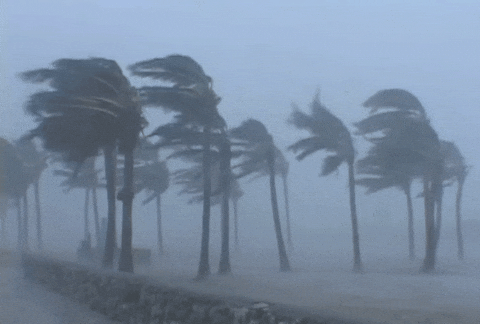 Did I ungraciously leave out your favorite living Florida author? Add them plus your favorite book of theirs in the comments.