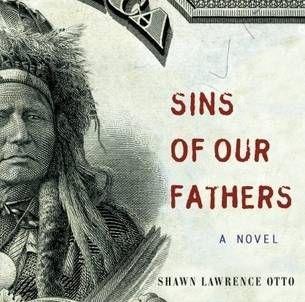 This week's Riot Recommendation is sponsored by Sins of Our Fathers by Shawn Lawrence Otto.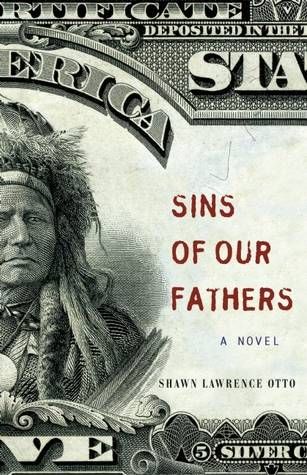 From the screenwriter of the Oscar-nominatedHouse of Sand and Fog, a fierce, elegant, page-turning novel about race, money, and the American Dream.
JW is a small-town banker. His specialty: teaching other bankers in towns near Indian reservations how to profit from casino deposits without exposing themselves to risk. His problem: having lost his son in a car accident a year ago, JW is depressed, his wife is leaving him, and he can't stop gambling.
When he is caught embezzling funds to support his addiction, JW's boss offers him a choice. He can either accept responsibility and go to prison, or use his talents to sabotage a competing Native American banker named Johnny Eagle. With the clock ticking, JW moves into a trailer on the reservation within sight of his prey. But as he befriends Eagle and his son, JW finds that his plan to reclaim his freedom will be more dangerous than he ever could have imagined.
____________________
In this Riot Recommendation, we asked for your favorite books about bad guys gone good- about villains who, instead of gettin' what's coming to them, get a chance to make it right. Here's what you came up with:
The Harry Potter series by J.K. Rowling (Snape, Malfoy)
Going Postal by Terry Pratchett
Blackbirds by Chuck Wendig (Miriam)
The Redemption of Althalus by David Eddings
Hook & Jill by Andrea Jones
Crime & Punishment by Fyodor Dostoevsky
The Game of Kings by Dorothy Dunnett
Son of the Shadows by Juliet Marillier
Holly Black's Curseworkers trilogy
The Lies of Locke Lamora by Scott Lynch
The Mayor of Casterbridge by Thomas Hardy
Gone With the Wind by Margaret Mitchell (Rhett)
A Tale of Two Cities by Charles Dickens
A Clockwork Orange by Anthony Burgess
Les Miserables by Victor Hugo
A Christmas Carol by Charles Dickens
Shatter Me by Tahereh Mafi
The Kite Runner by Khaled Hosseini
Karen Marie Monings' Fever series
Gena Showalters' Lords of the Underworld series
The Count of Monte Cristo by Alexandre Dumas
The Sacred Art of Stealing and A Snow Ball's Chance in Hell by Christopher Brookmyre
Midnight Falcon by David Gemmell
Hamlet by William Shakespeare
The MacKade Brothers series by Nora Roberts
Without Remorse by Tom Clancy
Villians By Necessity by Eve Forward
Jane Eyre by Charlotte Bronte
The Burke novels by Andrew Vachss
Law Man by Shon Hopwood
Under the Dome by Stephen King
Confessions of an Economic Hit Man by John Perkins
Wiseguy by Nicholas Pileggi