This content contains affiliate links. When you buy through these links, we may earn an affiliate commission.
This installment of 3 On A YA Theme is sponsored by Book Riot Live. Register by May 31 to enjoy VIP benefits, including $40 off tickets, first RSVP access to special events and panels, and a free water bottle.
***
Over the last few months, I've been using the "3 On A YA Theme" series to highlight books from eras gone by. First, there were some of the hits of 1996. Then, some of the hits of 1986.
And now, it's time for some of the YA hits of 1976.
Not to cause panic or anything, but that was 40 years ago. Turns out that none of us age in reverse and we are, in fact, all getting older.
Some of these books should be relatively easy to track down for the trip down memory lane, but others might be a little more challenging to find. I've not read any of these titles, though I'm familiar with some of them (and am familiar with some of the other work of Lois Duncan). It would be interesting to see how much they hold up forty years later and/or how much would induce a serious case of cringes.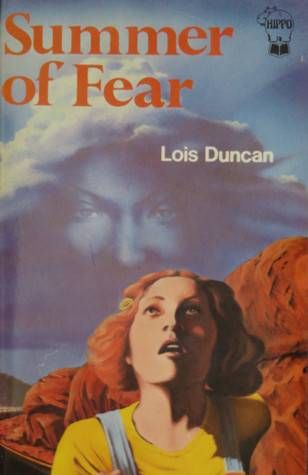 Summer of Fear by Lois Duncan
Why is Rachel the only one to sense the evil that surrounds Julia?
From the moment Rachel's cousin Julia arrives that summer, she seems to seep into Rachel's life like a poison. Everyone else is enchanted by her–including Rachel's boyfriend. But what does Julia really want?
Let's take a look through some of the covers for Summer of Fear that have happened since its publication. I don't have specific dates on these iterations, but those with any sense of design trends will likely be able to guess whereabout some of these covers came in time.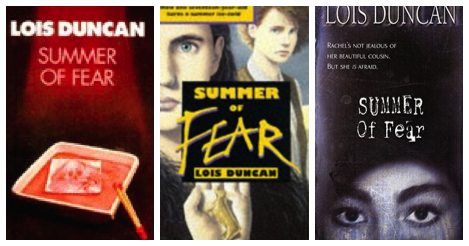 And a couple more: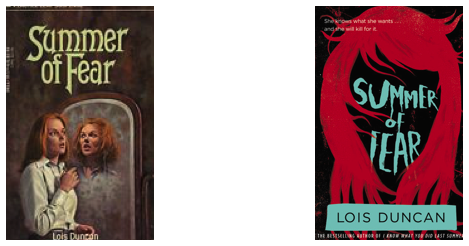 I really love when you look at all of the variations on this cover that you get completely different vibes from each one.
Borribles by Michael de Larrabeiti
What is a Borrible? Borribles are runaways who dwell in the shadows of London. Apart from their pointed ears, they look just like ordinary children. They live by their wits and a few Borrible laws-the chief one being, Don't Get Caught! The Borribles are outcasts-but they wouldn't have it any other way….
One night, the Borribles of Battersea discover a Rumble-one of the giant, rat-shaped creatures who are their ancient enemy-in their territory. Fearing an invasion, an elite group of Borrible fighters set out on what will become known in legend as The Great Rumble Hunt.
I've never heard of this before, but reading through the reviews on Goodreads suggests it might be the kind of speculative fiction that would have appeal to genre readers today (and those who love a good book from the past). Tor repackaged the book as recently as 2014, suggesting it's a title with some staying power.
Here are some iterations of the book's cover over the years: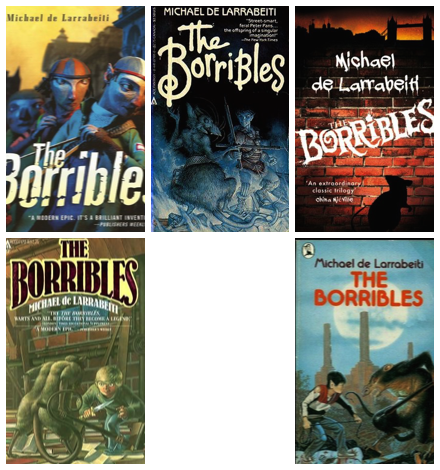 If you guessed the cover in the top right-hand corner to be the 2014 repackage, you'd be correct.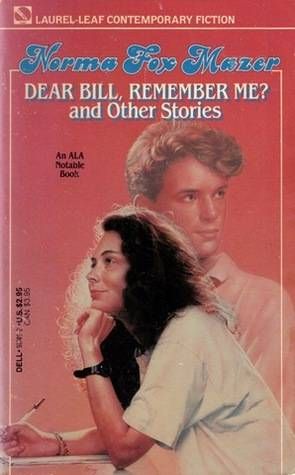 Dear Bill, Remember Me? and Other Stories by Norma Fox Mazer
Eight extraordinary stories of heartbreak, growing up, and the importance of finding your voice Everything changes eventually. Jessie Granatstein doesn't think she'll have anything to say in the journal her teacher asks her to write—until suddenly, the words come tumbling out. Zoe Eberhardt has been raised and cherished by the strong, powerful women in her family, but when she turns fourteen, she starts to see that she'll soon have to establish an identity of her own. Marylee is quiet and thoughtful—unlike her confident, sparkling mother. But when she sees something she's not supposed to, she realizes it might be time to start speaking out. For the young women in these stories, growing up may be complicated, but it always leads in surprising new directions.
Oh, the cover. The cover. It's so beautifully 1976 teen book, isn't it? Norma Fox Mazer was a fairly prolific teen author, and this collection of short stories was rereleased digitally through Open Road publishing last May with this cover: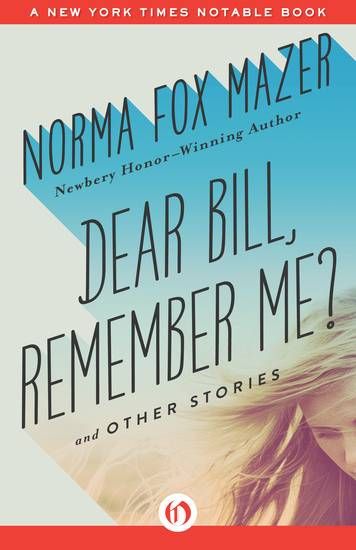 Want more "3 On A YA Theme" posts? Gotcha covered.