It's time for something a little different for "3 On A YA Theme." Rather than a themed book list, let's look at a handful of Etsy shops that fit the following: bookish, about YA books or featuring YA products, or are run by those who are active and known in the YA community. Some of these shops hit two and some hit all three of 'em.
Get your wallets out because once you see these fun shops, you'll be wanting to stock up on things you didn't know you needed:
Hafsah is a designer who blogs all about YA at IceyBooks. She's made a business of design, both online and off, and her Etsy shop IceyDesigns features some gorgeously-designed notebooks, pencils, and more: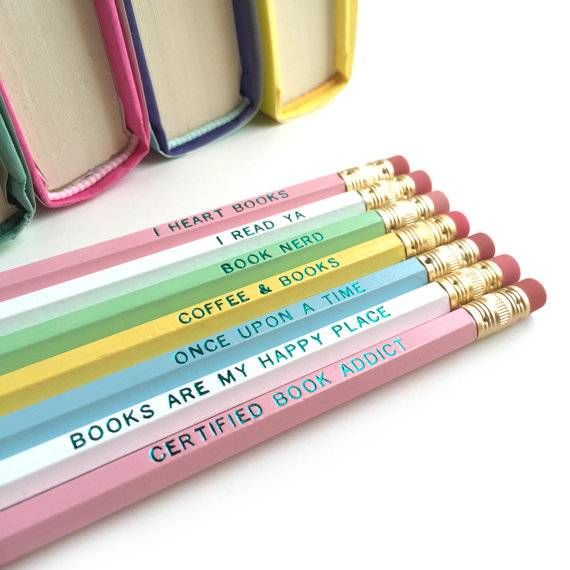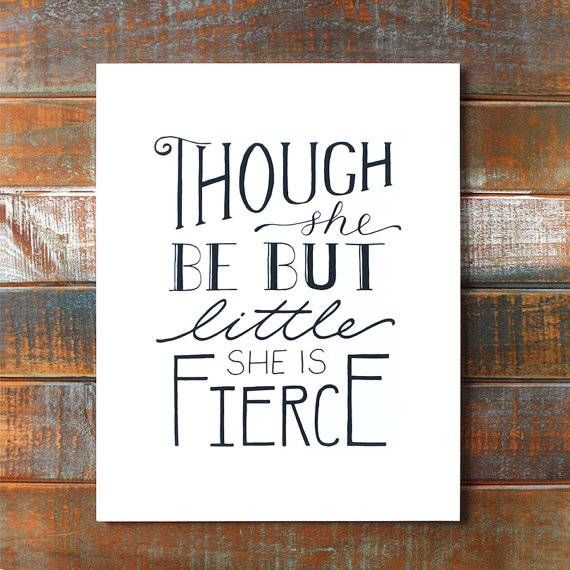 These great bookish items and more can be found here.
Perhaps technically, the prints in the LitKids shop run by Matt Hinrichs fall more on the middle grade side of books, some fall right in that "could go either way" territory and more, because these prints are so delightful to look at, I'm including this shop. Hinrichs creates serigraph collages, taking pages from classic children's lit and creating art relating to that book on top of it. Check these out: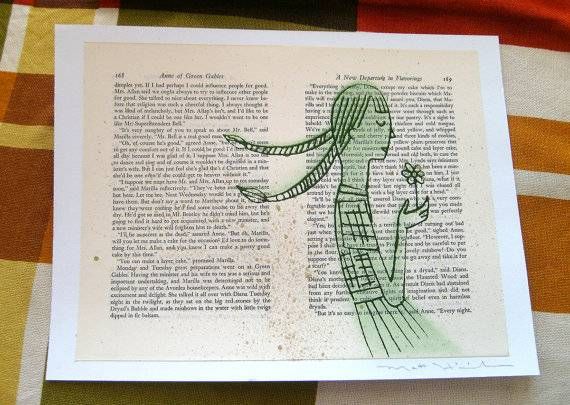 All of these prints and more are available here.
For the diehard fans of young adult lit, there's a shop perfect for snagging goods relevant to your favorite books and franchises. Jenna runs BookGirlBotique and has a wide range of jewelry and other fun items featuring or inspired by your favorite YA titles.
A charm bracelet inspired by Jay Asher's 13 Reasons Why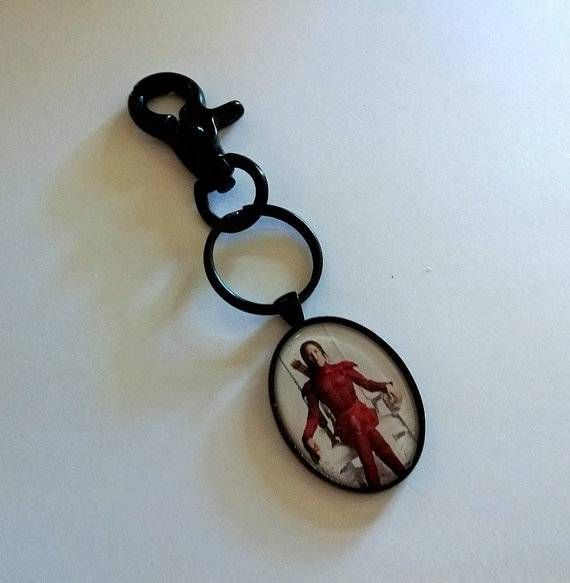 A backpack clip featuring a fierce looking Katniss.
A charm bracelet and purse accessory inspired by Gail Carriger's "Finishing School" series.
You can snag all of these and more at the BookGeekBotique.

Want more "3 On A YA Theme" posts? Gotcha covered.