When is the last time you read a YA book — or any book, for that matter — that was set in Africa? If you're on a mission to keep diversifying your reading, then perhaps it's time to settle in with a title that takes place in a completely different world from your own.
There aren't a whole lot of YA novels set in Africa. This isn't entirely surprising, but it's a little disappointing, especially as many of the YA novels that are set there are about leaving Africa. Perhaps as the YA world continues to grow, we'll see more and more stories set in contemporary Africa, across a wide swath of countries, lives, and experiences.
Diamond Boy by Michael Williams
"'Diamonds for everyone.'
That's what fifteen-year-old Patson Moyo hears when his family arrives in the Marange diamond fields. Soon Patson is working in the mines himself, hoping find his girazi–the priceless that stone that could change his life forever. But when the government's soldiers comes to Marange, Patson's world is shattered.
Set against the backdrop of President Robert Mugabe's brutal regime in Zimbabwe, Diamond Boy is the story of young man who succumbs to greed but finds his way out through a transformative journey to South Africa in search of his missing sister, in search of freedom, and in search of himself.
Diamond Boy was highlighted since it just came out this month, but it's worth noting that Williams is the author of Now is the Time for Running, also set in Africa and also recommended. Williams is an African-based author."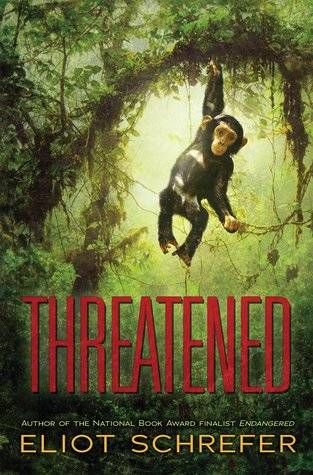 Threatened by Eliot Schrefer
"When he was a boy, Luc's mother would warn him about the 'mock men' living in the trees by their home — chimpanzees whose cries would fill the night.
Luc is older now, his mother gone. He lives in a house of mistreated orphans, barely getting by. Then a man calling himself Prof comes to town with a mysterious mission. When Luc tries to rob him, the man isn't mad. Instead, he offers Luc a job.
Together, Luc and Prof head into the rough, dangerous jungle in order to study the elusive chimpanzees. There, Luc finally finds a new family — and must act when that family comes under attack."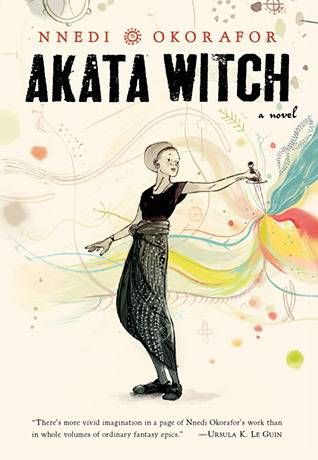 Akata Witch by Nnedi Okorafor
"Twelve-year-old Sunny lives in Nigeria, but she was born American. Her features are African, but she's albino. She's a terrific athlete, but can't go out into the sun to play soccer. There seems to be no place where she fits. And then she discovers something amazing—she is a "free agent," with latent magical power. Soon she's part of a quartet of magic students, studying the visible and invisible, learning to change reality. But will it be enough to help them when they are asked to catch a career criminal who knows magic too?"
This is the first book in a series, with the second book, Breaking Kola, expected to come out in 2015.
Eager for more 3 On A YA Theme Posts? Dive into these:
3 On A YA Theme: Beautiful Covers of Anne of Green Gables
3 On A YA Theme: Modern Takes on Little Women
3 On A YA Theme: It's Basketball Season
3 On A YA Theme: Teens Who Are Writers
3 On A YA Theme: Parents Who Are Writers
3 On A YA Theme: It's Halloween
3 On A YA Theme: Girls Who Dig Horror Movies
3 On A YA Theme: Be Ready to Be Scared
3 On A YA Theme: If You Love Watching Supernatural
3 On A YA Theme: YA-Inspired Art
3 On A YA Theme: YA Films on Netflix Instant
3 On A YA Theme: More YA Films on Netflix Instant
3 On A YA Theme: Astral Projection
3 On A YA Theme: Dolls On Covers
3 On A YA Theme: Girls Who Run
3 On A YA Theme: Dystopian YA Nail Polish
____________________
Expand your literary horizons with New Books!, a weekly newsletter spotlighting 3-5 exciting new releases, hand-picked by our very own Liberty Hardy. Sign up now!