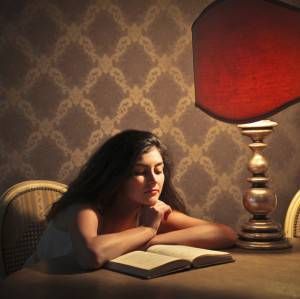 Last week's 3 On A YA Theme post looked at a trio of books featuring girls of color who were dancers. A reader posed a question in response, asking about YA books where the main character is a male dancer. The only answer I could give her immediately was that I didn't know, but that it had been my wish for a long time to see a really powerful story about a teen guy who dances.
That got me thinking about what sorts of YA stories I haven't encountered yet and would love to read. It's possible these stories are out there somewhere, but they haven't crossed my path. (And it's possible they really aren't out there, at least not yet!).
It shouldn't come as a surprise that films featuring strong teen leads, especially strong females, are my kryptonite. To anchor this "what I'd love to see in YA" post, I am going to run with three of my favorite teen-driven films and a potential YA novel could look like running with some of those themes, characters, or settings.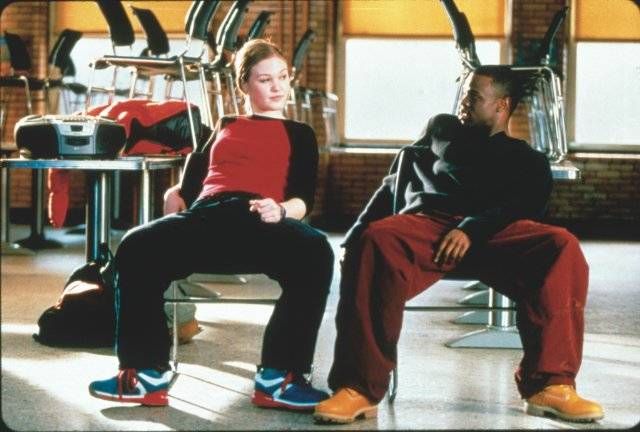 1. Save The Last Dance but with Derek's point of view and story.
We know what happens in this story from the point of view of Sara, who moves in with her father in urban Chicago after her mother's tragic death — a car accident killed her when she drove to attend Sara's Juilliard audition (that she bombed). It takes Sara a while to work through the grief, and eventually, she begins to attend dance lessons with Derek, a boy she's met through one of her new friends. As they grow closer, things get messier, though in the end, he's always there supporting and encouraging her to chase her dream.
Derek, though, has his own amazing backstory we don't get to know too much about. His dream is to attend Georgetown, and at the time the story begins, he's been working hard to get out of the gang life, even though he can't entirely.
Here's where there's a killer YA book: who is Derek? What got him into dance? What happens because he can't escape this gang life? What drove him to want to pursue an education at Georgetown and how does he get onto that path? There's such a great opportunity to tell a story about a black urban male dancer here.
2. A story about four female best friends growing up in the early 1970s, a la Now & Then
Now & Then is maybe my favorite movie. I watched it all the time growing up, and it's still one I love to pop in. The opportunities to explore some of the themes and the time period it's set in feel endless.
This is the story of four women who are reflecting back on the summer of 1970, when they were young teens in a small Indiana town. The girls go through many huge things in one summer, which makes it ripe for a YA novel since those life-changing summers are part and parcel of the teen experience. More, this time period of change in social culture feels like it has so much opportunity to dive in.
In thinking about the stories possible here, I'm most interested in Chrissy's. People generally find her the least interesting of the four, but I think she's the most misunderstood. She's extremely naive but she's also incredible loyal, maybe more than any of the other girls. She's the fat girl, and she's often picked on for her body in both subtle and outright ways. There's a lack of good fat girl stories in YA as it stands, and there's definitely a lack of stories set in the late 60s/early 70s that aren't about that historical moment. I'd like to read something like this, with friendship as one of the key themes of the story.
And maybe Chrissy could find some romance, too.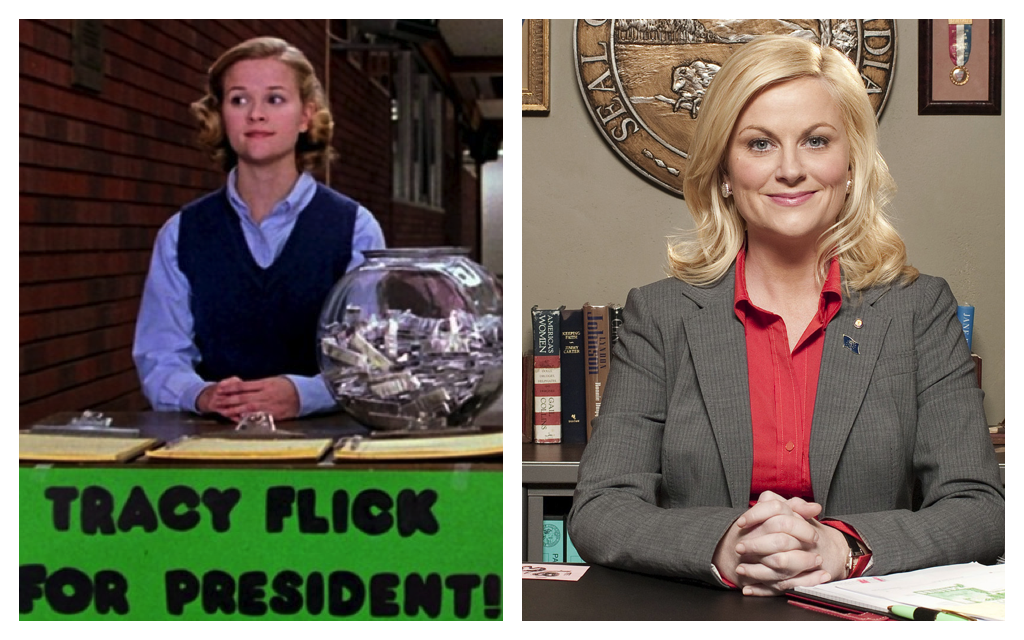 3. Pick Flick
I can't be the only person who thinks that Tracy Flick from Election eventually grows up to become Leslie Knope, right?
Election is, of course, based on a book itself, but it's an adult novel. I want to know more about Tracy and I want it from her perspective. What does she think about her teacher trying to ruin her election campaign? More importantly, what happened between her and Dave Novotny, the teacher who got fired for trying to seduce her? How was she able to work through that and find the confidence to run for student body president?
I think Tracy Flick is incredibly smart and savvy and her behavior — though obviously overdone and satirical in the film — is about her crafty ways of undermining authority to get what she wants, despite how many hurdles are thrown in her path. She knows damn well her teacher doesn't want her to succeed, so she gets as "close" to him as possible to make him uncomfortable with her success.
Tell me Tracy's story. I want the back story and I want to know how and where she gets her drive. Tell me…how does she become Leslie Knope?
So tell me: what YA books do you want to read, especially ones that could be spun from secondary or untold stories on the big screen? I want to know your reader wish list!
Eager for more 3 On A YA Theme posts? Got you covered:
3 On A YA Theme: Girls of Color Who Dance
3 On A YA Theme: YA Book Adaptations Hitting Theaters Soon
3 On A YA Theme: Historical Fiction in Verse
3 On A YA Theme: Candy-Covered YA
3 On A YA Theme: Trans Experiences and Identities
3 On A YA Theme: 3 You May Have Missed in 2014
3 On A YA Theme: Characters with Disabilities
3 On A YA Theme: 3 YA Set in Africa
3 On A YA Theme: Beautiful Covers of Anne of Green Gables
3 On A YA Theme: Modern Takes on Little Women
3 On A YA Theme: It's Basketball Season
3 On A YA Theme: Teens Who Are Writers
3 On A YA Theme: Parents Who Are Writers
3 On A YA Theme: It's Halloween
3 On A YA Theme: Girls Who Dig Horror Movies
3 On A YA Theme: Be Ready to Be Scared
3 On A YA Theme: If You Love Watching Supernatural
3 On A YA Theme: YA-Inspired Art
3 On A YA Theme: YA Films on Netflix Instant
3 On A YA Theme: More YA Films on Netflix Instant
3 On A YA Theme: Astral Projection
3 On A YA Theme: Dolls On Covers
3 On A YA Theme: Girls Who Run
3 On A YA Theme: Dystopian YA Nail Polish
3 On A YA Theme: Summer Camp
____________________
Get a box of YA books and bookish goodies in the mail every quarter with our new YA Quarterly Box! Sign up here.