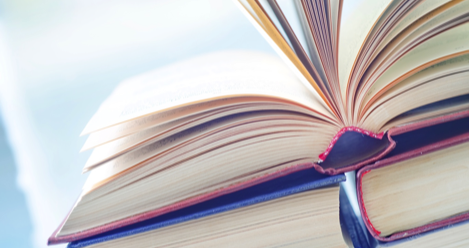 Sponsored
3 On A YA Theme: YA Memoirs To Read ASAP
This content contains affiliate links. When you buy through these links, we may earn an affiliate commission.
This week's "3 On A YA Theme" is sponsored by All The Ways The World Can End by Abby Sher.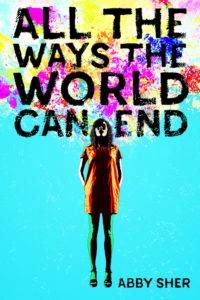 THE WORLD IS COMING TO AN END. Well, not really. But that's the way it feels to Lenny. Her best friend is moving across the country, her sister abandoned her for college, and her mom is too busy to answer her cell phone. Worst of all, Lenny's dad is dying. As he gets weaker, Lenny's lists of apocalypse theories get longer; she fills her notebooks with bloodmoon prophecies, designer pathogens, and alien invasions. She even builds an end-of-the-world bunker, though she'd never admit that to anybody. In a time of complete uncertainty, one thing is for sure: Lenny's about to see how everything is ending and beginning. All at the same time.
____________________
YA nonfiction doesn't get the same sort of attention or spotlight upon it that YA fiction does. Even when we talk about "YA," so often we forget the whole nonfiction aspect of it.
Over the last decade or so, nonfiction for YA readers has gotten phenomenally good. The emphasis of recreational reading, as well as the growth of more classroom reading of nonfiction, has meant that there's simply been more made available that isn't specifically geared toward research or paper writing purposes. I would also venture to guess — in part from my own experience working with teens in the library — that the nonstop popularity of some adult nonfiction, particularly gritty and harsh true stories, has only helped bring more nonfiction to YA.
What's interesting about the nonfiction in YA is how inclusive and wide-ranging it is. This is especially true for memoirs: it's not challenging to find stories about people of color, both those who might be well-known people to younger readers, as well as those who are not. These books make excellent reads on their own, but they also pair wonderfully with fiction tackling similar themes.
Let's take a look at some of the compelling YA memoirs worth picking up as soon as possible. This isn't the first 3 on a YA theme post I've done on this topic, so if you're itching for even more titles, you'll want to click here. I've included both traditional prose memoirs, as well as graphic memoirs.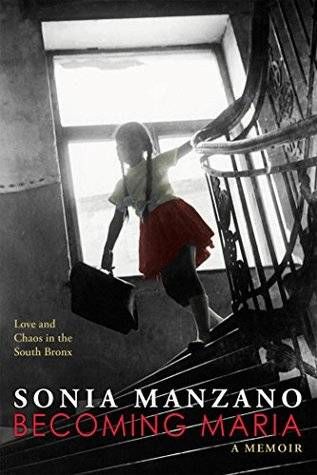 Becoming Maria: Love and Chaos In The South Bronx by Sonia Manzano
Set in the 1950s in the Bronx, this is the story of a girl with a dream. Emmy award-winning actress and writer Sonia Manzano plunges us into the daily lives of a Latino family that is loving–and troubled. This is Sonia's own story rendered with an unforgettable narrative power. When readers meet young Sonia, she is a child living amidst the squalor of a boisterous home that is filled with noisy relatives and nosy neighbors. Each day she is glued to the TV screen that blots out the painful realities of her existence and also illuminates the possibilities that lie ahead. But–click!–when the TV goes off, Sonia is taken back to real-life–the cramped, colorful world of her neighborhood and an alcoholic father. But it is Sonia's dream of becoming an actress that keeps her afloat among the turbulence of her life and times. Spiced with culture, heartache, and humor, this memoir paints a lasting portrait of a girl's resilience as she grows up to become an inspiration to millions.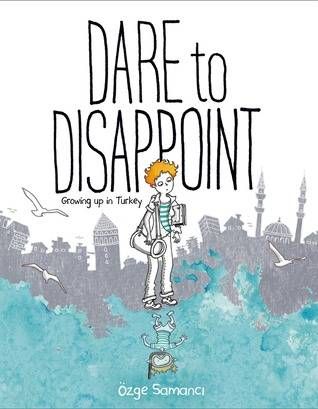 Dare to Disappoint by Ozge Samanci
Growing up on the Aegean Coast, Ozge loved the sea and imagined a life of adventure while her parents and society demanded predictability. Her dad expected Ozge, like her sister, to become an engineer. She tried to hear her own voice over his and the religious and militaristic tensions of Turkey and the conflicts between secularism and fundamentalism. Could she be a scuba diver like Jacques Cousteau? A stage actress? Would it be possible to please everyone including herself?
In her unpredictable and funny graphic memoir, Ozge recounts her story using inventive collages, weaving together images of the sea, politics, science, and friendship.
Read this one if you've loved Persepolis.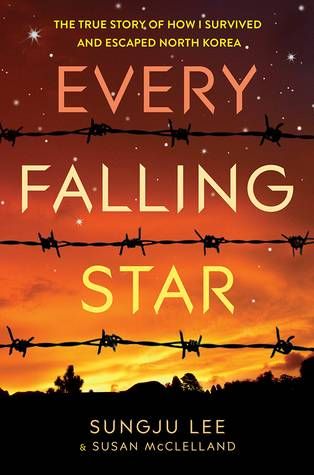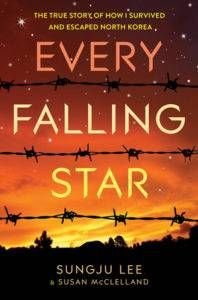 Every Falling Star by Sungju Lee
Every Falling Star, the first book to portray contemporary North Korea to a young audience, is the intense memoir of a North Korean boy named Sungju who is forced at age twelve to live on the streets and fend for himself. To survive, Sungju creates a gang and lives by thieving, fighting, begging, and stealing rides on cargo trains. Sungju richly re-creates his scabrous story, depicting what it was like for a boy alone to create a new family with his gang, his "brothers"; to be hungry and to fear arrest, imprisonment, and even execution. This riveting memoir allows young readers to learn about other cultures where freedoms they take for granted do not exist.
Absolutely essential reading for those curious about refugees and/or the ways in which young people have put their lives on the line to escape from oppressive governmental regimes.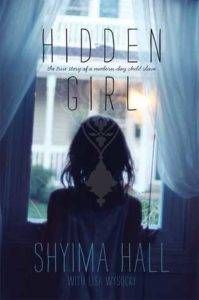 Hidden Girl by Shyima Hall
Shyima Hall was born in Egypt on September 29, 1989, the seventh child of desperately poor parents. When she was eight, her parents sold her into slavery. Shyima then moved two hours away to Egypt's capitol city of Cairo to live with a wealthy family and serve them eighteen hours a day, seven days a week. When she was ten, her captors moved to Orange County, California, and smuggled Shyima with them. Two years later, an anonymous call from a neighbor brought about the end of Shyima's servitude—but her journey to true freedom was far from over.
A volunteer at her local police department since she was a teenager, Shyima is passionate about helping to rescue others who are in bondage. Now a US citizen, she regularly speaks out about human trafficking and intends to one day become an immigration officer. In Hidden Girl, Shyima candidly reveals how she overcame her harrowing circumstances and brings vital awareness to a timely and relevant topic.
Pair this book up with any of the novels highlighted in this round-up of YA books about trafficking.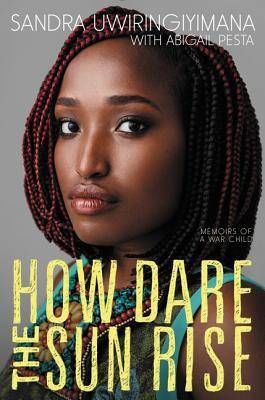 How Dare The Sun Rise by Sandra Uwiringiyimana
Sandra was just ten years old when she found herself with a gun pointed at her head. She had watched as rebels gunned down her mother and six-year-old sister in a refugee camp. Remarkably, the rebel didn't pull the trigger, and Sandra escaped.
Thus began a new life for her and her surviving family members. With no home and no money, they struggled to stay alive. Eventually, through a United Nations refugee program, they moved to America, only to face yet another ethnic disconnect. Sandra may have crossed an ocean, but there was now a much wider divide she had to overcome. And it started with middle school in New York.
In this memoir, Sandra tells the story of her survival, of finding her place in a new country, of her hope for the future, and how she found a way to give voice to her people.
Loved Ishmael Beah's A Long Way Gone? This one will engage you in the same way.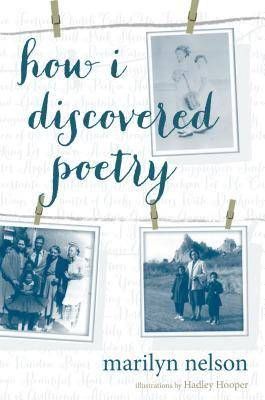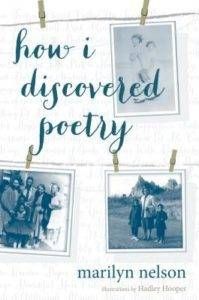 How I Discovered Poetry by Marilyn Nelson
Looking back on her childhood in the 1950s, Newbery Honor winner and National Book Award finalist Marilyn Nelson tells the story of her development as an artist and young woman through fifty eye-opening poems. Readers are given an intimate portrait of her growing self-awareness and artistic inspiration along with a larger view of the world around her: racial tensions, the Cold War era, and the first stirrings of the feminist movement.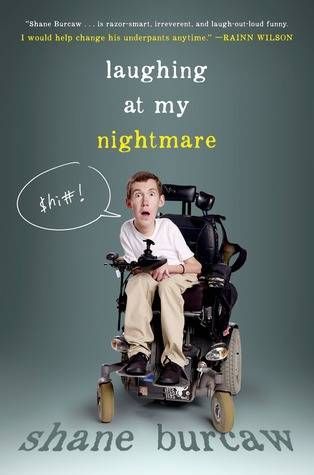 Laughing At My Nightmare by Shane Burcaw
With acerbic wit and a hilarious voice, Shane Burcaw's Laughing at My Nightmare describes the challenges he faces as a twenty-one-year-old with spinal muscular atrophy. From awkward handshakes to having a girlfriend and everything in between, Shane handles his situation with humor and a "you-only-live-once" perspective on life. While he does talk about everyday issues that are relatable to teens, he also offers an eye-opening perspective on what it is like to have a life threatening disease.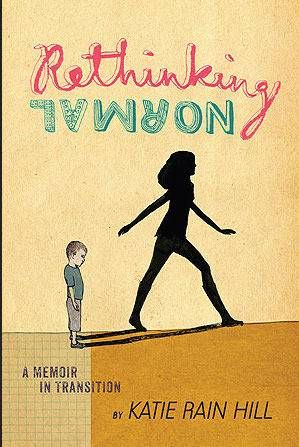 Rethinking Normal by Katie Rain Hill
Have you ever worried that you'd never be able to live up to your parents' expectations? Have you ever imagined that life would be better if you were just invisible? Have you ever thought you would do anything–anything–to make the teasing stop? Katie Hill had and it nearly tore her apart.
Katie never felt comfortable in her own skin. She realized very young that a serious mistake had been made; she was a girl who had been born in the body of a boy. Suffocating under her peers' bullying and the mounting pressure to be "normal," Katie tried to take her life at the age of eight years old. After several other failed attempts, she finally understood that "Katie"–the girl trapped within her–was determined to live.
In this first-person account, Katie reflects on her pain-filled childhood and the events leading up to the life-changing decision to undergo gender reassignment as a teenager. She reveals the unique challenges she faced while unlearning how to be a boy and shares what it was like to navigate the dating world and experience heartbreak for the first time in a body that matched her gender identity. Told in an unwaveringly honest voice, Rethinking Normal is a coming-of-age story about transcending physical appearances and redefining the parameters of "normalcy" to embody one's true self.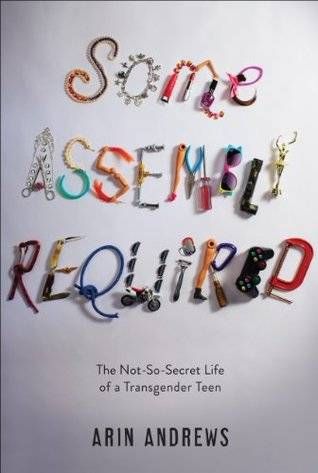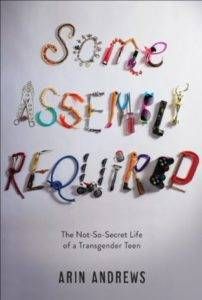 Some Assembly Required by Arin Andrews
Seventeen-year-old Arin Andrews shares all the hilarious, painful, and poignant details of undergoing gender reassignment as a high school student in this winning memoir. We've all felt uncomfortable in our own skin at some point, and we've all been told that it's just a part of growing up. But for Arin Andrews, it wasn't a phase that would pass. He had been born in the body of a girl and there seemed to be no relief in sight. In this revolutionary memoir, Arin details the journey that led him to make the life-transforming decision to undergo gender reassignment as a high school junior. In his captivatingly witty, honest voice, Arin reveals the challenges he faced as a girl, the humiliation and anger he felt after getting kicked out of his private school, and all the changes, both mental and physical, he experienced once his transition began. Arin also writes about the thrill of meeting and dating a young transgender woman named Katie Hill and the heartache that followed after they broke up.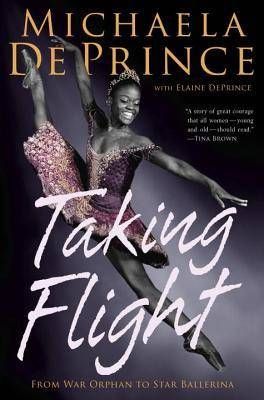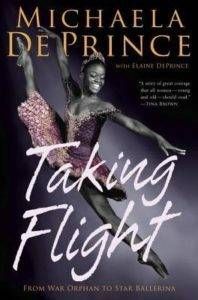 Taking Flight by Michaela DePrince
Michaela DePrince was known as girl Number 27 at the orphanage, where she was abandoned at a young age and tormented as a "devil child" for a skin condition that makes her skin appear spotted. But it was at the orphanage that Michaela would find a picture of a beautiful ballerina en pointe that would help change the course of her life.
At the age of four, Michaela was adopted by an American family, who encouraged her love of dancing and enrolled her in classes. She went on to study at the Jacqueline Kennedy Onassis School at the American Ballet Theatre and is currently a member of the Dutch National Ballet's junior company. She has appeared in the ballet documentary "First Position," as well as on "Dancing with the Stars, Good Morning America," and "Nightline."
In this engaging, moving, and unforgettable memoir, Michaela shares her dramatic journey from an orphan in West Africa to becoming one of ballet's most exciting rising stars.
This book is for any reader who loves a ballet story, and it would pair well with any of these dance-themed YA titles featuring characters of color. If Michaela's voice and story excite your reading tastes, she has an essay with her sister Mia in Here We Are: Feminism For The Real World which expands upon her growing name recognition and what she hopes to give back to the world.
Want more "3 On A YA Theme" posts? Gotcha covered.