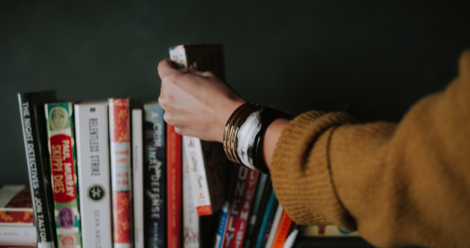 This content contains affiliate links. When you buy through these links, we may earn an affiliate commission.
"3 On A YA Theme" is sponsored by After The Shot Drops by Randy Ribay from Houghton Mifflin Harcourt Young Readers.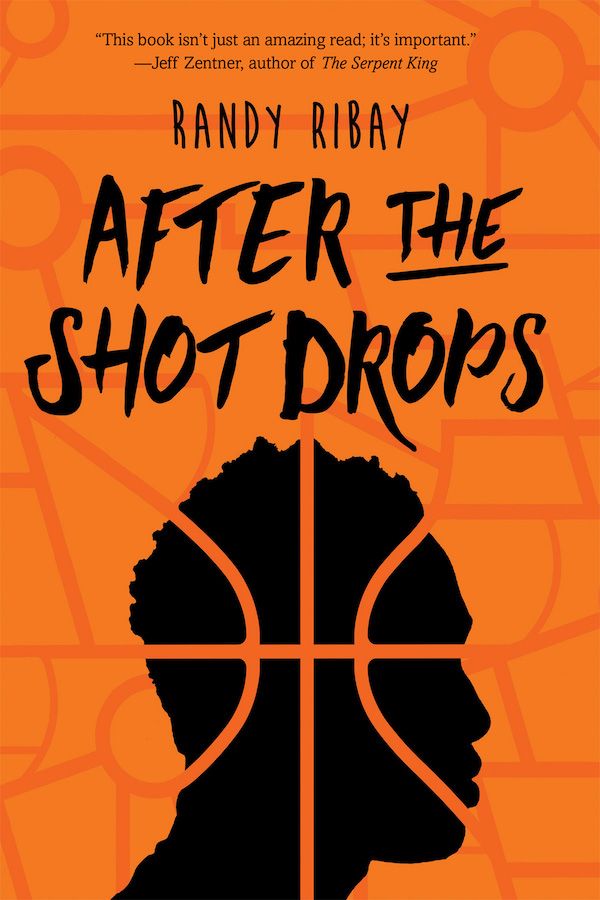 Bunny and Nasir have been best friends forever, but when Bunny accepts an athletic scholarship across town, Nasir feels betrayed. While Bunny tries to fit in with his new, privileged peers, Nasir spends more time with his cousin, Wallace, who is being evicted. A powerful novel about friendship, basketball, and one teen's mission to create a better life for his family. Written in the tradition of Jason Reynolds, Matt de la Peña, and Walter Dean Myers, After the Shot Drops is a heart-pounding story about the responsibilities of great talent and the importance of compassion.
---
Every quarter, I do a round-up of the YA books hitting shelves. But that list can be huge and overwhelming. Where do you start?
To make navigating that list a little bit easier, as well as to help make more helpful entry points into YA for new readers, once a month "3 On A YA Theme" will highlight three big YA fiction titles hitting shelves. These will range from big, buzzy titles to titles which, while maybe not as big, sound like ones Riot readers would love to know about. Since I can't read everything in time to post these pieces (though I do read an unbelievable amount of reviews of them), descriptions will come from Goodreads, with additional commentary where appropriate. Each month's list will also include one YA nonfiction title, to round out your reading.
So let's dive right into what you should hurry to put your holds on—or spend your cash on—for March 2018.
I cheated and included four fiction titles because March is a delicious month for YA.
Leigh Chen Sanders is absolutely certain about one thing: When her mother died by suicide, she turned into a bird.
Leigh, who is half Asian and half white, travels to Taiwan to meet her maternal grandparents for the first time. There, she is determined to find her mother, the bird. In her search, she winds up chasing after ghosts, uncovering family secrets, and forging a new relationship with her grandparents. And as she grieves, she must try to reconcile the fact that on the same day she kissed her best friend and longtime secret crush, Axel, her mother was taking her own life.
Alternating between real and magic, past and present, friendship and romance, hope and despair, The Astonishing Color of After is a novel about finding oneself through family history, art, grief, and love.
With her characteristic wit and dazzling drawings, celebrated graphic novelist Penelope Bagieu profiles the lives of these feisty female role models, some world famous, some little known. From Nellie Bly to Mae Jemison or Josephine Bakerto Naziq al-Abid, the stories in this comic biography are sure to inspire the next generation of rebel ladies.
Zélie Adebola remembers when the soil of Orïsha hummed with magic. Burners ignited flames, Tiders beckoned waves, and Zelie's Reaper mother summoned forth souls.
But everything changed the night magic disappeared. Under the orders of a ruthless king, maji were targeted and killed, leaving Zélie without a mother and her people without hope.
Now, Zélie has one chance to bring back magic and strike against the monarchy. With the help of a rogue princess, Zélie must outwit and outrun the crown prince, who is hell-bent on eradicating magic for good.
Danger lurks in Orïsha, where snow leoponaires prowl and vengeful spirits wait in the waters. Yet the greatest danger may be Zélie herself as she struggles to control her powers—and her growing feelings for the enemy.
The Poet X by Elizabeth Acevedo
A young girl in Harlem discovers slam poetry as a way to understand her mother's religion and her own relationship to the world. Debut novel of renowned slam poet Elizabeth Acevedo.
Xiomara Batista feels unheard and unable to hide in her Harlem neighborhood. Ever since her body grew into curves, she has learned to let her fists and her fierceness do the talking.
But Xiomara has plenty she wants to say, and she pours all her frustration and passion onto the pages of a leather notebook, reciting the words to herself like prayers—especially after she catches feelings for a boy in her bio class named Aman, who her family can never know about. With Mami's determination to force her daughter to obey the laws of the church, Xiomara understands that her thoughts are best kept to herself.
So when she is invited to join her school's slam poetry club, she doesn't know how she could ever attend without her mami finding out, much less speak her words out loud. But still, she can't stop thinking about performing her poems.
Because in the face of a world that may not want to hear her, Xiomara refuses to be silent.
Juliette Ferrars thought she'd won. She took over Sector 45, was named the new Supreme Commander, and now has Warner by her side. But she's still the girl with the ability to kill with a single touch—and now she's got the whole world in the palm of her hand. When tragedy hits, who will she become? Will she be able to control the power she wields and use it for good?
Yes: this is a new book in the "Shatter Me" series.
Want more "3 On A YA Theme" posts? Gotcha covered.