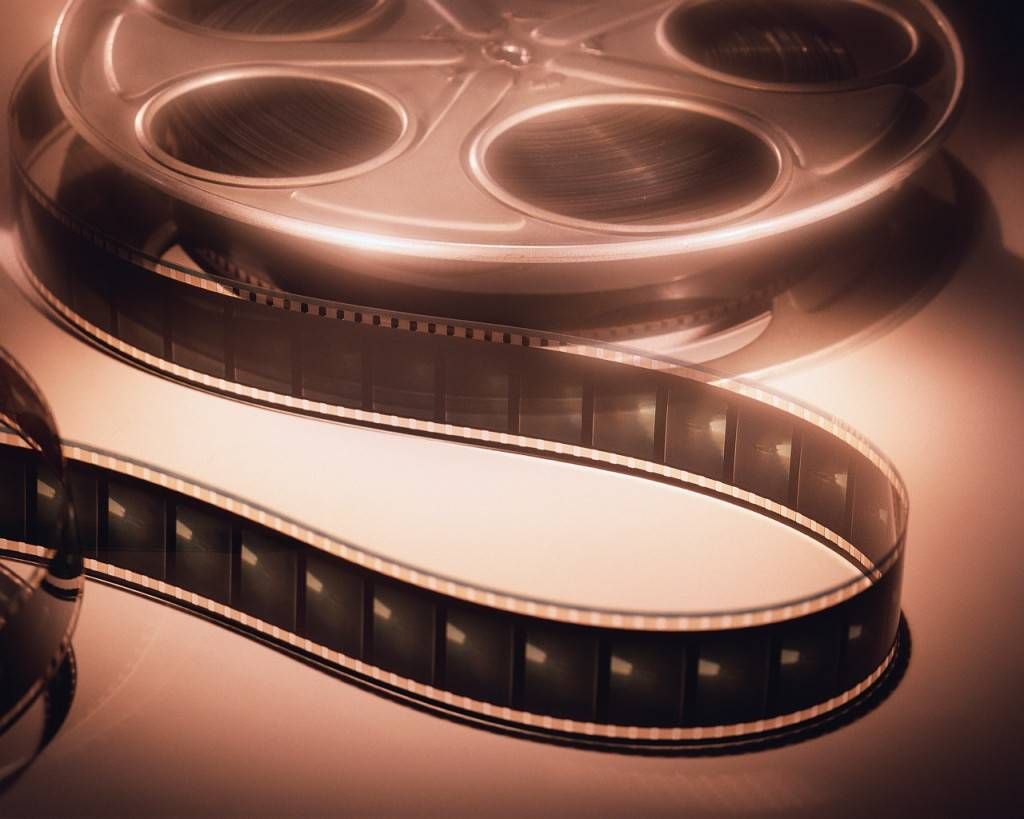 This content contains affiliate links. When you buy through these links, we may earn an affiliate commission.
YA books have been raking in big money at the box office in recent years. Even smaller, less blockbuster-y titles have provided an opportunity for fans to see their favorite stories come to life in a way that YA-to-film adaptations have never seen before. This is a continually-growing sector of film, and it's exciting to see what books that we hear about getting optioned for film ultimately end up as movies we can enjoy.
While there are plenty of lists out there rounding-up tons of the bigger titles hitting screens this year, I thought it would be interesting to talk about three films coming out soon that have been talked about a little less than others. All three look like the kinds of films that fans of the books — as well as those unfamiliar with the original books — could enjoy.
The Seventh Son, out February 6.
[youtube]https://youtu.be/TXiNkOjM7oM[/youtube]
Despite sharing a title with an Orson Scott Card novel, The Seventh Son is based on an entirely different novel — and actually, it's based on an entire YA series by Joseph Delaney called The Last Apprentice. The first book published in 2006.
Here's the film's official description:
In a time of enchantments when legends and magic collide, the sole remaining warrior of a mystical order (Oscar® winner Jeff Bridges) travels to find a prophesized hero born with incredible powers, the last Seventh Son (Ben Barnes). Torn from his quiet life as a farmhand, the unlikely young hero embarks on a daring adventure with his battle-hardened mentor to vanquish a dark queen (Julianne Moore) and the army of supernatural assassins she has dispatched against their kingdom.
Sergei Bodrov directed Seventh Son from a screenplay by Charles Leavitt and Steve Knight and a screen story by Matt Greenberg, based on the book series "The Last Apprentice" by Joseph Delaney. The film is produced by Basil Iwanyk, Thomas Tull and Lionel Wigram. Jon Jashni, Brent O'Connor and Alysia Cotter are executive producers, with Jillian Share and Erica Lee co-producing. The film will be released in 3D.
The DUFF, out February 20.
[youtube]https://www.youtube.com/watch?v=cISh0wmeZBQ#t=25[/youtube]
The DUFF is based on Kody Keplinger's debut novel of the same name, which came out in 2010. Fun fact: Keplinger wrote and published the novel when she herself was a teenager.
Here's the official description for the film:
Bianca (Mae Whitman) is a content high school senior whose world is shattered when she learns the student body knows her as 'The DUFF' (Designated Ugly Fat Friend) to her prettier, more popular friends (Skyler Samuels & Bianca Santos). Now, despite the words of caution from her favorite teacher (Ken Jeong), she puts aside the potential distraction of her crush, Toby (Nick Eversman), and enlists Wesley (Robbie Amell), a slick but charming jock, to help reinvent herself. To save her senior year from turning into a total disaster, Bianca must find the confidence to overthrow the school's ruthless label maker Madison (Bella Thorne) and remind everyone that no matter what people look or act like, we are all someone's DUFF.
Sold, out in March.
[vimeo]https://vimeo.com/100906572[/vimeo]
Sold is based on Patricia McCormick's verse novel of the same name. While it's a novel, rather than non-fiction, McCormick based it on real life events and her own research. I've seen virtually nothing talking about this book being made into a film, and it looks like it'll be a limited release, but if it's anything at all like the book, it's a must-see.
Here's the official description:
Based on true stories, SOLD, is the story of Lakshmi who journeys from a pastoral, rural village in Nepal to a gritty brothel/prison called Happiness House in Kolkata, India.
Through one extraordinary girl's story, SOLD illustrates the brutality of child trafficking, which affects millions of children around the globe every year. Globally the average age of a trafficked girl is thirteen, the same age as the girl in the film. SOLD is a call to action, and a testament to the power and resilience of the human spirit.
We hope our film, SOLD, will inspire a global movement to address this crime domestically and internationally.
SOLD is directed by Academy and Emmy award-winner, Jeffrey D. Brown, Executive Produced by two time Academy Award winner, Emma Thompson, Produced by Jane Charles, Co-Produced by Katie Mustard and Written by Joseph Kwong and Jeffrey D. Brown.
Eager for more 3 On A YA Theme posts? Got you covered:
3 On A YA Theme: Historical Fiction in Verse
3 On A YA Theme: Candy-Covered YA
3 On A YA Theme: Trans Experiences and Identities
3 On A YA Theme: 3 You May Have Missed in 2014
3 On A YA Theme: Characters with Disabilities
3 On A YA Theme: 3 YA Set in Africa
3 On A YA Theme: Beautiful Covers of Anne of Green Gables
3 On A YA Theme: Modern Takes on Little Women
3 On A YA Theme: It's Basketball Season
3 On A YA Theme: Teens Who Are Writers
3 On A YA Theme: Parents Who Are Writers
3 On A YA Theme: It's Halloween
3 On A YA Theme: Girls Who Dig Horror Movies
3 On A YA Theme: Be Ready to Be Scared
3 On A YA Theme: If You Love Watching Supernatural
3 On A YA Theme: YA-Inspired Art
3 On A YA Theme: YA Films on Netflix Instant
3 On A YA Theme: More YA Films on Netflix Instant
3 On A YA Theme: Astral Projection
3 On A YA Theme: Dolls On Covers
3 On A YA Theme: Girls Who Run
3 On A YA Theme: Dystopian YA Nail Polish
____________________
Get a box of YA books and bookish goodies in the mail every quarter with our new YA Quarterly Box! Sign up here.