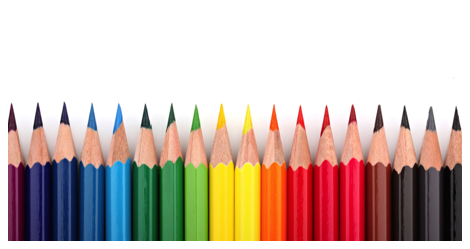 This content contains affiliate links. When you buy through these links, we may earn an affiliate commission.
This week's "3 On A YA Theme" is sponsored by Wires and Nerve by Marissa Meyer.
In her first graphic novel, bestselling author Marissa Meyer extends the world of the Lunar Chronicles with a brand-new,action-packed story about Iko, the android with a heart of (mechanized) gold.When rogue packs of wolf-hybrid soldiers threaten the tenuous peace alliance between Earth and Luna, Iko takes it upon herself to hunt down the soldiers' leader. She is soon working with a handsome royal guard who forces her to question everything she knows about love, loyalty, and her own humanity. With appearances by Cinder, Cress, Scarlet, Winter, and the rest of the Rampion crew, this is a must-have for fans of the bestselling series.
---
Wires and Nerve is Marissa Meyer's first foray into writing graphic novels. A story set in the world of the Lunar Chronicles, the format change gives readers an opportunity to experience familiar settings and characters but in a completely new, fresh way.
Meyer isn't the first YA author to jump from traditional prose to the comic format. In this week's edition of "why bother limiting it to 3" on a YA theme, let's take a deep dive into the YA novels which were adapted into a comic format, with the writing of that comic being done by the book's original author.
In other words, graphic adaptations of YA novels by the original YA writers.
I've excluded the classics which have been adapted into graphic novels for teens because, well, they don't fit the criteria of "adapted by the author" — though it'd be neat to see Shakespeare take on the comic format. I've also excluded titles which were "based on" the book by an author and adapted by a different author, such as the graphic adaptation of Walter Dean Myers's Monster.
These are books where YA authors have stretched their skills to writing for comics.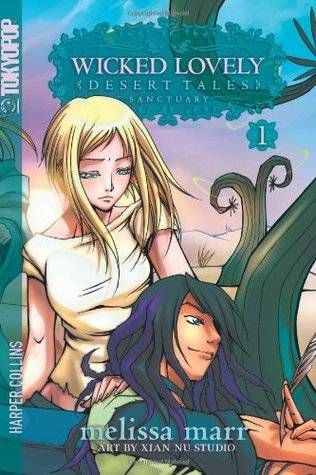 Wicked Lovely: Desert Tales by Melissa Marr, illustrated by Xian Nu Studio (series)
The desert is far away from the schemes of the Faerie Courts—and that's how Rika likes it. Once a mortal and now a faery, Rika seeks isolation and revels in her ability to appear invisible to humans. Then, she meets him. Artistic and kind, Jayce is the last person Rika wants to hide from.
But change is coming, challenging Rika's freedom and her new romance, as her past pursues her, even into the heart of the desert.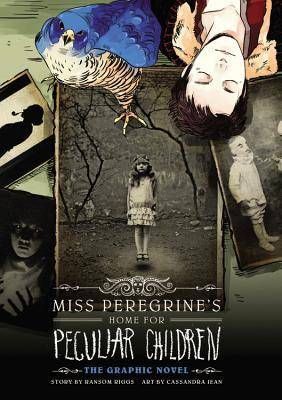 Miss Peregrine's Home for Peculiar Children: The Graphic Novel by Ransom Riggs, illustrated by Cassandra Jean
When Jacob Portman was a boy, his grandfather regaled him with stories of his fantastic life at Miss Peregrine's home during the Second World War, even sharing photos of the remarkable children with whom he resided. As Jacob grew up, though, he decided that these photos were obvious fakes, simple forgeries designed to stir his youthful imagination. Or were they…?
Following his grandfather's death – a scene Jacob literally couldn't believe with his own eyes – the sixteen-year-old boy embarks on a mission to disentangle fact from fiction in his grandfather's tall tales. But even his grandfather's elaborate yarns couldn't prepare Jacob for the eccentricities he will discover at Miss Peregrine's Home for Peculiar Children!
Uglies: Shay's Story by Scott Westerfeld and Devin Grayson, illustrated by Steven Cummings (series)
Uglies told Tally Youngblood's version of life in Uglyville and the budding rebellion against the Specials. Now comes an exciting graphic novel revealing new adventures in the Uglies world—as seen through the eyes of Shay, Tally's rebellious best friend who's not afraid to break the rules, no matter the cost.
A few months shy of her sixteenth birthday, Shay eagerly awaits her turn to become a Pretty—a rite-of-passage operation called "the Surge" that transforms ordinary Uglies into paragons of beauty. Yet after befriending the Crims, a group of fellow teens who refuse to take anything in society at face value, Shay starts to question the whole concept. And as the Crims explore beyond the monitored borders of Uglyville into the forbidden, ungoverned wild, Shay must choose between the perks of being Pretty and the rewards of being real.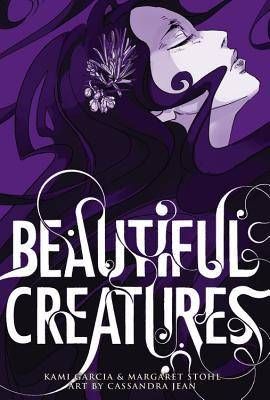 Beautiful Creatures: The Graphic Novel by Kami Garcia & Margaret Stohl, illustrated by Cassandra Jean
In crisp black and white manga pictures, Ethan Wate narrates his dreams, haunted an unreachable raven-haired beauty. When she moves into the small Southern town Blackwood mansion of her protective Uncle Macon, Ethan is inexplicably drawn to her. As her 16th birthday nears, Lena must choose – or will the family curse choose for her?
There were no surprises in Gatlin County .. the middle of nowhere.
I couldn't have been more wrong.
There was a curse.
There was a girl.
And in the end, there was a grave.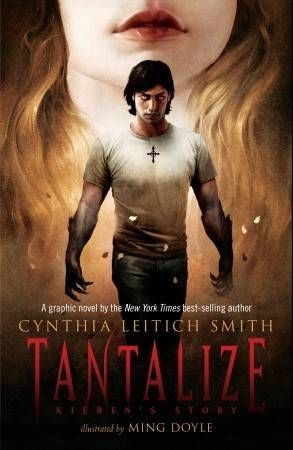 Tantalize: Kieren's Story by Cynthia Leitich Smith, illustrated by Ming Doyle (series)
As a hybrid werewolf, Kieren is destined to join an urban Wolf pack and learn to master his shift. Soon, he'll leave everything behind: home, school, his family, and Quincie, his human best friend . . . who's beginning to be a whole lot more than a friend. For years, Kieren has managed to keep his desires– and his wolf– at bay. But when the chef at Quincie' s family restaurant is brutally murdered, Kieren resolves to be there for her, even if it means being framed. Even if it means watching Quincie's beloved restaurant morph into a vampire lair. But when the new chef begins wooing her, how long can Kieren control his claws? How long can he protect Quincie– and himself? In an elegant graphic edition featuring cinematic sequential art by debut artist Ming Doyle and lush, romantic cover art by Sam Weber , bestselling author Cynthia Leitich Smith re-envisions her delicious dark fantasy through wolfish eyes.
Avalon High: Coronation by Meg Cabot, illustrated by Jinky Coronado (series)
Being a new student at Avalon High has been exciting for Ellie, to say the least–she's an honor student, a star on the track team, and, oh yeah, dating the super-hot class president, Will. Who also happens to be the alleged reincarnation of King Arthur.
Ellie couldn't be happier to have Will in her life, but she's also worried that his estrangement from his parents is tearing him apart. To make matters worse, Will's doubt that he really is King Arthur could prevent the Merlin Prophecy–an age of enlightenment–from occurring. Can Ellie convince Will to believe in something that even she isn't sure about? And more importantly, can she get him to give his parents another chance?
With all the mythology and mysticism of avalon high, Meg Cabot's very first manga is indeed a tale for the ages.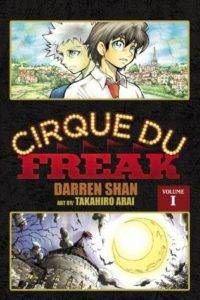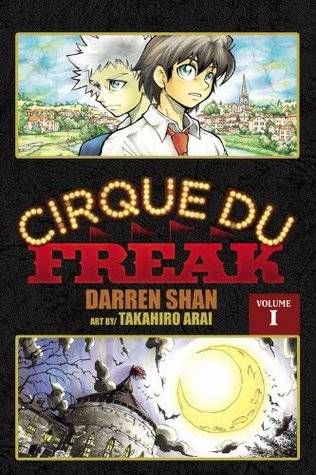 Cirque Du Freak: The Manga by Darren Shan, illustrated by Takahiro Arai (series)
Darren Shan was an average kid until destiny brought him to the Cirque Du Freak. Now Darren's been immersed into a shadowy world inhabited by vampires, werewolves and strange creatures the likes of which he's never imagined, and his life will be changed forever!
Want more "3 On A YA Theme" posts? Gotcha covered.