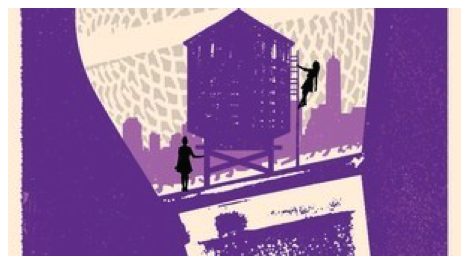 This content contains affiliate links. When you buy through these links, we may earn an affiliate commission.
We've got a sweet little Instagram account if we do say so ourselves (and we do). Come check it out…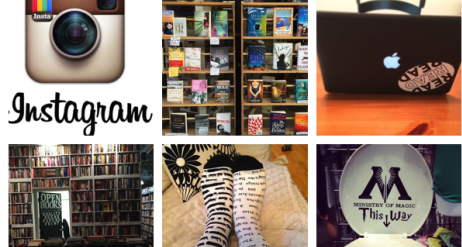 ---
A few years ago, the Australian cover for Vikki Wakefield's Friday Brown looked like this:
That cover struck me immediately. It was so different, and I hoped that when the book came to the US, it would look similarly.
It did not.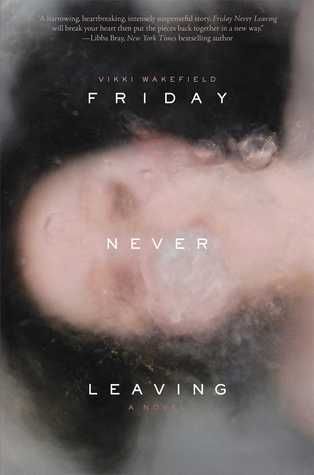 The book's title changed to Friday Never Leaving, as did the image. That cover, which came with the US edition's publication in 2013, looked pretty generic and fell into the "girls under water" trend in YA covers that went on for a very, very long time. Which isn't to say the cover isn't fitting — it is to the story — but it's not as memorable as the water tower cover.
Which, too, is fitting to the story.
We're now late into 2016, and I've noticed an interesting trend. . . the water tower.
Where the water tower didn't make the leap across the world a few years ago, it's now making a large and in charge appearance in YA in the US now. And even though it's a clear microtrend, these covers each stand on their own. Two of these books are available now, having published in the last couple of months, and one will be publishing in early 2017.
When the Moon Was Ours by Anna-Marie McLemore
To everyone who knows them, best friends Miel and Sam are as strange as they are inseparable. Roses grow out of Miel's wrist, and rumors say that she spilled out of a water tower when she was five. Sam is known for the moons he paints and hangs in the trees, and for how little anyone knows about his life before he and his mother moved to town.
But as odd as everyone considers Miel and Sam, even they stay away from the Bonner girls, four beautiful sisters rumored to be witches. Now they want the roses that grow from Miel's skin, convinced that their scent can make anyone fall in love. And they're willing to use every secret Miel has fought to protect to make sure she gives them up.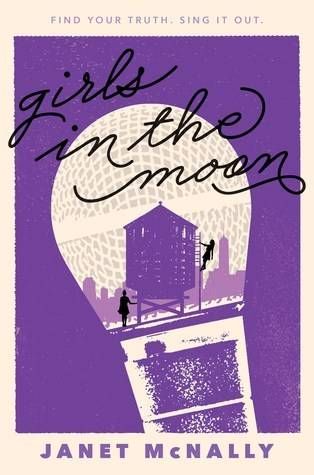 Girls in the Moon by Janet McNally (HarperTeen, November 29)
Everyone in Phoebe Ferris's life tells a different version of the truth. Her mother, Meg, ex–rock star and professional question evader, shares only the end of the story—the post-fame calm that Phoebe's always known. Her sister, Luna, indie-rock darling of Brooklyn, preaches a stormy truth of her own making, selectively ignoring the facts she doesn't like. And her father, Kieran, the cofounder of Meg's beloved band, hasn't said anything at all since he stopped calling three years ago.
But Phoebe, a budding poet in search of an identity to call her own, is tired of half-truths and vague explanations. When she visits Luna in New York, she's determined to find out how she fits in to this family of storytellers, and to maybe even continue her own tale—the one with the musician boy she's been secretly writing for months. Told in alternating chapters, Phoebe's first adventure flows as the story of Meg and Kieran's romance ebbs, leaving behind only a time-worn, precious pearl of truth about her family's past—and leaving Phoebe to take a leap into her own unknown future.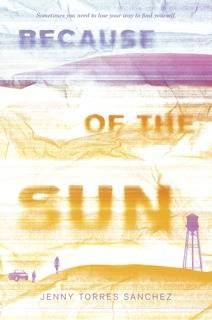 Because of the Sun by Jenny Torres Sanchez (Delacorte, January 3)
Dani Falls learned to tolerate her existence in suburban Florida with her brash and seemingly unloving mother by embracing the philosophy Why care? It will only hurt. So when her mother is killed in a sudden and violent manner, Dani goes into an even deeper protection mode, total numbness. It's the only way she can go on.
But when Dani chooses The Stranger by Albert Camus as summer reading for school, it feels like fate. The main character's alienation after his mother's death mirrors her own.
Dani's life is thrown into further turmoil when she is sent to New Mexico to live with an aunt she never knew she had. The awkwardness between them is palpable. To escape, Dani takes long walks in the merciless heat. One day, she meets Paulo, who understands how much Dani is hurting. Although she is hesitant at first, a mutual trust and affection develop between Dani and Paulo, and Dani begins to heal. And as she and her aunt begin to connect, Dani learns about her mother's past. Forgiving isn't easy, but maybe it's the only way to move forward.
Want more "3 On A YA Theme" posts? Gotcha covered.