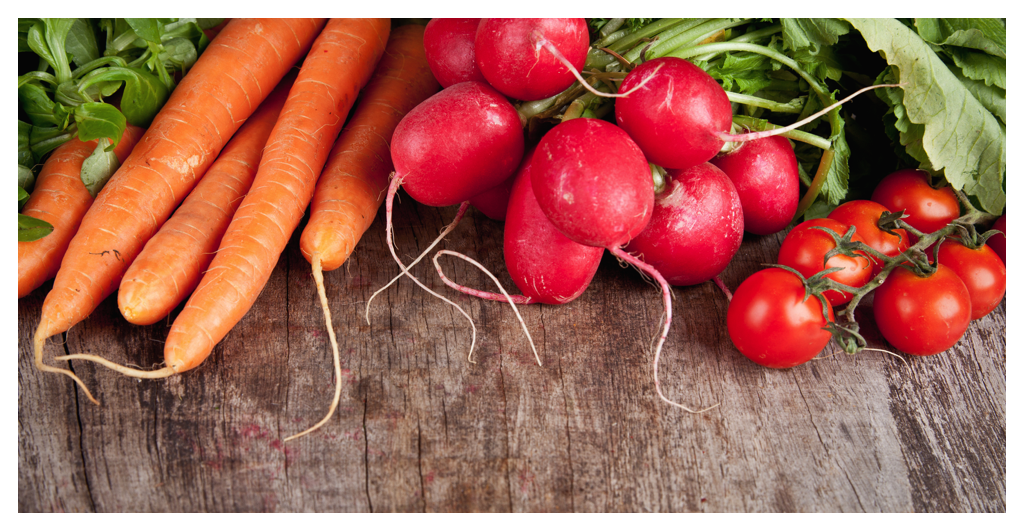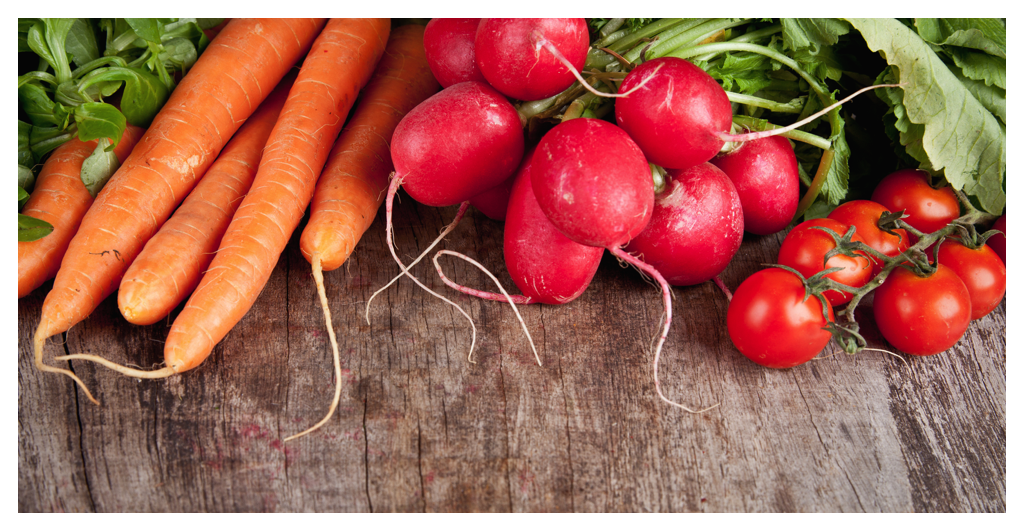 This content contains affiliate links. When you buy through these links, we may earn an affiliate commission.
This week's 3 On a YA Theme is sponsored by our What's Up in YA? Newsletter! Sign up to get a biweekly collection of everything that's happening in YA, right in your inbox.
---
June 16 is Fresh Veggies Day (whatever that means) and June 17 is Eat Your Vegetables Day. As a fan of vegetables, both of these so-called celebrations are ones I can get behind.
They got me thinking, of course, about diet and eating preferences. I'm not a red meat eater and my regular meat consumption is very low — if I could get away with not eating it at all, I would, but I can't for a number of reasons. But reading about vegetarians is a thing I can do, and I love whenever a character brings up their choices in a story. It's always fascinating to me to know the whys and hows, as well as how those things play a role in their daily lives.
Here's a look at 3 (+3) YA books featuring vegetarian and/or vegan characters. Grab yourself a green smoothie or a delicious fresh salad and dig in. As always, this isn't comprehensive, so feel free to share more in the comments (I know there are many more than those listed here, but I go for genre/appeal variety!).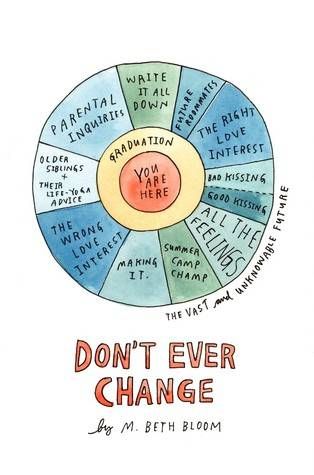 Don't Ever Change by M. Beth Bloom
Eva has always wanted to write a modern classic—one that actually appeals to her generation. The only problem is that she has realized she can't "write what she knows" because she hasn't yet begun to live. So before heading off to college, Eva is determined to get a life worth writing about.
Soon Eva's life encounters a few unexpected plot twists. She becomes a counselor at a nearby summer camp—a job she is completely unqualified for. She starts growing apart from her best friends before they've even left for school. And most surprising of all, she begins to fall for the last guy she would have ever imagined. But no matter the roadblocks, or writer's blocks, it is all up to Eva to figure out how she wants this chapter in her story to end.
A La Carte by Tanita S. Davis
SEVENTEEN-YEAR-OLD LAINEY DREAMS of becoming a world famous chef one day and maybe even having her own cooking show. (Do you know how many African American female chefs there aren't? And how many vegetarian chefs have their own shows? The field is wide open for stardom!) But when her best friend—and secret crush—suddenly leaves town, Lainey finds herself alone in the kitchen. With a little help from Saint Julia (Child, of course), Lainey finds solace in her cooking as she comes to terms with the past and begins a new recipe for the future.
The Lighter Side of Life and Death by CK Kelly Martin
Sixteen-year-old Mason Rice is having the night of his life. He's just delivered an incredible performance in the school play, basked in celebratory afterglow vibes at the party of the year, and lost his virginity to one of his best friends—the gorgeous but previously unobtainable Kat Medina. His dreams are coming true, and the future looks golden.
Unfortunately, Kat sees things very differently. Crossing the friendship line was a big mistake, and all she wants is to forget it and move on, even if that means forgetting Mason altogether. What's a guy to do? Well, if you're Mason, you hang your hopes on the first attractive twenty-three-year-old you cross paths with. At first Mason wonders if he's imagining the chemistry . . . until Colette invites him over to her apartment. Suddenly Mason's living in a whole new world.
Inheritance Cycle series by Chrisopher Paolini
One boy. One dragon. A world of adventure.
When Eragon finds a polished blue stone in the forest, he thinks it is the lucky discovery of a poor farm boy; perhaps it will buy his family meat for the winter. But when the stone brings a dragon hatchling, Eragon realizes he has stumbled upon a legacy nearly as old as the Empire itself.
Overnight his simple life is shattered, and he is thrust into a perilous new world of destiny, magic, and power. With only an ancient sword and the advice of an old storyteller for guidance, Eragon and the fledgling dragon must navigate the dangerous terrain and dark enemies of an Empire ruled by a king whose evil knows no bounds.
Can Eragon take up the mantle of the legendary Dragon Riders? The fate of the Empire may rest in his hands.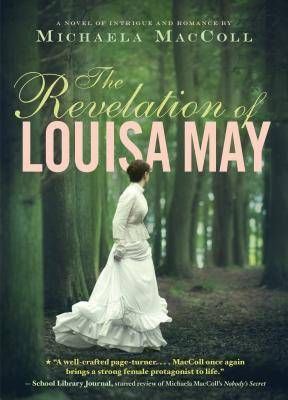 The Revelation of Louisa May by Michaela MacCall
Louisa May Alcott can't believe it—her mother is leaving for the summer to earn money for the family and Louisa is to be in charge of the household. How will she find the time to write her stories, much less have any adventures of her own? But before long, Louisa finds herself juggling her temperamental father, a mysterious murder, a fugitive seeking refuge along the Underground Railroad, and blossoming love.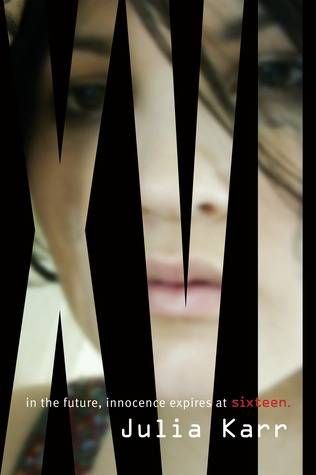 XXVI by Julia Karr
Every girl gets one.
An XVI tattoo on the wrist–sixteen.
Some girls can't wait to be sixteen, to be legal. Nina is not one of them. Even though she has no choice in the matter, she knows that so long as her life continues as normal, everything will be okay.
Then, with one brutal strike, Nina's normal is shattered; and she discovers that nothing that she believed about her life is true. But there's one boy who can help–and he just may hold the key to her past.
But with the line between attraction and danger as thin as a whisper, one thing is for sure…
For Nina, turning sixteen promises to be anything but sweet.
Want more "3 On A YA Theme" posts? Gotcha covered.