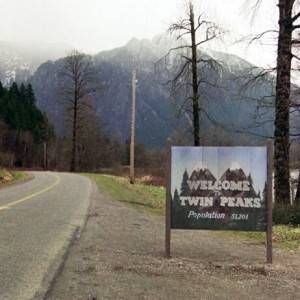 This content contains affiliate links. When you buy through these links, we may earn an affiliate commission.
I love Twin Peaks. I watched it for the first time a couple of years ago, but I've been itching to go back and rewatch it. I'm half-way through the second time now, and I think I love it even more than I did before. With better knowledge of the characters, I'm getting such a stronger sense of the strange dynamics between and among them in ways I did not before — the story is never *really* about finding out who killed Laura Palmer. The fact so few of the character motives are immediately known and so few of the characters are particularly reliable add further layers to the story.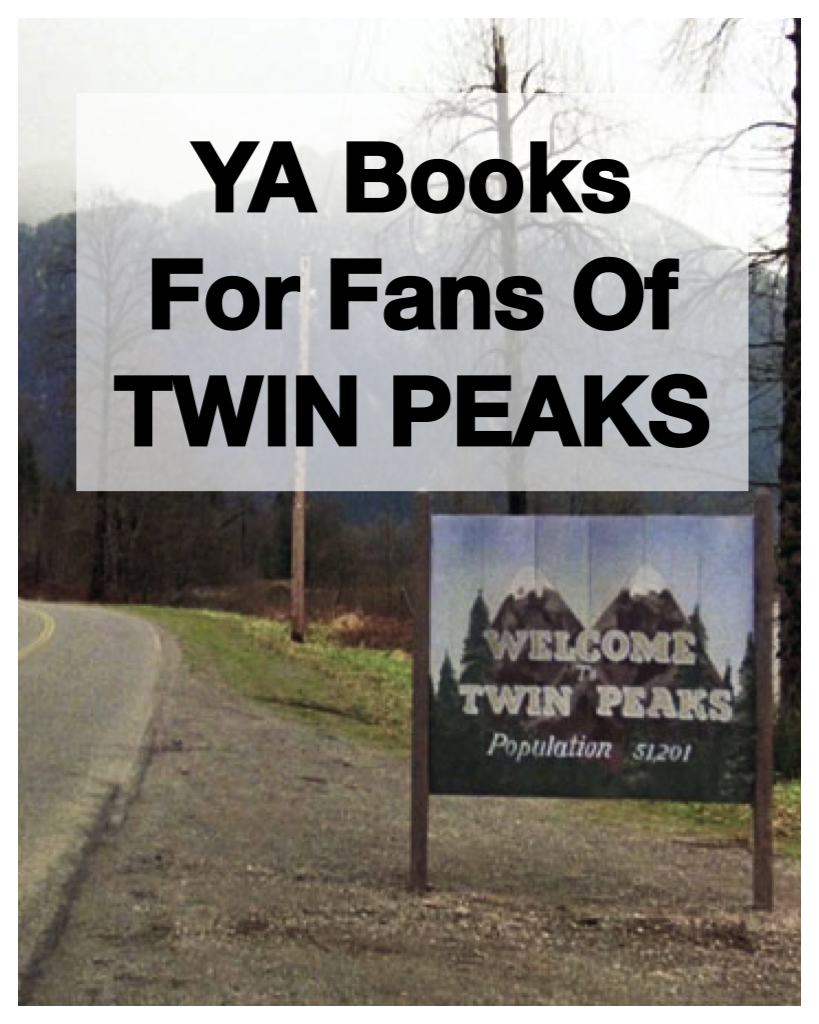 There's so much here that has teen appeal, since so much of the story features teenage characters. And without doubt, Audrey Horne is one of the most fascinating teen characters to watch and analyze. Why does she want to ruin her family's future? Why does she fall so madly and deeply in love with Dale Cooper, a much older man? What makes her choose to turn everything around later on?
Not to mention, the dancing.
If we're being honest, Audrey is what so many teenage girls feel like inside but so rarely get to be on the outside.
Then there are the teens who are seeing one another in secret because they're involved in relationships with one another that no one else can know about — but really everyone already knows about because they're all so terrible at keeping them secret because they're teenagers. That takes reliability to a whole different level.
If you're a fan of stories full of strange, odd, unreliable characters bound to their community by choice or by force, then you'll love Twin Peaks. Of course, this is Book Riot and not "watch it on Netflix Riot," so I thought I'd take the ideas of what make Twin Peaks so great and look at YA books that do similar things with mystery, complex characters, an air of supernatural, and, potentially, murder. Books for fans of Twin Peaks aren't necessarily here for the same kind of stories than fans of teen sleuth Veronica Mars may be, despite some thematic similarities between the shows.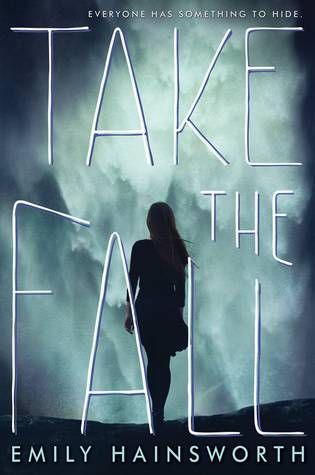 Take The Fall by Emily Hainsworth (Balzer + Bray, February 2)
Fear grips the residents of Hidden Falls the night Sonia Feldman and her best friend, Gretchen Meyer, are attacked in the woods. Sonia was lucky to escape with her life, but Gretchen's body is discovered at the bottom of a waterfall. Beautiful, popular, and seemingly untouchable, Gretchen can't be gone. Even as Sonia struggles with guilt and confusion over having survived, the whole town is looking to her for information…could she have seen something that will lead the police to the killer?
At the top of the list of suspects is Gretchen's ex-boyfriend—and Sonia's longtime enemy—Marcus Perez. So when Marcus comes to Sonia for help clearing his name, she agrees, hoping to find evidence the police need to prove he's the killer. But as Gretchen's many secrets emerge and the suspects add up, Sonia feels less sure of Marcus's involvement, and more afraid for herself. Could Marcus, the artist, the screwup, the boy she might be falling for have attacked her? Killed her best friend? And if it wasn't him in the woods that night…who could it have been?
If I'm being honest…it was reading an early copy of Take The Fall late last year that made me want to return to Twin Peaks. The inspiration is obvious but Hainsworth's book is fresh with some great twists. Sonia had me questioning a lot of things from the start and I appreciated never really knowing if what I thought I knew was truth or was something I was supposed to be led to believe.
Imaginary Girls by Nova Ren Suma
Chloe's older sister, Ruby, is the girl everyone looks to and longs for, who can't be captured or caged. When a night with Ruby's friends goes horribly wrong and Chloe discovers the dead body of her classmate London Hayes left floating in the reservoir, Chloe is sent away from town and away from Ruby.
But Ruby will do anything to get her sister back, and when Chloe returns to town two years later, deadly surprises await. As Chloe flirts with the truth that Ruby has hidden deeply away, the fragile line between life and death is redrawn by the complex bonds of sisterhood.
Aside from the obvious mystery elements that make this a great read for Twin Peaks fans, as well as the obsessive attention paid to setting and place, what makes Suma's surreal novel such a solid comparable to the show is that she never once feels the need to explain the weird shit that happens. These characters do strange things in a place that is itself strange and the spirits roaming around? Also strange and yet oddly fitting.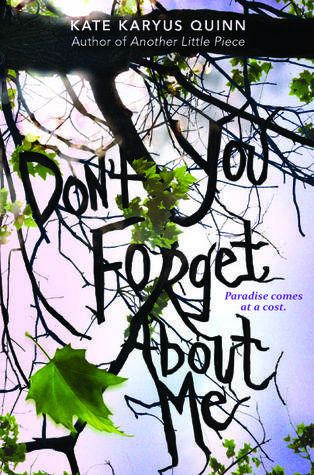 (Don't You) Forget About Me by Kate Karyus Quinn
Welcome to Gardnerville.
A place where no one gets sick. And no one ever dies.
Except…
There's a price to pay for paradise. Every fourth year, the strange power that fuels the town exacts its payment by infecting teens with deadly urges. In a normal year in Gardnerville, teens might stop talking to their best friends. In a fourth year, they'd kill them.
Four years ago, Skylar's sister, Piper, was locked away after leading sixteen of her classmates to a watery grave. Since then, Skylar has lived in a numb haze, struggling to forget her past and dull the pain of losing her sister. But the secrets and memories Piper left behind keep taunting Skylar—whispering that the only way to get her sister back is to stop Gardnerville's murderous cycle once and for all.
I haven't read this one yet but the by the sounds of it? It'll tick all the right Twin Peaks boxes. Especially the weird "wtf" ones.
Want more "3 On A YA Theme" posts? Gotcha covered.