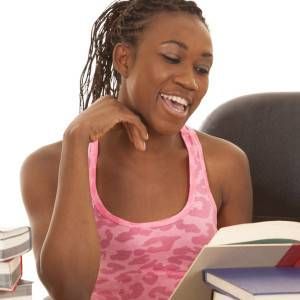 This content contains affiliate links. When you buy through these links, we may earn an affiliate commission.
I struggle with anxiety and depression. I'm medicated for it, but even still, I find myself every year around this time also grappling with Seasonal Affective Disorder (or SAD). The late starts to daylight coupled with dreary days make me feel listless, lethargic, and contribute to an overall negative feeling to my life. And I know I'm not alone. About 1-2% of the population is diagnosed with SAD, though roughly 20 to 30% grapple with the effects of seasonal changes to a lesser degree. Further, 3 out of 4 with SAD are women, with the most common age range of experiencing it being the reproductive years.
I'm lucky because medication has certainly helped and because I find light therapy exceptionally effective, too.*
One of my other go-tos, though, to help ease into the season, is picking up books that make me laugh. While humor doesn't cure SAD, it does an effective job of lightening my mood and making me eager to read and to find the funny in the things I can — and cannot — control in my environment.
Here are three YA novels that are funny, charming reads that certainly help brighten the mood while reading (and even after!). I'd love to hear your favorite YA funny reads, current or older titles, too, so I can stock up my reading list for when the days start really getting to me.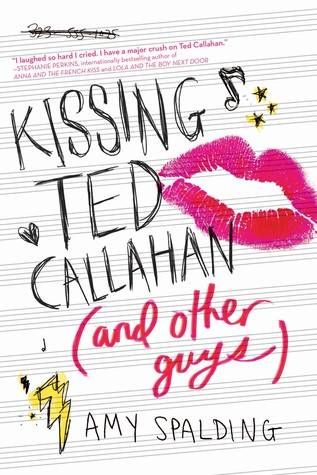 Kissing Ted Callahan (And Other Guys) by Amy Spalding
After catching their bandmates in a compromising position, sixteen-year-old Los Angelenos Riley and Reid become painfully aware of the romance missing from their own lives. And so a pact is formed: they'll both try to make something happen with their respective crushes and document the experiences in a shared notebook.
While Reid struggles with the moral dilemma of adopting a dog to win over someone's heart, Riley tries to make progress with Ted Callahan, who she's been obsessed with forever-His floppy hair! His undeniable intelligence! But suddenly cute guys are popping up everywhere. How did she never notice them before?! With their love lives going from 0 to 60 in the blink of an eye, Riley and Reid realize the results of their pact may be more than they bargained for.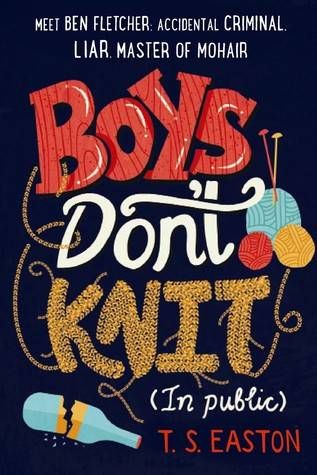 Boys Don't Knit (In Public) by TS Easton
Knitting is a man's game.
After an incident regarding a crossing guard and a bottle of Martini & Rossi (and his bonehead friends), 17-year-old worrier Ben Fletcher must develop his sense of social alignment, take up a hobby, and do some community service to avoid any further probation.
He takes a knitting class (it was that or his father's mechanic class) under the impression that it's taught by the hot teacher all the boys like. Turns out, it's not. Perfect.
Regardless, he sticks with it and comes to find that he's a natural knitter, maybe even great. It even helps ease his anxiety and worrying. The only challenge now is to keep it hidden from his friends, his crush, and his soccer-obsessed father. What a tangled web Ben has weaved . . . or knitted.
Since You Asked . . . by Maurene Goo
A humorous, debut novel about a Korean-American teenager who accidentally lands her own column in her high school newspaper, and proceeds to rant her way through the school year while struggling to reconcile the traditional Korean values of her parents with contemporary American culture.
Want more "3 On A YA Theme" posts? Gotcha covered.
* If you struggle with depression during the winter months, try light therapy. Getting a box is affordable, and if that doesn't work, you have adequate knowledge of your mental health to speak with a professional about it. There are ways to get helped, including short-term medication, but these are all things you need to speak to someone about. There is no shame in getting help; it can save your life.