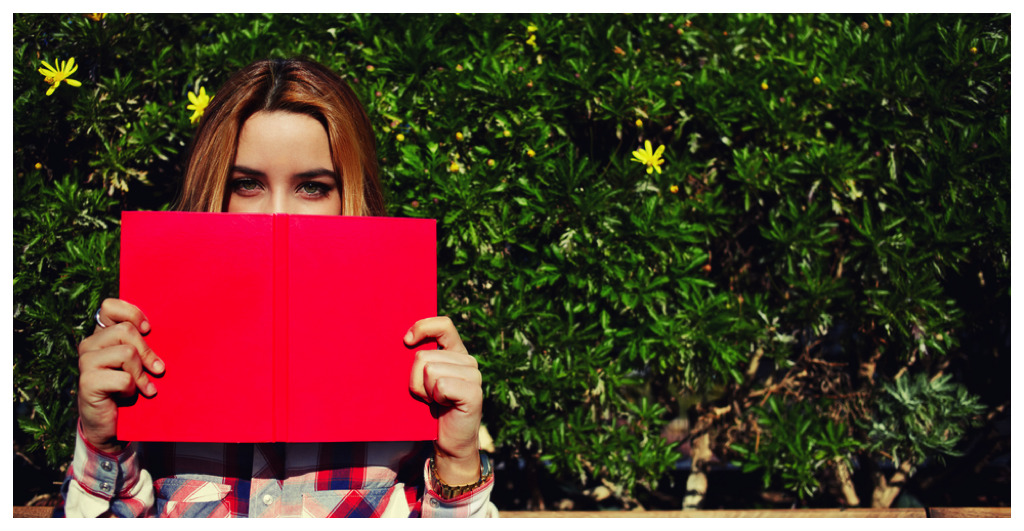 This content contains affiliate links. When you buy through these links, we may earn an affiliate commission.
This week's 3 On a YA Theme is sponsored by our What's Up in YA? Newsletter! Sign up to get a biweekly collection of everything that's happening in YA, right in your inbox.
---
Did you know June 23 is National Pink Day?
After some poking around, I've found little to no information about where or how this particular day became known as such. It has nothing to do with anything historical, as far as I can tell, nor is it any sort of homage to breast cancer awareness. All that seems to be said for National Pink Day is that it's a great day to wear pink.
And honestly, that's not something worth complaining about because pink is a pretty great color.
What is (or isn't) entirely surprising, though, is pink can be a fairly rare color to see dominate the cover of YA books. Perhaps it has to do with being an unfairly gendered color. It's sad there aren't more pink covers since it's a color that certainly pops on shelves.
I've taken a lot of liberties with "3 On A YA Theme" lately and this is no exception. I thought it'd be fun to do a big round-up of pink YA covers, collage style, with accompanying descriptions below. How great would all of these books look on a display shelf or even stacked into a giant pink pile?
Please note that the linked-to books might not feature the pink cover, since different editions of a book can have different covers. But with a little poking around, you should find the correct edition if you seek it!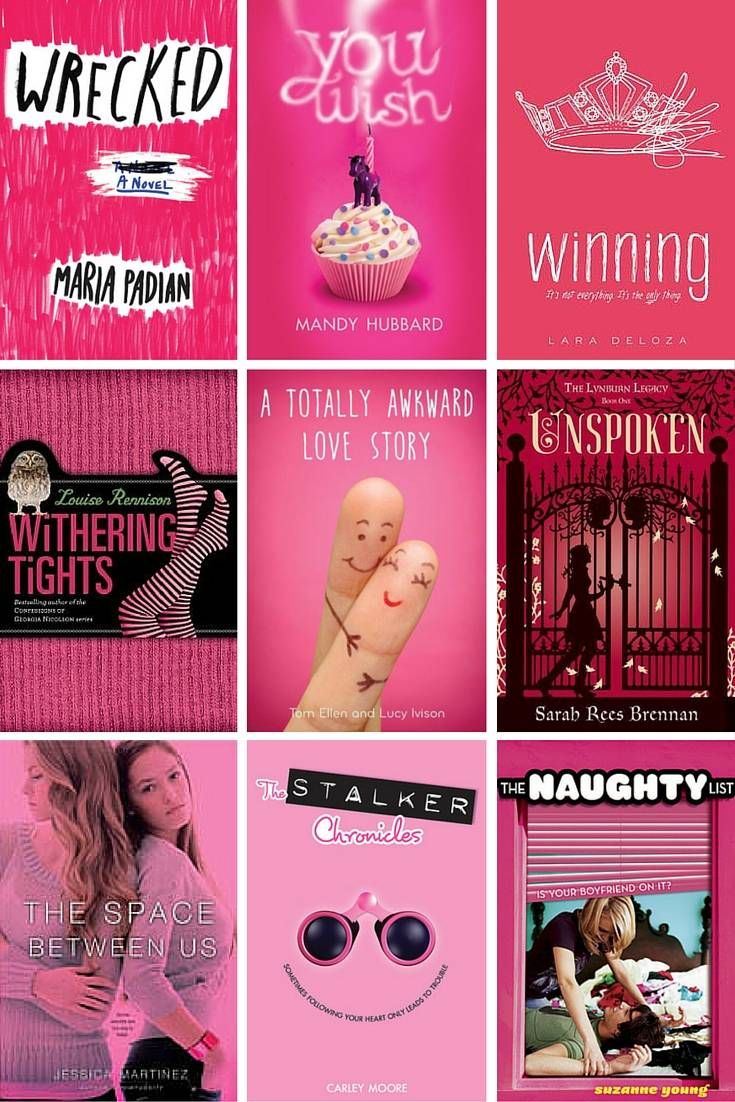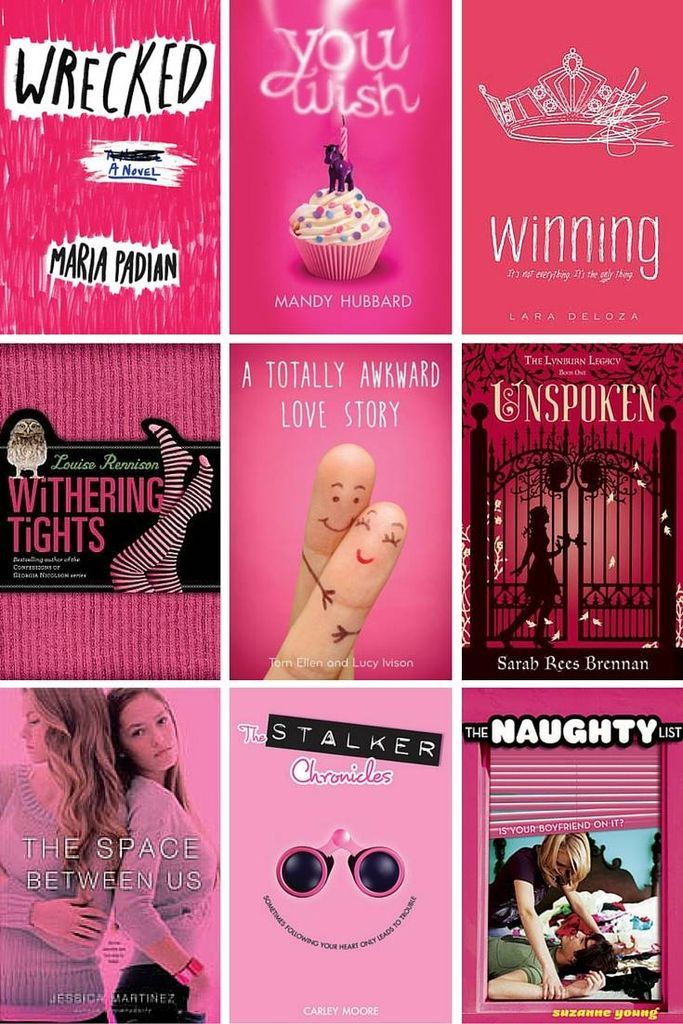 Wrecked by Maria Padian (Algonquin Young Readers, October 4): Everyone has heard a different version of what happened that night at MacCallum College. Haley was already in bed when her roommate, Jenny, arrived home shell-shocked from the wild Conundrum House party. Richard heard his housemate Jordan brag about the cute freshman he hooked up with. When Jenny formally accuses Jordan of rape, Haley and Richard find themselves pushed onto opposite sides of the school's investigation. But conflicting interests fueling conflicting versions of the story may make bringing the truth to light nearly impossible–especially when reputations, relationships, and whole futures are riding on the verdict.
You Wish by Mandy Hubbard: Kayla McHenry's sweet sixteen sucks! Her dad left, her grades dropped, and her BFF is dating the boy Kayla's secretly loved for years. Blowing out her candles, Kayla thinks: I wish my birthday wishes actually came true. Because they never freakin' do.
Kayla wakes the next day to a life-sized, bright pink My Little Pony outside her window. Then a year's supply of gumballs arrives. A boy named Ken with a disturbing resemblance to the doll of the same name stalks her. As the ghosts of Kayla's wishes-past appear, they take her on a wild ride…but they must stop. Because when she was fifteen? She wished Ben Mackenzie would kiss her. And Ben is her best friend's boyfriend.
Winning by Lara Deloza: Whoever said being nice would get you to the top?
Certainly not Alexandra Miles. She isn't nice, but she's more than skilled at playing the part. She floats through the halls of Spencer High, effortlessly orchestrating the actions of everyone around her, making people bend to her whim without even noticing they're doing it. She is the queen of Spencer High—and it's time to make it official.
Alexandra has a goal, you see—Homecoming Queen. Her ambitions are far grander than her small town will allow, but homecoming is just the first step to achieving total domination. So when peppy, popular Erin Hewett moves to town and seems to have a real shot at the crown, Alexandra has to take action.
With the help of her trusted friend Sam, she devises her most devious plot yet. She'll introduce an unexpected third competitor in the mix, one whose meteoric rise—and devastating fall—will destroy Erin's chances once and for all. Alexandra can run a scheme like this in her sleep. What could possibly go wrong?
Withering Tights by Louise Rennison: Wow. This is it. This is me growing up. On my own, going to Performing Arts College. This is good-bye, Tallulah, you long, gangly thing, and hellooooo, Lullah, star of stage.
Tallulah Casey is ready to find her inner artist. And some new mates. And maybe a boy or two or three.
The ticket to achieving these lofty goals? Enrolling in a summer performing arts program, of course. She's bound for the wilds of Yorkshire Dales—eerily similar to the windswept moors ofWuthering Heights. Tallulah expects new friends, less parental interference, and lots of drama. Acting? Tights? Moors? Check, check, check.
What she doesn't expect is feeling like a tiny bat's barging around in her mouth when she has her first snog.
A Totally Awkward Love Story by Tom Ellen and Lucy Ivison: The summer before college, Hannah swears she's finally going to find The One. And for five perfect minutes, Hannah does find him. He's cute and makes her laugh like crazy. She just wishes she'd caught his name, because Toilet Boy Cinderella really lacks sex appeal.
For Sam, the summer is off to a bad start for a million reasons. But for five minutes his luck changes: in a fancy restroom painted purple like it belongs in a Bond villain hideaway, Sam falls head over heels for some strange and hilarious girl. Of course, he doesn't know her name. With his luck, he'll never see her again, and he'll remain a girlfriendless, moony-eyed virgin. Forever.
But another chance meeting brings them together, only to have a chance misunderstanding drive them apart . . . and then the cycle starts all over again. Madcap mishaps, raunchy hilarity, and deep romance follow these two wherever they go. For two people so clearly destined for each other, they sure have a hell of a lot of trouble even getting together.
Unspoken by Sarah Rees Brennan: Kami Glass loves someone she's never met . . . a boy she's talked to in her head ever since she was born. She wasn't silent about her imaginary friend during her childhood, and is thus a bit of an outsider in her sleepy English town of Sorry-in-the-Vale. Still, Kami hasn't suffered too much from not fitting in. She has a best friend, runs the school newspaper, and is only occasionally caught talking to herself. Her life is in order, just the way she likes it, despite the voice in her head.
But all that changes when the Lynburns return.
The Lynburn family has owned the spectacular and sinister manor that overlooks Sorry-in-the-Vale for centuries. The mysterious twin sisters who abandoned their ancestral home a generation ago are back, along with their teenage sons, Jared and Ash, one of whom is eerily familiar to Kami. Kami is not one to shy away from the unknown—in fact, she's determined to find answers for all the questions Sorry-in-the-Vale is suddenly posing. Who is responsible for the bloody deeds in the depths of the woods? What is her own mother hiding? And now that her imaginary friend has become a real boy, does she still love him? Does she hate him? Can she trust him?
The Space Between Us by Jessica Martinez: Amelia is used to being upstaged by her charismatic younger sister, Charly. She doesn't mind, mostly, that it always falls to her to cover for Charly's crazy, impulsive antics. But one night, Charly's thoughtlessness goes way too far, and she lands both sisters in serious trouble.
Amelia's not sure she can forgive Charly this time, and not sure she wants to . . . but forgiveness is beside the point. Because Charly is also hiding a terrible secret, and the truth just might tear them apart forever.
The Stalker Chronicles by Carley Moore: Sophomore Cammie Bliss has long been labeled a stalker by her peers, but when a cute new boy named Toby arrives at her small town high school, Cammie has a chance to be "normal." Trouble is, she can't really help herself and she's up to her old tricks of "intense observation and following" pretty quick. Making things worse, her younger brother is dating one of the most popular girls in the school, her parents have separated, and her dad has begun to watch their house most nights. Cammie has simply got to figure out why she behaves the way she does, and end it once and for all.
The Naughty List by Suzanne Young: As if being a purrfect cheerleader isn?t enough responsibility! Tessa Crimson?s the sweet and spunky leader of the SOS (Society of Smitten Kittens), a cheer squad?turned?spy society dedicated to bringing dastardly boyfriends to justice, one cheater at a time. Boyfriend-busting wouldn?t be so bad . . . except that so far, every suspect on the Naughty List has been proven 100% guilty! When Tessa?s own boyfriend shows up on the List, she turns her sleuthing skills on him. Is Aiden just as naughty as all the rest, or will Tessa?s sneaky ways end incatastrophe?
The Naughty List. Is your boyfriend on it?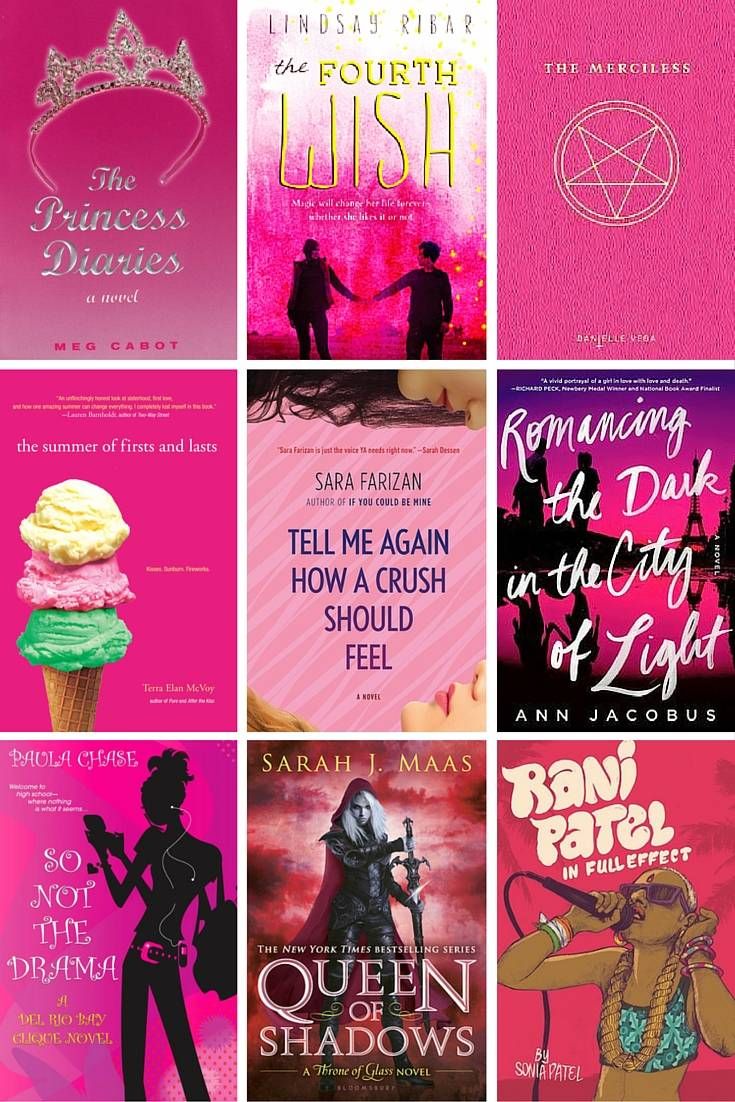 The Princess Diaries by Meg Cabot: She's just a New York City girl living with her artist mom…
NEWS FLASH: Dad is prince of Genovia. (So that's why a limo meets her at the airport!)
DOWNER: Dad can't have any more kids. (So there's no heir to the throne.)
SHOCK OF THE CENTURY: Like it or not, Mia Thermopolis is prime princess material.
THE WORST PART: Mia must take princess lessons from her dreaded grandmère, the dowager princess of Genovia, who thinks Mia has a thing or two to learn before she steps up to the throne.
Well, her father can lecture her until he's royal–blue in the face about her princessly duty—no way is she moving to Genovia and leaving Manhattan behind.
But what's a girl to do when her name is PRINCESS AMELIA MIGNONETTE GRIMALDI THERMOPOLIS RENALDO?
The Fourth Wish by Lindsay Ribar: Here's what Margo McKenna knows about genies:
She's seen Aladdin more times than she can count; she's made three wishes on a magic ring ; she's even fallen head over heels in love with Oliver, the cute genie whose life she saved by fighting off his archenemy. But none of this prepared her for the shock of becoming a genie herself.
At a time when she's trying to figure out who she wants to be, Margo is forced to become whomever her master wants. Everything she's taken for granted—graduating from high school, going to college, performing in the school musical, even being a girl—is called into question. But she's also coming into a power she never imagined she'd have.
How will Margo reconcile who she is with what she's becoming? And where will she and Oliver stand when she's done?
The Merciless by Danielle Vega: Brooklyn Stevens sits in a pool of her own blood, tied up and gagged. No one outside of these dank basement walls knows she's here. No one can hear her scream.
Sofia Flores knows she shouldn't have gotten involved. When she befriended Riley, Grace, and Alexis on her first day at school, she admired them, with their perfect hair and their good-girl ways. They said they wanted to save Brooklyn. They wanted to help her. Sofia didn't realize they believed Brooklyn was possessed.
Now, Riley and the girls are performing an exorcism on Brooklyn—but their idea of an exorcism is closer to torture than salvation. All Sofia wants is to get out of this house. But there is no way out. Sofia can't go against the other girls . . . unless she wants to be next.
The Summer of Firsts and Lasts by Terra Elan McVoy: Three sisters. One life-changing summer.
Calla loves summer because summer means Duncan. They've been best friends for years, but Calla has never worked up the nerve to tell him how she really feels. This summer, the summer before college, is Calla's last chance.
Violet isn't much of a rule breaker in real life. But this isn't real life, this is summer, and Violet is determined to make the most of it. Besides, a little sneaking out never hurt anyone. And sneaking out with James is 100% worth the risk…even though James is completely off-limits.
Daisy has never been the sister that boys notice, but when sparks fly with Joel at the first bonfire of summer, it seems so easy and right. So why is being his girlfriend so complicated?
Tell Me Again How a Crush Should Feel by Sara Farizan: High-school junior Leila has made it most of the way through Armstead Academy without having a crush on anyone, which is something of a relief. Her Persian heritage already makes her different from her classmates; if word got out that she liked girls, life would be twice as hard. But when a sophisticated, beautiful new girl, Saskia, shows up, Leila starts to take risks she never thought she would, especially when it looks as if the attraction between them is mutual. Struggling to sort out her growing feelings and Saskia's confusing signals, Leila confides in her old friend, Lisa, and grows closer to her fellow drama tech-crew members, especially Tomas, whose comments about his own sexuality are frank, funny, wise, and sometimes painful. Gradually, Leila begins to see that almost all her classmates are more complicated than they first appear to be, and many are keeping fascinating secrets of their own.
Romancing the Dark in the City of Light by Ann Jacobus: Summer Barnes just moved to Paris to repeat her senior year of high school. After being kicked out of four boarding schools, she has to get on track or she risks losing her hefty inheritance. Summer is convinced that meeting the right guy will solve everything. She meets two. Moony, a classmate, is recovering against all odds from a serious car accident, and he encourages Summer to embrace life despite how hard it can be to make it through even one day. But when Summer meets Kurt, a hot, mysterious older man who she just can't shake, he leads her through the creepy underbelly of the city-and way out of her depth.
When Summer's behavior manages to alienate everyone, even Moony, she's forced to decide if a life so difficult is worth living.
So Not the Drama by Paula Chase: In exactly one hour, eighteen minutes, and thirty-five seconds, Mina Mooney will be dipping her pink Nellie timbs into the infamous frosh pit. . .
Hoping Del Rio Bay High will live up to her greatest expectations, Mina has big plans for infiltrating the school's social glitterati. After all, she's been mad popular for as long as she can remember–and she isn't about to go from Middle School Royalty to High School Ambiguity. But Del Rio Bay is a big school, so it'll take some plotting to avoid getting lost in the crowd. Good thing she isn't afraid of a little hard work and that her playground peeps–Lizzie, Michael, and JZ–have got her back.
But it isn't long before Mina's big plans for securing her social status take a back seat to some drama that was so not expected. Lizzie's scored an invite from the beautiful people that Mina can only dream about, and not only is Michael tripping about being back in school, but now he's beefing with JZ. Worst of all, Mina's sociology class experiment to rid the world–or at least Del Rio Bay High–of prejudice is about to backfire. . .because it might just mean she'll have to rid herself of her very best friend.
Queen of Shadows by Sarah J. Maas: Everyone Celaena Sardothien loves has been taken from her. But she's at last returned to the empire—for vengeance, to rescue her once-glorious kingdom, and to confront the shadows of her past…
She has embraced her identity as Aelin Galathynius, Queen of Terrasen. But before she can reclaim her throne, she must fight.
She will fight for her cousin, a warrior prepared to die for her. She will fight for her friend, a young man trapped in an unspeakable prison. And she will fight for her people, enslaved to a brutal king and awaiting their lost queen's triumphant return.
Rani Patel in Full Effect by Sonia Patel (Cinco Puntos Press, October 11): Almost seventeen, Rani Patel appears to be a kick-ass Indian girl breaking cultural norms as a hip-hop performer in full effect. But in truth, she's a nerdy flat-chested nobody who lives with her Gujarati immigrant parents on the remote Hawaiian island of Moloka'i, isolated from her high school peers by the unsettling norms of Indian culture where "husband is God." Her parents' traditionally arranged marriage is a sham. Her dad turns to her for all his needs—even the intimate ones. When Rani catches him two-timing with a woman barely older than herself, she feels like a widow and, like widows in India are often made to do, she shaves off her hair. Her sexy bald head and hard-driving rhyming skills attract the attention of Mark, the hot older customer who frequents her parents' store and is closer in age to her dad than to her. Mark makes the moves on her and Rani goes with it. He leads Rani into 4eva Flowin', an underground hip hop crew—and into other things she's never done. Rani ignores the red flags. Her naive choices look like they will undo her but ultimately give her the chance to discover her strengths and restore the things she thought she'd lost, including her mother.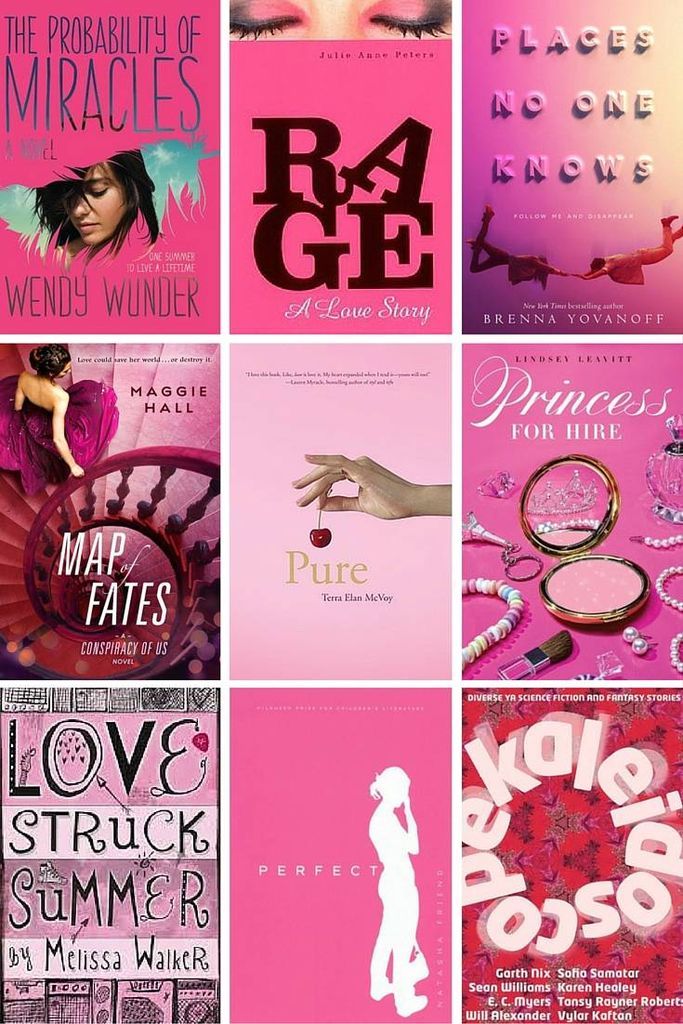 The Probability of Miracles by Wendy Wunder: Dry, sarcastic, sixteen-year-old Cam Cooper has spent the last seven years in and out hospitals. The last thing she wants to do in the short life she has left is move 1,500 miles away to Promise, Maine – a place known for the miraculous events that occur there. But it's undeniable that strange things happen in Promise: everlasting sunsets; purple dandelions; flamingoes in the frigid Atlantic; an elusive boy named Asher; and finally, a mysterious envelope containing a list of things for Cam to do before she dies. As Cam checks each item off the list, she finally learns to believe – in love, in herself, and even in miracles.
Rage: A Love Story by Julie Anne Peters: Johanna is steadfast, patient, reliable; the go-to girl, the one everyone can count on. But always being there for others can't give Johanna everything she needs—it can't give her Reeve Hartt.
Reeve is fierce, beautiful, wounded, elusive; a flame that draws Johanna's fluttering moth. Johanna is determined to get her, against all advice, and to help her, against all reason. But love isn't always reasonable, right?
In the precarious place where attraction and need collide, a teenager experiences the dark side of a first love, and struggles to find her way into a new light.
Places No One Knows by Brenna Yovanoff: Waverly Camdenmar spends her nights running until she can't even think. Then the sun comes up, life goes on, and Waverly goes back to her perfectly hateful best friend, her perfectly dull classes, and the tiny, nagging suspicion that there's more to life than student council and GPAs.
Marshall Holt is a loser. He drinks on school nights and gets stoned in the park. He is at risk of not graduating, he does not care, he is no one. He is not even close to being in Waverly's world.
But then one night Waverly falls asleep and dreams herself into Marshall's bedroom—and when the sun comes up, nothing in her life can ever be the same. In Waverly's dreams, the rules have changed. But in her days, she'll have to decide if it's worth losing everything for a boy who barely exists.
Map of Fates by Maggie Hall: Two weeks.
That's how long it took for Avery West's ordinary life to change forever: In two weeks, she discovered she was heiress to a powerful secret society known as the Circle, learned her mother was taken hostage by the Circle's enemies, and fell for a boy she's not allowed to love, just as she found out another was her unwelcome destiny.
Now, Avery crosses oceans in private jets to hunt for clues that will uncover the truth about the Circle, setting her mom and herself free before it's too late. By her side are both the boys: Jack—steady, loyal, and determined to help her even at the expense of his own duty—and Stellan, whose connection to Avery grows stronger by the day despite her best intentions, making her question what she believes at every turn.
But at the end of a desperate hunt from the islands of Greece to the red carpet at Cannes comes a discovery that not only changes everything, but could bring the whole world to its knees. And now Avery is forced to face the truth: in the world of the Circle, no one is what they seem.
Pure by Terra Elan McVoy: Promise. Betrayal. Confession. Revenge. Tabitha and her four best friends all wear purity rings, symbols of the virginity-until-marriage pledge they made years ago. Now Tab is fifteen, and her ring has come to mean so much more. It's a symbol of who she is and what she believes—a reminder of her promises to herself, and her bond to her friends. But when Tab meets a boy whose kisses make her knees go weak, everything suddenly seems a lot more complicated. Tab's best friend, Morgan, is far from supportive, and for the first time, Tabitha is forced to keep secrets from the one person with whom she's always shared everything. When one of those secrets breaks to the surface, Tab finds herself at the center of an unthinkable betrayal that splits her friends apart. As Tab's entire world comes crashing down around her, she's forced to re-examine her friendships, her faith, and what exactly it means to be pure.
Princess for Hire by Lindsey Leavitt: When Desi Bascomb gets discovered by the elite Facade Agency–royalty surrogates extraordinaire–her life goes from glamour-starved to spectacular in a blink. As her new agent, Meredith, explains, Desi has a rare magical ability: when she applies the ancient Egyptian formula "Royal Rouge," she can transform temporarily into the exact lookalike of any princess who needs her subbing services. Dream come true, right?
Well, Desi soon discovers that subbing involves a lot more than wearing a tiara and waving at cameras. Like, what do you do when a bullying older sister puts you on a heinous crash diet? Or when the tribal villagers gather to watch you perform a ceremonial dance you don't know? Or when a princess's conflicted sweetheart shows up to break things off–and you know she would want you to change his mind?
Love Struck Summer by Melissa Walker: Sunny days, late nights and a vacation full of possibilities…
This is the story of Quinn, an indie rock girl who came out to Austin, Texas for a music internship. She also plans to spend long, lazy days in the sun at outdoor concerts–and to meet a hot musician or two. Instead, she's stuck rooming with her sorority brainwashed cousin, who now willingly goes by the name 'Party Penny.' Their personalities clash, big time. But Sebastian, a gorgeous DJ, definitely makes up for it. Sebastian has it all: looks, charm, and great taste in music. So why can't Quinn keep her mind off Penny's friend — cute, All-American Russ with the Texas twang? One thing's certain: Quinn's in for a summer she'll never forget!
Perfect by Natasha Friend: For 13-year-old Isabelle Lee, whose father has recently died, everything's normal on the outside. Isabelle describes the scene at school with bemused accuracy–the self-important (but really not bad) English teacher, the boy that is constantly fixated on Ashley Barnum, the prettiest girl in class, and the dynamics of the lunchroom, where tables are turf in a all-eyes-open awareness of everybody's relative social position.
But everything is not normal, really. Since the dealth of her father, Isabelle's family has only functioned on the surface. Her mother, who used to take care of herself, now wears only lumpy, ill-fitting clothes, cries all night, and has taken every picture of her dead husband and put them under her bed. Isabelle tries to make light of this, but the underlying tension is expressed in overeating and then binging. As the novel opens, Isabelle's little sister, April, has told their mother about Isabelle's problem. Isabelle is enrolled in group therapy. Who should show up there, too, but Ashley Barnum, the prettiest, most together girl in class.
Kaleidoscope edited by Alisa Krasnostein and Julia Rios: What do a disabled superhero, a time-traveling Chinese-American figure skater, and a transgendered animal shifter have in common? They're all stars of Kaleidoscope stories! Kaleidoscope collects fun, edgy, meditative, and hopeful YA science fiction and fantasy with diverse leads. These twenty original stories tell of scary futures, magical adventures, and the joys and heartbreaks of teenage life.
Madly by Amy Alward: When the Princess of Nova accidentally poisons herself with a love potion meant for her crush, she falls crown-over-heels in love with her own reflection. Oops. A nationwide hunt is called to find the cure, with competitors travelling the world for the rarest ingredients, deep in magical forests and frozen tundras, facing death at every turn.
Enter Samantha Kemi – an ordinary girl with an extraordinary talent. Sam's family were once the most respected alchemists in the kingdom, but they've fallen on hard times, and winning the hunt would save their reputation. But can Sam really compete with the dazzling powers of the ZoroAster megapharma company? Just how close is Sam willing to get to Zain Aster, her dashing former classmate and enemy, in the meantime?
And just to add to the pressure, this quest is ALL OVER social media. And the world news.
No big deal, then.
Gingerbread by Rachel Cohn: "I will be as wild as I wanna be." After getting tossed from her posh boarding school, wild, willful, and coffee addicted Cyd Charisse returns to San Francisco to live with her parents. But there's no way Cyd can survive in her parents' pristine house. Lucky for Cyd she's got Gingerbread, her childhood rag doll and confidante, and her new surfer boyfriend.
When Cyd's rebelliousness gets out of hand, her parents ship her off to New York City to spend the summer with "Frank real-dad," her biological father. Trading in her parents for New York City grunge and getting to know her bio-dad and step-sibs is what Cyd has been waiting for her whole life. But summer in the city is not what Cyd expects — and she's far from the daughter or sister that anyone could have imagined.
Karma by Cathy Ostlere: On October 31, 1984, Indira Gandhi is gunned down by two Sikh bodyguards. The murder sparks riots in Delhi and for three days Sikh families are targeted and killed in retribution for the Prime Minister's death. It is into this chaos that sixteen-year-old Maya and her Sikh father, Amar, arrive from their home in Canada. India's political instability is the backdrop and catalyst for Maya's awakening to the world.
Freak Show by James St. James: Billy Bloom is gay, but it's mostly theoretical, as he hasn't had much experience. When he has to move to Florida, he can't believe his bad luck. His new school is a mix of bible belles, amberzombies, and football heroes — none of which are exactly his type.
Billy's efforts to fit in and stand out at the same time are both hilarious and heart warming. In this novel from adult author and media personality James St. James, readers are in for a wild ride as he tells Billy's fascinating story of bravado, pain, and unexpected love, inspired by his own experiences.
How to Say Goodbye in Robot by Natalie Standiford: New to town, Beatrice is expecting her new best friend to be one of the girls she meets on the first day. But instead, the alphabet conspires to seat her next to Jonah, aka Ghost Boy, a quiet loner who hasn't made a new friend since third grade. Something about him, though, gets to Bea, and soon they form an unexpected friendship. It's not romance, exactly – but it's definitely love. Still, Bea can't quite dispel Jonah's gloom and doom – and as she finds out his family history, she understands why. Can Bea help Jonah? Or is he destined to vanish?
Famous Last Words by Jennifer Salvato Doktorski: In Famous Last Words by Jennifer Salvato Doktorski, sixteen-year-old Samantha D'Angelo has death on the brain. Her summer internship at the local newspaper has her writing obituaries instead of soaking up the sun at the beach. Between Shelby, Sam's boy-crazy best friend; her boss Harry, a true-blue newspaper man; and AJ, her fellow "intern scum" (aka the cute drummer for a band called Love Gas), Sam has her hands full. But once she figures out what—or who—is the best part of her summer, will she mess it all up?
As Sam learns her way around both the news room and the real world, she starts to make some momentous realizations about politics, ethics, her family, romance, and most important—herself.
Die for Me by Amy Plum: In the City of Lights, two star-crossed lovers battle a fate that is destined to tear them apart again and again for eternity.
When Kate Mercier's parents die in a tragic car accident, she leaves her life–and memories–behind to live with her grandparents in Paris. For Kate, the only way to survive her pain is escaping into the world of books and Parisian art. Until she meets Vincent.
Mysterious, charming, and devastatingly handsome, Vincent threatens to melt the ice around Kate's guarded heart with just his smile. As she begins to fall in love with Vincent, Kate discovers that he's a revenant–an undead being whose fate forces him to sacrifice himself over and over again to save the lives of others. Vincent and those like him are bound in a centuries-old war against a group of evil revenants who exist only to murder and betray. Kate soon realizes that if she follows her heart, she may never be safe again.
Firecracker by David Iserson: Being Astrid Krieger is absolutely all it's cracked up to be.
She lives in a rocket ship in the backyard of her parents' estate.
She was kicked out of the elite Bristol Academy and she's intent on her own special kind of revenge to whomever betrayed her.
She only loves her grandfather, an incredibly rich politician who makes his money building nuclear warheads.
It's all good until…
"We think you should go to the public school," Dad said.
This was just a horrible, mean thing to say. Just hearing the words "public school" out loud made my mouth taste like urine (which, not coincidentally, is exactly how the public school smells).
Will Astrid finally meet her match in the form of public school? Will she find out who betrayed her and got her expelled from Bristol? Is Noah, the sweet and awkward boy she just met, hiding something?
Dead is the New Black by Marlene Perez: Welcome to Nightshade, California—a small town full of secrets. It's home to the pyschic Giordano sisters, who have a way of getting mixed up in mysteries. During their investigations, they run across everything from pom-pom-shaking vampires to shape-shifting boyfriends to a clue-spewing jukebox. With their psychic powers and some sisterly support, they can crack any case!
Teenage girls are being mysteriously attacked all over town, including at Nightshade High School, where Daisy Giordano is a junior. When Daisy discovers that a vampire may be the culprit, she can't help but suspect head cheerleader Samantha Devereaux, who returned from summer break with a new "look." Samantha appears a little . . . well, dead, and all the most popular kids at school are copying her style.
Is looking dead just another fashion trend for Samantha, or is there something more sinister going on? To find out, Daisy joins the cheerleading squad.
Everything Leads to You by Nina LaCour: A wunderkind young set designer, Emi has already started to find her way in the competitive Hollywood film world.
Emi is a film buff and a true romantic, but her real-life relationships are a mess. She has desperately gone back to the same girl too many times to mention. But then a mysterious letter from a silver screen legend leads Emi to Ava. Ava is unlike anyone Emi has ever met. She has a tumultuous, not-so-glamorous past, and lives an unconventional life. She's enigmatic…. She's beautiful. And she is about to expand Emi's understanding of family, acceptance, and true romance.
Choker by Elizabeth Woods: Sixteen-year-old Cara Lange has been a loner ever since she moved away from her best and only friend, Zoe, years ago. She eats lunch with the other girls from the track team, but they're not really her friends. Mostly she spends her time watching Ethan Gray from a distance, wishing he would finally notice her, and avoiding the popular girls who call her "Choker" after a humiliating incident in the cafeteria.
Then one day Cara comes home to find Zoe waiting for her. Zoe's on the run from problems at home, and Cara agrees to help her hide. With her best friend back, Cara's life changes overnight. Zoe gives her a new look and new confidence, and next thing she knows, she's getting invited to parties and flirting with Ethan. Best of all, she has her BFF there to confide in.
But just as quickly as Cara's life came together, it starts to unravel. A girl goes missing in her town, and everyone is a suspect—including Ethan. Worse still, Zoe starts behaving strangely, and Cara begins to wonder what exactly her friend does all day when she's at school. You're supposed to trust your best friend no matter what, but what if she turns into a total stranger?
City Love by Susane Colasanti: Sadie, Darcy, and Rosanna are living together in New York City the summer before their freshman year of college begins. With no parents, no rules, and an entire city to explore, these three girls are on the verge of the best summer of their lives.
Sadie is a native New Yorker. She is hopeful, romantic, and an eternal optimist who is ready to find her soul mate. Then she meets her dream boy: cute, funny, and quirky in all the right ways. The chemistry between them is unreal. Could he be the one?
Darcy is a free spirit from SoCal with rebellious tendencies and unlimited financial resources. Moving to New York City is just another adventure for her. Darcy wants this summer to be all about boy adventures—nothing serious. But how much fun is too much?
Rosanna leaves Chicago for NYC so she can put her past behind her and reinvent herself. The only thing standing in her way is the grand total of seventy-three cents she has saved. Then she meets a guy who wants to show her the glamorous side of New York—a side that she would never get to experience on her own. If Rosanna doesn't resist, she may find herself in city love.
Anatomy of a Single Girl by Daria Snadowsky: After everything that happened – my first boyfriend, my first time, my first breakup – jumping back into the dating game seemed like the least healthy thing I could do. It's not that I didn't want to fall in love again, since that's about the best feeling ever. But as a busy college premed still raw from heartbreak, which is the worst feeling ever, I figured I'd lie low for a while. Of course, as soon as I stopped looking for someone, an impossibly amazing – and devastatingly cute – guy came along, and I learned that having a new boyfriend is the quickest way to recover from losing your old one.
The moment we got together, all my preconceptions about romance and sex were turned upside down. I discovered physical and emotional firsts I never knew existed. I learned to let go of my past by living in the present. It was thrilling. It was hot. It was just what the doctor ordered.
But I couldn't avoid my future forever.
A Little Something Different by Sandy Hall: The creative writing teacher, the delivery guy, the local Starbucks baristas, his best friend, her roommate, and the squirrel in the park all have one thing in common—they believe that Gabe and Lea should get together. Lea and Gabe are in the same creative writing class. They get the same pop culture references, order the same Chinese food, and hang out in the same places. Unfortunately, Lea is reserved, Gabe has issues, and despite their initial mutual crush, it looks like they are never going to work things out. But somehow even when nothing is going on, something is happening between them, andeveryone can see it. Their creative writing teacher pushes them together. The baristas at Starbucks watch their relationship like a TV show. Their bus driver tells his wife about them. The waitress at the diner automatically seats them together. Even the squirrel who lives on the college green believes in their relationship.
Surely Gabe and Lea will figure out that they are meant to be together….
Anna and the French Kiss by Stephanie Perkins: Anna is looking forward to her senior year in Atlanta, where she has a great job, a loyal best friend, and a crush on the verge of becoming more. Which is why she is less than thrilled about being shipped off to boarding school in Paris–until she meets Étienne St. Clair. Smart, charming, beautiful, Étienne has it all…including a serious girlfriend.
But in the City of Light, wishes have a way of coming true. Will a year of romantic near-misses end with their long-awaited French kiss?
Anne & Henry by Dawn Ius: Henry Tudor's life has been mapped out since the day he was born: student body president, valedictorian, Harvard Law School, and a stunning political career just like his father's. But ever since the death of his brother, the pressure for Henry to be perfect has doubled. And now he's trapped: forbidden from pursuing a life as an artist or dating any girl who isn't Tudor-approved.
Then Anne Boleyn crashes into his life.
Wild, brash, and outspoken, Anne is everything Henry isn't allowed to be—or want. But soon Anne is all he can think about. His mother, his friends, and even his girlfriend warn him away, but his desire for Anne consumes him.
Henry is willing to do anything to be with her, but once they're together, will their romance destroy them both?
Inspired by the true story of Anne Boleyn and King Henry VIII, Anne & Henry beautifully reimagines the intensity, love, and betrayal between one of the most infamous couples of all time.
All That Glows by Ryan Graudin: Emrys—a fiery, red-headed Fae—always embraced her life in the Highlands, far from the city's draining technology, until she's sent to London to rejoin the Faery Guard. But this isn't any normal assignment—she's sent to guard Prince Richard: Britain's notorious, partying bad boy and soon-to-be King. The prince's careless ways and royal blood make him the irresistible for the dark spirits that feed on mortals. Sweet, disheveled, and alive with adventure—Richard is one charge who will put Emrys's magic and heart to the test.
When an ancient force begins preying on the monarchy, Emrys must hunt through the London's magical underworld, facing down Banshees, Black Dogs and Green Women to find the one who threatens Richard's life. In this chaos of dark magic, palace murders and paparazzi, Emrys finds herself facing an impossible choice. For despite all her powers, Emrys has discovered a force that burns brighter than magic: love.
Want more "3 On A YA Theme" posts? Gotcha covered.