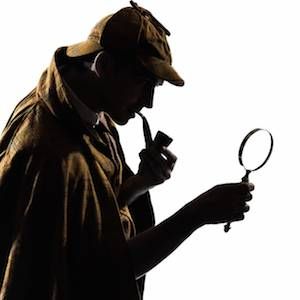 This content contains affiliate links. When you buy through these links, we may earn an affiliate commission.
Today's "3 On A YA Theme" post was inspired by a reader request. Did you know you could do that? I actually really like the challenge of coming up with relevant titles to a particular theme, so I'm always open to suggestions. You can drop a line through any of the Book Riot contact points or through my personal Twitter account.
I'm not a Sherlock Holmes fan, but it's not because I don't like it. It's simply not a thing that interests me. However, I completely "get" why people love the takes on Holmes, and I really love the passion and enthusiasm with which people are devoted.
In light of a continuously growing Sherlock fandom, as well as the recent release of Mr. Holmes on the big screen, I thought I'd showcase 3 YA titles that are themselves variations on or inspired by the man of mystery. If you know of other Sherlock-inspired YA titles, lay 'em out in the comments.
Death Cloud by Andrew Lane, the first in the "Young Sherlock Holmes" series
It is the summer of 1868, and Sherlock Holmes is fourteen. On break from boarding school, he is staying with eccentric strangers—his uncle and aunt—in their vast house in Hampshire. When two local people die from symptoms that resemble the plague, Holmes begins to investigate what really killed them, helped by his new tutor, an American named Amyus Crowe. So begins Sherlock's true education in detection, as he discovers the dastardly crimes of a brilliantly sinister villain of exquisitely malign intent.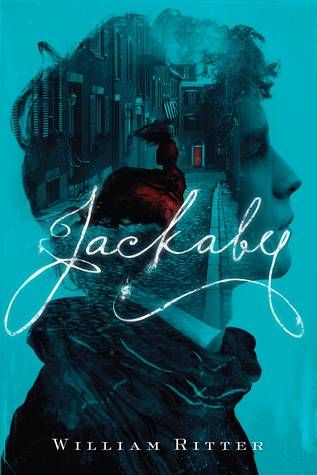 Jackaby by William Ritter, first in the "Jackaby" series
"Miss Rook, I am not an occultist," Jackaby said. "I have a gift that allows me to see truth where others see the illusion–and there are many illusions. All the world's a stage, as they say, and I seem to have the only seat in the house with a view behind the curtain."
Newly arrived in New Fiddleham, New England, 1892, and in need of a job, Abigail Rook meets R. F. Jackaby, an investigator of the unexplained with a keen eye for the extraordinary–including the ability to see supernatural beings. Abigail has a gift for noticing ordinary but important details, which makes her perfect for the position of Jackaby's assistant. On her first day, Abigail finds herself in the midst of a thrilling case: A serial killer is on the loose. The police are convinced it's an ordinary villain, but Jackaby is certain it's a nonhuman creature, whose existence the police–with the exception of a handsome young detective named Charlie Cane–deny.
Lock & Mori by Heather W. Petty, first in the "Lock & Mori" series, available September 15
In modern-day London, two brilliant high school students, one Sherlock Holmes and a Miss James "Mori" Moriarty, meet. A murder will bring them together. The truth very well might drive them apart.
Before they were mortal enemies, they were much more.
FACT: Someone has been murdered in London's Regent's Park. The police have no leads.
FACT: Miss James "Mori"Moriarty and Sherlock "Lock" Holmes should be hitting the books on a school night. Instead, they are out crashing a crime scene.
FACT: Lock has challenged Mori to solve the case before he does. Challenge accepted.
FACT: Despite agreeing to Lock's one rule–they must share every clue with each other–Mori is keeping secrets.
OBSERVATION: Sometimes you can't trust the people closest to you with matters of the heart. And after this case, Mori may never trust Lock again.
Want more "3 On A YA Theme" posts? Get ready for your TBR list to grow even longer.