This content contains affiliate links. When you buy through these links, we may earn an affiliate commission.
This week's "3 On A YA Theme" is sponsored by The Edge of The Light by Elizabeth George.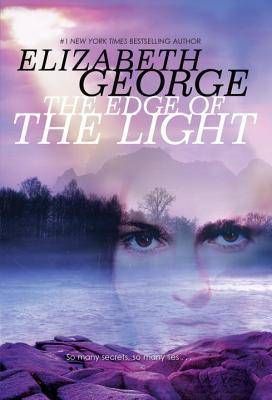 Beautiful Whidbey Island may appear to be a tranquil haven, but all is not as it seems. As Derric's reunion with his sister creates unexpected tensions, Jenn struggles with her sexuality. And while Seth questions if his beloved Prynne will overcome her drug addiction, Becca discovers that her hidden identity is in danger of being revealed. With twists and turns readers will never see coming, The Edge of the Light is the thrilling finale of Elizabeth George's New York Times bestseller saga. Visitors to Whidbey island will never be the same, but it's a trip not to be missed.
____________________
I really like stories that are set on islands. There's something about the tightness of setting that adds a feeling of claustrophobia to every part of the book, from the characters, to the pacing, to the relationships, and to the plot. A story isn't set there without it being an intentional choice, meant to make readers consider the isolation islands entail.
But more than enjoying island stories, I love the sorts of island stories which are mysterious, where the story isn't necessarily realistic but has an edge of fantasy and/or magic to it. I'm also wildly into adventure stories on islands, where survival is a component. Whether or not the island is a real place doesn't matter. I like my island stories to keep me flipping pages, wondering what is/isn't happening and what is/isn't real.
Here are three island-set YA stories that will make you question reality and the imaginary, the magic alongside the spooky, and the strength and grit it takes to be a survivor (…of the reality or imaginary, the magical or the creepy).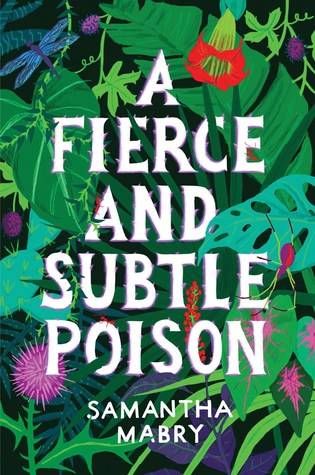 A Fierce and Subtle Poison by Samantha Mabry
Everyone knows the legends about the cursed girl–Isabel, the one the señoras whisper about. They say she has green skin and grass for hair, and she feeds on the poisonous plants that fill her family's Caribbean island garden. Some say she can grant wishes; some say her touch can kill.
Seventeen-year-old Lucas lives on the mainland most of the year but spends summers with his hotel-developer father in Puerto Rico. He's grown up hearing stories about the cursed girl, and he wants to believe in Isabel and her magic. When letters from Isabel begin mysteriously appearing in his room the same day his new girlfriend disappears, Lucas turns to Isabel for answers–and finds himself lured into her strange and enchanted world. But time is running out for the girl filled with poison, and the more entangled Lucas becomes with Isabel, the less certain he is of escaping with his own life.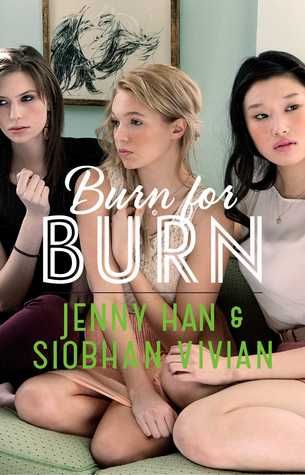 Burn for Burn (series) by Jenny Han and Siobhan Vivian
Postcard-perfect Jar Island is home to charming tourist shops, pristine beaches, amazing oceanfront homes — and three girls secretly plotting revenge.
KAT is sick and tired of being bullied by her former best friend.
LILLIA has always looked out for her little sister, so when she discovers that one of her guy friends has been secretly hooking up with her, she's going to put a stop to it.
MARY is perpetually haunted by a traumatic event from years past, and the boy who's responsible has yet to get what's coming to him.
None of the girls can act on their revenge fantasies alone without being suspected. But together…anything is possible.
With an unlikely alliance in place, there will be no more "I wish I'd said…" or "If I could go back and do things differently…" These girls will show Jar Island that revenge is a dish best enjoyed together.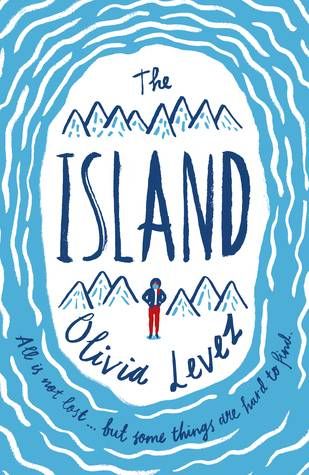 The Island by Olivia Levez
Frances is alone on a small island in the middle of the Indian Ocean. She has to find water and food. She has to survive. And when she is there she also thinks about the past. The things that she did before. The things that made her a monster. Nothing is easy. Survival is hard and so is being honest about the past. Frances is a survivor however, and with the help of the only other crash survivor, she sees that the future is worth fighting for.
Want more "3 On A YA Theme" posts? Gotcha covered.