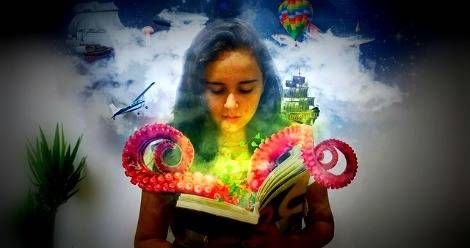 This content contains affiliate links. When you buy through these links, we may earn an affiliate commission.
This week's "3 On A YA Theme" is sponsored by Elly Blake's Frostblood .
They say that frost and flame were once friends. That world is long gone.
Vivid and compelling, Frostblood is the first in an exhilarating new series about a world where flame and ice are mortal enemies…but together create a power that could change everything.
____________________
This week's sponsor title is the first book in a new series and it got me thinking about why it is I sometimes have a hard time reading fantasy: the series. It's not that series are bad. Rather, there's impatience in waiting for the second or third or tenth book in a series. If you're reading something that you love and find yourself at the end of book one and have to wait another year for book two, it can be excruciating.
For those of us who are fans of getting the entire story in one package, though, there's good news. YA has plenty of stand-alone fantasy titles worth picking up. You'll get your delicious world-building, your action, as well as everything else that is so satisfying in a series, but without the wait between books.
I've written before about urban fantasy, as well as magical realism, both of which fall within the fantasy genre. These books below, though, go even deeper into the genre — some might even be straight-up high fantasy. I've steered clear of some of the obvious ones because you probably are familiar with authors like Neil Gaiman already.
As a bonus, you'll also be getting far more than 3 titles on this list because there's that whole thing where once you read one, then you want another. Which is great while you're in that time between two books in a series, right?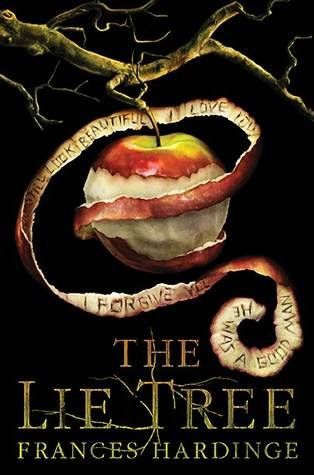 The Lie Tree by Frances Hardinge
Faith Sunderly leads a double life. To most people, she is modest and well mannered—a proper young lady who knows her place. But inside, Faith is burning with questions and curiosity. She keeps sharp watch of her surroundings and, therefore, knows secrets no one suspects her of knowing—like the real reason her family fled Kent to the close-knit island of Vane. And that her father's death was no accident.
In pursuit of revenge and justice for the father she idolizes, Faith hunts through his possessions, where she discovers a strange tree. A tree that only bears fruit when she whispers a lie to it. The fruit, in turn, delivers a hidden truth. The tree might hold the key to her father's murder. Or, it might lure the murderer directly to Faith herself, for lies—like fires, wild and crackling—quickly take on a life of their own.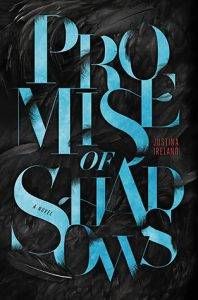 Promise of Shadows by Justina Ireland
Zephyr Mourning has never been very good at being a Harpy. She'd rather watch reality TV than learn forty-seven ways to kill a man, and she pretty much sucks at wielding magic. Zephyr was ready for a future pretending to be a normal human instead of a half-god assassin. But all that changes when her sister is murdered—and she uses a forbidden dark power to save herself from the same fate.
Zephyr is on the run from a punishment worse than death when an unexpected reunion with a childhood friend (a surprisingly HOT friend) changes everything. Because it seems like Zephyr might just be the Nyx, a dark goddess made flesh that is prophesied to change the power balance. For hundreds of years the half-gods have lived in fear, and Zephyr is supposed to change that.
But how is she supposed to save everyone when she can't even save herself?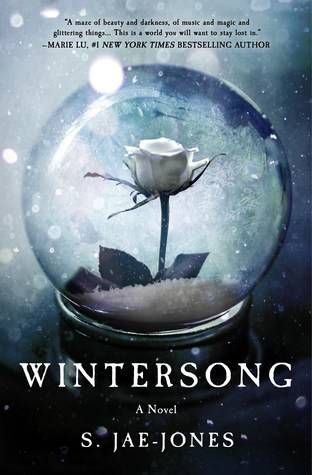 Wintersong by S. Jae-Jones (February 7)
Beware the goblin men and the wares they sell.
All her life, nineteen-year-old Liesl has heard tales of the beautiful, mysterious Goblin King. He is the Lord of Mischief, the Ruler Underground, and the muse around which her music is composed. Yet, as Liesl helps shoulder the burden of running her family's inn, her dreams of composition and childish fancies about the Goblin King must be set aside in favor of more practical concerns.
But when her sister Käthe is taken by the goblins, Liesl journeys to their realm to rescue her sister and return her to the world above. The Goblin King agrees to let Käthe go—for a price. The life of a maiden must be given to the land, in accordance with the old laws. A life for a life, he says. Without sacrifice, nothing good can grow. Without death, there can be no rebirth. In exchange for her sister's freedom, Liesl offers her hand in marriage to the Goblin King. He accepts.
Down in the Underground, Liesl discovers that the Goblin King still inspires her—musically, physically, emotionally. Yet even as her talent blossoms, Liesl's life is slowly fading away, the price she paid for becoming the Goblin King's bride. As the two of them grow closer, they must learn just what it is they are each willing to sacrifice: her life, her music, or the end of the world.
The Secret of a Heart Note by Stacey Lee
Sometimes love is right under your nose. As one of only two aromateurs left on the planet, sixteen-year-old Mimosa knows what her future holds: a lifetime of weeding, mixing love elixirs, and matchmaking—all while remaining incurably alone. For Mim, the rules are clear: falling in love would render her nose useless, taking away her one great talent. Still, Mimosa doesn't want to spend her life elbow-deep in soil and begonias. She dreams of a normal high school experience with friends, sports practices, debate club, and even a boyfriend. But when she accidentally gives an elixir to the wrong woman and has to rely on the lovesick woman's son, the school soccer star, to help fix the situation, Mim quickly begins to realize that falling in love isn't always a choice you can make.
Uprooted by Naomi Novik
Agnieszka loves her valley home, her quiet village, the forests and the bright shining river. But the corrupted Wood stands on the border, full of malevolent power, and its shadow lies over her life.
Her people rely on the cold, driven wizard known only as the Dragon to keep its powers at bay. But he demands a terrible price for his help: one young woman handed over to serve him for ten years, a fate almost as terrible as falling to the Wood.
The next choosing is fast approaching, and Agnieszka is afraid. She knows—everyone knows—that the Dragon will take Kasia: beautiful, graceful, brave Kasia, all the things Agnieszka isn't, and her dearest friend in the world. And there is no way to save her.
But Agnieszka fears the wrong things. For when the Dragon comes, it is not Kasia he will choose.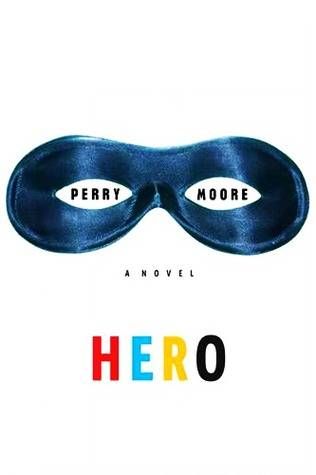 Hero by Perry Moore
The last thing in the world Thom Creed wants is to add to his father's pain, so he keeps secrets. Like that he has special powers. And that he's been asked to join the League – the very organization of superheroes that spurned his dad. But the most painful secret of all is one Thom can barely face himself: he's gay.
But becoming a member of the League opens up a new world to Thom. There, he connects with a misfit group of aspiring heroes, including Scarlett, who can control fire but not her anger; Typhoid Larry, who can make anyone sick with his touch; and Ruth, a wise old broad who can see the future. Like Thom, these heroes have things to hide; but they will have to learn to trust one another when they uncover a deadly conspiracy within the League.
To survive, Thom will face challenges he never imagined. To find happiness, he'll have to come to terms with his father's past and discover the kind of hero he really wants to be.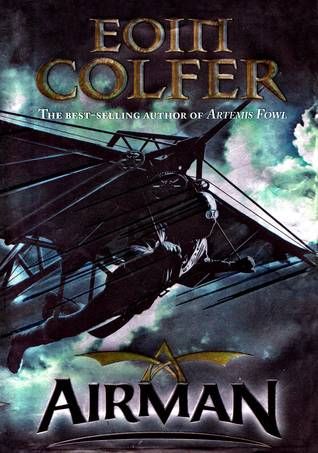 Airman by Eion Colfer
In the 1890s Conor and his family live on the sovereign Saltee Islands, off the Irish coast. Conor spends his days studying the science of flight with his tutor and exploring the castle with the king's daughter, Princess Isabella. But the boy's idyllic life changes forever the day he discovers a deadly conspiracy against the king. When Conor tries to intervene, he is branded a traitor and thrown into jail on the prison island of Little Saltee. There, he has to fight for his life, as he and the other prisoners are forced to mine for diamonds in inhumane conditions.
There is only one way to escape Little Saltee, and that is to fly. So Conor passes the solitary months by scratching drawings of flying machines on the prison walls. The months turn into years; but eventually the day comes when Conor must find the courage to trust his revolutionary designs and take to the air.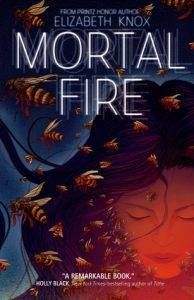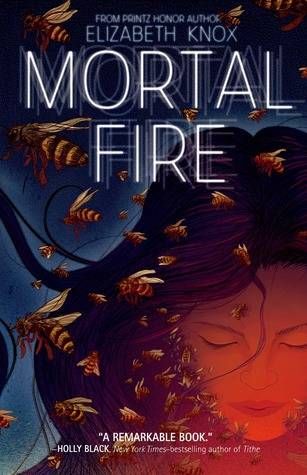 Mortal Fire by Elizabeth Knox
Sixteen-year-old Canny Mochrie's vacation takes a turn when she stumbles upon a mysterious and enchanting valley, occupied almost entirely by children who can perform a special type of magic that tells things how to be stronger and better than they already are. As Canny studies the magic more carefully, she realizes that she not only understands it–she can perform the magic, too, so well that it feels like it has always been a part of her. With the help of an alluring seventeen-year-old boy who is held hostage by a spell that is now more powerful than the people who first placed it, Canny figures out the secrets of this valley and of her own past.
Of Fire and Stars by Audrey Coulthurst
Betrothed since childhood to the prince of Mynaria, Princess Dennaleia has always known what her future holds. Her marriage will seal the alliance between Mynaria and her homeland, protecting her people from other hostile lands. But Denna has a secret. She possesses an Affinity for fire—a dangerous gift for the future queen of a kingdom where magic is forbidden.
Now, Denna must learn the ways of her new home while trying to hide her growing magic. To make matters worse, she must learn to ride Mynaria's formidable warhorses—and her teacher is the person who intimidates her most, the prickly and unconventional Princess Amaranthine—called Mare—the sister of her betrothed.
When a shocking assassination leaves the kingdom reeling, Mare and Denna reluctantly join forces to search for the culprit. As the two become closer, Mare is surprised by Denna's intelligence and bravery, while Denna is drawn to Mare's independent streak. And soon their friendship is threatening to blossom into something more.
But with dangerous conflict brewing that makes the alliance more important than ever, acting on their feelings could be deadly. Forced to choose between their duty and their hearts, Mare and Denna must find a way to save their kingdoms—and each other.
Want more "3 On A YA Theme" posts? Gotcha covered.