This content contains affiliate links. When you buy through these links, we may earn an affiliate commission.
This week's "3 On A YA: Social Justice in YA" is sponsored by SUPERB and Lion Forge Comics.
Life is tough. Having superpowers is tougher.
In the fight for freedom, it's not enough to be different.
You have to be SUPERB.
Teenager Kayla Tate is forced to move back to Youngstown, Ohio an "Event" Level 5 impact zone. Compared to her new life, returning to Youngstown is a step backwards. She has a strained relationship with her childhood friend, Jonah Watkins, school is a nightmare, and everyone is talking about the mysterious superhero and internet sensation, "Cosmosis," and his nighttime battles against the supposedly-benevolent corporation Foresight.
---
Social justice has been a theme through YA literature for a while, particularly when it comes to topics relating to sexism, sexual assault, environmentalism, and race. But there's no question that over the last few years, the prominence of social justice in YA has grown — and more than grown, it's expanded to tackle more facets of social justice including religious discrimination, police brutality, gentrification, and more.
Let's take a look at YA featuring social justice. For the bulk of these books, it's a theme that takes hold over the course of the entire story. In other cases, it's a spark that, while there, might not necessarily be the focus of the main character or novel. In yet other cases, it's social justice that starts with a good intention but might spiral beyond the control of the main character; these are teenagers, after all.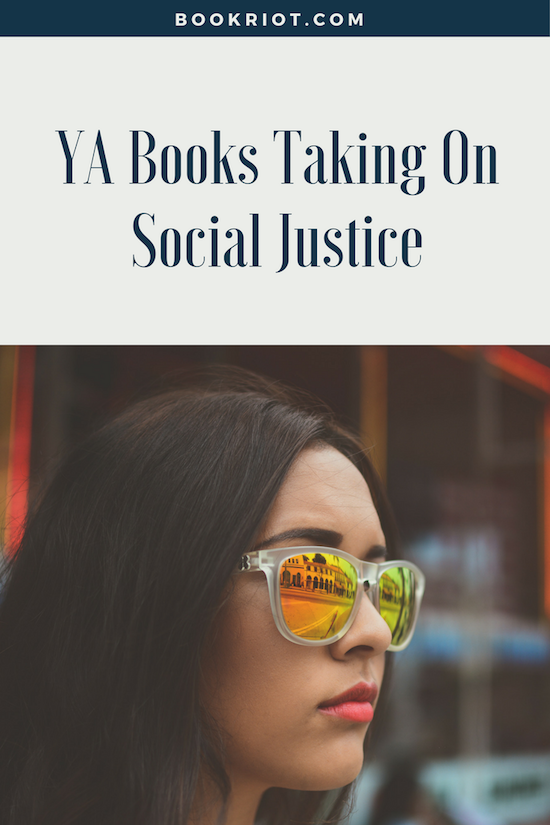 I've included a mix of popular titles, as well as some which might constitute "quieter" titles. I've also worked to make sure some of the titles fall in that space for younger YA readers in the 12-13-14 year old range, since often, those readers see themselves in fiction like this less frequently. These are all fiction, since what could be included for nonfiction is worthy of another post itself — this list is also exceptionally truncated, as it could be hundreds of titles long.
Of course, feel free to drop favorite titles into the comments so we can have a sweet collection of social justice themed YA to read, to think about, and to share.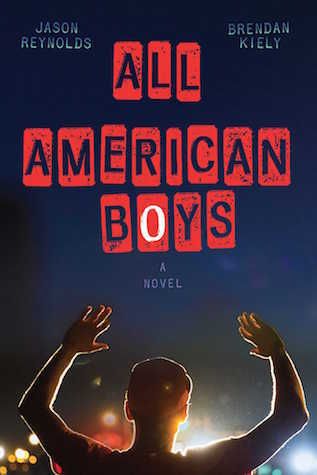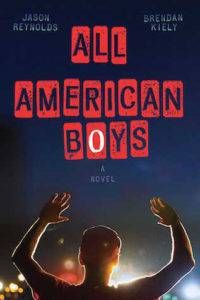 All American Boys by Jason Reynolds and Brendan Kiely
Rashad is absent again today.
That's the sidewalk graffiti that started it all…
Well, no, actually, a lady tripping over Rashad at the store, making him drop a bag of chips, was what started it all. Because it didn't matter what Rashad said next—that it was an accident, that he wasn't stealing—the cop just kept pounding him. Over and over, pummeling him into the pavement. So then Rashad, an ROTC kid with mad art skills, was absent again…and again…stuck in a hospital room. Why? Because it looked like he was stealing. And he was a black kid in baggy clothes. So he must have been stealing.
And that's how it started.
And that's what Quinn, a white kid, saw. He saw his best friend's older brother beating the daylights out of a classmate. At first Quinn doesn't tell a soul…He's not even sure he understands it. And does it matter? The whole thing was caught on camera, anyway. But when the school—and nation—start to divide on what happens, blame spreads like wildfire fed by ugly words like "racism" and "police brutality." Quinn realizes he's got to understand it, because, bystander or not, he's a part of history. He just has to figure out what side of history that will be.
Rashad and Quinn—one black, one white, both American—face the unspeakable truth that racism and prejudice didn't die after the civil rights movement. There's a future at stake, a future where no one else will have to be absent because of police brutality. They just have to risk everything to change the world.
Cuz that's how it can end.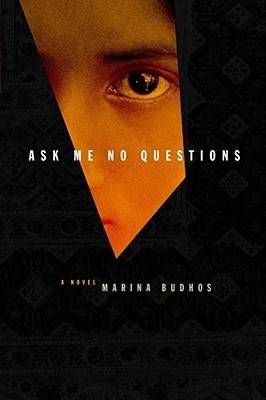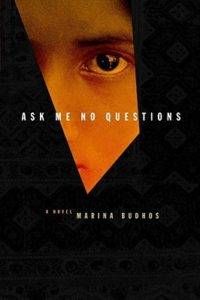 Ask Me No Questions by by Marina Budhos
Nadira and her family are illegal aliens, fleeing to the Canadian border — running from the country they thought was their home. For years since emigrating from Bangladesh, they have lived on expired visas in New York City, hoping they could someday realize their dream of becoming legal citizens of the United States. But after 9/11, everything changes. Suddenly, being Muslim means being dangerous, a suspected terrorist. And when Nadira's father is arrested and detained at the border, Nadira and her older sister, Aisha, are sent back to Queens and told to carry on, as if everything is the same.
But of course nothing is the same. Nadira and Aisha live in fear they'll have to return to a Bangladesh they hardly know. Aisha, always the responsible one, falls apart. It's up to Nadira to find a way to bring her family back together again.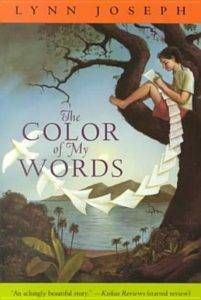 The Color of My Words by Lynn Joseph
Twelve-year-old Ana Rosa is a blossoming writer growing up in the Dominican Republic, a country where words are feared. Yet there is so much inspiration all around her — watching her brother search for a future, learning to dance and to love, and finding out what it means to be part of a community — that Ana Rosa must write it all down. As she struggles to find her own voice and a way to make it heard, Ana Rosa realizes the power of her words to transform the world around her — and to transcend the most unthinkable of tragedies.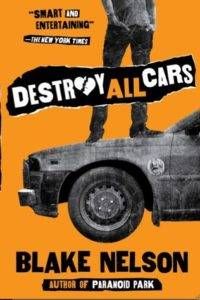 Destroy All Cars by Blake Nelson
James Hoff likes to rant against America's consumerist culture. He also likes to rant against his ex-girlfriend, Sadie, who he feels isn't doing enough to change the world. But just like he can't avoid buying things, he also can't avoid Sadie for long. This is a fantastic, funny, sexy, cool masterpiece from one of the best YA writers at work today, an anti-consumerist love story that's all about idealism, in both James's relationship with the world and his relationships with the people around him.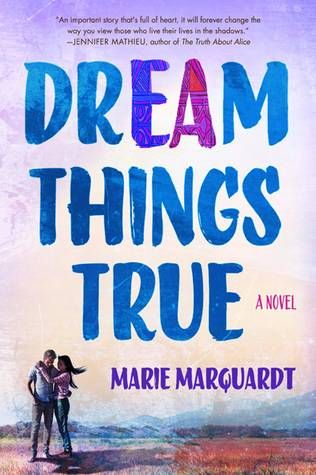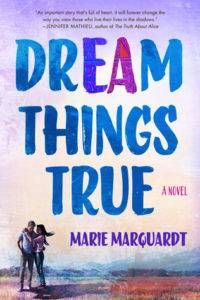 Dream Things True by Marie Marquardt
Evan, a soccer star and the nephew of a conservative Southern Senator, has never wanted for much — except a functional family. Alma has lived in Georgia since she was two-years-old, excels in school, and has a large, warm Mexican family. Never mind their differences, the two fall in love, and they fall hard. But when ICE (Immigration and Customs Enforcement) begins raids on their town, Alma knows that she needs to tell Evan her secret. There's too much at stake. But how to tell her country-club boyfriend that she's an undocumented immigrant? That her whole family and most of her friends live in the country without permission. What follows is a beautiful, nuanced, well-paced exploration of the complications of immigration, young love, defying one's family, and facing a tangled bureaucracy that threatens to completely upend two young lives.
Feed by MT Anderson
Identity crises, consumerism, and star-crossed teenage love in a futuristic society where people connect to the Internet via feeds implanted in their brains.
For Titus and his friends, it started out like any ordinary trip to the moon – a chance to party during spring break and play with some stupid low-grav at the Ricochet Lounge. But that was before the crazy hacker caused all their feeds to malfunction, sending them to the hospital to lie around with nothing inside their heads for days. And it was before Titus met Violet, a beautiful, brainy teenage girl who has decided to fight the feed and its omnipresent ability to categorize human thoughts and desires.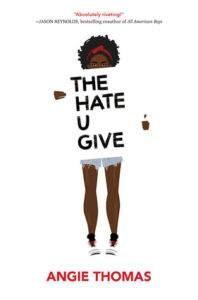 The Hate U Give by Angie Thomas
Sixteen-year-old Starr Carter moves between two worlds: the poor neighborhood where she lives and the fancy suburban prep school she attends. The uneasy balance between these worlds is shattered when Starr witnesses the fatal shooting of her childhood best friend Khalil at the hands of a police officer. Khalil was unarmed.
Soon afterward, his death is a national headline. Some are calling him a thug, maybe even a drug dealer and a gangbanger. Protesters are taking to the streets in Khalil's name. Some cops and the local drug lord try to intimidate Starr and her family. What everyone wants to know is: what really went down that night? And the only person alive who can answer that is Starr.
But what Starr does or does not say could upend her community. It could also endanger her life.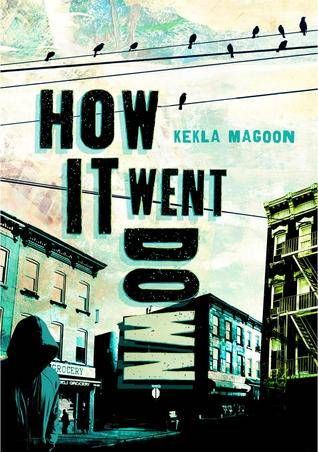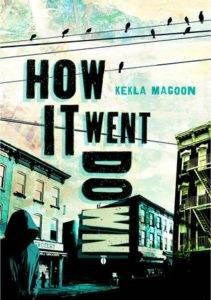 How It Went Down by Kekla Magoon
When sixteen-year-old Tariq Johnson dies from two gunshot wounds, his community is thrown into an uproar. Tariq was black. The shooter, Jack Franklin, is white.
In the aftermath of Tariq's death, everyone has something to say, but no two accounts of the events line up. Day by day, new twists further obscure the truth.
Tariq's friends, family, and community struggle to make sense of the tragedy, and to cope with the hole left behind when a life is cut short. In their own words, they grapple for a way to say with certainty: This is how it went down.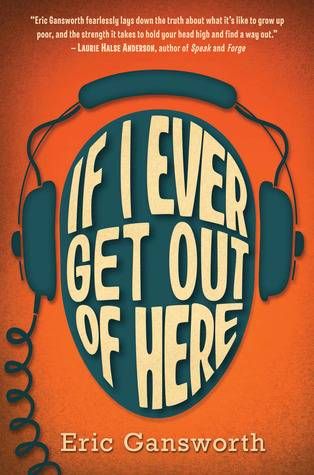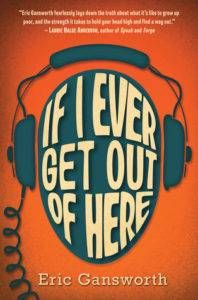 If I Ever Get Out Of Here by Eric Gansworth
Lewis "Shoe" Blake is used to the joys and difficulties of life on the Tuscarora Indian reservation in 1975: the joking, the Fireball games, the snow blowing through his roof. What he's not used to is white people being nice to him — people like George Haddonfield, whose family recently moved to town with the Air Force. As the boys connect through their mutual passion for music, especially the Beatles, Lewis has to lie more and more to hide the reality of his family's poverty from George. He also has to deal with the vicious Evan Reininger, who makes Lewis the special target of his wrath. But when everyone else is on Evan's side, how can he be defeated? And if George finds out the truth about Lewis's home — will he still be his friend?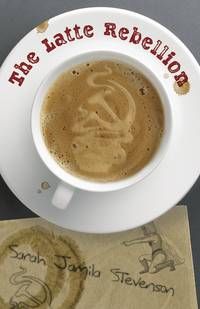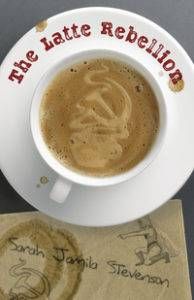 The Latte Rebellion by Sarah Jamila Stevenson
Our philosophy is simple: Promote a latte-colored world! —from the Latte Rebellion Manifesto
When high school senior Asha Jamison gets called a "towel head" at a pool party, the racist insult gives Asha and her best friend Carey a great money-making idea for a post-graduation trip. They'll sell T-shirts promoting the Latte Rebellion, a club that raises awareness of mixed-race students.
Seemingly overnight, their "cause" goes viral and the T-shirts become a nationwide fad. As new chapters spring up from coast to coast, Asha realizes that her simple marketing plan has taken on a life of its own-and it's starting to ruin hers. Asha's once-stellar grades begin to slip, threatening her Ivy League dreams, and her friendship with Carey is hanging by a thread. And when the peaceful underground movement turns militant, Asha's school launches a disciplinary hearing. Facing expulsion, Asha must decide how much she's willing to risk for something she truly believes in.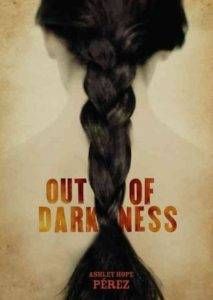 Out of Darkness by Ashley Hope Perez
"This is East Texas, and there's lines. Lines you cross, lines you don't cross. That clear?"
New London, Texas. 1937. Naomi Vargas and Wash Fuller know about the lines in East Texas as well as anyone. They know the signs that mark them.
"No Negroes, Mexicans, or dogs."
They know the people who enforce them.
"They all decided they'd ride out in their sheets and pay Blue a visit."
But sometimes the attraction between two people is so powerful it breaks through even the most entrenched color lines. And the consequences can be explosive.
"More than grief, more than anger, there is a need. Someone to blame. Someone to make pay."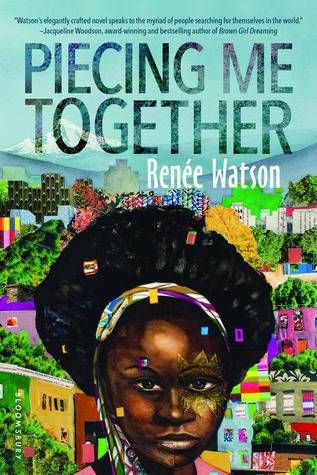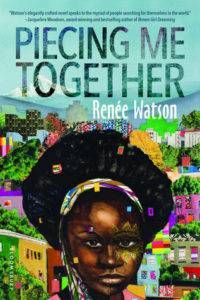 Piecing Me Together by Renée Watson
Jade believes she must get out of her neighborhood if she's ever going to succeed. Her mother says she has to take every opportunity. She has. She accepted a scholarship to a mostly-white private school and even Saturday morning test prep opportunities. But some opportunities feel more demeaning than helpful. Like an invitation to join Women to Women, a mentorship program for "at-risk" girls. Except really, it's for black girls. From "bad" neighborhoods.
But Jade doesn't need support. And just because her mentor is black doesn't mean she understands Jade. And maybe there are some things Jade could show these successful women about the real world and finding ways to make a real difference.
Friendships, race, privilege, identity—this compelling and thoughtful story explores the issues young women face.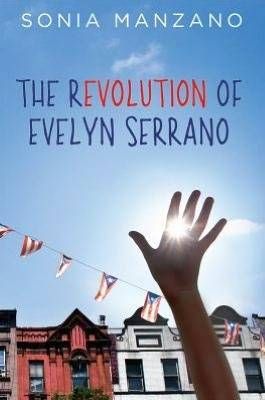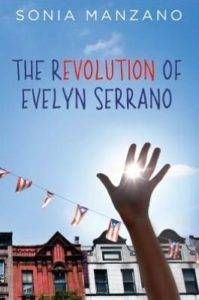 The Revolution of Evelyn Serrano by Sonia Manzano
There are two secrets Evelyn Serrano is keeping from her Mami and Papo? her true feelings about growing up in her Spanish Harlem neighborhood, and her attitude about Abuela, her sassy grandmother who's come from Puerto Rico to live with them. Then, like an urgent ticking clock, events erupt that change everything. The Young Lords, a Puerto Rican activist group, dump garbage in the street and set it on fire, igniting a powerful protest. When Abuela steps in to take charge, Evelyn is thrust into the action. Tempers flare, loyalties are tested. Through it all, Evelyn learns important truths about her Latino heritage and the history makers who shaped a nation.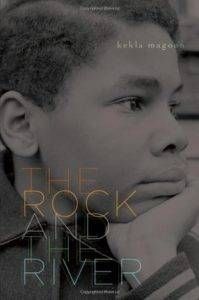 The Rock and The River by Kekla Magoon
The Time: 1968
The Place: Chicago
For thirteen-year-old Sam it's not easy being the son of known civil rights activist Roland Childs. Especially when his older (and best friend), Stick, begins to drift away from him for no apparent reason. And then it happens: Sam finds something that changes everything forever.
Sam has always had faith in his father, but when he finds literature about the Black Panthers under Stick's bed, he's not sure who to believe: his father or his best friend. Suddenly, nothing feels certain anymore.
Sam wants to believe that his father is right: You can effect change without using violence. But as time goes on, Sam grows weary of standing by and watching as his friends and family suffer at the hands of racism in their own community. Sam beings to explore the Panthers with Stick, but soon he's involved in something far more serious — and more dangerous — than he could have ever predicted. Sam is faced with a difficult decision. Will he follow his father or his brother? His mind or his heart? The rock or the river?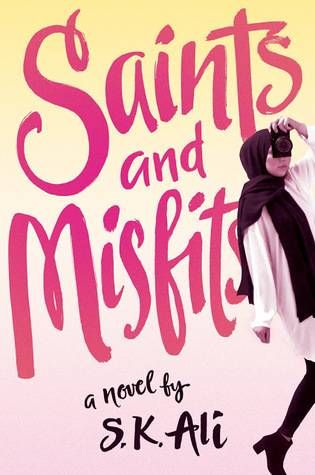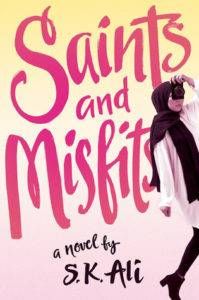 Saints and Misfits by SK Ali
How much can you tell about a person just by looking at them?
Janna Yusuf knows a lot of people can't figure out what to make of her…an Arab Indian-American hijabi teenager who is a Flannery O'Connor obsessed book nerd, aspiring photographer, and sometime graphic novelist is not exactly easy to put into a box.
And Janna suddenly finds herself caring what people think. Or at least what a certain boy named Jeremy thinks. Not that she would ever date him—Muslim girls don't date. Or they shouldn't date. Or won't? Janna is still working all this out.
While her heart might be leading her in one direction, her mind is spinning in others. She is trying to decide what kind of person she wants to be, and what it means to be a saint, a misfit, or a monster. Except she knows a monster…one who happens to be parading around as a saint…Will she be the one to call him out on it? What will people in her tightknit Muslim community think of her then?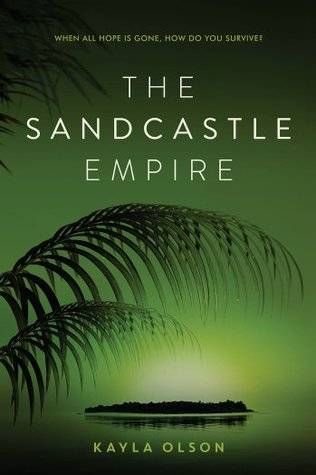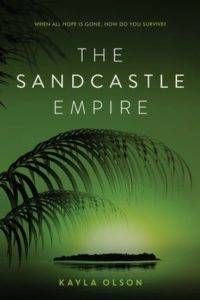 The Sandcastle Empire by Kayla Olson
Before the war, Eden's life was easy—air conditioning, ice cream, long days at the beach. Then the revolution happened, and everything changed.
Now a powerful group called the Wolfpack controls the earth and its resources. Eden has lost everything to them. They killed her family and her friends, destroyed her home, and imprisoned her. But Eden refuses to die by their hands. She knows the coordinates to the only neutral ground left in the world, a place called Sanctuary Island, and she is desperate to escape to its shores.
Eden finally reaches the island and meets others resistant to the Wolves—but the solace is short-lived when one of Eden's new friends goes missing. Braving the jungle in search of their lost ally, they quickly discover Sanctuary is filled with lethal traps and an enemy they never expected.
This island might be deadlier than the world Eden left behind, but surviving it is the only thing that stands between her and freedom.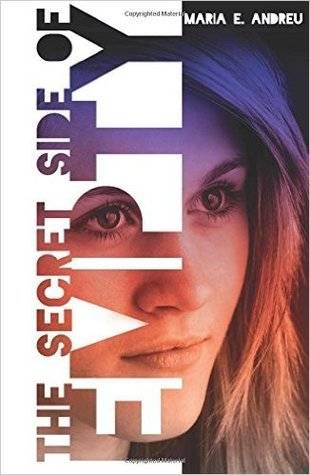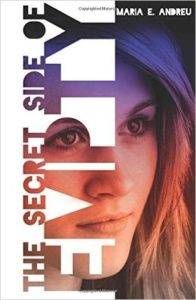 The Secret Side of Empty by Maria Andreu
As a straight-A student with a budding romance and loyal best friend, M.T.'s life seems as apple-pie American as her blondish hair and pale skin. But M.T. hides two facts to the contrary: her full name of Monserrat Thalia and her status as an undocumented immigrant.
But it's harder to hide now that M.T.'s a senior. Her school's National Honor Society wants her to plan their trip abroad, her best friend won't stop bugging her to get her driver's license, and all everyone talks about is where they want to go to college. M.T. is pretty sure she can't go to college, and with high school ending and her family life unraveling, she's staring down a future that just seems empty. In the end, M.T. will need to trust herself and others to stake a claim in the life that she wants.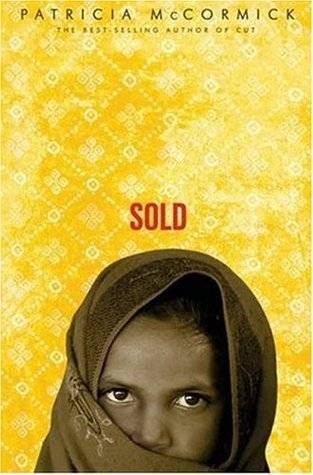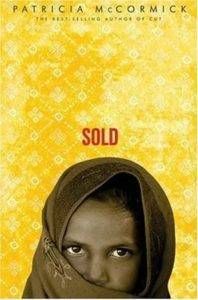 Sold by Patricia McCormick
Lakshmi is a thirteen-year-old girl who lives with her family in a small hut on a mountain in Nepal. Though she is desperately poor, her life is full of simple pleasures, like playing hopscotch with her best friend from school, and having her mother brush her hair by the light of an oil lamp. But when the harsh Himalayan monsoons wash away all that remains of the family's crops, Lakshmi's stepfather says she must leave home and take a job to support her family.
He introduces her to a glamorous stranger who tells her she will find her a job as a maid in the city. Glad to be able to help, Lakshmi journeys to India and arrives at "Happiness House" full of hope. But she soon learns the unthinkable truth: she has been sold into prostitution.
An old woman named Mumtaz rules the brothel with cruelty and cunning. She tells Lakshmi that she is trapped there until she can pay off her family's debt—then cheats Lakshmi of her meager earnings so that she can never leave.
Lakshmi's life becomes a nightmare from which she cannot escape. Still, she lives by her mother's words— Simply to endure is to triumph—and gradually, she forms friendships with the other girls that enable her to survive in this terrifying new world. Then the day comes when she must make a decision—will she risk everything for a chance to reclaim her life?
If you're looking for some more YA titles on some of the social justice topics touched upon above, here are a few select lists: