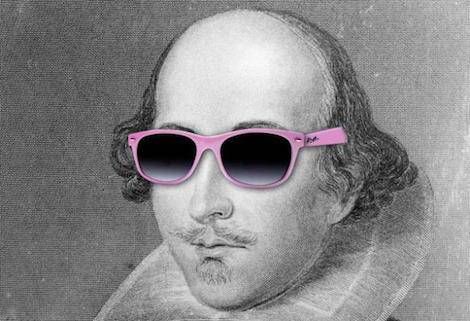 Sponsored
3 On A YA Theme: The (Shakespeare) Play's The Thing
This content contains affiliate links. When you buy through these links, we may earn an affiliate commission.
This week's "3 On A YA Theme" is sponsored by The Takedown by Corrie Wang, from Freeform.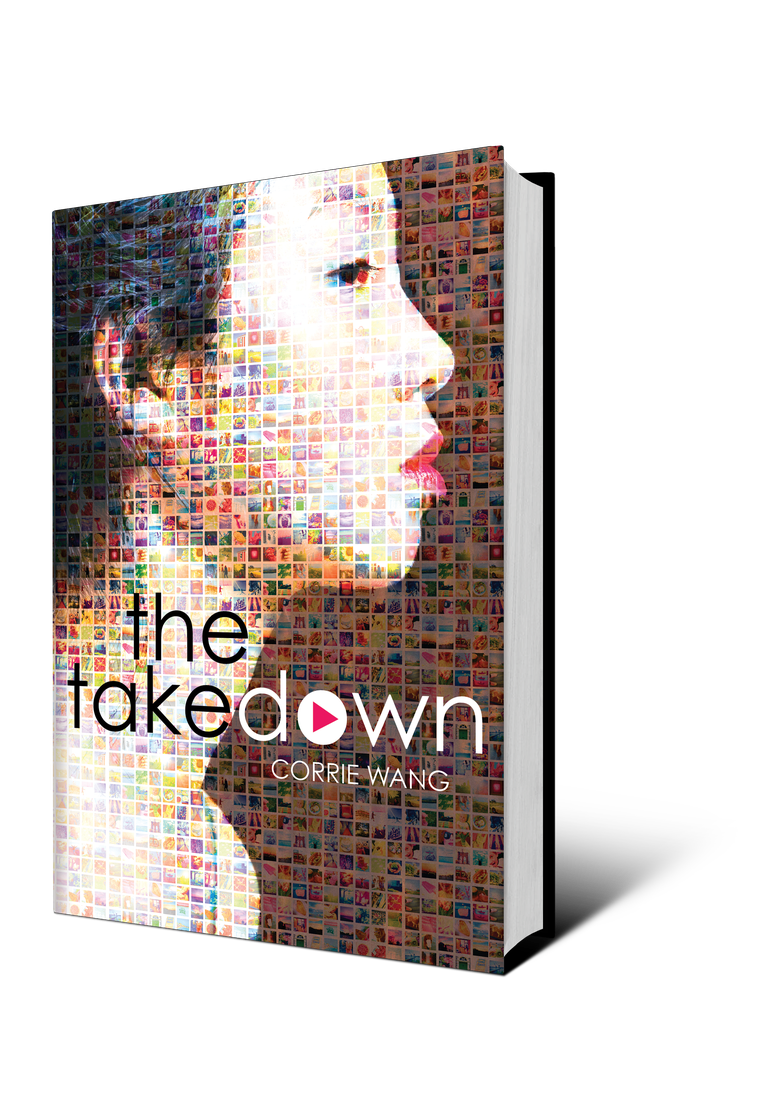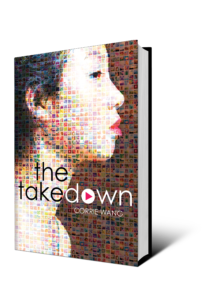 Who would you rely on if your tech turned against you? Kyla Cheng—president of her community club, a debate team champ, dating the yummy Mackenzie Rodriguez and the most popular student at her Brooklyn high school—gets taken down a peg when a fake video goes viral.
____________________
It's Shakespeare season, as we celebrate the Bard's day of birth on April 23. Here at Book Riot and around the greater web, there have been numerous book lists of YA novels which pay homage to Shakespeare's works. There are scads of retellings, as well as twists on the familiar tale.
But I've yet to find a list of YA books wherein the original plays are performed by the characters in the book in some capacity.
It's high time one of those exists.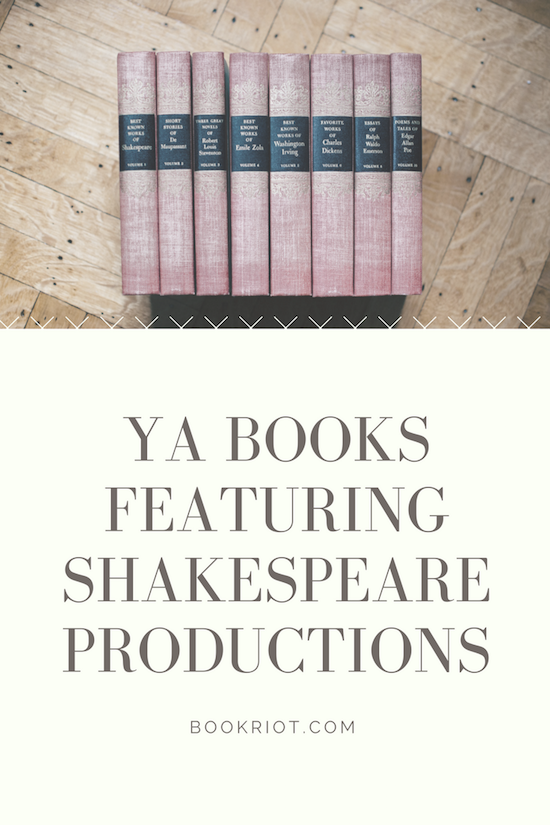 Find below a "3 On A YA Theme" post that is no where near only three books long. I wanted to go deep with this one, and more, I wanted to highlight an issue that all of these books seem to have in common: they're very white. While there is excellent representation of queer teens, the landscape for teens of color who perform Shakespeare plays in some capacity is abysmal. I can find one, and with a little stretch, a second (that's technically middle grade and technically not about performing the play but a repeat reference to a play). If I am missing something here, please leave a comment with the title and author.
Get ready to experience Shakespeare on stage, via the teens in these YA books. If you're curious, the main plays included among the titles below are Romeo & Juliet, Hamlet, A Midsummer Night's Dream, and Othello.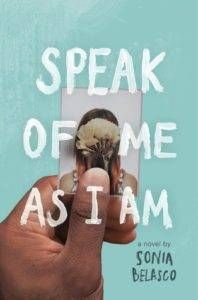 Speak Of Me As I Am by Sonia Belasco
Melanie and Damon are both living in the shadow of loss. For Melanie, it's the loss of her larger-than-life artist mother, taken by cancer well before her time. For Damon, it's the loss of his best friend, Carlos, who took his own life.
As they struggle to fill the empty spaces their loved ones left behind, fate conspires to bring them together. Damon takes pictures with Carlos's camera to try to understand his choices, and Melanie begins painting as a way of feeling closer to her mother. But when the two join their school's production of Othello, the play they both hoped would be a distraction becomes a test of who they truly are, both together and on their own. And more than anything else, they discover that it just might be possible to live their lives without completely letting go of their sadness.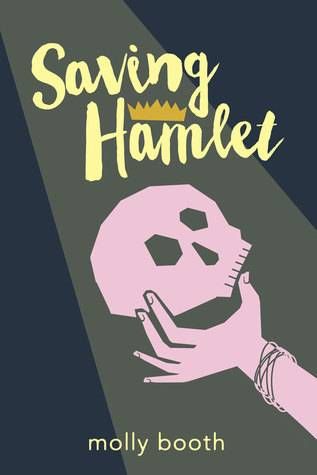 Saving Hamlet by Molly Booth
Emma Allen couldn't be more excited to start her sophomore year. Not only is she the assistant stage manager for the drama club's production of Hamlet, but her crush Brandon is directing, and she's rocking a new haircut that's sure to get his attention. But soon after school starts, everything goes haywire. Emma's suddenly promoted to stage manager, her best friend, Lulu, stops talking to her, and Josh—the sweet soccer player who's been cast as the lead—turns out to be a disaster. It's up to Emma to fix it all, but she has no clue where to start.
One night after rehearsal, Emma stays behind to think through her life's latest crises and distractedly falls through the stage's trap door…landing in the basement of the Globe Theater.
It's London, 1601, and with her awesome new pixie cut, everyone thinks Emma's a boy—even Will Shakespeare himself. Dropped into the middle of the original production of Hamlet, Emma gamely plays her role as backstage assistant, jumping at the chance to experience theatre history and rub shoulders with legends. But the Globe's Hamlet has its own problems, and once Emma starts traveling back and forth through time, things get really confusing. In which reality does she belong? And can she possibly save two epically tragic productions of Hamlet before time runs out?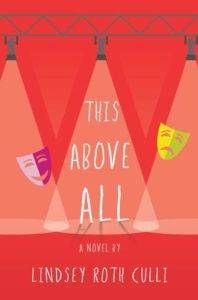 This Above All by Lindsey Roth Culli
When sixteen-year old Piper is cast as Romeo in her school's production, she's as surprised as everyone else. Not only because she's a girl, but also because she's from one of the region's most notorious ultraconservative families.
But when the school principal demands that the part be recast "appropriately" or the show cannot go on, Piper faces a choice: become the figurehead to appeal the principal's decision or accept the message the administration's ultimatum sends to the school's gay students, including her new friends. Namely, that they should be ashamed of who they are or whom they happen to love.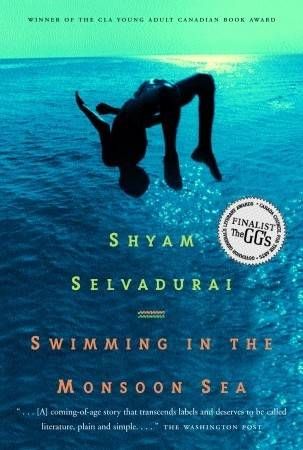 Swimming in the Monsoon Sea by Shyam Selvaduri
The setting is Sri Lanka, 1980, and it is the season of monsoons. Fourteen-year-old Amrith is caught up in the life of the cheerful, well-to-do household in which he is being raised by his vibrant Auntie Bundle and kindly Uncle Lucky. He tries not to think of his life "before," when his doting mother was still alive. Amrith's holiday plans seem unpromising: he wants to appear in his school's production of Othello and he is learning to type at Uncle Lucky's tropical fish business. Then, like an unexpected monsoon, his cousin arrives from Canada and Amrith's ordered life is storm-tossed. He finds himself falling in love with the Canadian boy. Othello, with its powerful theme of disastrous jealousy, is the backdrop to the drama in which Amrith finds himself immersed.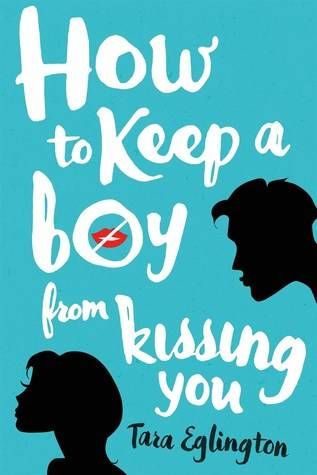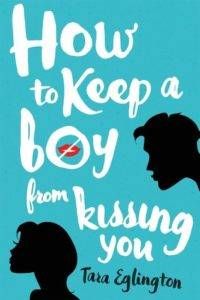 How To Keep A Boy From Kissing You by Tara Eglington
That's Aurora Skye's big secret. And the way she wants it to stay. She's not going to give away her first kiss to just anyone. Busy dodging suitors and matchmaking for her best friends, Aurora (not so) patiently awaits her prince.
But everything changes when Aurora is coerced into a lead role in the school production of Much Ado about Nothing. Which means she'll have to lock lips with her co-star Hayden Paris—the smart and funny boy next door who also happens to be the bane of her existence, always around to see her at her worst.
Now Aurora is more determined than ever to have her first kiss with the one who's truly worthy of it. But first she'll have to figure out just who that person is.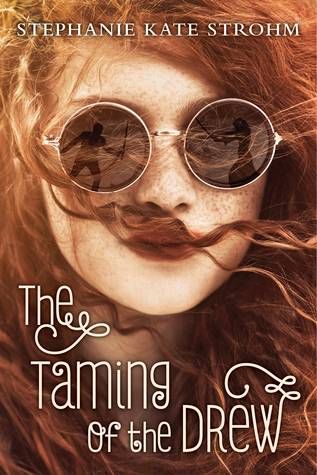 Taming of the Drew by Stephanie Kate Strohm
Cass McKay has been called stubborn, temperamental, difficult, and that word that rhymes with "witch" more times than she cares to count. But that's all about to pay off. She has finally landed the role she was born to play—Kate, in The Taming of the Shrew—in the summer apprentice program of a renowned Shakespeare theater company in the forests of Vermont.
But Cass can barely lace up her corset before her troubles begin. Her leading man, Drew, is a complete troll, and he's going to ruin Cass's summer. Even worse, Cass's bunkmate Amy has somehow fallen head over heels for Drew. Cass can't let Amy throw herself at a total jerk, so she comes up with a genius plan to give Drew the personality makeover he so desperately needs: they'll tame Drew just as Petruchio tames Kate! But as Shakespeare's classic plays out offstage, Cass finds it harder and harder to resist falling for Drew herself.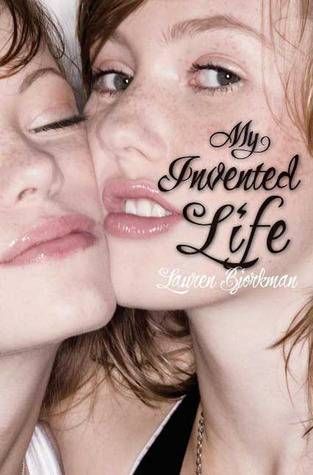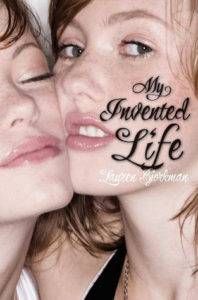 My Invented Life by Lauren Bjorkman
With Roz and Eva everything becomes a contest–who can snag the best role in the school play, have the cutest boyfriend, pull off the craziest prank. Still, they're as close as sisters can be. Until Eva deletes Roz from her life like so much junk e-mail for no reason that Roz understands. Now Eva hangs out with the annoyingly petite cheerleaders, and Roz fantasizes about slipping bovine growth hormone into their Gatorade.
Roz has a suspicion about Eva. In turn, Eva taunts Roz with a dare, which leads to an act of total insanity. Drama geeks clamor for attention, Shakespearean insults fly, and Roz steals the show.

The Rules for Hearts by Sara Ryan
Battle Hall Davies is sure of some things: she's going to Reed; she loves girls; and her older brother, Nick, is cooler than she could ever be. Nick ran away when Battle was in high school, and four years later, he's tracked her down. Now she's spending her summer before college in Forest House, the co-op where he lives in Portland. Battle is quickly swept into Forest House's community Shakespeare production, its all-night card games, and the arms of her new roommate, Meryl. It turns out that Nick isn't who Battle thought he was and Battle's not who she thought she was, either.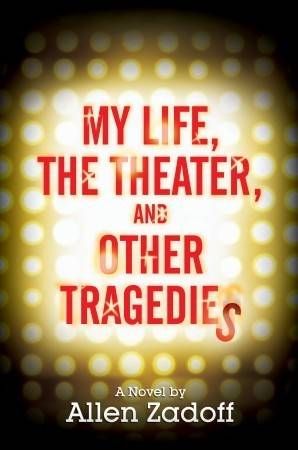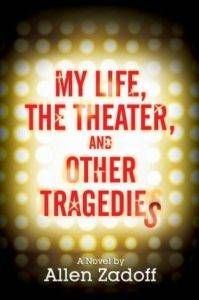 My Life, The Theater, and Other Tragedies by Allen Zadoff
High school sophomore Adam Zeigler, who lost his father to a sudden accident two years ago, thinks the best way to live life is behind the spotlight. As a member of the theater crew, he believes he's achieved it all when he wins the coveted job of spotlight operator. But that was before a young actress, Summer, appeared in his view. Instantly smitten, Adam is determined to win her over. But to do so, he'll have to defy his best friend and break the golden rule of his school: techies and actors don't mix.
Set against the backdrop of a high school production of A Midsummer Night's Dream, Zadoff's latest is a bromance, a love story, and theater story in one. The politics of love and high school collide as Adam struggles to find the courage to step out of the shadows and into the light.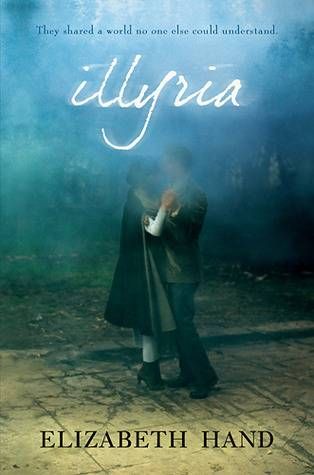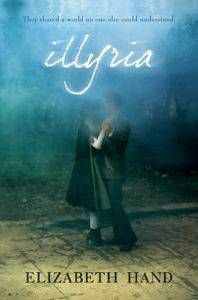 Illyria by Elizabeth Hand
Madeleine and Rogan are first cousins, best friends, twinned souls, each other's first love. Even within their large, disorderly family—all descendants of a famous actress—their intensity and passion for theater sets them apart. It makes them a little dangerous. When they are cast in their school's production of Twelfth Night, they are forced to face their separate talents and futures, and their future together.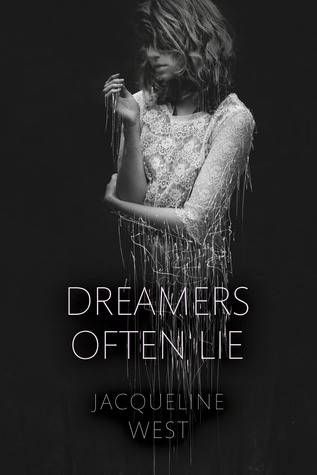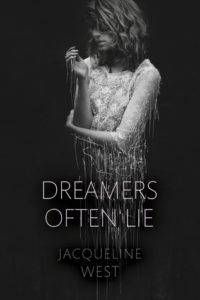 Dreamers Often Lie by Jacqueline West
Jaye wakes up from a skiing accident with a fractured skull, a blinding headache, and her grip on reality sliding into delusion. Determined to get back to her starring role in the school production of A Midsummer Night's Dream, Jaye lies to her sister, her mom, her doctors. She's fine, she says. She's fine. If anyone knew the truth – that hallucinations of Shakespeare and his characters have followed her from her hospital bed to the high school halls – it would all be over. She's almost managing to pull off the act when Romeo shows up in her anatomy class. And it turns out that he's 100% real. Suddenly Jaye has to choose between lying to everyone else and lying to herself.
Troubled by the magnetic new kid, a long-lost friend turned recent love interest, and the darkest parts of her family's past, Jaye's life tangles with Shakespeare's most famous plays until she can't tell where truth ends and pretending begins. Soon, secret meetings and dizzying first kisses give way to more dangerous things. How much is real, how much is in Jaye's head, and how much does it matter as she flies toward a fate over which she seems to have no control?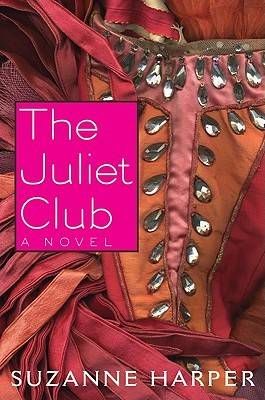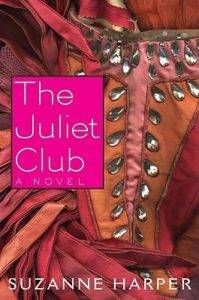 The Juliet Club by Suzanne Harper
Kate Sanderson inherited her good sense from her mother, a disciplined law professor, and her admiration for the Bard from her father, a passionate Shakespeare scholar. When she gets dumped, out of the blue, for the Practically Perfect Ashley Lawson, she vows never to fall in love again. From now on she will control her own destiny, and every decision she makes will be highly reasoned and rational. She thinks Shakespeare would have approved.
So when she is accepted to a summer Shakespeare symposium in Verona, Italy, Kate sees it as the ideal way to get over her heartbreak once and for all. She'll lose herself in her studies, explore ancient architecture, and eat plenty of pasta and gelato. (Plus, she'll be getting college credit for it–another goal accomplished!) But can even completely logical Kate resist the romance of living in a beautiful villa in the city where those star-crossed lovers Romeo and Juliet met and died for each other? Especially when the other Shakespeare Scholars–in particular Giacomo, with his tousled brown hair, expressive dark eyes, and charming ways–try hard to break her protective shell?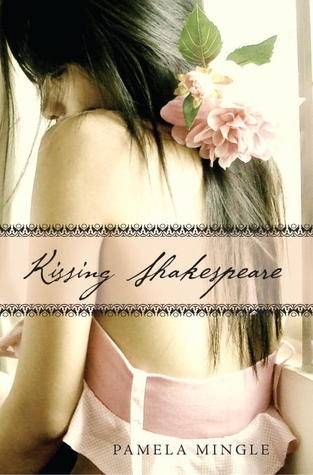 Kissing Shakespeare by Pamela Mingle
Miranda has Shakespeare in her blood: she hopes one day to become a Shakespearean actor like her famous parents. At least, she does until her disastrous performance in her school's staging of The Taming of the Shrew. Humiliated, Miranda skips the opening-night party. All she wants to do is hide.
Fellow cast member, Stephen Langford, has other plans for Miranda. When he steps out of the backstage shadows and asks if she'd like to meet Shakespeare, Miranda thinks he's a total nutcase. But before she can object, Stephen whisks her back to 16th century England—the world Stephen's really from. He wants Miranda to use her acting talents and modern-day charms on the young Will Shakespeare. Without her help, Stephen claims, the world will lost its greatest playwright.
Miranda isn't convinced she's the girl for the job. Why would Shakespeare care about her? And just who is this infuriating time traveler, Stephen Langford? Reluctantly, she agrees to help, knowing that it's her only chance of getting back to the present and her "real" life. What Miranda doesn't bargain for is finding true love . . . with no acting required.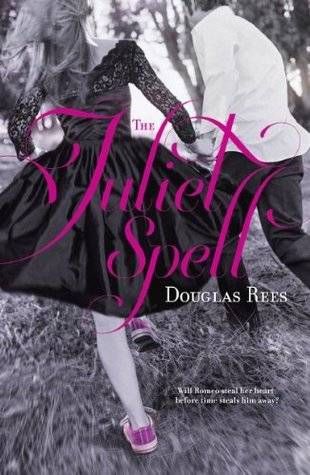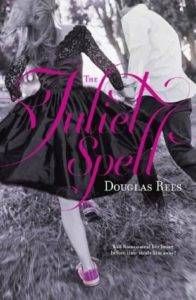 The Juliet Spell by Douglas Rees
I wanted the role of Juliet more than anything. I studied hard. I gave a great reading for it—even with Bobby checking me out the whole time. I deserved the part.
I didn't get it. So I decided to level the playing field, though I actually might have leveled the whole play. You see, since there aren't any Success in Getting to Be Juliet in Your High School Play spells, I thought I'd cast the next best—a Fame spell. Good idea, right?
Yeah. Instead of bringing me a little fame, it brought me someone a little famous. Shakespeare. Well, Edmund Shakespeare. William's younger brother.
Good thing he's sweet and enthusiastic about helping me with the play…and—ahem—maybe a little bit hot. But he's from the past. Way past. Cars amaze him—cars! And cell phones? Ugh.
Still, there's something about him that's making my eyes go star-crossed.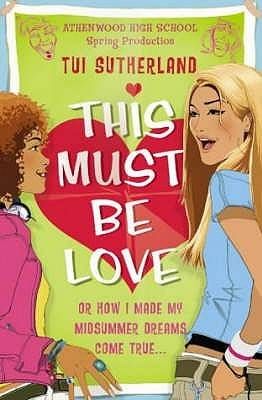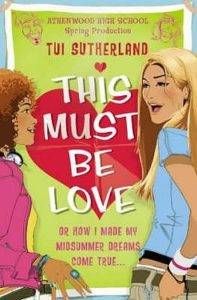 This Must Be Love by Tui Sutherland
HERMIA: the perfect would-be Juliet in Athenwood High's upcoming spring production. Ok, maybe her only roles thus far have been trees — but this future star is ready to break out and wow the world! They wouldn't even think about giving the part to her more obviously Juliet-like best friend …
HELENA: a believer in true love. She's prepared to wait as long as it takes for her perfect soul mate. But with the limited Romeo selection at Athenwood High School, she thinks she might have to wait forever — until she meets …
DMITRI: the new guy. He's sultry, he's mysterious, and he's trying out for the lead in the school play. Helena is sure it's fate, Hermia thinks something's fishy, but the only one who knows the truth about him is …
ALEX: Hermia's best-friend-turned-secret-love-interest. He's smart, he's adorable, and, like a typical guy, he's absolutely clueless that Hermia is head-over-heels crushing on him! Or is he?
The stage is set for mayhem, magic, and misunderstandings. It might be hilarious, it may be crazy, but in the end, it must be love!
Foolish Hearts by Emma Mills (December 26)
The day of the last party of the summer, Claudia overhears a conversation she wasn't supposed to. Now on the wrong side of one of the meanest girls in school, Claudia doesn't know what to expect when the two are paired up to write a paper—let alone when they're both forced to try out for the school production of A Midsummer Night's Dream.
But mandatory participation has its upsides—namely, an unexpected friendship, a boy band obsession, and a guy with the best dimpled smile Claudia's ever seen. As Claudia's world starts to expand, she finds that maybe there are some things worth sticking her neck out for.
And the middle grade book with multiple references to Shakespeare (without the play itself) is Jewell Parker Rhodes's Ninth Ward.
Want more "3 On A YA Theme" posts? Gotcha covered.