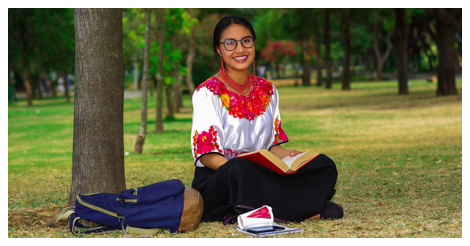 This content contains affiliate links. When you buy through these links, we may earn an affiliate commission.
We've got a sweet little Instagram account if we do say so ourselves (and we do). Come check it out…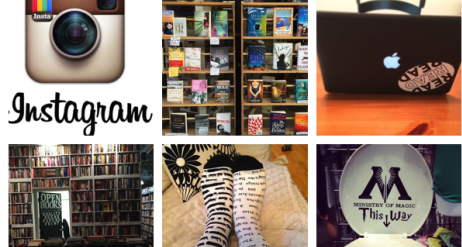 ____________________
A long time ago, I became fascinated with young reader editions of books. These are adaptations of (generally) best-selling adult books for readers who fall in that 10+ age category. It's sort of an odd place to gear the books, but in some ways it makes sense: they're meant to engage readers who are middle graders or young adults into a nonfiction topic. They make a big book accessible for younger or struggling readers who might otherwise not pick up the adult version of the title.
The last couple of years have brought about more young reader editions of books, and more and more of them have become really darn good — not that older ones aren't, but it's been my own reading experience that many of those who do the adaptations don't understand the audience they're gearing the titles for or they take out some of the most compelling elements of the original story. I know I've picked up a few and wished that, instead of reading the adaptation, I'd just picked up the original and handed that to a young reader.
But right now, we're entering a sort of golden era of these books. It's likely in part to the books being adapted by writers who write for middle grade and/or young adult audiences, and/or they're being edited under publisher imprints that understand the readership a little bit better. Likewise, the topics are becoming more and more juicy, tackling real lives and real stories that these younger readers relate to or want to know more about.
Here's a look at three recent/forthcoming young reader editions that are worth knowing about. It could be a lot of fun to do a book club with these books and their adult counterparts — imagine a cross-generational discussion or book club or family book night digging into these stories and knowing they're accessible and interesting to readers from ages 10 and older (and depending on the reader, maybe even younger than 10!).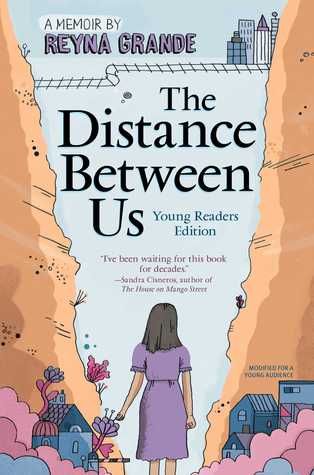 The Distance Between Us by Reyna Grande
When her parents make the dangerous and illegal trek across the Mexican border in pursuit of the American dream, Reyna and her siblings are forced to live with their stern grandmother, as they wait for their parents to build the foundation of a new life.
But when things don't go quite as planned, Reyna finds herself preparing for her own journey to "El Otro Lado" to live with the man who has haunted her imagination for years: her long-absent father. Both funny and heartbreaking, The Distance Between Us beautifully captures the struggle that Reyna and her siblings endured while trying to assimilate to a different culture, language, and family life in El Otro Lado (The Other Side).
Bonus: This book would make an excellent paired reading with Diane Guerrero's In The Country We Love, as well as Illegal by Bettina Restrepo and/or Crossing The Wire by Will Hobbes.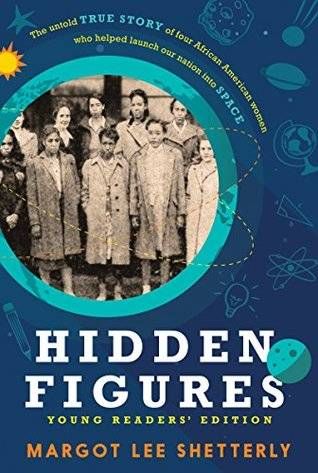 Hidden Figures: The Untold True Story of Four African American Women Who Helped Launch Our Nation Into Space by Margo Lee Shetterly (HarperCollins, November 29)
Before John Glenn orbited the earth or Neil Armstrong walked on the moon, a group of dedicated female mathematicians known as "human computers" used pencils, slide rules, and adding machines to calculate the numbers that would launch rockets, and astronauts, into space. This book brings to life the stories of Dorothy Vaughan, Mary Jackson, Katherine Johnson, and Christine Darden, four African-American women who lived through the Civil Rights era, the Space Race, the Cold War, and the movement for gender equality, and whose work forever changed the face of NASA and the country.
Bonus: This comes out before the film hits the big screen at the end of December. Pair it with Women in Science by Rachel Ignotofsky.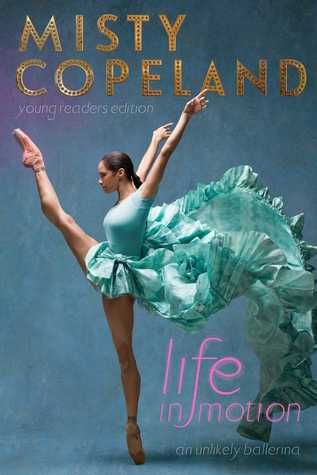 Life in Motion: An Unlikely Ballerina by Misty Copeland and Brandy Colbert (Aladdin, December 6)
As the first African-American principal dancer at the American Ballet Theatre, Misty Copeland has been breaking down all kinds of barriers in the world of dance. But when she first started dancing—at the late age of thirteen—no one would have guessed the shy, underprivileged girl would one day make history in her field.
Her road to excellence was not easy—a chaotic home life, with several siblings and a single mother, was a stark contrast to the control and comfort she found on stage. And when her home life and incredible dance promise begin to clash, Misty had to learn to stand up for herself and navigate a complex relationship with her mother, while pursuing her ballet dreams.
Bonus: Pair this with Taking Flight by Michaela DePrince for another perspective of unlikely ballerina stories, as well as with the novel Pointe by co-adapter of the book Brandy Colbert.
Want more "3 On A YA Theme" posts? Gotcha covered.