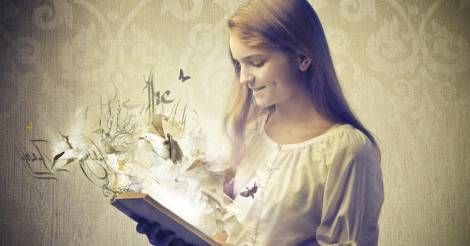 This content contains affiliate links. When you buy through these links, we may earn an affiliate commission.
Last spring, I gave a presentation at a library conference about realistic fiction, which is my favorite arena of YA. One of the questions I got after the presentation was about fairy tale retellings. We know YA is ripe with them — the choices and riffs on well-known tales continue to come out and continue to be well-loved by readers. But the person who asked wondered whether I could come up with any realistic fiction that took inspiration from fairy tales.
It took me a year to think through this because, as much as we have a wide array of titles in fantasy and science fiction with retellings, little has been done with fairy tales on the realistic side. It makes sense in some ways since fairy tales are themselves genre stories, but it almost seems like there's a lot of opportunity to take those stories and weave them into reality.
Here are three YA takes on fairy tales but presented in a realistic setting. If you can think of other titles that fit, I'd love to hear them.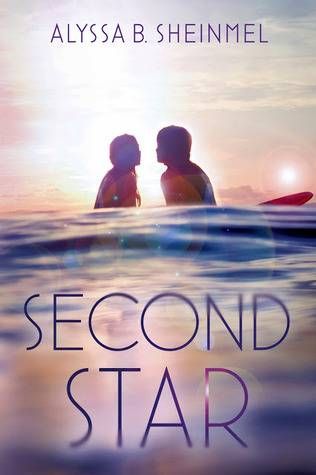 Second Star by Alyssa B. Sheinmel (based on "Peter Pan")
A twisty story about love, loss, and lies, this contemporary oceanside adventure is tinged with a touch of dark magic as it follows seventeen-year-old Wendy Darling on a search for her missing surfer brothers. Wendy's journey leads her to a mysterious hidden cove inhabited by a tribe of young renegade surfers, most of them runaways like her brothers. Wendy is instantly drawn to the cove's charismatic leader, Pete, but her search also points her toward Pete's nemesis, the drug-dealing Jas. Enigmatic, dangerous, and handsome, Jas pulls Wendy in even as she's falling hard for Pete.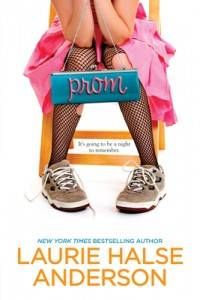 Prom by Laurie Halse Anderson (based on "Cinderella")
Eighteen-year-old Ash wants nothing to do with senior prom, but when disaster strikes and her desperate friend, Nat, needs her help to get it back on track, Ash's involvement transforms her life.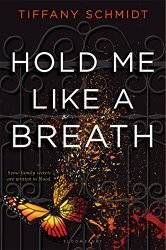 Hold Me Like A Breath by Tiffany Schmidt (available May 19, based on "The Princess and the Pea")
Penelope Landlow has grown up with the knowledge that almost anything can be bought or sold—including body parts. She's the daughter of one of the three crime families that control the black market for organ transplants.
Penelope's surrounded by all the suffocating privilege and protection her family can provide, but they can't protect her from the autoimmune disorder that causes her to bruise so easily.
And in her family's line of work no one can be safe forever.
All Penelope has ever wanted is freedom and independence. But when she's caught in the crossfire as rival families scramble for prominence, she learns that her wishes come with casualties, that betrayal hurts worse than bruises, that love is a risk worth taking . . . and maybe she's not as fragile as everyone thinks.
Want more "3 On A YA Theme?" Here you go!
____________________
Book Riot Live is coming! Join us for a two-day event full of books, authors, and an all around good time. It's the convention for book lovers that we've always wanted to attend. So we are doing it ourselves.