This content contains affiliate links. When you buy through these links, we may earn an affiliate commission.
Last year, I did a series of posts for "3 On A YA Theme" that dove deep into a number of aspects of LGBTQ identity as seen through YA fiction. Included were bisexuality, asexuality, transgender characters, gender fluidity, and more.
Though not all of the books in the lists above are tragic, the truth of the matter is that so many of the queer stories that are readily available on bookshelves are of the sad variety. Those books are important and honest depictions of the challenges of being queer in a world that isn't necessarily welcoming; however, reading and seeing story after story with tragic endings, with gay and lesbian characters killed off becomes tough to swallow.
Emotional arcs in YA novels do tend to traverse tough things, in part because YA novels are about emotional growth. So finding "cotton candy" queer stories in YA becomes a challenge for this reason, as well as for the simple truth that there just aren't enough queer stories in YA. That said, here's a look at three YA books that are queer stories that do not end in tragedy and that are, for the most part, lighter reads. I'd love, love, love more recommendations, since this list is only a small glimpse of potential titles, so feel free to lay down more recs in the comments. It'd be nice to have a list of queer titles that are comforting, fun, lighter reads to turn to again and again. I'd especially love solid "light/non-tragic" queer reads that are science fiction, fantasy, or other YA genres, since contemporary is what I know best.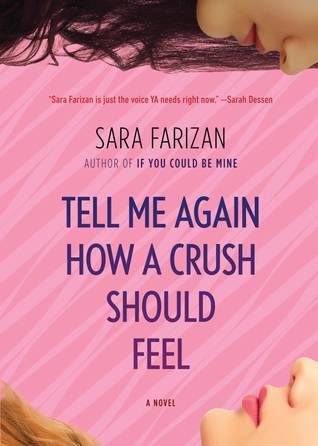 Tell Me Again How A Crush Should Feel by Sara Farizan
High-school junior Leila has made it most of the way through Armstead Academy without having a crush on anyone, which is something of a relief. Her Persian heritage already makes her different from her classmates; if word got out that she liked girls, life would be twice as hard. But when a sophisticated, beautiful new girl, Saskia, shows up, Leila starts to take risks she never thought she would, especially when it looks as if the attraction between them is mutual. Struggling to sort out her growing feelings and Saskia's confusing signals, Leila confides in her old friend, Lisa, and grows closer to her fellow drama tech-crew members, especially Tomas, whose comments about his own sexuality are frank, funny, wise, and sometimes painful. Gradually, Leila begins to see that almost all her classmates are more complicated than they first appear to be, and many are keeping fascinating secrets of their own.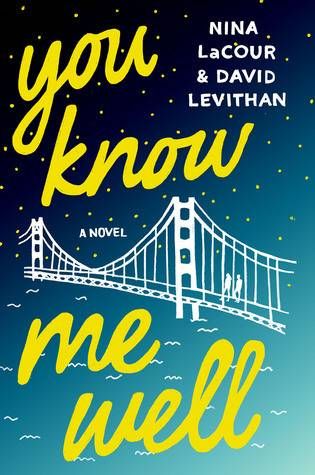 You Know Me Well by Nina LaCour and David Levithan
Who knows you well? Your best friend? Your boyfriend or girlfriend? A stranger you meet on a crazy night? No one, really?
Mark and Kate have sat next to each other for an entire year, but have never spoken. For whatever reason, their paths outside of class have never crossed.
That is, until Kate spots Mark miles away from home, out in the city for a wild, unexpected night. Kate is lost, having just run away from a chance to finally meet the girl she has been in love with from afar. Mark, meanwhile, is in love with his best friend Ryan, who may or may not feel the same way.
When Kate and Mark meet up, little do they know how important they will become to each other—and how, in a very short time, they will know each other better than any of the people who are supposed to know them more.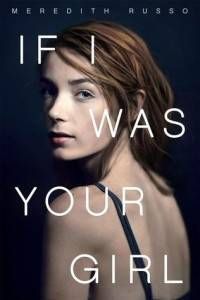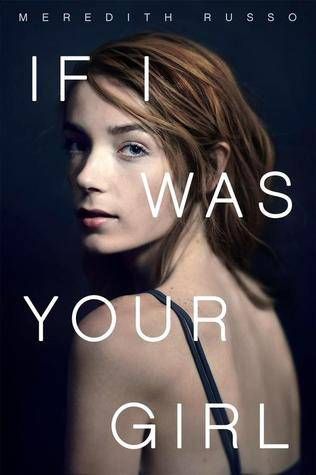 If I Was Your Girl by Meredith Russo
Amanda Hardy is the new girl in school in Lambertville, Tennessee. Like any other girl, all she wants is to make friends and fit in. But Amanda is keeping a secret. There's a reason why she transferred schools for her senior year, and why she's determined not to get too close to anyone.
And then she meets Grant Everett. Grant is unlike anyone she's ever met—open, honest, kind—and Amanda can't help but start to let him into her life. As they spend more time together, she finds herself yearning to share with Grant everything about herself…including her past. But she's terrified that once she tells Grant the truth, he won't be able to see past it.
Because the secret that Amanda's been keeping? It's that she used to be Andrew.
Just for funsies, how about a couple more? Because clearly 3 aren't enough here.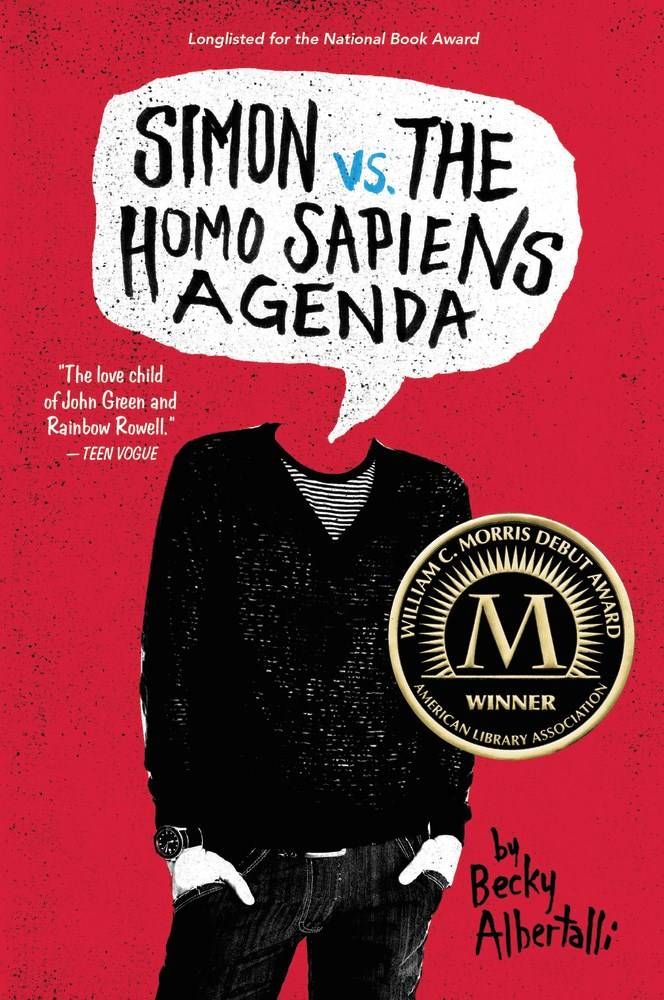 Simon Vs The Homo Sapiens Agenda by Becky Albertalli
Sixteen-year-old and not-so-openly gay Simon Spier prefers to save his drama for the school musical. But when an email falls into the wrong hands, his secret is at risk of being thrust into the spotlight. Now Simon is actually being blackmailed: if he doesn't play wingman for class clown Martin, his sexual identity will become everyone's business. Worse, the privacy of Blue, the pen name of the boy he's been emailing, will be compromised.
With some messy dynamics emerging in his once tight-knit group of friends, and his email correspondence with Blue growing more flirtatious every day, Simon's junior year has suddenly gotten all kinds of complicated. Now, change-averse Simon has to find a way to step out of his comfort zone before he's pushed out—without alienating his friends, compromising himself, or fumbling a shot at happiness with the most confusing, adorable guy he's never met.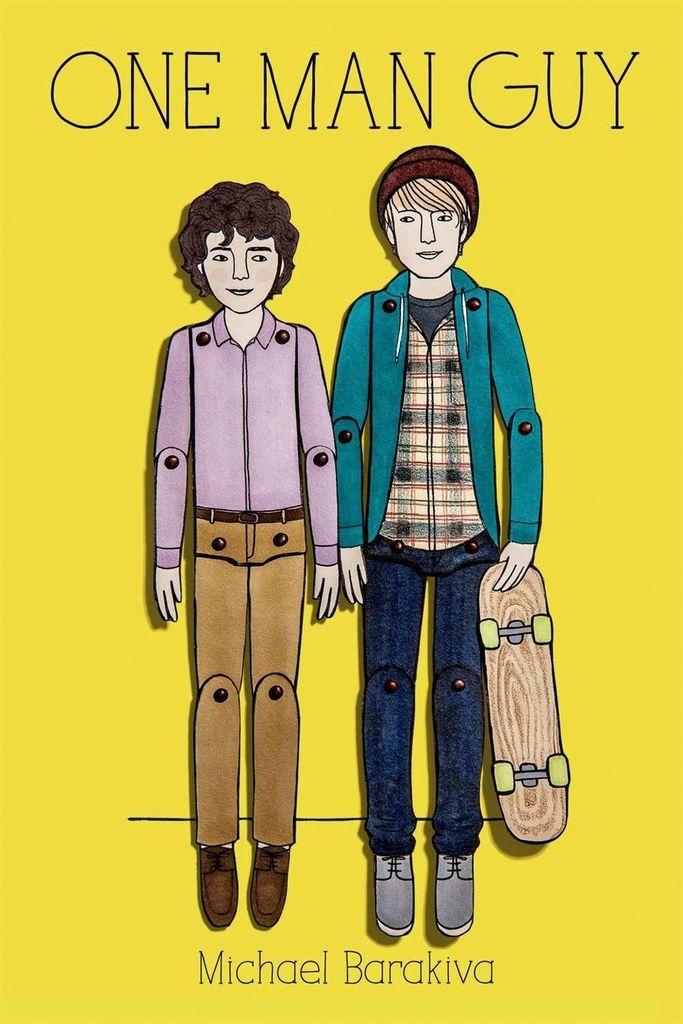 One Man Guy by Michael Barakiva
Alek Khederian should have guessed something was wrong when his parents took him to a restaurant. Everyone knows that Armenians never eat out. Between bouts of interrogating the waitress and criticizing the menu, Alek's parents announce that he'll be attending summer school in order to bring up his grades. Alek is sure this experience will be the perfect hellish end to his hellish freshman year of high school. He never could've predicted that he'd meet someone like Ethan.
Ethan is everything Alek wishes he were: confident, free-spirited, and irreverent. He can't believe a guy this cool wants to be his friend. And before long, it seems like Ethan wants to be more than friends. Alek has never thought about having a boyfriend—he's barely ever had a girlfriend—but maybe it's time to think again.
Want more "3 On A YA Theme" posts? Gotcha covered.