This content contains affiliate links. When you buy through these links, we may earn an affiliate commission.
This week's "3 On A YA Theme" is sponsored by It Started With Goodbye by Christina June from Blink YA Books.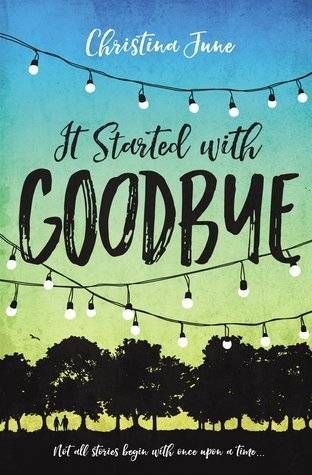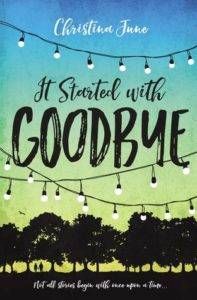 Not all stories begin with once upon a time…Tatum Elsea's summer has gotten off to a rough start, but neither strict stepmothers nor community service will keep Tatum from chasing her dreams, especially when those dreams involve starting a graphic design business and getting a first date with a smart and funny musician who may just be her Prince Charming. Sometimes going after what you want means breaking all the rules.
____________________
Baseball season is in full swing now, and with that, it seems like the right time to pull together a short list of YA books featuring teens who play the sport. But let's take it even more specific — how about girls who are baseball players? We're not talking girls who play softball, though those books exist, too. We're looking at girls who play baseball and, in some of the cases here, girls who are defying gender norms and fighting sexism while they're killing it in a sport they love.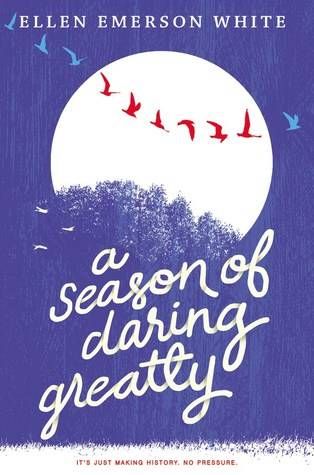 A Season of Daring Greatly by Ellen Emerson White
Eighteen-year-old Jill Cafferty just made history. Her high school's star pitcher, she is now the first woman drafted by a major league baseball team. Only days after her high school graduation, she'll join the Pittsburgh Pirates' Class A Short Season team . . . but not everyone is happy to have her there.
On top of the pressure heaped on every pitcher, Jill must deal with defying conventions and living up to impossible expectations, all while living away from home for the first time. She'll go head-to-head against those who are determined to keep baseball an all-male sport. Despite the reassurance of coaches and managers alike, a few of her teammates are giving her trouble. The media presence following her at each game is inescapable. And to top it all off, Jill is struggling with the responsibilities of being a national hero and a role model for young women everywhere. How can she be a role model when she's not even sure she made the right choice for herself? Didn't baseball used to be fun?
See No Color by Shannon Gibney
For as long as she can remember, sixteen-year-old Alex Kirtridge has known two things:
1. She has always been Little Kirtridge, a stellar baseball player, just like her father.
2. She's adopted.
These facts have always been part of Alex's life. Despite some teasing, being a biracial girl in a white family didn't make much of a difference as long as she was a star on the diamond where her father—her baseball coach and a former pro player—counted on her. But now, things are changing: she meets Reggie, the first black guy who's wanted to get to know her; she discovers the letters from her biological father that her adoptive parents have kept from her; and her body starts to grow into a woman's, affecting her game.
Alex begins to question who she really is. She's always dreamed of playing pro baseball just like her father, but can she really do it? Does she truly fit in with her white family? Who were her biological parents? What does it mean to be black? If she's going to find answers, Alex has to come to terms with her adoption, her race, and the dreams she thought would always guide her.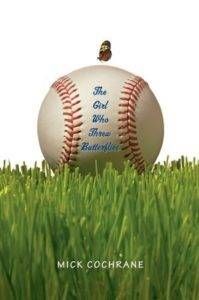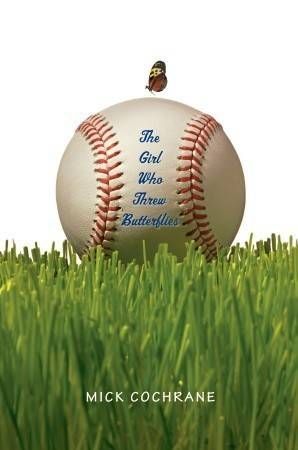 The Girl Who Threw Butterflies by Mick Cochran
For an eighth grader, Molly Williams has more than her fair share of problems. Her father has just died in a car accident, and her mother has become a withdrawn, quiet version of herself.
Molly doesn't want to be seen as "Miss Difficulty Overcome"; she wants to make herself known to the kids at school for something other than her father's death. So she decides to join the baseball team. The boys' baseball team. Her father taught her how to throw a knuckleball, and Molly hopes it's enough to impress her coaches as well as her new teammates.
Over the course of one baseball season, Molly must figure out how to redefine her relationships to things she loves, loved, and might love: her mother; her brilliant best friend, Celia; her father; her enigmatic and artistic teammate, Lonnie; and of course, baseball.
Want more "3 On A YA Theme" posts? Gotcha covered.