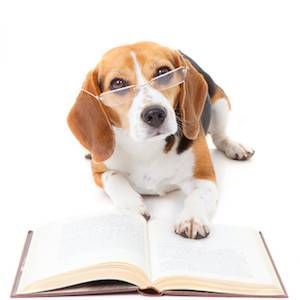 This content contains affiliate links. When you buy through these links, we may earn an affiliate commission.
Did you know the first full week of June — that would be this week — is pet appreciation week? I don't know about anyone else, but as a pet and animal lover, I tend to celebration this particular "event" every day. I love nearly all animals, and pets are and always have been a huge part of my life.
In YA fiction, though, it's interesting to note that pet-themed stories tend to be outliers, rather than commonplace. Where picture books and early chapter books can feature animal and pet stories by the bucket loads, in YA, there are far fewer.
Here's a look at three YA titles where pets play a big role in the story and matter to not only the plot, but more, to the characters in the book. All three feature dogs, as I'm having a hard time thinking of stories where animals like cats, rabbits, lizards, snakes, birds, or other pets play a major role in the story. If you can think of any, I'd love to hear them in the comments.
(Oh, and I know what you're already thinking — these are going to be sad stories where the dog dies at the end. The good news is that that's not the case in all of these, so let yourself enjoy the stories without fear that you'll be emotionally manipulated in the end.)
Stay With Me by Paul Griffin
Fifteen-year-olds Cece and Mack didn't expect to fall in love. She's a sensitive A student; he's a high school dropout. But soon they're spending every moment together, bonding over a rescued dog, telling their secrets, making plans for the future. Everything is perfect. Until. Until. Mack makes a horrible mistake, and in just a few minutes, the future they'd planned becomes impossible. In this stark new reality, both of them must find meaning and hope in the memories of what they had, to survive when the person they love can't stay.
From award-winning writer Paul Griffin, Stay with Me is both heartbreaking and uplifting, filled with characters (both dog and human) that will forever change the way you look at the world.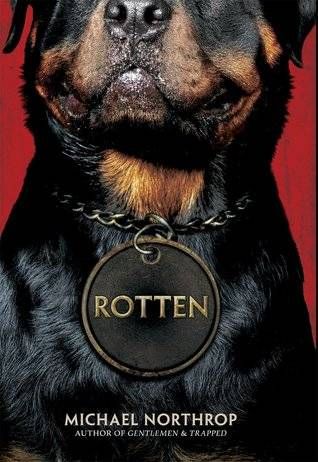 Rotten by Michael Northrop
A troubled teen. A rescued Rottweiler. An unlikely friendship.
Jimmer "JD" Dobbs is back in town after spending the summer "upstate." No one believes his story about visiting his aunt, and it's pretty clear that he has something to hide. It's also pretty clear that his mom made a new friend while he was away—a rescued Rottweiler that JD immediately renames Johnny Rotten (yes, after that guy in the Sex Pistols). Both tough but damaged, JD and Johnny slowly learn to trust each other, but their newfound bond is threatened by a treacherous friend and one snap of Johnny's powerful jaws. As the secrets JD has tried so hard to keep under wraps start to unravel, he suddenly has something much bigger to worry about: saving his dog.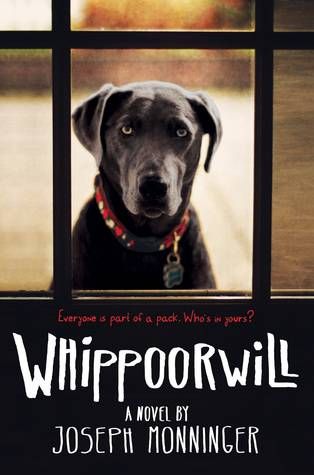 Whippoorwill by Joseph Monninger (HMH, September 1)
Sixteen-year-old Clair Taylor has neighbors who are what locals call whippoorwills, the kind of people who fill their yards with rusty junk. Clair tries to ignore her surroundings, choosing instead to dream of a future beyond her rural New Hampshire town. But, when a black dog named Wally is chained up to a pole next door, Clair can't look the other way. Clair decides to save Wally, and the immediate connection she has with the lovable dog catches her off-guard, but even more surprising is her bond with eighteen-year-old Danny Stewart, the boy next door.
Hungry for more "3 On A YA Theme" posts? Here you go!
____________________
Get a box of YA books and bookish goodies in the mail every quarter with our new YA Quarterly Box! Sign up here.