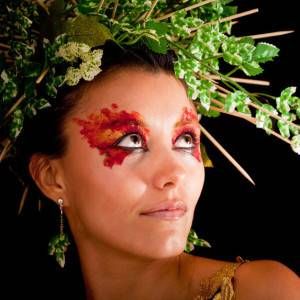 This content contains affiliate links. When you buy through these links, we may earn an affiliate commission.
It's officially spring in the Northern Hemisphere, and after this brutally cold and snowy winter, it's way more than welcome to settle in for a long stay.
A couple of weeks ago, I talked about twists on mythology in YA fiction. Since there are so many stories that do this, limiting it to three felt very, well, limiting. So in honor of spring arriving, it's time to highlight 3 YA titles that are takes on a very specific mythology: Persephone.
Radiant Darkness by Emily Whitman
Persephone lives in the most gorgeous place in the world. But her mother's a goddess, as overprotective as she is powerful. Paradise has become a trap. Just when Persephone feels there's no chance of escaping the life that's been planned for her, a mysterious stranger arrives. A stranger who promises something more—something dangerous and exciting—something that spurs Persephone to make a daring choice. A choice that could destroy all she's come to love, even the earth itself.
In a land where a singing river can make you forget your very name, Persephone is forced to discover who—and what—she really is.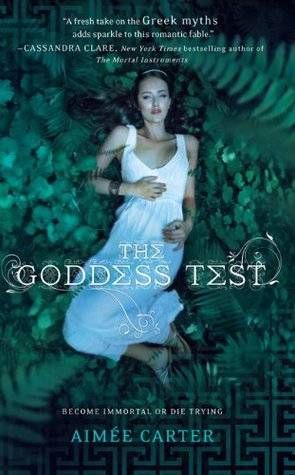 The Goddess Test by Aimee Carter (first in the "Goddess Test" series)
It's always been just Kate and her mom – and her mother is dying. Her last wish? To move back to her childhood home. So Kate's going to start at a new school with no friends, no other family and the fear that her mother won't live past the fall.
Then she meets Henry. Dark. Tortured. And mesmerizing. He claims to be Hades, god of the Underworld – and if she accepts his bargain, he'll keep her mother alive while Kate tries to pass seven tests.
Kate is sure he's crazy – until she sees him bring a girl back from the dead. Now saving her mother seems crazily possible. If she succeeds, she'll become Henry's future bride and a goddess.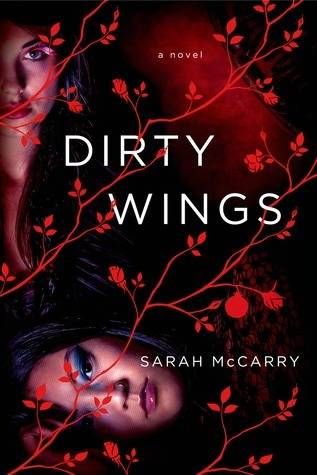 Dirty Wings by Sarah McCarry (second in the "Metamorphoses" series, though no need to read book #1 to dive into this one)
Maia is a teenage piano prodigy and dutiful daughter, imprisoned in the oppressive silence of her adoptive parents' house like a princess in an ivory tower. Cass is a street rat, witch, and runaway, scraping by with her wits and her knack for a five-fingered discount. When a chance encounter brings the two girls together, an unlikely friendship blossoms that will soon change the course of both their lives.
Cass springs Maia from the jail of the only world she's ever known, and Maia's only too happy to make a break for it. But Cass didn't reckon on Jason, the hypnotic blue-eyed rocker who'd capture Maia's heart as soon as Cass set her free–and Cass isn't the only one who's noticed Maia's extraordinary gifts. Is Cass strong enough to battle the ancient evil she's unwittingly awakened–or has she walked into a trap that will destroy everything she cares about? In this time, like in any time, love is a dangerous game.
Get caught up with "3 On A YA Theme" with these posts.
____________________
Get a box of YA books and bookish goodies in the mail every quarter with our new YA Quarterly Box! Sign up here.