This content contains affiliate links. When you buy through these links, we may earn an affiliate commission.
This week's "3 On A YA Theme" is sponsored by Book Riot Insiders.
Join your fellow book nerds at Book Riot Insiders and get a sweet store deal, exclusive content, the magical New Releases Index, and more!
____________________
There's something tricky about infusing a contemporary realistic YA novel with pop culture. It can date a book quite easily — if you use phrases that today's teens like using, for example, in three years, that same book might feel like it's decades old to new readers. The same goes with including movie or music references.
But when a book can include a reference to modern (or even modern-to-the-story-itself) part of pop culture, it often does a lot for not only the story's setting and time frame, but it can say a lot about the main character and/or his cast of supporting characters.
One of the ways this works well is with bands. A character who loves a band with their whole heart resonates with readers in part because of how powerful music is to teenagers. And one of the ways that band obsession works particularly well in YA is when that band is a real-life band. One that readers young and/or not-so-young might be familiar with because they are real references.
Let's take a look at a host of YA novels featuring characters who love a band or musician that exists in real life. A big thanks to the Littens (that is, Litsy users!) who helped me brainstorm a few of these titles.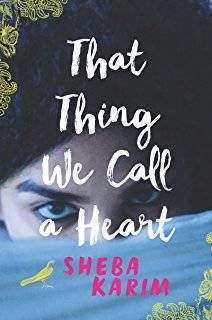 That Thing We Call A Heart by Sheba Karim
Shabnam Qureshi is a funny, imaginative Pakistani-American teen attending a tony private school in suburban New Jersey. When her feisty best friend, Farah, starts wearing the headscarf without even consulting her, it begins to unravel their friendship. After hooking up with the most racist boy in school and telling a huge lie about a tragedy that happened to her family during the Partition of India in 1947, Shabnam is ready for high school to end. She faces a summer of boredom and regret, but she has a plan: Get through the summer. Get to college. Don't look back. Begin anew.
Everything changes when she meets Jamie, who scores her a job at his aunt's pie shack, and meets her there every afternoon. Shabnam begins to see Jamie and herself like the rose and the nightingale of classic Urdu poetry, which, according to her father, is the ultimate language of desire. Jamie finds Shabnam fascinating—her curls, her culture, her awkwardness. Shabnam finds herself falling in love, but Farah finds Jamie worrying.
With Farah's help, Shabnam uncovers the truth about Jamie, about herself, and what really happened during Partition. As she rebuilds her friendship with Farah and grows closer to her parents, Shabnam learns powerful lessons about the importance of love, in all of its forms.
Band obsession: Radiohead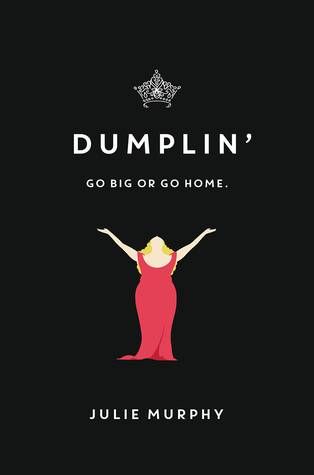 Dumplin' by Julie Murphy
Self-proclaimed fat girl Willowdean Dickson (dubbed "Dumplin'" by her former beauty queen mom) has always been at home in her own skin. Her thoughts on having the ultimate bikini body? Put a bikini on your body. With her all-American beauty best friend, Ellen, by her side, things have always worked…until Will takes a job at Harpy's, the local fast-food joint. There she meets Private School Bo, a hot former jock. Will isn't surprised to find herself attracted to Bo. But she is surprised when he seems to like her back.
Instead of finding new heights of self-assurance in her relationship with Bo, Will starts to doubt herself. So she sets out to take back her confidence by doing the most horrifying thing she can imagine: entering the Miss Clover City beauty pageant—along with several other unlikely candidates—to show the world that she deserves to be up there as much as any twiggy girl does. Along the way, she'll shock the hell out of Clover City—and maybe herself most of all.
Musician obsession: Dolly Parton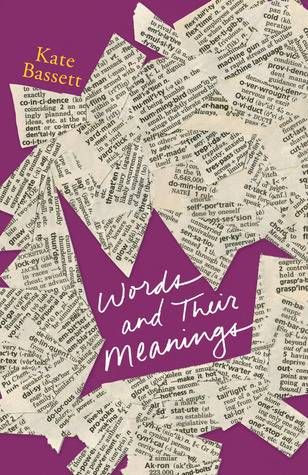 Words And Their Meanings by Kate Bassett
Anna O'Mally doesn't believe in the five stages of grief. Her way of dealing with death equates to daily bouts of coffin yoga and fake-tattooing Patti Smith quotes onto her arms. Once a talented writer, Anna no longer believes words matter, until shocking discoveries– in the form of origami cranes– force her to redefine family and love.
As Anna goes in search of the truth, she discovers that while every story, every human being, has a last line, it might still be possible to find the words for a new beginning.
Musician obsession: Patti Smith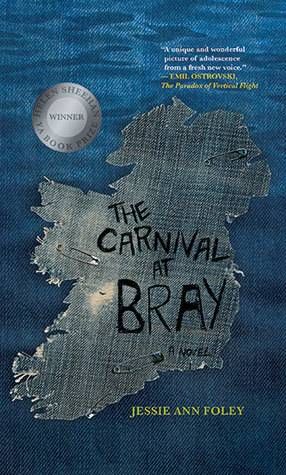 The Carnival at Bray by Jessie Ann Foley
It's 1993, and Generation X pulses to the beat of Kurt Cobain and the grunge movement. Sixteen-year-old Maggie Lynch is uprooted from big-city Chicago to a windswept town on the Irish Sea. Surviving on care packages of Spin magazine and Twizzlers from her rocker uncle Kevin, she wonders if she'll ever find her place in this new world. When first love and sudden death simultaneously strike, a naive but determined Maggie embarks on a forbidden pilgrimage that will take her to a seedy part of Dublin and on to a life- altering night in Rome to fulfill a dying wish. Through it all, Maggie discovers an untapped inner strength to do the most difficult but rewarding thing of all, live.
Band obsession: Nirvana (and specifically, Kurt Cobain)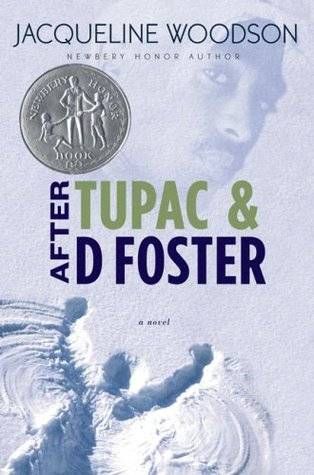 After Tupac and D Foster by Jacqueline Woodson
D Foster showed up a few months before Tupac got shot that first time and left us the summer before he died. The day D Foster enters Neeka and her best friend's lives, the world opens up for them. D comes from a world vastly different from their safe Queens neighborhood, and through her, the girls see another side of life that includes loss, foster families and an amount of freedom that makes the girls envious. Although all of them are crazy about Tupac Shakur's rap music, D is the one who truly understands the place where he's coming from, and through knowing D, Tupac's lyrics become more personal for all of them.
The girls are thirteen when D's mom swoops in to reclaim D—and as magically as she appeared, she now disappears from their lives. Tupac is gone, too, after another shooting; this time fatal. As the narrator looks back, she sees lives suspended in time, and realizes that even all-too-brief connections can touch deeply.
Musician obsession: Tupac
Jimi & Me by Jaime Adoff
After the sudden and violent death of his father, there remains only one certainty in Keith James's life: everything is going to be different now. Barely a month has passed and Keith is being forced to move from big-city Brooklyn, New York, to small-town Hollow Falls, Ohio.
Musician obsession: Jimi Hendrix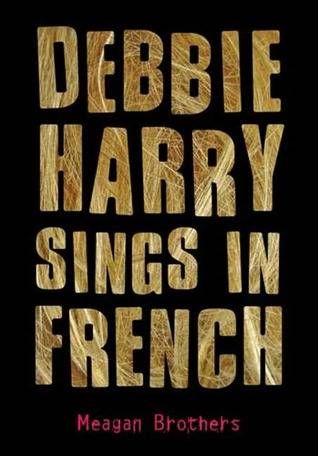 Debbie Harry Sings in French by Meagan Brothers
Johnny's had kind of a tough life so far, and he's always been a bit of a freak. His goth look usually includes black nail polish and a little mascara.When he discovers Debbie Harry, the lead singer of Blondie, he not only likes her music but realizes that he kind of, sort of, wants to BE her. He'd like to be cool and tough and beautiful like her. He'd like to dress like her. He's not gay, at least he doesn't think so. So what does it mean? And what should he tell his amazing new girlfriend?
This wise, hip novel introduces shades of gray into the black-and-white ideas of sexuality and gender. Anyone who has ever wished they could be a little bit tough and a little bit glamorous will recognize themselves in Johnny.
Musician obsession: Debbie Harry (Blondie)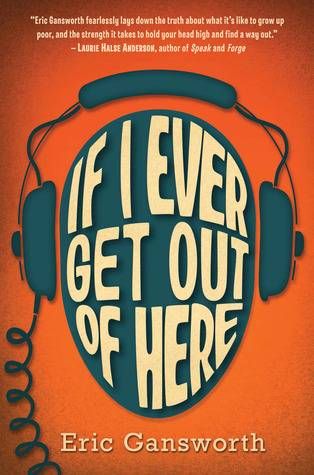 If I Ever Get Out Of Here by Eric Gansworth
Lewis "Shoe" Blake is used to the joys and difficulties of life on the Tuscarora Indian reservation in 1975: the joking, the Fireball games, the snow blowing through his roof. What he's not used to is white people being nice to him — people like George Haddonfield, whose family recently moved to town with the Air Force. As the boys connect through their mutual passion for music, especially the Beatles, Lewis has to lie more and more to hide the reality of his family's poverty from George. He also has to deal with the vicious Evan Reininger, who makes Lewis the special target of his wrath. But when everyone else is on Evan's side, how can he be defeated? And if George finds out the truth about Lewis's home — will he still be his friend?
Band obsessions: The Beatles, Wings, Queen
Want more "3 On A YA Theme" posts? Gotcha covered.