This content contains affiliate links. When you buy through these links, we may earn an affiliate commission.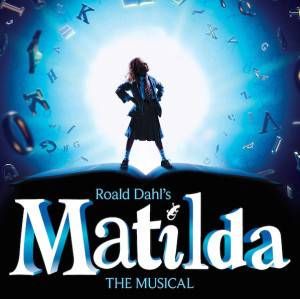 This week's 3 On a YA Theme is sponsored by MATILDA THE MUSICAL. MATILDA is the story of an extraordinary girl who dreams of a better life. Armed with a vivid imagination and a sharp mind, Matilda dares to take a stand and change her own destiny.Time Magazine calls the show "the best musical since THE LION KING." Based on the beloved novel by Roald Dahl, MATILDA has won 47 international awards, and continues to thrill sold-out audiences of all ages on Broadway and in London's West End. The Wall Street Journal says, "The makers of MATILDA have done the impossible—triumphantly! It is smart, sweet, zany, and stupendous fun."
_________________________
Over the last few years, I've become fixated on this idea of what Midwest Gothic fiction might be. And it turns out, other readers and writers have been giving this particular topic thought, too — a quick search of "Midwest Gothic" brings up numerous sites talking about what that might look like, as well as journals and writing sites dedicated to sharing stories that fit the profile.
We've all hear of Southern Gothic fiction. William Faulkner is a classic author in the genre, which blends gothic elements with a southern setting. In YA literature, there's been a handful of southern gothic titles, too, including the bestselling Beautiful Creatures series by Kami Garcia and Margaret Stohl.
Midwest Gothic, like Southern Gothic, is primarily about setting within a gothic tale. But it can't just be about being set in the Midwest. The story has to have a strong sense of the people and behaviors of the central part of the US. As described here, place isn't just the setting; it's about how the setting impacts the mindset, language, and experiences of the characters. You cannot grow up in a world surrounded by cornfields, by miles and miles of empty or abandoned spaces, without understanding there's something there. That there's some "interesting" story to tell. (Midwesterns right now are nodding their heads, getting the importance of "interesting").
As a near life-long Midwesterner, I've come to realize there are certain behaviors, expressions, and feelings that exist here and only here, marking those who are from the Midwest from those who aren't. A lot of this is instinctual, though readers who pick up a book that could be classified as Midwest Gothic would see how it stands out from traditional gothic novels or Southern Gothic novels.
Midwest Gothic is less about the monsters outside us and more about the monsters within.
In honor of the start of all things horror month, here's a look at three YA books that could easily be classified as "Midwest Gothic." Do you know of other titles — YA or adult with good YA crossover appeal — that might fit the profile? I would love to hear about them in the comments. I'm especially curious about books that might fit the profile and are set during the bleak, endlessly cold winter months here and those set in remote areas of northern Minnesota, North Dakota, or similar.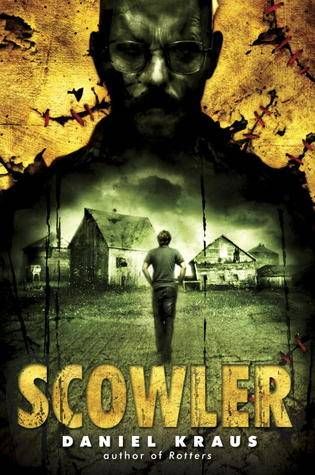 Scowler by Daniel Kraus
Nineteen-year-old Ry Burke, his mother, and little sister scrape by for a living on their dying family farm. Ry wishes for anything to distract him from the grim memories of his father's physical and emotional abuse. Then a meteorite falls from the sky, bringing with it not only a fragment from another world but also the arrival of a ruthless man intent on destroying the entire family. Soon Ry is forced to defend himself by resurrecting a trio of imaginary childhood protectors: kindly Mr. Furrington, wise Jesus, and the bloodthirsty Scowler.
*This is legitimately one of the scariest, most horrifying books I've ever read and I have a wicked high tolerance. Don't take it lightly. If you love this one, you'll want to go back and read Kraus's Rotters, too, which is another Midwest Gothic title.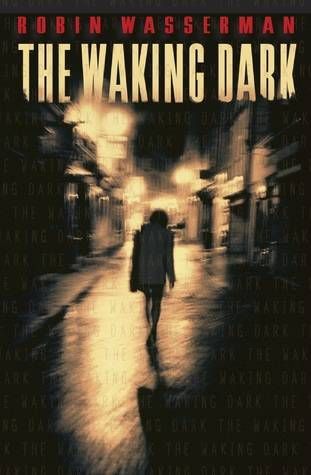 The Waking Dark by Robin Wasserman
They called it the killing day. Twelve people dead, all in the space of a few hours. Five murderers: neighbors, relatives, friends. All of them so normal. All of them seemingly harmless. All of them now dead by their own hand . . . except one. And that one has no answers to offer the shattered town. She doesn't even know why she killed—or whether she'll do it again.
Something is waking in the sleepy town of Oleander's, Kansas—something dark and hungry that lives in the flat earth and the open sky, in the vengeful hearts of upstanding citizens. As the town begins its descent into blood and madness, five survivors of the killing day are the only ones who can stop Oleander from destroying itself. Jule, the outsider at war with the world; West, the golden boy at war with himself; Daniel, desperate for a different life; Cass, who's not sure she deserves a life at all; and Ellie, who believes in sacrifice, fate, and in evil. Ellie, who always goes too far. They have nothing in common. They have nothing left to lose. And they have no way out. Which means they have no choice but to stand and fight, to face the darkness in their town—and in themselves.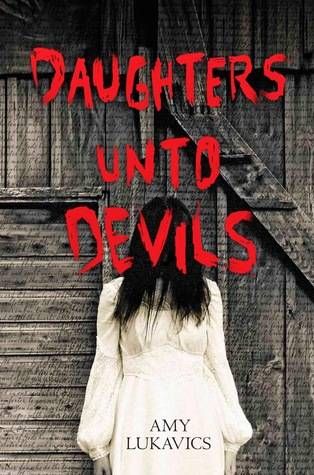 Daughters unto Devils by Amy Lukavics
When sixteen-year-old Amanda Verner's family decides to move from their small mountain cabin to the vast prairie, she hopes it is her chance for a fresh start. She can leave behind the memory of the past winter; of her sickly Ma giving birth to a baby sister who cries endlessly; of the terrifying visions she saw as her sanity began to slip, the victim of cabin fever; and most of all, the memories of the boy she has been secretly meeting with as a distraction from her pain. The boy whose baby she now carries.
When the Verners arrive at their new home, a large cabin abandoned by its previous owners, they discover the inside covered in blood. And as the days pass, it is obvious to Amanda that something isn't right on the prairie. She's heard stories of lands being tainted by evil, of men losing their minds and killing their families, and there is something strange about the doctor and his son who live in the woods on the edge of the prairie. But with the guilt and shame of her sins weighing on her, Amanda can't be sure if the true evil lies in the land, or deep within her soul.
Want more "3 On A YA Theme" posts? Gotcha covered.