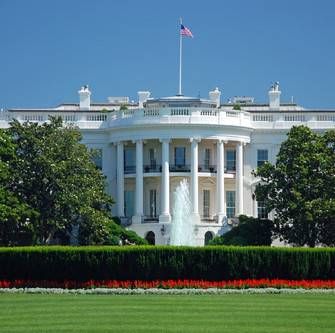 This content contains affiliate links. When you buy through these links, we may earn an affiliate commission.
Unless you've been living under a rock in the United States (or Canada, really), you probably know there's an election coming up. . .
in fourteen months.
The political show is already in high gear, which is perfect for those of us who use this time as an opportunity to weed out our social media followings. It's perhaps far less perfect for about any other reason.
So rather than channel energy or frustration into televised Politics, why not dive into a book about politics instead? Here's a look at three politically-themed YA reads that offer up something much more pleasant.
The President's Daughter by Ellen Emerson White (first in the series!)
Sixteen-year-old Meghan Powers likes her life just the way it is. She likes living in Massachusetts. She likes her school. And she has plenty of friends. But all that is about to change. Because Meg's mother, one of the most prestigious senators in the country, is running for President. And she's going to win.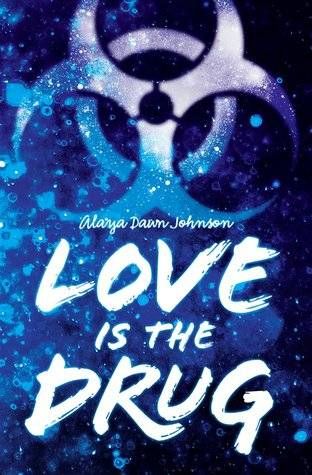 Love is the Drug by Alaya Dawn Johnson
Emily Bird was raised not to ask questions. She has perfect hair, the perfect boyfriend, and a perfect Ivy-League future. But a chance meeting with Roosevelt David, a homeland security agent, at a party for Washington DC's elite leads to Bird waking up in a hospital, days later, with no memory of the end of the night.
Meanwhile, the world has fallen apart: A deadly flu virus is sweeping the nation, forcing quarantines, curfews, even martial law. And Roosevelt is certain that Bird knows something. Something about the virus–something about her parents' top secret scientific work–something she shouldn't know.
The only one Bird can trust is Coffee, a quiet, outsider genius who deals drugs to their classmates and is a firm believer in conspiracy theories. And he believes in Bird. But as Bird and Coffee dig deeper into what really happened that night, Bird finds that she might know more than she remembers. And what she knows could unleash the biggest government scandal in US history.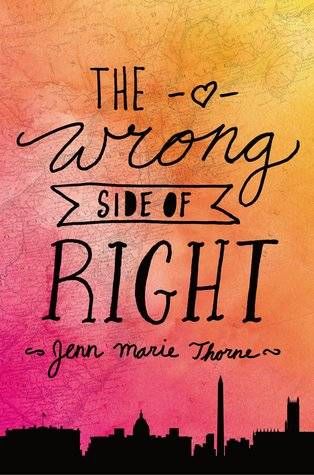 Wrong Side of Right by Jenn Marie Thorne
Kate Quinn's mom died last year, leaving Kate parentless and reeling. So when the unexpected shows up in her living room, Kate must confront another reality she never thought possible—or thought of at all. Kate does have a father. He's a powerful politician. And he's running for U.S. President. Suddenly, Kate's moving in with a family she never knew she had, joining a campaign in support of a man she hardly knows, and falling for a rebellious boy who may not have the purest motives. This is Kate's new life. But who is Kate? When what she truly believes flies in the face of the campaign's talking points, she must decide. Does she turn to the family she barely knows, the boy she knows but doesn't necessarily trust, or face a third, even scarier option?

Want more "3 On A YA Theme" posts? Gotcha covered.